The accounting industry is considered to be a very broad field to work in. There are so many different types of accounting and facets of the job which makes choosing a specific subset tough. One of the most popular areas of accounting to specialize in currently is investment accounting. Customers are always looking for options to invest their income, but often do not know where to begin. Though dedicating your abilities to this area does take education, skill, and time, having your own investment accounting business online is very achievable.
The Investment Accounting Industry
Accountants of this type can specialize in any of these three departments:
Track customer budgeting

Developing financial strategy

Consult on asset management
Practicing investment accounting is different from other accounting specialties. Regular accountants keep the finances for companies, businesses, and individuals while investment accountants work with brokers and asset management firms. These asset and brokerage firms handle bonds, futures, stocks, and currencies. The investment accountant then helps to keep track of investments and follow all regulations and budgets.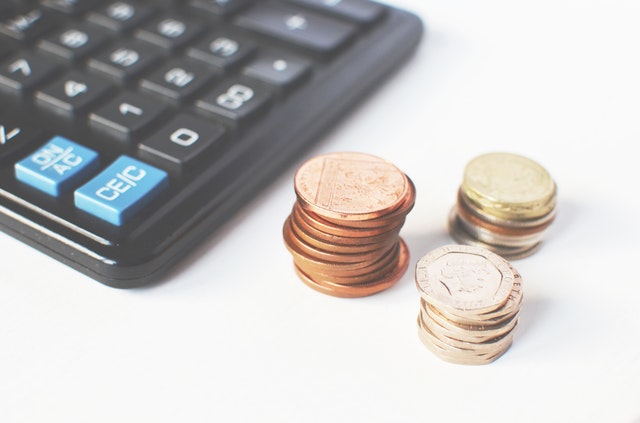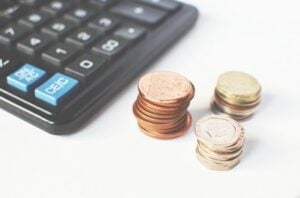 The main function in accounting for investments is the maintenance of customer profits and losses. Each state has its own specific laws and regulations on the management of investments as well as their reporting and maintenance. As the investment accountant, it is your responsibility to know and adhere to the regulations set forth by your state as well as the customer's state. It is very important when you are beginning your accounting business in the online market to know which regulations are required in each state. If regulations are not followed closely it can result in fines and the loss of business credibility.
Developing a company's financial strategy is also another function that you may be provided as an investment accountant. The ability to provide the business strategy and keep accurate records is equally important as the investing itself.
If your business is able to do one of those specialties, it is fully equipped to do it all. Consider what your strengths are and what you want to be doing as you move forward with your investment accounting business.
Start Your Accounting Business Online
Opening your own investment accounting business in the online marketing world is exciting and rewarding. But running a business in this space takes some planning. By making sure that all of your bases are covered, you set up your business for success.
Follow these steps to start your online investment accounting business off on the right foot.
Steps to success
Hash out a business plan

. Every business should have a solid

business plan

. This is a comprehensive breakdown of your new business before it officially opens. This will prepare you for the startup phase and show your long term goals.
Decide on your specialty. As was stated above, you have options for what your investment accounting business can do within the industry. Figure that out and target that space. Or do it all and be a one-stop shop for your potential customers. With this,

you will be able to determine where to find customers and how to sell them on your services.

Design a professional website

. There are plenty of different website providers to choose from which will allow you to build a custom website online. But there are also many affordable professionals that can build remarkable websites that are specially tailored to your company. Either way, take this step seriously. This is the face of your company and will be the first thing that your customers see when finding your services. 

Find avenues to market

. Paid and free advertising can be a game changer for a new business. You will want to know where to go to find customers, but you will also need to show your value to them. Word of mouth, social media platforms, and paid ads are diverse options for young companies to begin with.

Setup a payment gateway. Your business will have to apply for a merchant account in order to accept debit and

credit card processing

as well as ACH payments. By doing this, you legitimize your business and open up opportunities for accepting all customer transactions. Your payment gateway or

virtual terminal

is the avenue that your customers will use to enter their card information, so you need to ensure that it is secure.
Payment Gateway for Accounting
Operating any type of online business has both perks and drawbacks. When applying for a merchant account for accounting businesses, many times they get denied by traditional banks. Based on the risk assessment done by all supporting banks and payment processors, accounting companies pose a higher amount of risk than they are typically comfortable with.
All online businesses face the risk of fraud. Non face-to-face companies have a harder time filtering for identity and transaction fraud.

Chargebacks can become a huge issue. Companies handling money deal with sensitive information from their customers.

Customer expectations are always on the line. With investing companies, people expect a certain return on their investment. And even though it is never guaranteed, a return that is less than optimal can lead to big headaches for an investment accounting firm.
High risk merchant account
The safest way to process card payments is to have a high risk merchant account attached to your business. Having this type of account protects both you and your customers. It is PCI compliant and secure as well as a great filter for merchant services fraud and chargebacks.
To get an account such as this, you will need to reach out to a high risk payment processor that can get you boarded with the best bank for your needs. Don't let your high risk accounting business get in the way of offering your services. Get started today and get back to what you do best, starting your investment accounting business.