How can you become a bookie? This article will explain everything you need to know about becoming a bookie and starting your very own sportsbook business.

Sportsbooks work by taking a bet as well as a commission from the sports bookie. A small fee will be taken by the sportsbook from your winnings. This ensures a guaranteed sum of money for the bookie at the cost of a punter's bet.

Continue reading this article to find out how to start a sportsbook and what to consider before embarking on this business endeavor.
What is a Bookmaker?
When we say bookmaker, we usually refer to an establishment that accepts and pays off bets on sporting and other public events at previously-set odds. In addition to wagering, bettors can ask the bookie to lend them money. By adjusting the odds accordingly, the bookie strives to maintain balance in the books in order that there is an equal number of bettors on wins and losses.
What Does it Take to Become a Bookie?
The following are a couple of things to consider when starting a high-risk sports betting business.

There are two very important factors to look at: money and legitimacy. You'll need a cash reserve, and you'll need to follow proper legal procedures to set up your business.
How Much Money Do you Need to Get Started?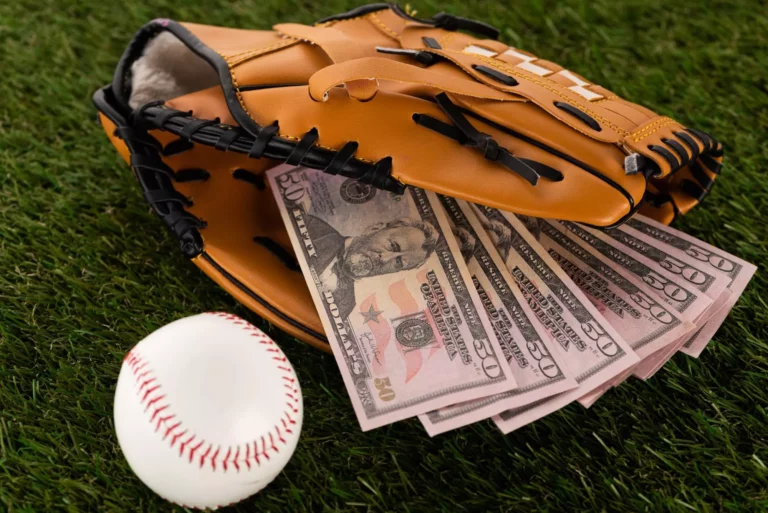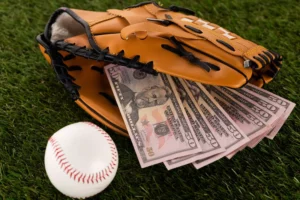 Cash flow is the lifeblood of every business. It covers overhead expenses, such as rent, utilities, payroll, software, and so on. Paying winning wagers is a bookie's primary responsibility. In a losing wager, the bookie collects a commission. Bookmakers use those losing wagers to pay out on winning wagers.
Keep in mind that there will be some extra fees in the beginning and you'll also have to pay for a valid license to start your own sportsbook.
Generally, your position in the market will depend on how much capital you put into your business. The more you put into it, the better position you'll be in.
Casual players wager a lot less than professional players. So, depending on the size of your clientele, your bookie startup funds may range from around $5,000 to $10,000. You shouldn't open a bookie service for professional players unless you have more than $10,000 in your reserve.
Is it Legal to Start an Online Sportsbook?
Every country has its own laws regarding sportsbooks and casinos. In some locations, it's legal to open and wager at casinos and bookies, while in others it's completely illegal.
You can do your own legality research in several ways. Reference your country's government website and check out all online betting regulations. You can also contact a professional attorney experienced in the iGaming industry for more information.
How to Start Your Sportsbook Business as a Bookie
Now that we've covered the basics, let's consider everything you need to know in order to run a sportsbook. Read through this guide to learn how to successfully set up your business.
1. Set your lines
Setting good lines is crucial when it comes to bookies. There are two possibilities when considering setting lines:
Set lines yourself
Copy set lines from another, preferably an acknowledged bookie
Setting them yourself isn't a good option if you're not a professional with years of experience. Your best bet is to seek a professional's help or visit a famous bookie to set them.

In just a few clicks you can access tons of bookie sites and compare their betting lines to conclude the best possible option for your sportsbook. After you're done with setting the lines, it's of utmost importance to keep track of them. If there's too much money on one side you can adapt and push punters to the other side.
2. Decide how much to charge
If you want to learn how to run a sportsbook, figuring out the vig is also an important step to consider. The amount to charge a vig depends on the sport in question, but a 100% to 110% ratio is typical. A higher vig usually means you get profit quicker and it also protects your business from losses to a certain extent. Check out the following example for more on sports betting odds.
3. Keep track of everything
After you start your own sportsbook, it's crucial to keep detailed records and be up to date with legality news. For easy tracking, you can get yourself a computer system that will facilitate information. However, when looking for systems, make sure to check out several options and pick the one that works best for you.
For a better overview, you can back up the data on a second computer, external disk, or online cloud service. That way, you can easily track profits and losses whilst keeping the data safe from loss or corruption.

If you need some extra protection on the computer, you can use one that isn't connected to the internet (if possible). This will keep the data on it away from hackers or other potential cybercriminals.
4. Decide if you will issue credit
A bookie has the possibility to issue a credit to its bettors but it's strongly inadvisable as it can lead to major losses.
Here are some things to consider when deciding whether or not to give someone a line of credit:
Does this person have a history of paying back his/her debts?
Can this person afford his/her debt?
Is there any reason why we should suspect that this person might try and commit fraud (e.g., has he/she done something like this before?)
If we decide not to extend them any more lines of credits, what will be our strategy for sports bets with them?
5. Use a layoff account to ensure profits
The term layoff account refers to an account made to balance out an action on either side of the game. A lot of shops for online sports betting software usually provide a layoff account as part of the features of their sportsbook management package.

You can sometimes find yourself in a highly unbalanced situation where a loss on a bet could have a major impact on your company's cash flow. In this situation, you may want to use a similar amount to offset losses.

Using a layoff account will help you learn how to run a sportsbook effectively because you earn profit without having to take big risks. Moreover, keeping a balanced bookie is useful if you are going through a rough patch since you're saving on cash.

It's important to understand that a layoff account is a business tool, not an individual in-house account.
6. Find a sports betting platform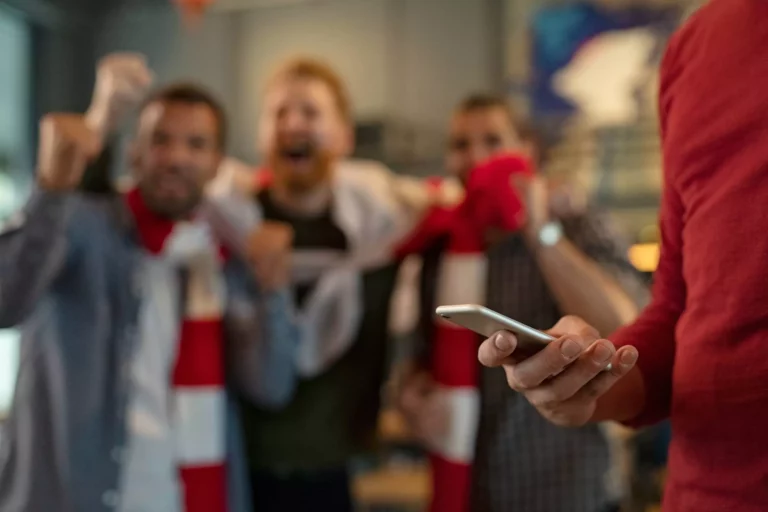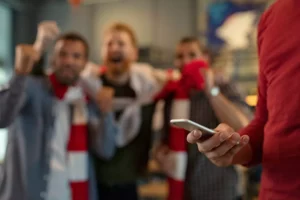 There are tons of sports betting platforms to choose from, but pick one that will satisfy your business's and customers' needs.
Here are some of the things customers look for in a bookie:
A large number of sports, eSports and other events
Various payment methods including e-wallets and cards
Multi-language support and platform
High-level security and secrecy
Amiable and professional customer support
Easy-to-use UI
Other than these, the platform of choice needs to meet your business needs, here are few examples of what to look for:
Risk management tool
An administrative panel with lots of features
Marketing tools panel
Ability to manage bet limits easily
Comprehensive reporting tool
7. Create a website for your business
The next step in order to start your own sportsbook is to create a website that is easy to use, looks enticing, and has the necessary features. Here are some of the features your website user menu should include:
A login panel
Broadcasting game panel
Option to choose a bet
Various tutorials
Information regarding teams and players
A calendar of events or a schedule
Option to choose a bet type
Bid results
Several payment systems
Option to switch language
Match summary
The admin menu should include features like:
A login panel
User management
A panel with match, team, bets, and player information
A resource management panel
8. Advertise to attract your customers
In this time and age advertising is mostly done online, especially through social media. To learn how to run a sportsbook profitably, you'll need to follow any or all three of these social media marketing strategies.

The first one is by doing an exchange advertisement. You basically advertise someone else's site and they advertise yours. This comes with no cost since the participating parties both benefit from the advertising. However, both sides need to have an already built audience in order for this strategy to succeed.
Alternatively, you can pay for a social media marketing specialist to handle your marketing for you. This is an easier and hassle-free option but it comes with a price.
The third way is to advertise yourself by using online marketing and SEO techniques by optimizing your website with keywords that match your business. This is free but very time-consuming and requires constant attention.
9. Secure your business with a high risk merchant account
High risk businesses need a high-risk merchant account to be able to accept payments. A high risk merchant account is an account that lets your business process customer payments. Operating a business that is high risk limits the choices of processors and will come with higher fees than your low risk counterparts. Because of this, it can be difficult to find the best processor, and may require shopping around for a merchant account. Having a high risk merchant account is a necessity for many sportsbook businesses in order to mitigate risk and still run your business effectively.
How to Start a Sportsbook: Final Thoughts
This article covered how to become a bookie and discussed everything you need to consider before starting your own sportsbook business. Now you know what a bookie is, what you need to get started as a bookie, and how to successfully manage your own sportsbook business.