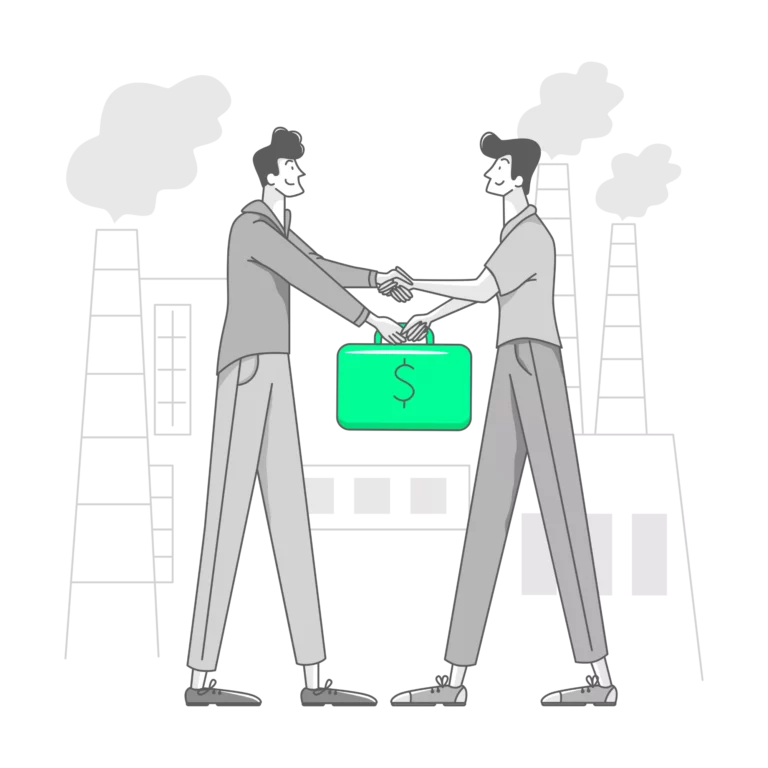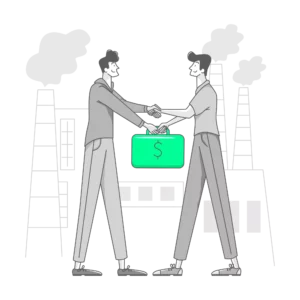 If you operate an online or physical storefront, it is increasingly important to have a merchant service provider to process credit card payments. In fact, with more than 500 million credit cards in circulation in the United States, running a successful cash-only business is now next to impossible in many industries.[1]MoneyGeek. "Average Credit Card Debt in America". Accessed December 16, 2022. However, accepting credit cards requires payment processors, payment gateways, merchant accounts, and various other merchant services.
Merchant service providers help both established and new businesses facilitate credit and debit card transactions. While the core product available via merchant service providers is payment processing, many companies now offer inventory tracking, POS services, CRMs, and other premium tools. Understanding the nuts and bolts of merchant services will help you develop a payment processing platform suitable for your business's needs.
This guide explores merchant services, merchant service providers, merchant accounts, and a host of related topics. If you want to choose the top merchant services provider for your business, make sure to explore all the details below!
What Are Merchant Services?
Merchant services include various financial services provided to business owners, including payment processing, payment gateways, loyalty programs, gift card programs, and more. If you want to accept credit card payments, online payments, or any other form of non-cash payment, you will need access to merchant services.
Traditionally, businesses use merchant account providers and a host of other services to facilitate credit card payments. However, there are now payment service providers (PSPs) simplifying the process of accepting payments. While PSPs offer quick, simple signup processes and easy-to-understand costs, their fees are often more expensive than what's available with standard merchant accounts.
How Do Merchant Services Work?
Merchant services vary from provider to provider. For example, some merchant services providers will only offer merchant accounts and payment gateways, while others will have full-scale solutions.
Regardless, the primary purpose of a merchant services provider is to make it easy for your business to accept payments. When a customer wants to purchase a product or service from your business with a credit card, they will either use a card reader (in-person) or a payment gateway (online) to process the transaction. The transaction is sent to the payment processor, which verifies the payment details and ensures that the funds are available. Once the transaction is approved, the payment processor collects the funds and deposits them to you.
---
The 3 Types of Merchant Services
1. Merchant Service Providers
A merchant service provider is a business providing any type of merchant service to its clients. In most cases, this involves merchant accounts, payment gateways, card readers, POS systems, and other merchant-related solutions.
One form of a merchant service provider is a "merchant account provider." A merchant account provider offers exclusive access to merchant accounts to its clients. With a merchant account, a merchant has full control over its payments and benefits from quick access to funds and low transaction fees. While this is the preferred option for many business owners, merchant accounts are often challenging to obtain for high-risk businesses. Likewise, the underwriting process may take weeks or months.
2. Payment Service Providers
Payment service providers (PSPs) also help merchants process payments, but they don't provide exclusive access to a single merchant account. Instead, PSPs aggregate multiple clients into a single merchant account (also known as an aggregate merchant account) and distribute funds to their client's business bank account after the funds clear.
In many cases, payment service providers charge flat-rate processing fees. While flat-rate fees are easy to understand and make it simple to predict processing costs, they often come at a higher price. With traditional merchant accounts, fees vary but tend to be lower on average.
While PSPs offer slower processing timeframes and higher overall fees, they are easy to access and simplify payment processing for small business owners. Many businesses are willing to pay higher rates to avoid the underwriting process associated with traditional merchant accounts.
3. Payment gateway providers
Lastly, payment gateway providers are companies offering payment gateways to merchants. Payment gateways are online terminals facilitating credit card payments for businesses. It is important to understand that payment gateways are simply tools that enable electronic payment processing, but cannot process payments on their own. Therefore, it is common for traditional merchant service providers to offer payment gateways as part of their services, or for payment gateway providers to offer merchant services as well.
However, it is also possible to obtain these services separately, allowing businesses to have greater control and flexibility over their payment processing setup. If you already have a payment gateway you prefer, many merchant service providers allow the ability to integrate into your preferred gateway.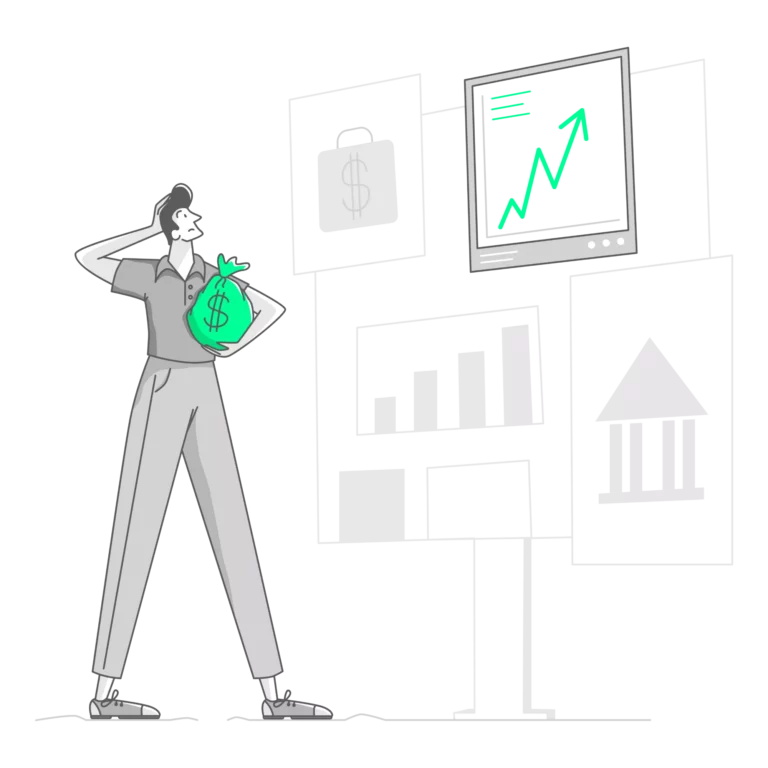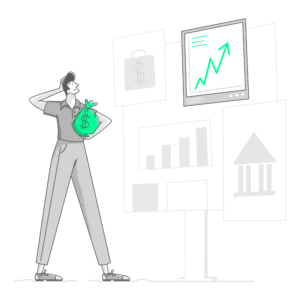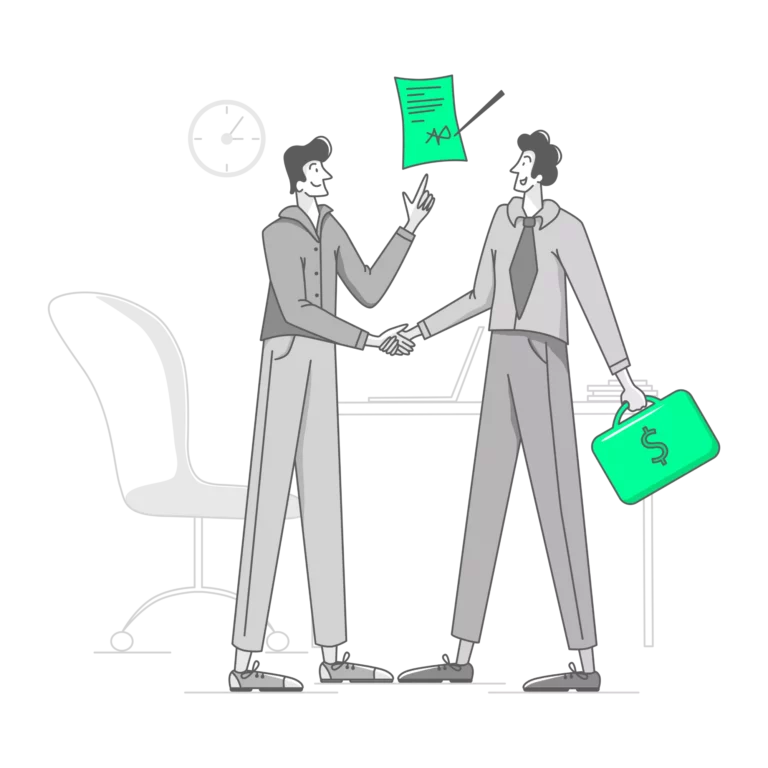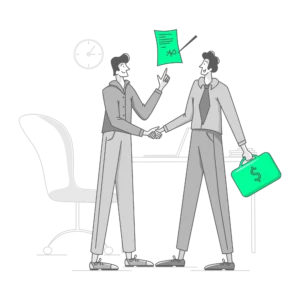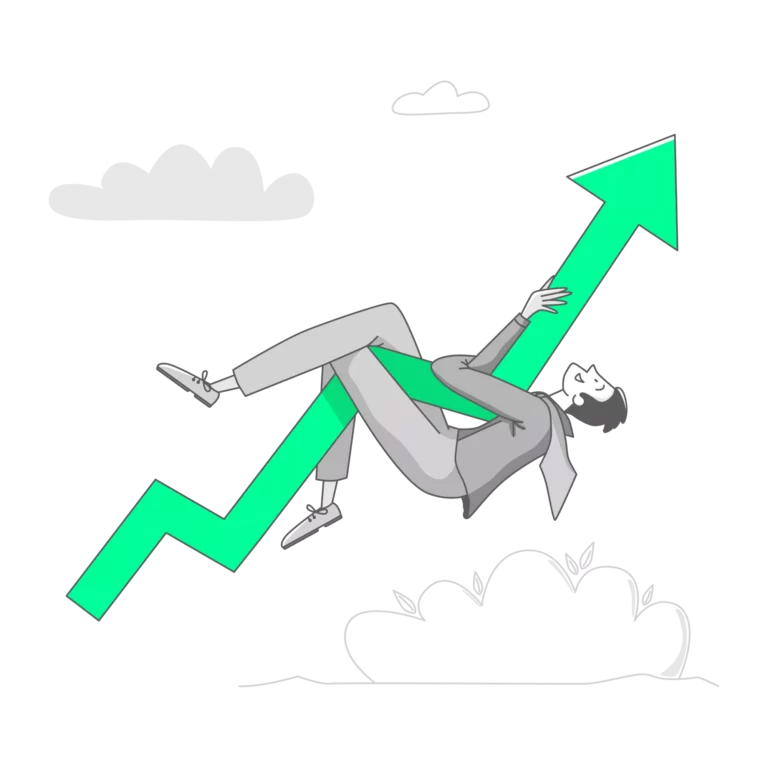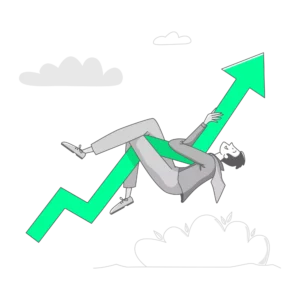 ---
Merchant Account vs. Merchant Service Provider
One distinction essential to understand for merchants is the difference between merchant accounts and merchant service providers (MSPs). As discussed above, merchant accounts are bank accounts designed for accepting credit card payments. On the other hand, merchant service providers are businesses offering merchant accounts and other financial services. While you can obtain a merchant account from a merchant service provider, the terms are not interchangeable.
What Is a Merchant Service Provider?
A merchant service provider is a company offering payment services to merchants. These services may include merchant accounts, payment gateways, and other payment tools. For merchant service providers offering more "full-scale" solutions, these payment services may combine with sales trackers, CRMs, timesheet software, accounting software, and other technology to make managing your business easier.
Partnering with a merchant service provider offering a full range of solutions can make accepting payments much simpler for your business. For example, if you run a brick-and-mortar store but also want to sell your products online, you need a merchant service provider with eCommerce capabilities.
What Is a Merchant Account?
A merchant account is a bank account specifically designed to process credit and debit card transactions through a payment gateway or POS system. If a business wants complete control over its payment processing, applying for a traditional merchant account remains one of the best available options.
Merchant accounts are not traditional business bank accounts. Once money clears into your merchant account, your business may transfer it to your business bank account.
---
---
What Products and Services Are Included with Merchant Services?
Thanks to the advancement of technology, merchant service providers now offer a wide variety of innovative solutions for U.S. businesses to choose from: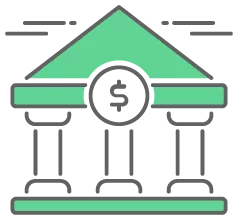 Merchant accounts
As previously discussed, merchant accounts are bank accounts for processing credit card transactions. If you want complete control over your payment processing, merchant accounts are one of your best options.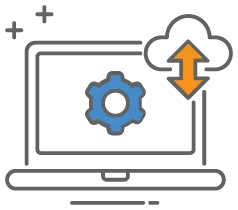 Payment gateways
Accepting payments online doesn't need to be complex. With a payment gateway, your customers will have access to an easy-to-use payment portal for inputting credit card numbers, names, addresses, and other necessary details. Payment gateways provide an interface for processing digital payments online — they're vital for any successful online business.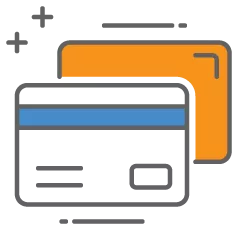 Credit card readers
If you want to accept in-person credit card transactions, you need card readers for swiping, inserting, and tapping cards. Fortunately, most merchant service providers offer a range of premium credit card readers. Many modern readers are now Bluetooth capable, meaning they can connect to phones, iPads, and other devices, streamlining the process of accepting payments in your business.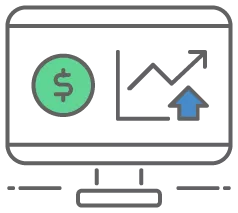 POS systems
While card readers are excellent tools for accepting credit card payments, they don't come with the full list of payment features you'll find in a point-of-sale (POS) system. POS systems track sales, manage inventory, split bills, process returns, and perform various other automated tasks. Many modern POS systems also incorporate CRMs and other premium features, making it simpler to manage all your business's needs.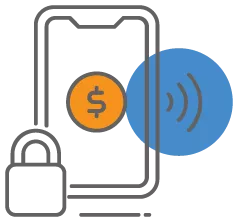 Mobile payment systems
Whether you own a mobile business, such as a food truck or a market stall, or any other business that would benefit from on-the-go payments, mobile payment systems can help. With mobile payment systems, merchants download an app onto a smartphone, which allows them to process digital payments without a full-scale POS system. Mobile payments make it simple to quickly process credit cards without a stationary terminal!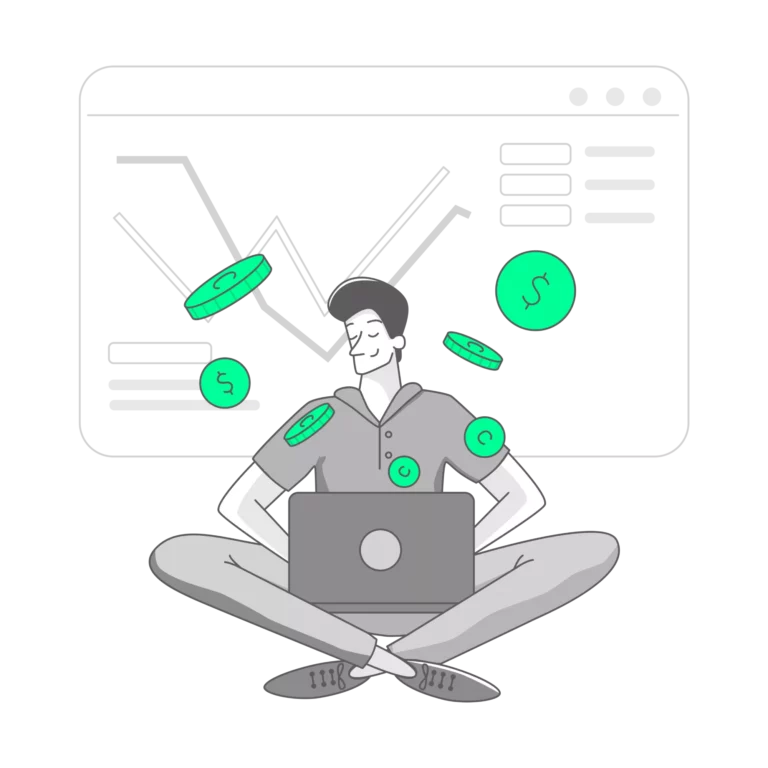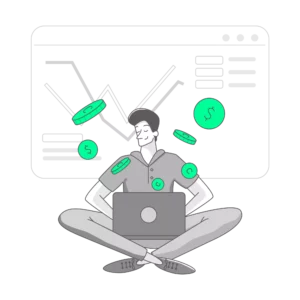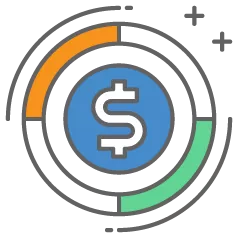 Check processing
While checks continue to become less popular with American consumers, your business may still want to partner with a merchant service provider willing to process checks. Many merchant service providers offer traditional ACH processing and eCheck processing.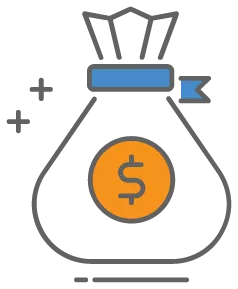 Business funding options
Lastly, many merchant services providers offer business funding solutions to help merchants access financing. For example, merchant account providers may offer merchant cash advances, working capital loans, and other forms of business finance.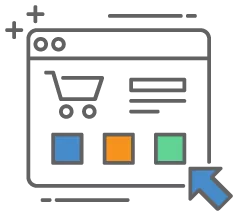 eCommerce shopping carts
eCommerce continues to expand its role in the US economy. In fact, eCommerce revenue was estimated to have exceeded $750 billion in 2021.[2]Statista. "Retail e-commerce revenue in the United States from 2017 to 2022, with forecasts from 2023 to 2025". Accessed December 16, 2022.
If you want to build an eCommerce presence, you need to offer a seamless user experience. One tool online shoppers expect from retailers is an online shopping cart. Shopping cart software simplifies the online purchasing process by allowing users to easily browse and select items from an online store, and then purchase all their items in a single transaction when they're ready to check out.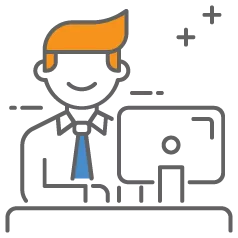 Virtual terminals
While most credit card payments in your business will involve physical cards or online transactions, what if you must process a card over the phone or via email? You will need a tool to facilitate a card-not-present (CNP) transaction. Virtual terminals make it easy to input credit card numbers and customer details to process CNP transactions.
---
Understanding Merchant Services Fees
Merchant service fees add up quickly — choosing a merchant service provider with expensive fees will damage your business's bottom line. The type of fees your business will pay depends on your merchant services provider. Let's explore the various fee options below:
Flat-Rate Pricing
Flat-rate pricing charges a single fee, regardless of which card brand a customer uses. There may still be variations in pricing for different types of payments, such as card-not-present and card-present transactions.
While this is a popular option for businesses to predict payment costs, it's expensive in the long run. Merchants don't have any insight into the markup included in the flat-rate price that they pay to their merchant service provider.
Tiered Rate Pricing
Tiered rate pricing is based on the category or "tier" into which the transaction falls. For example, a processing company might have certain criteria for a lower processing fee and other criteria for a transaction that would be charged a higher processing fee.
Tiered rate pricing can be less transparent and confusing than other pricing models because merchants may not know the criteria that their payment processor uses.
Interchange-Plus Pricing
Card brands charge interchange fees that vary depending on the type of card being used, the way a transaction is processed, and the type of business involved.
Interchange-plus pricing is a fixed markup on top of interchange fees, paid to merchant service providers. While interchange fees may vary based on what card brands charge, merchants will always know what the interchange-plus fee is.
Other Fees
There are some other fees you should also consider when choosing a merchant service provider:
Refund fees
Chargeback fees
Account initiation fees
NSF fees
Minimum processing fees
Statement fees
Various other fees
Make sure to explore your merchant service provider's fee list before signing a merchant agreement.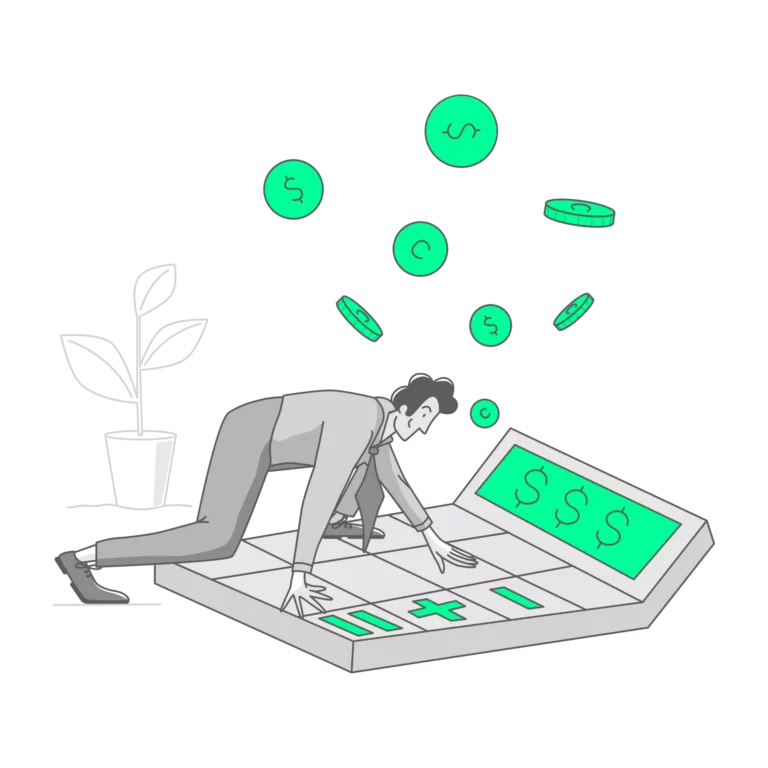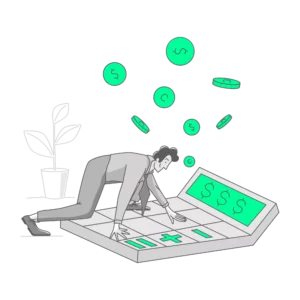 ---
How to Choose the Best Merchant Service Provider for Your Business
If you want to choose the best merchant service provider for your business, working with a company you can trust is critical. So, how can you determine which merchant service provider is most suitable for your needs? Let's take a look at some tips for choosing the best option: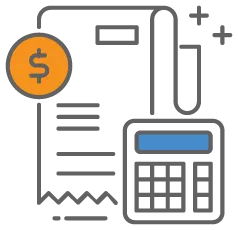 Assess costs and request quotes
While payment service providers charge small commissions to process payments, costs add up when you consider how many payments you process within your business. Always look for the lowest credit card processing fees before you make a decision on a merchant service provider. Likewise, if your business wants additional features, such as POS systems, CRMs, and more, it's critical to assess the fees involved.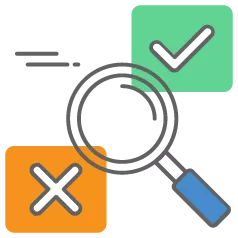 Explore features
Once you shortlist some merchant service providers within your budget range, it's time to explore features. Fortunately, there are many merchant service providers offering premium, modern features to help your business. Whether it's sales tracking, same-day funds, card readers, accounting software integration, or any other premium features, don't underestimate the power of these additional benefits!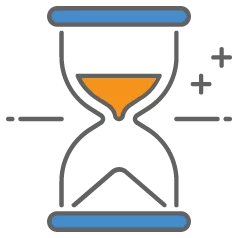 Consider speed
If you don't want to wait days or weeks to access funds from sales, you need to partner with a merchant service provider offering quick bank deposits. Recent evidence suggests more than 60% of businesses are now receiving faster funding than before, meaning you shouldn't be working with a payment processor offering slow access to funds.[3]J.D. Power. "Small Business Satisfaction with Merchant Services Providers Surges, Led by Big Banks, J.D. Power Finds". Accessed December 16, 2022. Make sure to explore deposit timelines from MSPs and double-check if there are any same-day deposit options (although instant deposits often come at an increased price).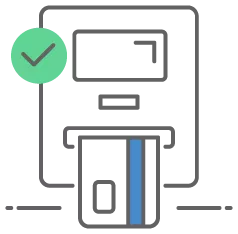 Don't underestimate the power of good hardware
Lastly, while the backend software facilitating your payments remains critical, never underestimate the power of your payment hardware. Whether it's a card terminal, card reader, receipt printer, tablet, or any other piece of hardware, make sure it's compatible with your needs. For example, if you operate a mobile business, such as a food truck, a mobile card reader will be beneficial.
---
---
How to Apply for Merchant Services in 6 Easy Steps
While all merchant service providers will have different processes for applying for an account, the steps below will resemble the standard application journey:
1. Compare providers
If you want to apply for merchant services, you must compare various providers. With no shortage of merchant service providers available to modern business owners, don't settle for a bad deal. Fortunately, many merchant service providers provide excellent information regarding pricing, hardware, software integrations, and more.
2. Prepare your documentation
Next, it's time to prepare the documentation you need to apply for a merchant account or other merchant services. Ensuring you have all relevant information before applying will prevent any unnecessary delays. So, what documents and details will you likely need to apply for merchant services?
Photo identification
Bank statements
Incorporation information
Information about business owners
A business website with all your business's details clearly displayed
3. Apply for an account
Once you have your business's documentation ready, it's time to apply for an account. Many merchant account providers now have online application processes, meaning you can quickly apply from the comfort of your office.
4. Wait for a decision
Now it's time to wait for a decision. If you are applying for a traditional merchant account, the underwriting process may take some time. Approval times for merchant accounts can vary anywhere between same-day approval to two weeks depending on the riskiness of your business, your business credit score, and the type of business you operate. Don't be deterred if you don't hear back immediately. However, it's always worth asking the merchant account provider how long you should expect to wait for a decision.
5. Begin processing
Once your business receives approval, you'll be up and running in no time. Now your business can accept credit and debit card payments, meaning you won't need to rely on cash payments to fund your operations!
6. Maintain good payment practices
Lastly, once you begin processing payments, it's critical to maintain good payment practices. Not doing so can result in the loss of your merchant account.
If your business accumulates too many chargebacks, your merchant account provider will charge fees and consider canceling your account. It's critical to work with a merchant service provider offering chargeback prevention tools and other security resources.
Merchant Credit Card Services:
Closing Thoughts
Whether you're starting a new business or operating a company with years of history, choosing the best merchant service provider is essential to your success. Finding a merchant account with low fees, good integration capabilities, and excellent hardware options will help you improve your business's payment proficiency. Never underestimate the power of a reliable and affordable payment processing partner!