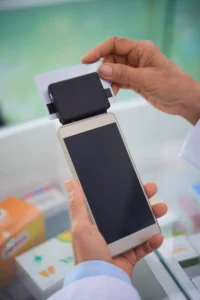 If you run a business, it's more essential than ever to have credit card readers. While many readers have long been large, stationary hardware devices, there are now mobile credit card readers offering portability and ease of use. These types of credit card readers are popular with mobile businesses, such as food trucks, market stalls, and other pop-up enterprises, but they're also growing in popularity in traditional brick-and-mortar businesses.
With so many mobile credit card readers at your disposal, you might be wondering what is the best credit card reader for mobile devices. To answer this question, we've compiled a guide that can help you choose the perfect mobile credit card reader for your business.
Below, we overview mobile credit card readers, how they work, how they can benefit your business, and which companies are currently offering the best features.
What is a Mobile Credit Card Reader?
A mobile credit card reader is a credit card reader that works on smartphones. Unlike traditional credit card readers, which may attach to a larger terminal, mobile credit card readers can be taken on the go. This type of machine allows you to process payments wirelessly.
How Do Mobile Card Swipers Work?
Mobile credit card swipers work in a variety of ways. If you're searching for a mobile terminal that works with an iPhone or Android, you will likely have a card swiper that can connect to your phone. Occasionally, card swipers connect via a headphone cable slot. In other cases, you may have a wireless card swiper that connects via Bluetooth.
Below explores the four primary types of payments that are conducted with mobile credit card swipers.
NFC
NFC payments, which are growing increasingly popular, allow customers to pay using a mobile phone. Apple Pay, Google Pay, and other mobile payment platforms allow consumers to upload their credit cards to their phones, which can be used for contactless payments. This technology takes advantage of near-field communication.[1]Business News Daily. "What Are NFC Mobile Payments?". Accessed March 15, 2022.
EMV Chip
EMV chip cards use integrated circuit chips to process payments. These types of credit cards must be inserted into a card reader. The added security benefits associated with these chip cards have made them a popular choice with financial institutions around the world.[2]Thales "What does EMV stand for?". Accessed March 15, 2022.
Magstripe
Magstripe cards use magnetic strips to process payments. When you swipe a card, you're using a magstripe. This type of payment is not considered as safe as EMV chip payments.
Contactless
Contactless payments use near-field communication from EMV chips to process payments. This is a quick, simple way to pay for goods and services. There is typically a maximum transaction limit on contactless payments, as they don't require a pin or further verification.[3]Forbes. "Banking After Covid-19: The Rise of Contactless Payments in the U.S.". March 15, 2022.
How Your Small Business Benefits from Using a Mobile Card Reader
There are many reasons that a mobile credit card reader makes sense for your business. Unlike traditional POS systems, you can take your mobile credit card reader almost anywhere, as they can harness the power of mobile networks and WiFi signals. While this is particularly advantageous for businesses that don't operate from a permanent location, it can also be useful for restaurants, retail stores, and many other businesses. For example, a mobile credit card reader allows restaurant waiters to accept payment tableside, which can improve customer service and table turnover, as well as reduce mistakes.
While there's no doubt that mobile credit card readers make it easier for you or your staff to accept payments, they also make it easier for your customers. Modern consumers appreciate a seamless payment experience, as offering contactless payments at a moment's notice can save them time and enhance their experience.
Lastly, mobile credit card readers typically come with excellent software. (And often at no extra charge!) mPOS software can help you manage inventory, payment statistics, and a host of other metrics.
All in all, modern mobile credit card readers offer much more than standard payment processing.
Top Credit Card Readers for iPhone and Android
Now that you understand what mobile credit card readers are, how they work, and how they can benefit your business, it's time to find the perfect hardware for your business. Below, we take a closer look at eight of the top credit card readers currently available for iPhone and Android.
| | |
| --- | --- |
| Square | Best for businesses prioritizing ease of use. |
| Clover Go | Best for businesses seeking low transaction fees. |
| Shopify | Best for online businesses wanting to add in-person sales. |
| PayPal Zettle | Best for businesses wanting payment versatility. |
| QuickBooks GoPayment | Best for businesses that want to integrate with Quickbooks's accounting software. |
| Helcim | Best for companies seeking custom payment processing fees. |
| SumUp | Best for businesses with flat-rate pricing on in-person transactions. |
| PayAnywhere | Best for businesses seeking a simple, no-frills payment solution. |
Square: Best for businesses prioritizing ease of use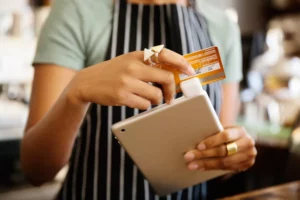 Square is one of the major players in the mobile credit card processing industry. It was the company's credit card readers that revolutionized mobile payments, so it's no wonder they're still an industry leader.
Square offers a range of mobile credit card payment options. Working with both iPhone and Android products, the traditional credit card swiper attaches to your phone's auxiliary output. Additionally, this card swiper attachment uses your mobile phone's battery, so there's no need to worry about charging it.
Square offers a powerful, in-house app that allows you to control discounts, sales, data, gift cards, and more. Also, the flat rate of 2.6 percent + $0.10 on transactions makes it easy to understand your credit card processing fees. Also, you can receive the money in your business bank account quickly, often the next day.
Pros
Flat rate of 2.6% + $0.10
A free app hosting a range of premium mPOS features
Plugs seamlessly into your phone
End-to-end encryption
Excellent for Android and iPhone
Accepts offline payments
Cons
Reports of substandard customer service
Pricing might not be ideal for large businesses
Does not allow for all industry types
More ideal for in-person payments
Not suitable for big companies
Known for terminating accounts without notice
Higher processing fee for manual transactions
Clover Go: Best for businesses seeking low transaction fees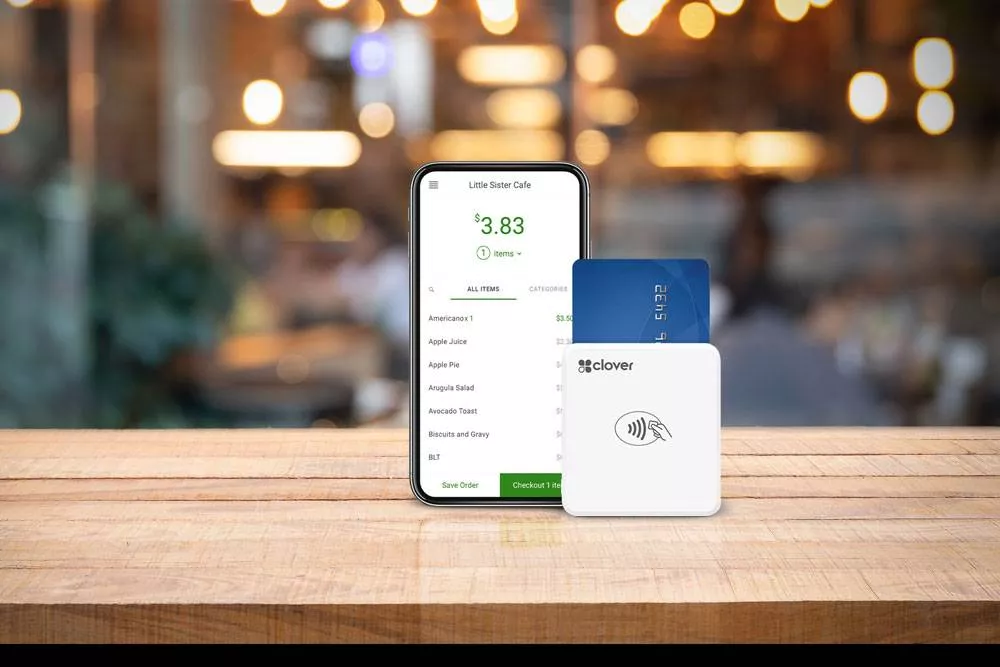 Clover Go offers some of the best processing rates available in the mobile reader marketplace. If you choose this mobile credit card reader, you'll be able to access rates as low as 0.18 percent + $0.10 per transaction. Also, if you process more than $10,000 per month, Clover Go will send you a free reader.
One of the advantages of this mobile credit card reader, outside of the extremely low rates, is that you can also order a range of other machines from Clover. If you want to combine mobile payment processing with traditional machines, this is an excellent option.
Pros
Competitive processing fees
Free credit card reader if you have $10,000 in monthly transactions
Offers traditional POS machines that you can pair with your mobile reader
Cons
There's a monthly subscription fee of $9.95
Fees regarding credit card fees must be done through a sales representative
A merchant account contract may be required through First Data.
Shopify: Best for online businesses wanting to add in-person sales.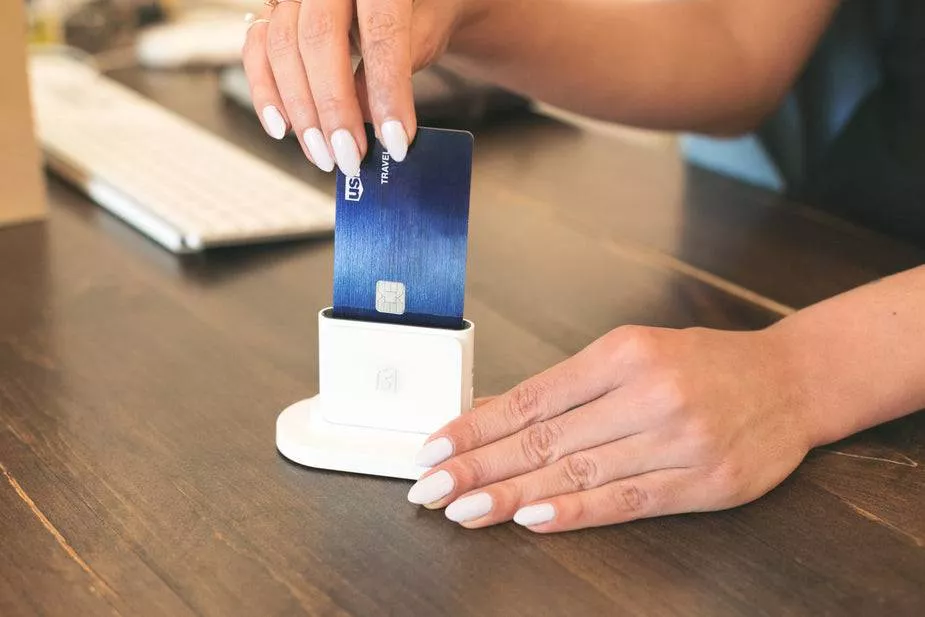 Shopify has made a name for itself as a world-class platform for building online stores, but now the business is expanding into mobile payments. Their mobile credit card readers allow online business owners to also accept in-person transactions. If you already use Shopify as an eCommerce platform, this is one of your best options.
There are four primary plans available with three of these plans including access to an online store platform. Monthly subscription fees are mandatory and prices vary depending on the features.
Pros
Benefit from in-person transactions, as well as excellent online store features
Link your online store to your physical store
Benefit from a range of inventory management and POS tools
Cons
Shopify prices are higher than many other mobile card readers
Some businesses may not need the online store features that Shopify offers
Does not come with a clip to secure it
PayPal Zettle: Best for businesses wanting payment versatility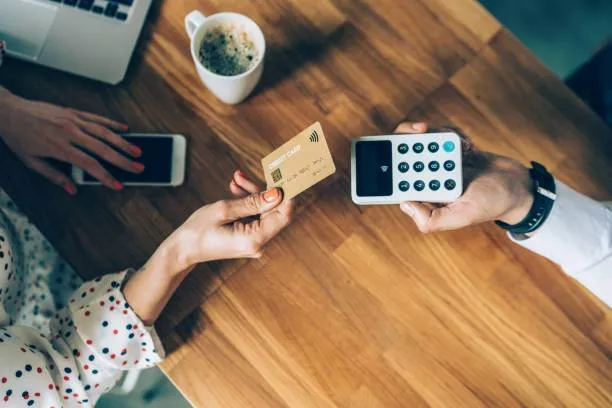 PayPal Zettle is PayPal's entrance to the mobile credit card reader industry. Initially, PayPal built its reputation in online payments, but as with Shopify, they're now offering a credit card reader. The PayPal Zettle is a compact, sleek card reader that can connect to your mobile phone via Bluetooth.
You can purchase a PayPal Zettle credit card reader for $29 (additional readers are $79), making it a reasonable option if you're searching for affordable startup costs. This reader comes with a powerful app that allows you to record non-card transactions directly from your phone, which can make reporting much easier.
One of PayPal Zettle's primary advantages is its congruency with PayPal's merchant platform. If you use PayPal to sell goods, track invoices, or perform any other business tasks, you can add your PayPal Zettle to the same platform and track all payments in a single location.
Pros
PayPal Zettle is a sleek, modern processor with Bluetooth capabilities
Users can integrate their PayPal merchant account with PayPal Zettle
Excellent credit card reader for iPhones and Androids
PayPal allows a wide range of payments, including cryptocurrency
The PayPal Zettle app is seamless for tracking payments, invoices, and more
Cons
Doesn't offer offline payments
Additional readers are $79
Paypal has the right to terminate your account at any time
Not many integration options for eCommerce merchants
Requires WiFi connection or cellular network to use
Higher processing fees than a traditional merchant account
QuickBooks GoPayment: Best for businesses that want to integrate with Quickbooks's accounting software
QuickBooks, the accounting software company, is now offering mobile payment readers for businesses throughout the United States. The platform has an app that you can download on your phone or computer.
You can access a free credit card reader by signing up for one of QuickBooks's other subscription services. Unfortunately, some of these subscriptions can be very expensive, so the value you're receiving will depend on which one you choose.
One of the benefits of using QuickBooks GoPayment is that it can integrate with other QuickBooks software platforms. If you already use QuickBooks for business accounting, it's beneficial to choose this mobile card reader.
Pros
Receive a free credit card reader when you sign up for a QuickBooks service
Integrate with existing QuickBooks platforms
Benefit from a sleek and reliable credit card reader device
Cons
Using QuickBooks GoPayment is more confusing than other modern payment platforms (partly because of the backend software available from the parent company)
Helcim: Best for companies seeking custom payment processing fees
While Helcim doesn't have the same long-standing reputation as some of the other credit card reader companies in our guide, it shouldn't be underestimated. This is a feature-rich platform allowing its users to benefit from a range of back-office tools.
There are no monthly fees or contracts, so you don't need to worry about being locked into long-term commitments. Additionally, Helcim offers custom rates depending on your business's capacity. You can pair the mobile credit card reader with the company's online invoicing tools, which means you can accept multiple types of payments on the same platform.
Pros
No monthly fees or contracts
Feature-rich platform with plenty of mPOS tools
Merge in-person and online payments into a single system
Excellent credit card reader for Androids and iPhones
Benefit from custom payments depending on business capacity
Cons
The custom payments may not be beneficial to your business depending on the business size
Limited integration options for in-person and eCommerce businesses.
Not suitable for businesses in the high-risk industry.
High upfront cost for small businesses that are just starting.
SumUp: Best for businesses with flat-rate pricing on in-person transactions
SumUp is another mobile card reader provider offering a range of hardware options to its clients. There are three mobile card readers available, ranging from $19 to $59. Each hardware device is sleek, compact, and offers a host of payment options, including contactless.
In-person card payments typically incur a 2.75 percent fee per transaction. In addition to processing mobile payments, SumUp users can also create invoices, send payment links, and offer digital gift cards to their clients.
Pros
A choice of three mobile card readers
Affordable hardware costs
Access to digital gift cards and payments links
No contracts
Cons
Flat-rate pricing might not be suitable for large businesses
Not as many features as some other credit card reader platforms in our guide
PayAnywhere: Best for businesses seeking a simple, no-frills payment solution
PayAnwhere is another low-cost credit card reader that simplifies mobile payments for its users. You can accept both EMV and magstripe cards. Additionally, the credit card reader allows for PIN and signature verification. There is a flat rate of 2.69 percent for all in-person credit card transactions. Manual transactions cost more.
The mobile app is easy to use. And you can access a range of built-in features, including offline payments. PayAnywhere clients can access a host of accessories and additional hardware options to pair with their mobile readers.
Pros
Simple interface with a good list of core features
Multiple hardware options are available
Flat rate of 2.69 percent for transactions
Cons
Flat-rate pricing might not be suitable for large businesses
Fewer features than other providers on our list
How to Pick the Best Mobile Credit Card Reader for Your Business
If you want to choose the best mobile credit card reader for iPhone or Android, you need to understand your business's needs. If you conduct a large number of transactions each month, a fixed-rate processor won't be your best option. You may find it easier to negotiate a better rate with a credit card reader company offering transaction fee flexibility.
If you don't already have a POS system that tracks inventory, loyalty programs, gift cards, and other features, using a mobile credit card reader with these elements is a huge advantage.
Lastly, if you already use some of the software platforms mentioned above, such as PayPal or QuickBooks, it's worth considering their mobile credit card reader offerings. This can help you reduce friction in reporting, as well as take advantage of your existing back-office software.
Final Thoughts
Now you're officially well-versed in the core components and available features of mobile credit card readers. If you're not sure which mobile credit card reader works best for your business, reach out to us at PaymentCloud and we'll help you choose the best way to accept mobile payments.