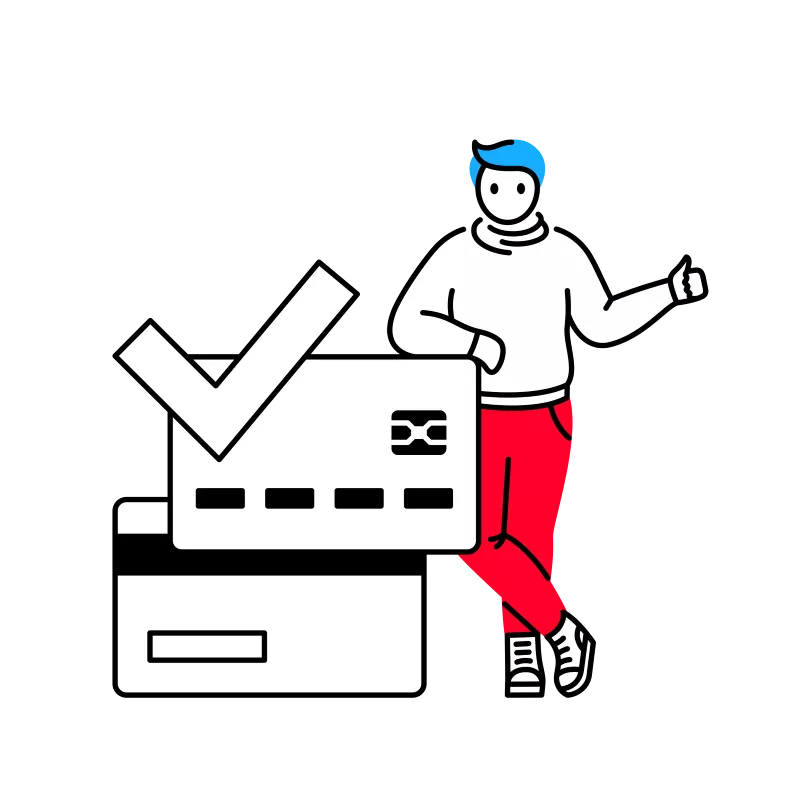 A POS system tailor-made for your business can optimize operations and enhance the customer experience. Shopify POS and Clover stand out as two industry-leading giants, each offering unique capabilities. However, discerning which features are essential and how they align with your needs can be daunting when deciding between the two.
In this guide, we'll dive deep into the pros and cons between Shopify POS and Clover. We will cover software and hardware capabilities, pricing structures, integrations, and functionalities across various business types.
Clover vs Shopify: A Brief Overview
Shopify POS and Clover are two popular point-of-sale (POS) systems used by businesses of all shapes and sizes. Broadly speaking, Shopify's POS caters to businesses that heavily rely on a Shopify eCommerce plan or conduct a significant portion of their transactions online. In contrast, Clover focuses on retail, restaurants, and professional or personal services.
Let's look into the differences between Shopify and Clover to understand each product's strengths and weaknesses.

Clover Overview: Strengths and Weaknesses
Clover is a cloud-based POS system with various cross-industry functionalities. As mentioned, retailers, restaurateurs, home sellers, and professional service providers can all leverage Clover to fit their business needs.
The system is known for its sleek hardware options, ranging from on-the-go card readers (which can take orders and process credit card transactions without even leaving the customer's side) to full-service POS stations.
Meanwhile, you can customize Clover's versatile software plans to fit your business needs. Reporting features help you track revenue and inventory, set schedules, and manage staff. You can also use Clover's Rapid Deposit feature to access funds within minutes for a small 1% fee.
Some key highlights of Clover include:
Versatile Hardware: Clover offers four hardware options depending on your needs. You can leverage Clover Go, Clover Flex, or the Clover Station Solo or Duo, depending on your business.
Large App Market: Clover subscribers have access to a vast app marketplace.
Simple Set-Up: With Clover, you can be up and running within the hour.
Competitive Payment Processing Rates: Clover is among the most competitive POS providers regarding credit card processing fees.
24/7 Phone Support: If your business operates outside of normal hours (late-night bars and restaurants), a Clover agent is just a phone call away.
However, Clover has its downsides. Some plans are pricier than others and might be steep for budding business owners. Between the hardware, subscription fees, and long contracts, Clover POS will require a substantial upfront investment.
Investing in Clover also requires a complete POS system overhaul. Since the system exclusively operates on Clover hardware, it's not possible to integrate Clover's software with any pre-existing systems. There are also restrictions for used Clover POS systems—they are locked and can only be used with one merchant account ID.

Shopify Overview: Strengths and Weaknesses
Shopify POS is a cloud-based system that supports in-person and eCommerce sales. It seamlessly syncs with your Shopify eCommerce account, allowing you to manage critical details about your digital store from your POS system.
With Shopify POS, you can offer your products and services both in-store and online, manage orders, process payments, and ensure seamless transitions across sales channels. However, a Shopify eCommerce subscription is mandatory to access Shopify POS. On the bright side, there's no need for additional hardware purchases. Shopify POS operates as an app downloadable on any iOS or Android device.
Some key highlights of Shopify POS include:
Multichannel Selling: Shopify POS makes it easier for small business owners looking to expand their eCommerce market than competitor POS systems.
Social Media Marketing: Shopify POS lets you build email and social media marketing campaigns to keep customers up-to-date about your latest offerings.
Flat-Rate Payment Processing: All plans include integrated access to Shopify Payments and work seamlessly with the Shopify POS system. They offer flat-rate fees that are easy to understand.
User-Friendly: New and experienced business owners will appreciate Shopify's user-friendly interface, reporting tools, and quick setup.
Some notable cons of the Shopify POS include a tight focus on eCommerce. This might be a pro for eCommerce-minded business owners. However, if most of your sales are in person, you may be better off with a POS system built for face-to-face sales, like Clover POS. Rates can also be more expensive than other providers if your business expands beyond eCommerce.
Shopify POS also isn't the most suitable for food and beverage service. They do not offer many features necessary to run an efficient restaurant or bar. Again, Clover POS is better suited to meet a restaurateur's needs.
Shopify vs Clover Software Features
Let's compare Shopify POS and Clover in terms of software capabilities. Which provides the features you need to carry your business forward?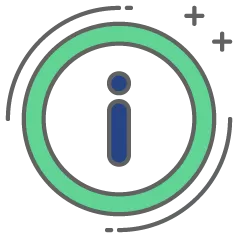 Clover POS Software Features
Clover has many features to get your business off the ground. First and foremost, the system allows you to accept payments of all types including credit and debit cards, mobile wallets, invoices, Venmo, and PayPal transfers, recurring payments, cash, and checks. Furthermore, Clover provides all merchants with a free online ordering portal. You can showcase your page on your Google My Business profile or integrate Clover with an existing business website.
Additionally, Clover enhances inventory management, allowing you to monitor large-scale, multi-location inventories through its integrated management system. Employees are provided with unique POS login PINs that come with specific permissions. Moreover, Clover facilitates scheduling and shift management directly within its system.
As highlighted earlier, Clover stands out for both quick- and full-service restaurants. The platform supports custom floor plans, QR code menus, tableside order entries, and even third-party delivery integrations like DoorDash and Uber.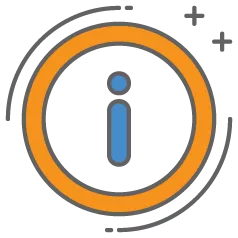 Shopify POS Software Features
Shopify POS keeps your physical and online store organized in one central location. Using the Shopify dashboard, you can oversee local deliveries, manage pick-up orders, exchange items across various locations, and implement QR codes for digital transactions.
Some of Shopify's other helpful software features include:
Robust Inventory Management: Shopify POS offers AI-driven recommendations based on sales history. You can create purchase orders, track inventory across multiple locations, and receive alerts when stock levels dwindle.
Staff Management: Like Clover, Shopify lets you manage staff permissions and scheduling. You can also track sales performances across team members, letting you know who your strongest sellers are.
Streamlined Checkout Processes: Shopify POS simplifies the checkout process for staff and customers alike. You can accept all types of payments, including contactless methods.
Customer Profiles: With Shopify POS, you can create custom customer profiles, track purchase history, and build relationships with loyal shoppers through rewards and personalized outreach.
Detailed Reporting and Analytics" Shopify tracks every facet of your business performance, giving you a detailed backend view for better decision-making.
Clover vs Shopify POS Hardware Options
For some, deciding between Shopify and Clover might come down to hardware. Easy-to-use devices can make a lasting impression on customers; they also improve your staff's ability to drive sales and help shoppers.
Let's see how Shopify and Clover hardware options compare.
Clover GO vs. Shopify Tap & Chip Reader
Clover GO and the Shopify Tap & Chip Reader—while completely different products—share many similar qualities. They both:
Retail for $49
Allow for on-the-go payments
Offer swipe, chip, and tap-to-pay options
Connect to your phone or tablet via Bluetooth
Clover Flex vs. Shopify POS Go
The Clover Flex and Shopify POS Go are both handheld POS systems—a little bigger than your standard smartphone. They, however, have different features and price points.
Clover Flex
Retails for $599
Features a six-inch touchscreen
It has a camera and barcode scanner
It comes with a built-in receipt printer
Shopify Go
Retails for $399
Features a five-and-a-half-inch screen
It has a built-in barcode scanner
Sales data exports to your Shopify dashboard
Long battery life.
Clover Station vs. Shopify Retail Kit
Both products are built for running your main check-out counter. However, both are vastly different in terms of pricing and features.
Clover Station
Retails for $1,699
Features a 14-inch touchscreen tablet
Cash drawer
Camera
Barcode scanner
Fingerprint reader
Receipt printer
Shopify Retail Kit
Retails for $219
It does not include a touchscreen device
Multiple-size display options
Tap & Chip Card Reader included
Dock, tablet stand, and mounting kit
Clover Mini vs. Shopify Tap to Pay on iPhone
Now let's cover two options that are somewhat unique to each system: the Clover Mini and Shopify Tap To Pay.
Clover Mini
Retails for $799
Features an eight-inch touchscreen tablet (cash drawer sold separately)
Accepts chip, swipe, and tap payments
Built-in camera, barcode scanner, and receipt printer
Shopify Tap to Pay for iPhone
Downloadable app that comes with every Shopify plan
The first 100 transactions a month are free; $0.25 per transaction after for the remainder of the month
Accepts tap-to-pay and Apple Pay
Links directly to your Shopify account
Shopify POS vs Clover Integrations
When it comes to picking between Shopify POS and Clover, which is better regarding third-party integrations?
Clover Integrations
Clover POS lets you collaborate with several integration service providers, allowing you to expand Clover's capabilities to other business-critical apps and software. For example:
Infuse offers a portfolio of products, including Memberships, Commerce Sync, and Dashboard apps that integrate with Clover POS. These tools are great for:
Custom app development
Sales reporting and accounting
Inventory and club management
Abreeze Technology is an industry leader in Clover integrations with a diverse client base. They're ideal for:
Legacy system integrations
Warehouse management
Custom reporting
True Group is a single-source provider of end-to-end business solutions. They have extensive experience in the restaurant industry, specializing in services like:
Marketing and loyalty
Enterprise development
Business intelligence
Shopify POS Integrations
Shopify POS integrates seamlessly with your existing Shopify account, allowing you to keep all of your accounts within one brand's ecosystem.
By combining Shopify POS with your eCommerce account, you can:
Prevent stockouts and overselling
Leverage centralized reporting and analytics
Reward loyal customers, whether online or in person
Offer flexible fulfillment options on all orders
Clover vs Shopify Pricing and Cost Breakdown
Ultimately, your decision might come down to price. Let's compare the price points of each system to determine which is more cost-effective for your business.
How Much Does Clover Cost? Understanding the Pricing Structure
Clover pricing varies depending on your business needs, type, and which hardware options you need. You can choose a software plan, thus dictating which hardware you get or vice-versa.
Prices vary based on which features you value more, hardware or software. It can get confusing, which is why some users have complained about Clover's pricing structure.
You can either purchase the hardware upfront or leverage financing options. Clover allows you to lease devices, but those monthly fees add up over time. Meanwhile, if you pay upfront, you'll only need to pay a monthly fee to use the POS software, depending on which subscription you choose. Let's explore some of these subscription options.
| | |
| --- | --- |
| 1. Payment Processing | Free if all you need is payment processing and you don't want sophisticated software or hardware. |
| 2. Essentials | $14.95/month – Good for small retailers or service businesses. |
| 3. Register | $44.95/month or $54.90/month – Ideal for small-to-mid-sized businesses who need more POS features. |
| 4. Service Restaurant | $44.95/month or $54.90/month – Good for QSR, food trucks, and cafeterias. |
| 5. Table Service Restaurant | $74.95/month, $84.90/month, or $94.85/month – Built for full-service bars and restaurants. Pricing depends on size and POS needs. |
Clover POS also comes with the following extra fees:
Merchant Application Fee: $150
Debit Card Setup Fee: $50
Additional Devices: $9.95/device/month, up to $290/device/month (depending on hardware)
Add-on Apps: $0 to $400/month
You can also use Clover (or their parent company Fiserv) as your payment processor. Their payment processing fee structure is as follows:
In-person Transactions: 2.3% to 2.6% plus $0.10, depending on the plan.
Card-not-present transactions: 3.5% plus $0.10. This includes online orders, manual card entry, phone orders, and orders through third-party apps.
Finally, Clover's hardware prices run as follows:
$49 for Clover Go
$599 for Clover Flex
$799 for Clover Mini
$1,699 for Clover Station Solo
$1,799 for Clover Station Duo
How Much Does Shopify POS Cost? Navigating the Pricing Options
Shopify fees are slightly more straightforward, featuring five simple plans that increase in price depending on your needs. Let's dive into their monthly payments and payment processing fees.
| | |
| --- | --- |
| 1. Shopify Lite | $9/month, 2.9% plus $0.30 per online transaction, and 2.7% per in-person transaction – Good for when you're just starting out. |
| 2. Shopify Basic | $29/month, 2.9% plus $0.30 per online transaction, and 2.7% per in-person transaction – Ideal for growing eCommerce-minded businesses with some in-person sales. |
| 3. Shopify Standard | $79/month, 2.6% plus $0.30 per online transaction, and 2.5% per in-person transaction – Great if you need basic reporting and lower payment processing fees. |
| 4. Shopify Advanced | $299/month, 2.4% plus $0.30 per online transaction, and 2.4% per in-person transaction – Better for advanced reporting and discounted payment processing. |
| 5. Shopify Plus | $2,000+/month; varied payment processing fees, depending on monthly debit/credit card sales volume – Built for high-volume businesses that require enterprise-level solutions. |
Additionally, Shopify POS works on a month-to-month contract basis. However, you can save money by making annual (10% off), biannual (20% off), or triannual (30% off) payments.
Shopify vs Clover: Which Is Right for You?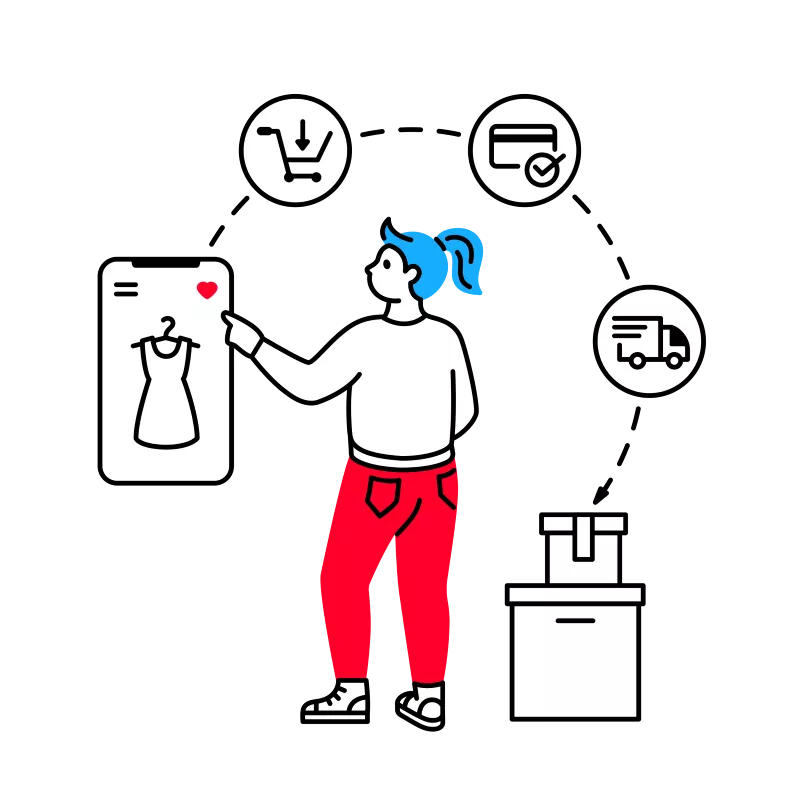 Choosing a POS system is among the most important decisions you'll make as a business owner. It has to meet your needs, work within your budget, and scale as your business grows and prospers.
If you're an eCommerce-minded retail business, Shopify POS may be better suited for you. However, if you lean on in-person sales, own a restaurant, or need more sophisticated POS technology, Clover will meet your needs and more.
However, you're not limited to just these two options. While they're two of the biggest point-of-sale names, there may be a retail payment processor out there better suited for your specific business. But how do you find them?
A dedicated merchant service provider can sort through the options, presenting only the choices that make the most sense for your business—then, all you have to do is choose the solution you like best.
---
---
Frequently Asked Questions (FAQs)
Can Clover integrate with Shopify?
Yes! Business leaders can sync Clover POS with their Shopify account using the Clover API (application programming interface).
Does Clover offer the functionality of an online store platform?
Clover supports online orders and offers integration options with top eCommerce platforms like Shopify, WooCommerce, and BigCommerce.
Which credit card processing provider does Shopify use?
Shopify uses its in-house credit card processing services, Shopify Payments. It's PCI compliant, supports 3D Secure checkouts, and encrypts all payment data.
Shopify also supports 100+ other payment providers worldwide, including direct and external providers. If you want to change your payment provider, you can do so from the Payment page of your Shopify Admin.