When searching for point-of-sale (POS) systems, reduced hardware for sale by third parties may pop up in your search results. While it may seem tempting to buy a used Clover POS, should you? Let's dig into the practical, financial, and technical complications to consider. We'll also offer some expert tips to help you make an informed decision regarding a pre-loved POS.
Can You Buy a Used Clover POS System?
Buying a used POS system certainly seems like a cost-effective solution on the surface—but it may come with too many strings attached. The real question isn't can you buy a used point-of-sale system, but should you?
Below, we list reasons some merchants avoid opting for the vintage option when it comes to their point-of-sale systems.
1. Used Point-of-Sale Systems Can Be Unsecure
Technology is advancing quickly—that includes point-of-sale systems and payment methods. Used POS systems lack updated software and comply with outdated PCI standards. This leaves your business open to cyberattacks and vulnerable to unsecured transactions. It also compromises your ability to accept payments by credit card.
To avoid using the software illegally, you'll have to transfer ownership or pay additional license fees. Illegal software can create major issues later on, preventing software updates, reducing functionality, and complicating software management.
2. Limited Features and Slow Payment Processing
Whether it's a Windows, Android, iOS, or Linux operating system, older versions don't function like new ones. As such, pre-owned systems are not necessarily compatible with the latest omnichannel features and capabilities, hampering your efficiency and growth potential.
Additionally, used POS systems don't always integrate with top payment processors and may not accept EMV chip cards. And slow payment processing is a sure way to annoy customers.
3. Challenging Hardware Repairs
Most businesses use their POS systems all day, every day. Thus, you will run into issues with worn-out hardware. Replacement parts are harder to find for older models, and support for old devices can be difficult to obtain. In fact, vendors often stop providing support for outdated systems altogether.
Without compatible hardware parts, the POS system's value and performance drop. This means the use of peripheral devices like receipt printers, touch screens, and barcode scanners is also compromised. And besides the lack of a sleek, modern design, expired warranties mean you'll be paying for repairs out of pocket.
Reprogramming Roadblock: Unlocking a Used Clover POS
What if you buy a used Clover POS that is less than, say, one year old? Certainly, it won't come with as many hiccups as you might think if it's that recent, right?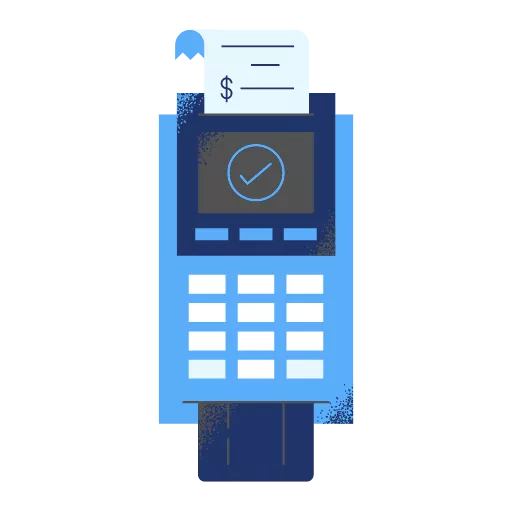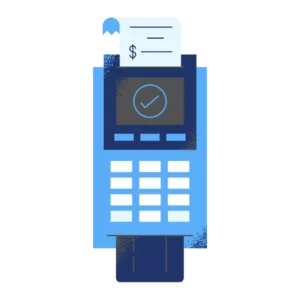 Sure, the system may still be fairly up-to-date with the latest hardware and software, but you will encounter one major problem—reprogramming. To put it bluntly, altering a used Clover POS is not possible.
Clover designs the architecture of its systems to prevent unauthorized modifications. This is for security reasons, as any modifications could potentially compromise the integrity of the system and put user data at risk.
Also, Clover POS devices are tightly integrated with both their hardware and software components. This ensures that they work together seamlessly, providing a reliable and secure point-of-sale experience. Altering either of the components could potentially cause system instability or malfunction.
Vendor lock-in is another factor preventing reprogramming. Clover operates on a closed ecosystem to ensure that only authorized individuals can make changes to the system. You will be stuck with the merchant services provider (MSP) the system is registered with, with no option to change, even if you are unhappy with the fees or service.
Exploring the Feasibility of Changing the Processor on a Used Clover POS
The payment processor is an integral part of the POS system and is specifically tailored to work with the hardware and software provided by Clover. Switching processors could result in compatibility and functionality issues, as well as potential system failures.
We mentioned previously that Clover POS systems are typically tied to specific merchant service providers; these providers have established agreements with Clover and are responsible for ensuring seamless payment processing within the POS system. Attempting to switch providers may violate these agreements, resulting in termination of services.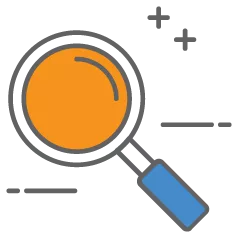 Exploring Non-Integrated Card Processing Options
Non-integrated card processing means the POS system does not directly integrate with the payment processor. Compatibility issues between the payment processor and POS can lead to several challenges and limitations that complicate your operations.
Firstly, non-integrated card processing results in a slower and more cumbersome checkout process for customers, as the POS and payment systems do not communicate seamlessly. You will have to enter payment information manually into the terminal, followed by verification in the POS system for every transaction. This increases the risk of errors and discrepancies in transaction records. It also limits the ability to accept certain payment methods or utilize advanced payment features.
Guarding Against Scams: Precautions for Buying a Used Clover POS
One mistake many people make is assuming that just because they're buying through a reputable eCommerce marketplace, the product and seller are reputable too. Buying a used Clover POS—whether on Amazon, eBay, or elsewhere—can expose you to various scams that will cost you in the long run.
Used Clover POS systems are pretty easy to find for sale on eBay. Some are listed as being sold 'untested' or 'as-is'. This generally means the system is not usable, so stay away. In addition, used Clover POS hardware generally won't have a return policy or a warranty.
Sometimes, suggestions for new Clover systems also pop up on eBay. The problem is you cannot use the system without a merchant account. This means you must sign up for a merchant account with the company from which you purchase the POS device. And choosing the right provider for your business requires careful consideration. It's not something business owners should take lightly—and certainly not the type of thing you should enter into on eBay.
Much like with eBay, you can purchase Clover POS hardware with merchant service contracts on Amazon. However (also similar to eBay) it can be difficult to verify these third-party providers' reputations on Amazon. They may advertise low hardware costs and processing rates—but you have little guarantee of customer service quality, warranty policy, and hidden fees.
In addition, used POS systems across the board may be susceptible to malware infections, data breaches, and cyberattacks due to a lack of necessary security updates or patches. This compromises the security and privacy of your business and your customers.
Smart Strategies: Quick Tips for Safely Buying a Used Clover POS
Used Clover POS systems, as we've made clear, come with an array of risks and limitations. But if you're determined to purchase used regardless, consider the following tips to avoid traps and scams.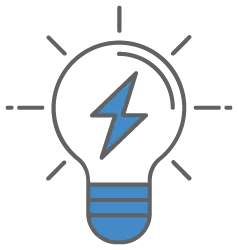 Tip 1: Beware of Buying an Unlocked System
A locked POS system features a security measure that prevents unauthorized access to electronic payment methods. This safeguards personal information such as customer credit card details, while also serving as a protective barrier against cyberattacks, data breaches, malware infections, and non-compliance with PCI standards.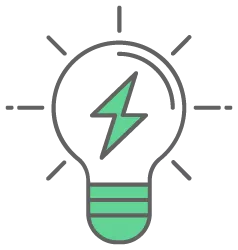 Tip 2: Know Your Return Policy
When purchasing a new POS system from Clover, you can return unopened and unused hardware within 30 days for a refund as long as you have the receipt or proof of purchase. Similarly, if you find a new Clover system unsatisfactory within 30 days of deployment, you may also return your devices for a refund of the purchase price. But after 30 days, no refunds or exchanges are accepted. Other vendors generally only accept returns on hardware that is brand new and purchased directly from them.
Of course, used systems are an entirely different story, and refund policies likely hinge on the reseller. Always check the following with the reseller before purchasing a used Clover POS:
Does the seller offer any return or exchange options?
Can the seller provide a written return policy?
Is there a restocking fee or other penalty for returns?
Does the seller provide a detailed description of the condition, functionality, and warranty of the POS system?
Can the seller verify the security, authenticity, and compliance of the used POS?
Can you access updates, customer support, and maintenance services from the original manufacturer or vendor?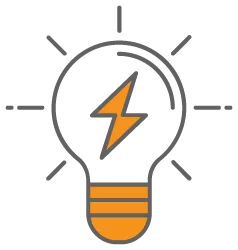 Tip 3: Partner With Reputable Companies
Always research and authenticate your reseller, especially via customer feedback reviews from previous buyers. If there are many negative reviews—or no reviews at all—move on.
If you find the reviews are positive and decide to contact the seller, the next step is to inspect the system in person and test the device with your existing hardware, software, or payment services. To authenticate that the system is not stolen or counterfeit, ask the seller for proof of purchase and warranty for the system.
Finding the Perfect Fit: Essential Considerations When Choosing a New Clover POS
There's more to choosing the right POS system for your business than hardware fees and customer convenience. Support services, pricing models, and inventory management can all have a significant impact on the success of your business. Consider the following factors when choosing the best Clover POS solution for your needs.
Business Type: What do you do, and how does that influence your needs? Restaurants, for instance, may need a system that syncs with kitchen ticket printers; market vendors or pop-ups may require a mobile unit to use at different locations.
Budget: Evaluate the upfront costs, monthly fees, transaction fees, and any hidden costs to make an informed decision within your budget.
Features: Do you need a basic system for simple transactions? Or a more advanced solution with capabilities like inventory management, customer loyalty programs, and online order support?
Scalability: Consider the future growth of your business—how quickly will you outgrow the system and what are the options (and costs) to scale when you do?
Integrations: Can a used system integrate with the third-party applications you need for your operations?
Payment Types: Consider whether an older unit facilitates the same range of payment types as the newest models.
If Not a Used Clover Device, What Should You Choose?
If your plan to buy a used Clover POS seems a little less tenable now, what's the next best option? The answer is to buy a new Clover POS system that doesn't break the bank! By finding a verified MSP offering the features and pricing within your needs—like PaymentCloud—you can get the best of all worlds.
Benefits of Purchasing a New Clover POS System Via a Verified MSP
1. Tailored Plans
Clover offers tailored plans for different business types, sizes, and budgets. Larger businesses may require a robust solution like the Clover Station Pro, while smaller establishments can benefit from simpler options like the Clover Flex or Clover Mini.
When purchasing a new system from a verified MSP, you can gradually add more hardware as you go, such as cash drawers, scanners, kitchen ticket printers, and label printers, if desired. Businesses that can't manage a large initial investment can also opt for a monthly hardware payment option instead.
2. Customer Support
When you buy a new system from a verified MSP, you gain access to phone, email, and live chat support. In addition, you'll also get access to a dedicated team to assist your business with PCI compliance.
3. Extended Features
Clover POS systems offer access to over 100 third-party software integrations via the Clover App Market. This means you can create a customized solution to fit your unique needs. With access to the App Market, you can extend your system capabilities for inventory, marketing, accounting, payroll, eCommerce, and more.
4. Ease of Use
Compared to used systems, new Clover POS devices are intuitive, simple to understand, and easy for new staff members to grasp. This helps to prevent errors and minimizes checkout delays. Clover's software is also cloud-based, so you can access your sales data and business settings from any device with an internet connection.
5. Third-Party Integrations
Clover's POS system can integrate with various third-party tools that you already use such as QuickBooks, Mailchimp, and Shopify.
6. Modern Solutions
Clover's POS system provides stylish, modern hardware devices to enhance the look and feel of any business. These units also feature touchscreens, printers, scanners, cameras, and NFC readers. With continuous improvements, purchasing a new system ensures you get the latest functionalities and features.
Weighing the Pros and Cons of Used Clover POS System
Clover offers a customized, feature-rich POS solution for all kinds of businesses. But if you opt for a second-hand POS system, you'll miss out on most of the benefits. Worse yet, since used Clover POS systems cannot be reprogrammed or upgraded, you may encounter compatibility issues and limited functionality.
At PaymentCloud, we know that the right POS system can make or break your business. Whether it's a Clover system or another POS solution, we're committed to finding the perfect fit for your budget, operational needs, and contract requirements. (You don't need to be locked into a long-term contract!) Regardless of your business, we've got a retail solution for you with transparent pricing and an easy application process.
---
---
FAQ: Insights Into Used Clover POS Systems
Can I buy a used Clover POS system, and is it advisable?
While it is possible to buy a used Clover POS system, you need to carefully consider its condition, model, and compatibility. Since the unit cannot be reprogrammed, it is likely that your use of a second-hand system will be very limited.
Additionally, you may be locked into an unwanted contract. Be alert to potential limitations, legal implications, and scams.
What red flags should I look out for to identify Clover scams?
Low prices, suspicious seller profiles, lack of authentication options, and incomplete product descriptions are all warning signs. Always verify the seller's reputation and look for customer reviews.
Where and how can I search for a Clover machine for sale?
You can find used Clover POS systems fairly easily through online marketplaces like eBay and Amazon, as well as classified ads and authorized dealers. Prior to making a purchase, verify the authenticity of the seller and assess the condition and compatibility of the machine.
Can I use Clover without a merchant account?
You must have a merchant account to use a Clover POS system. Merchant accounts enable you to accept electronic payments from customers.