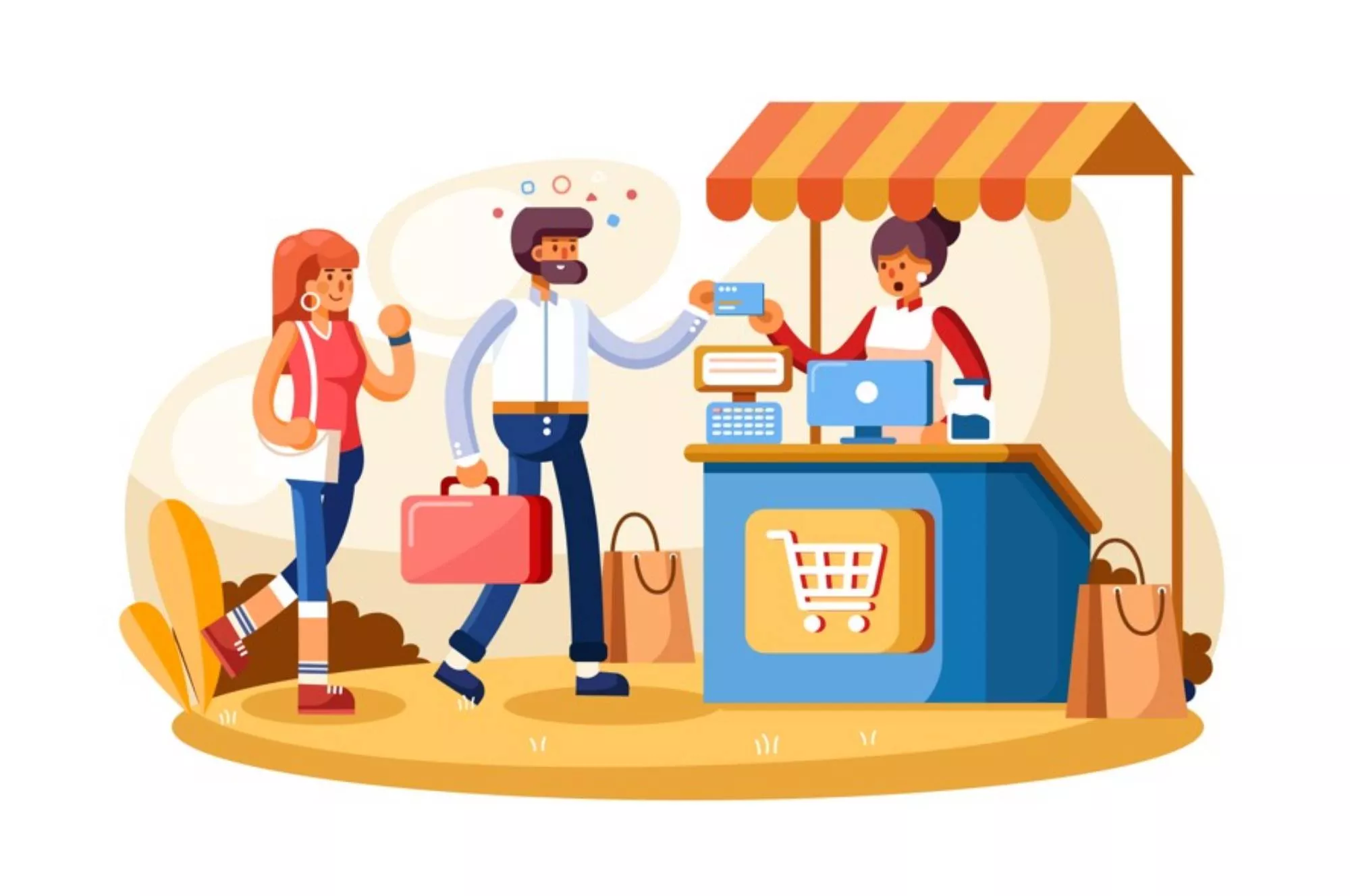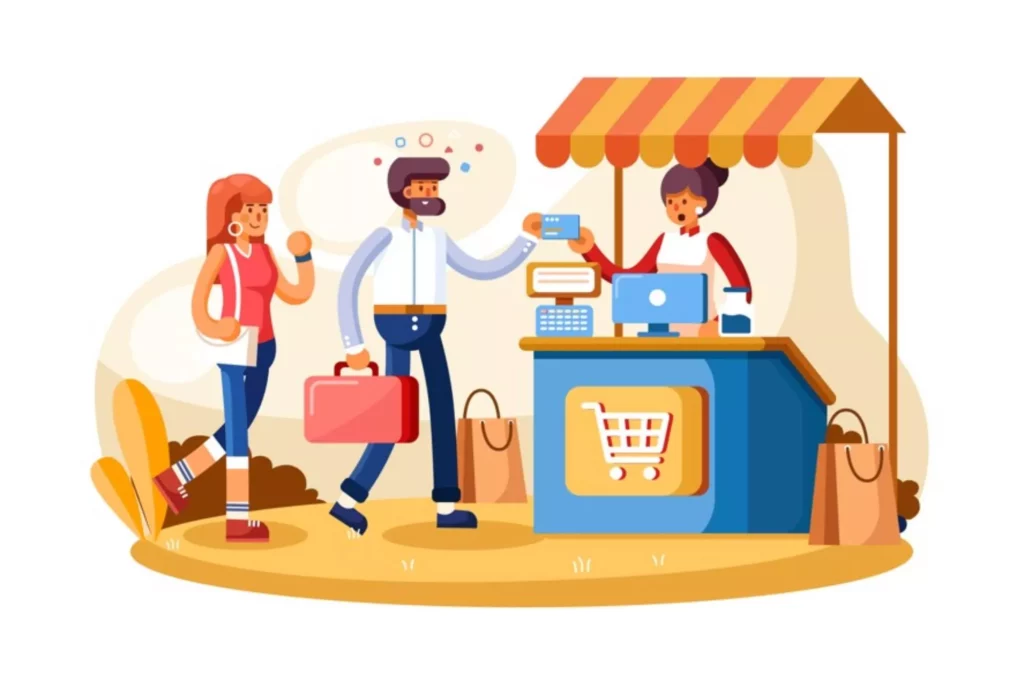 It's 2022. If you want your business to thrive in today's market, accepting payments is essential. Fortunately, there are now many point of sale (POS) systems that you can utilize to accept card payments, record transactions, and perform numerous other business tasks in order to streamline your operations. The previous decade saw substantial growth in the point of sale market. As a result, the competitiveness of this booming industry produced innovative software platforms incorporating a range of features, including customer relationship management (CRM) systems, reporting tools, live data, loyalty programs, email marketing platforms, and much, much more.
What is a POS System?
A point of sale system contains both hardware and software that work in tandem to process POS transactions and perform many functions beyond the capabilities of outdated cash registers. POS systems are typically comprised of three elements: software, hardware, and payments. These components work in unison to not only capture sales, but also make the process more time-efficient.
Software
As the brains behind point of sale systems, the software enables you to retrieve information about products, sales, inventory, and much more. This software is highly customizable and often compatible with third-party software as well, which empowers you to tailor-fit your POS system to meet the exact needs of your business operations.
Hardware
If the software is the brains, the hardware is the brawn of POS systems. The hardware is the device with which you accept payments from your customers. This may come in the form of stationary terminals, mobile card readers, barcode readers, receipt printers, etc. When selecting your business's hardware, a vital consideration is how your target demographic prefers to make payments. Ideally, your business's hardware should serve your target demographic's preferences.
Payments
Your POS system connects to your merchant account and payment processor. When your customer makes a payment, your POS system captures the data associated with the payment and communicates said data to your processor, which then performs the back-end tasks to transfer your customer's funds to your merchant account.
The 10 Best POS Systems for Small Business
With so many point of sale systems to choose from, it can be difficult to determine which is best for your business. But have no fear, PaymentCloud is here! To help you make one of the most impactful decisions you'll make as a business owner, we've reviewed the top ten POS systems available in the United States. You'll find each system's most notable features and pricing detailed below. We also outline the key factors to consider when browsing for your business's new POS platform.
After reading our comprehensive guide, you'll be armed with the information you need to find the perfect POS system for your business's specific needs.
1. Clover: Best for Ease of Use
In terms of small business point of sale solutions, Clover's POS system is our top pick for a variety of reasons. It's accessible, easy to use, and provides features useful to a broad range of industries and business models.
There are five industry-specific POS systems available from Clover: Full-Service Dining, Quick-Service Dining, Retail Stores, Personal Services, Professional Services, and Home & Field Services. Each industry-specific system comes packed with tools. For example, the Personal Services system allows you to book appointments and store customer credit card data. Additionally, numerous hardware options are available to Clover users, from portable card readers to stationary terminals.
Clover's Most
Notable Features
Six industry-specific POS systems
Affordable, in-house payment processing
Easy-to-use platform
Advanced reporting and analytics
Several available high-grade hardware options
Pricing
Pricing at Clover is very transparent, with the company offering various processing fee structures and monthly rate options. Generally, card-present transactions incur a processing fee of 2.3 percent + $0.10. Meanwhile, monthly rates go up to $89.85.
For hardware, prices vary significantly depending on the item you're purchasing. While some hardware is free with the purchase of a POS plan, more advanced hardware can fetch up to $1,649. When compared to Square, the next POS system on our list, the hardware is quite expensive, but it is some of the most advanced and modern-looking hardware available in today's market.
2. Square: Best for Small Businesses
Despite being in the industry for only a little over a decade, Square has already made a name for itself. While Square was founded in 2009, it didn't begin offering its services to clients until 2010. Its most notable product is its magstripe reader that plugs into smartphone auxiliary outputs. This device revolutionized how many small businesses accept payments. While this popular magstripe reader is still available, Square now also offers a range of other features that are comparable to those offered by SumUp. (While it was not included on this list, SumUp is another excellent point of sale system available on the market today.)
Like Clover, Square offers POS platforms for various niches, including the retail and hospitality industries. Additionally, there are also various other tools available from Square, including appointment booking and loyalty programs.
Note: As a payment service provider, Square does not service high-risk merchants. If your business is considered high risk and you begin processing payments with them, Square may deactivate your account.
Square's Most
Notable Features
Affordable processing rates
Integrates with your iPhone, iPad, and other compatible devices
Excellent in-house hardware options, including their infamous magstripe reader
Industry-specific POS systems
Mobile features for on-the-go businesses
Compatible with a host of third-party apps
In-house tools that include appointment booking, text marketing, loyalty programs, and more
Pricing
Here's the really good news: You can access many of the platform's features for free! To accept payments and utilize its basic point of sale software, you don't have to pay any monthly rate. Though, you do still have to pay credit card processing fees.
Its more advanced POS systems aren't free to use, but pricing at Square is extremely transparent. More cost-effective when compared to Stripe, the standard processing rate is 2.6 percent + $0.10 for card-present transactions. It's also worth noting that Square doesn't charge an additional fee for processing international credit cards. Meanwhile, PayPal (one of Square's most popular competitors) tacks on a fee of 1.5 percent for processing international cards.
Lastly, if you operate a business with significant revenue, Square may negotiate custom pricing.
3. Vend: Best for Multi-Store Operations
Vend is a retail-specific point of sale system that's excellent for managing multiple stores and online platforms. With Vend, you can manage inventory across multiple locations and develop customer profiles. Users can also transfer inventory between locations, making it easy to manage your business's entire stock from a backend portal.
You can use Vend on a Mac, iPad, or PC. The platform continuously syncs with a cloud system, allowing you to access the back-end reporting data from anywhere. Additionally, it's simple to connect your current online store to Vend's platform. It easily integrates with leading eCommerce software platforms, including Shopify and WooCommerce.
Pricing
For a single register at a single location, Vend offers three pricing plans: Lean, Standard, and Advanced. Lean starts at $69 per month, Standard at $119 per month, and Advanced at $199 per month. For additional registers at additional locations, your monthly rate will increase. However, you can access a free trial of Vend's POS system.
Vend's Most
Notable Features
Accessible via Mac, iPad, and PC
Manage your inventory across multiple locations and move stock between stores
Access your reporting anywhere via an online portal
Integrate with leading eCommerce platforms
Set employee permissions and roles
Track employee performance
4. Lightspeed: Best for Inventory Management
Lightspeed is a point of sale system offering exceptional inventory management tools. In fact, it's the platform that powers Nordstrom and other leading brands. Vend offers other retail tools, such as eCommerce stores, loyalty programs, and multi-location management.
At Lightspeed, you'll find advanced POS systems for three specific industries: Retail, Restaurants, and Golf Courses.
Pricing
As Lightspeed owns Vend, these companies offer the same pricing plans: Lean at $69 per month, Standard at $119 per month, and Advanced at $199 per month. However, for restaurants, there are three packages at different prices: Essentials at $39 per month, Plus at $119 per month, and Pro at $289 per month. Lightspeed doesn't publish pricing information for its golf-specific POS system. You must request a quote.
Lightspeed's Most
Notable Features
High-grade inventory management tools
Loyalty programs for your customers
In-house eCommerce platform
Features to manage multiple locations, suppliers, and stock
In-house SEO tools
Industry-specific systems for retail stores, restaurants, and golf businesses
5. Revel: Best for Fast Casual Food Service Businesses
Revel is a point of sale system specifically catering to five industries: Quick Service, Restaurant, Retail, Pizza, and Coffee Shops. The Revel platform is packed with various premium features, including inventory management, restaurant management, stock management, and custom payment features.
One tool that makes Revel excellent for quick service and fast-casual food businesses is its "Conversational Ordering" capabilities. This allows your staff members to input order customizations into the system in any order, simplifying the execution of complex order requests. By circumventing the typical sequential ordering process, you can decrease the amount of time a customer spends at the register.
Lastly, this platform also offers offline ordering, which means you can take orders even if your connection isn't working.
Pricing
Revel doesn't provide a breakdown of their pricing. While monthly pricing starts at $99, you have to contact Revel directly for a quote.
Revel's Most
Notable Features
Offline ordering
In-house payment processing at a flat rate
Inventory and stock management tools
Strong security features, including PCI compliance tools
Support for five industries: Quick Service, Restaurant, Retail, Pizza, and Coffee Shops
Conversational ordering tool that can speed up counter service
6. Shopify: Best for eCommerce
Having made its reputation by offering eCommerce solutions, Shopify has expanded into point of sale solutions. With a convenient POS system that integrates with your online store, the company aims to be a full-service solution for its clients. The Shopify platform enables you to create staff and customer profiles, manage inventory, set staff permissions, view reports on sales, and, of course, process transactions.
The true strength of this eCommerce giant's POS system is in its online store capabilities. Shopify allows you to integrate your brick-and-mortar store with its powerful online store tools. It's never been easier to build a sleek online store synced with a brick-and-mortar location.
Pricing
You can access Shopify Lite for free with all Shopify plans. There are three tiers of Shopify plans: Basic at $29 per month, Shopify at $79 per month, and Advanced at $299 per month. To access its more advanced POS, you can upgrade to Shopify Pro for $89 per month in addition to the cost of your base plan. Finally, to utilize Shopify Payments, the company's in-house payment processing service, your transactions will incur a fee of 2.4 percent.
Shopify's Most
Notable Features
Easy-to-use POS platform
Compatible with mobile devices and tablets, but you can also purchase hardware from Shopify
Connects with one of the most powerful eCommerce platforms on the planet
Manage online and in-store inventory on a single platform
In-house payment processing
Integrate with a range of third-party software
7. QuickBooks Point of Sale: Best for Accounting
QuickBooks is one of the world's most popular accounting software solutions. While QuickBooks integrates with a range of POS systems, the company now offers its own point of sale system. Depending on the plan you choose, you can access premium features such as managing inventory, advanced reporting, multi-store management tools, rewards programs, payroll management, and—obviously!—accounting integration tools.
Pricing
QuickBooks has a different pricing structure than most of the other companies on our list. Instead of charging you on a monthly basis, QuickBooks charges a one-time fee. The Basic plan is $960, Pro is $1360, and Multi-Store is $1520.
QuickBook's Most
Notable Features
Integrate seamlessly with the QuickBooks accounting software
Payroll management tools
Transfer inventory between multiple stores
Advanced backend reporting
Build loyalty programs and gift card offerings
8. TouchBistro: Best for Restaurants & Bars
Because restaurant owners face unique challenges, TouchBistro provides tools that help navigate serving guests at restaurants and bars. With TouchBistro's restaurant-specific tools, it's easy to manage staff, build menus, offer seasonal items, and input orders right from your customer's table. Other companies on this list have restaurant-specific tools, but it's hard to overlook TouchBistro's firm commitment to serving the industry.
Pricing
TouchBistro offers custom quotes based on your business needs, but their prices start at $69 per month.
TouchBistro's Most
Notable Features
Advanced staff management tools
A floor plan tool to better manage your restaurant's space
Build and adjust custom menus quickly
Integrate with a range of third-party platforms
Benefit from tableside ordering speeding up your table turnover
9. Toast: Best for Small Restaurants
Toast is a restaurant-specific point of sale system with a host of valuable tools. Offering a free starter package for restaurants that only need one or two terminals, this is an excellent POS system for smaller restaurants just starting their business journey. With Toast, you can monitor inventory, issue gift cards, and create loyalty programs.
The only downside is that you have to purchase Toast's in-house hardware to use its POS system. Toast's hardware is not compatible with other devices.
Pricing
As mentioned above, you can get a starter plan for free. This allows you to operate one or two terminals at no cost. If you want premium features and/or more terminals, Toast charges $165 per month for its Essentials plan.
Toast's Most
Notable Features
Restaurant-specific tools, such as tabs, order changing tools, and food delivery
Handheld ordering hardware allows you to input tableside orders
In-house marketing features to help you grow your small business
In-house payroll solutions
10. Harbortouch: Best for Retail Stores & Salon's
If you're seeking a point of sale system for a retail store or salon, Harbortouch is hard to beat. Harbortouch makes it easy to run a store with its high-grade inventory management tools and custom gift card features. The company understands the specific needs of retail business owners and works hard to develop new features as needed.
Pricing
Harbortouch doesn't provide a breakdown of their pricing. You have to contact Harbortouch directly for a quote.
Harbortouch's Most
Notable Features
Advanced tools for managing inventory, multiple locations, and supply orders
Custom promotional offers and customer loyalties
Advanced reporting and analytics
How to Choose the Best POS System for Your Business
When you choose a point of sale system that meets your business's specific needs, you can circumvent numerous costly, time-consuming issues directly related to your operations. To help our readers find the absolute best platform for their particular business, below are the most important factors to consider when searching for a new POS system. And if you're still not sure how to decide which POS is best for your business, consider reaching out to a merchant service provider to help you make an informed decision.
Decide on how much hardware you need
First things first, decide how much hardware your business needs in order to utilize its point of sale system. While some platforms require you to purchase in-house devices and accessories, others allow you to make use of compatible smartphones or tablets.
If you already use tablets, smartphones, and other devices in your business operations, consider a POS platform compatible with your business's current hardware. Not only does this help you reduce your upfront investment, but it can also improve your onboarding experience, as you already have experience using your existing hardware. That said, you will likely need to buy a few hardware items, such as stands, printers, credit card readers, and other payment terminals.
Consider your industry and business type
Next, consider the industry you operate within. This is critical if you want your POS system to improve your business operations for you, your staff, and your customers. For example, if you own a restaurant that provides guests with table service, consider POS systems offering features tailormade to address the various difficulties associated with table service. Restaurant-specific POS systems often include tools to create tabs, split checks, monitor courses, and update and/or customize order tickets.
With so many point of sale platforms offering industry-specific features, it's important to search for a platform with features you can utilize in your business operations.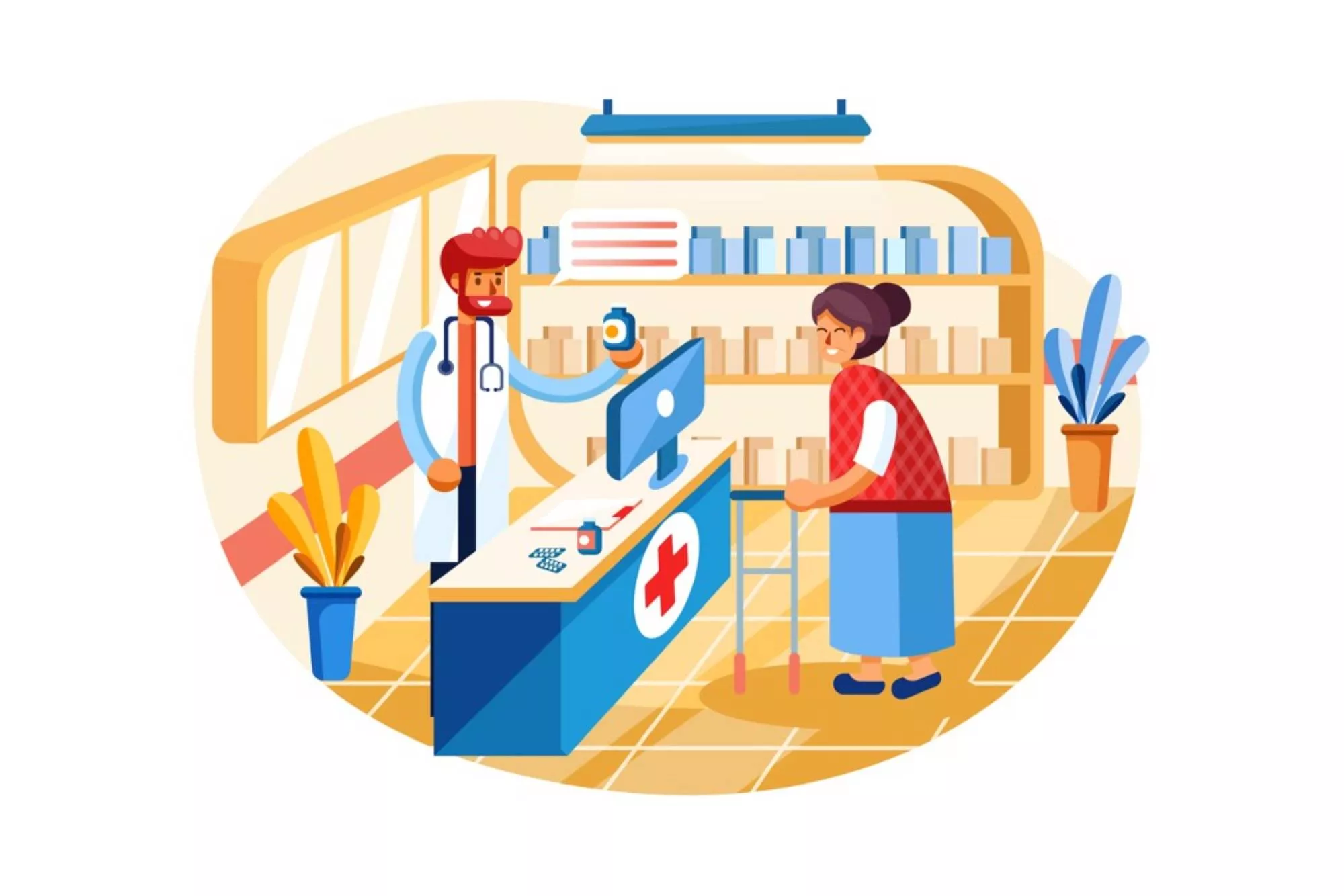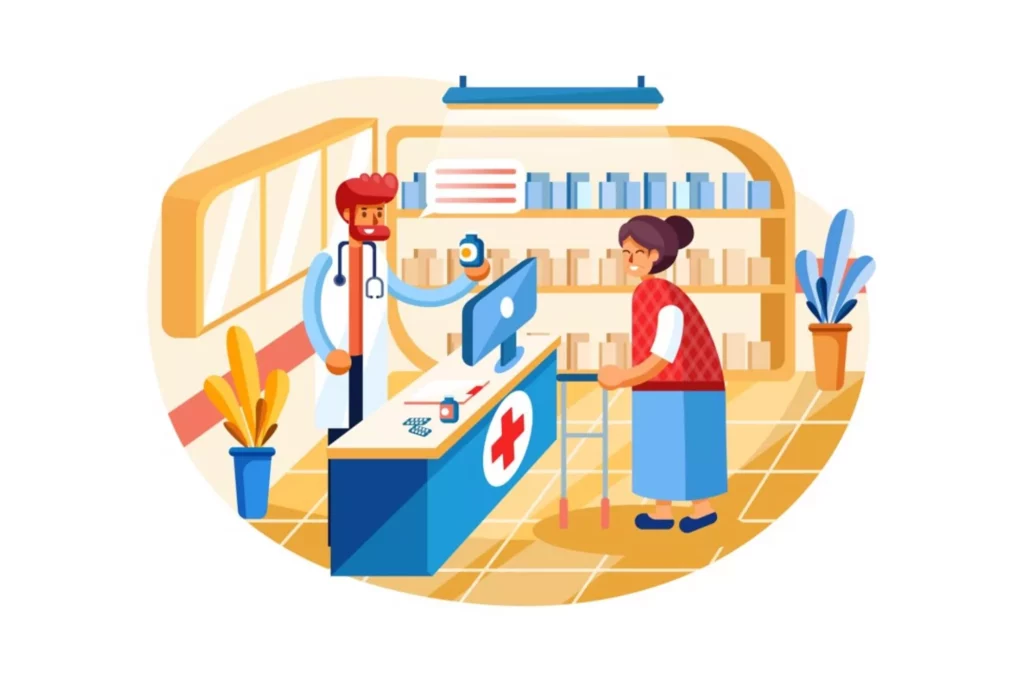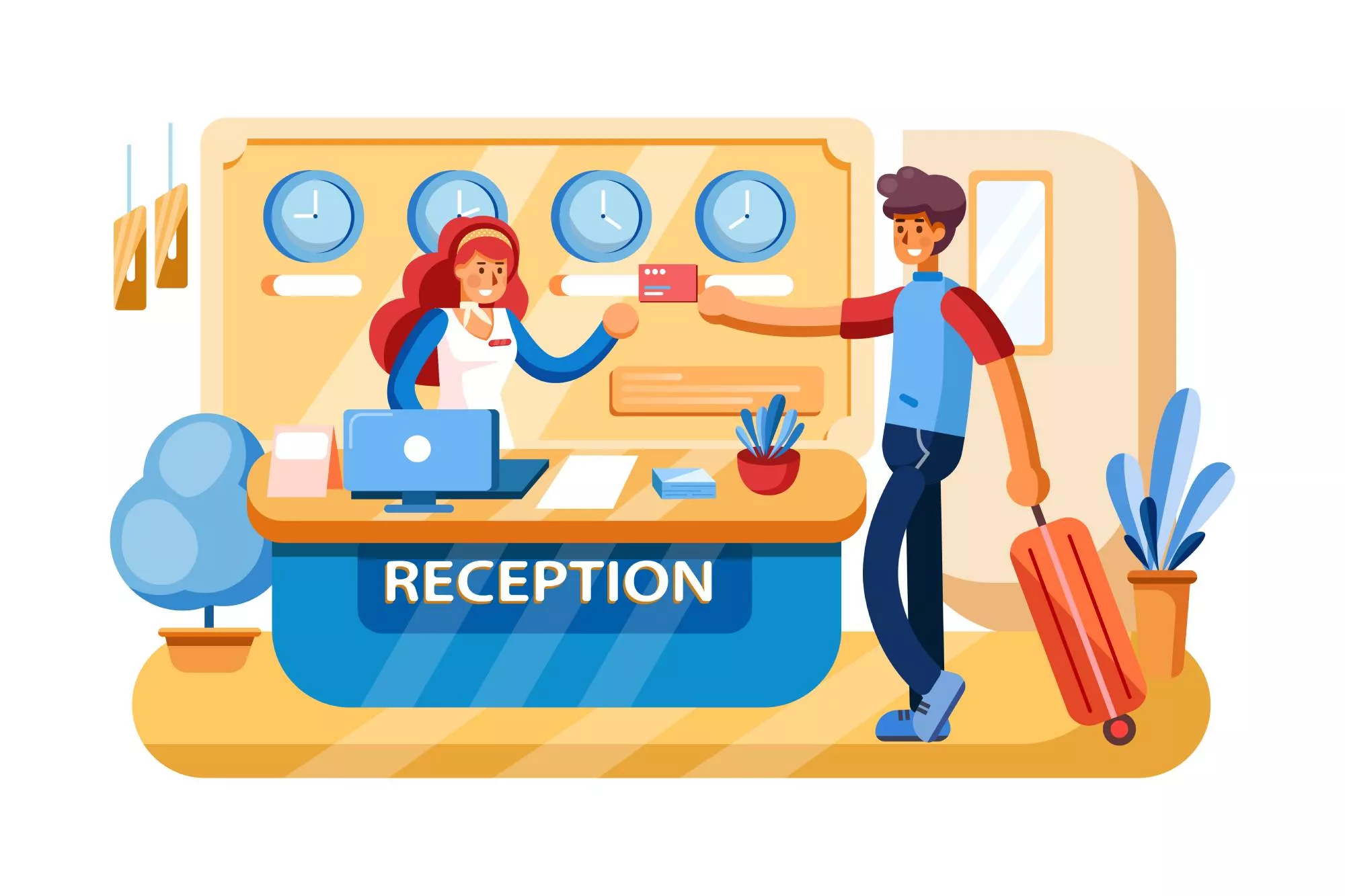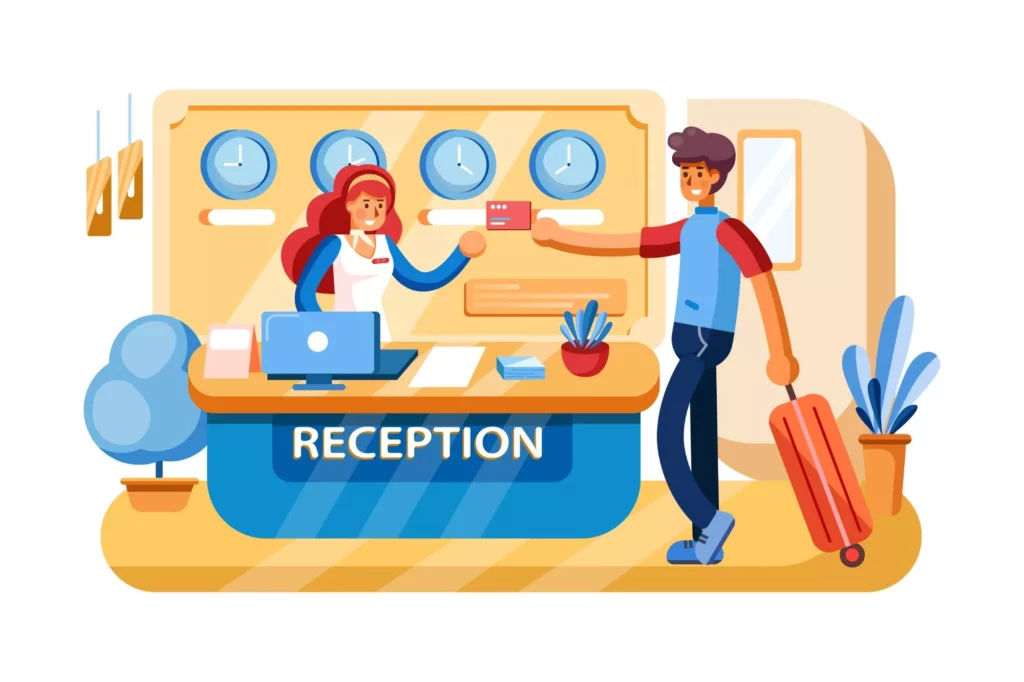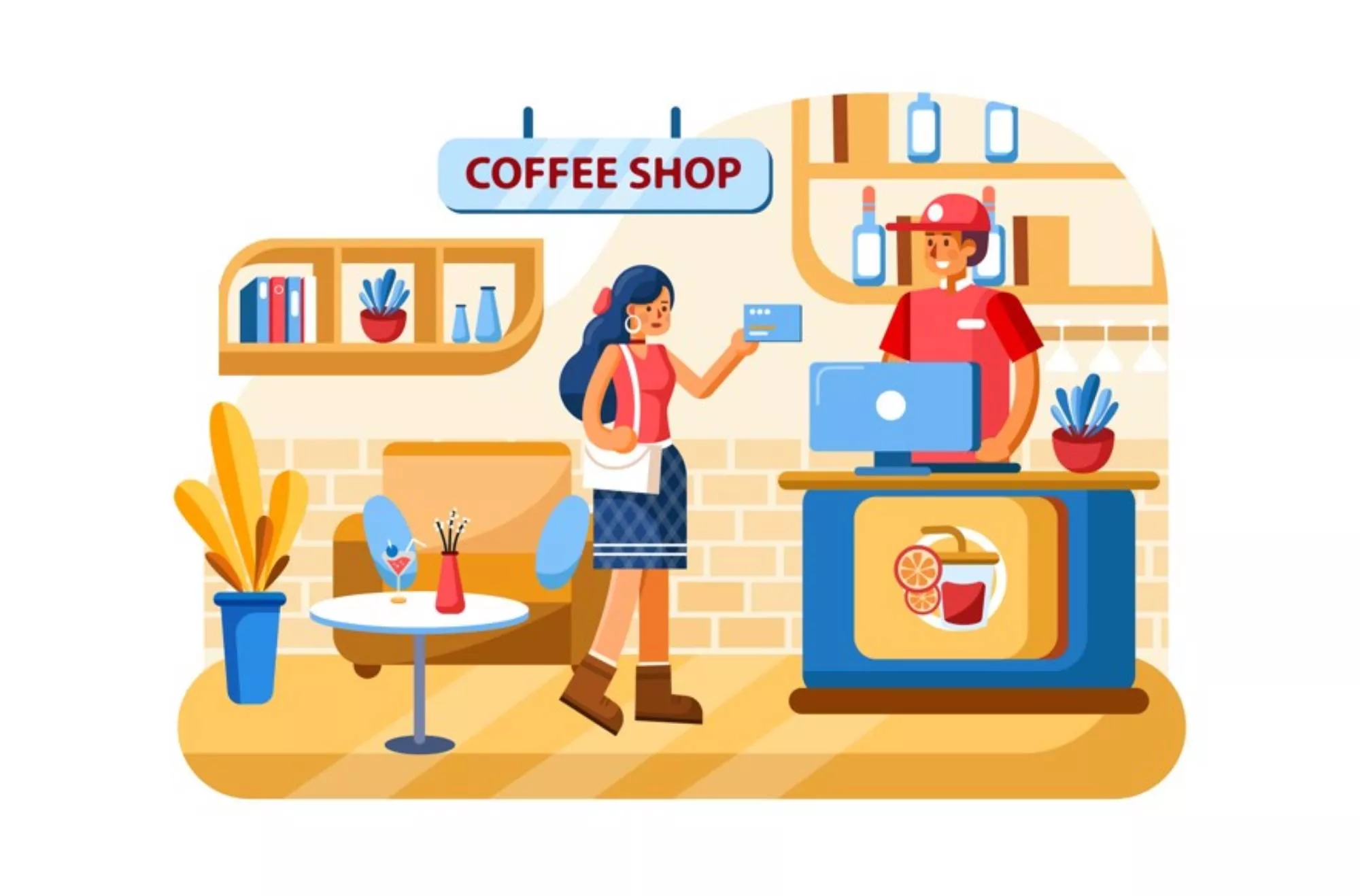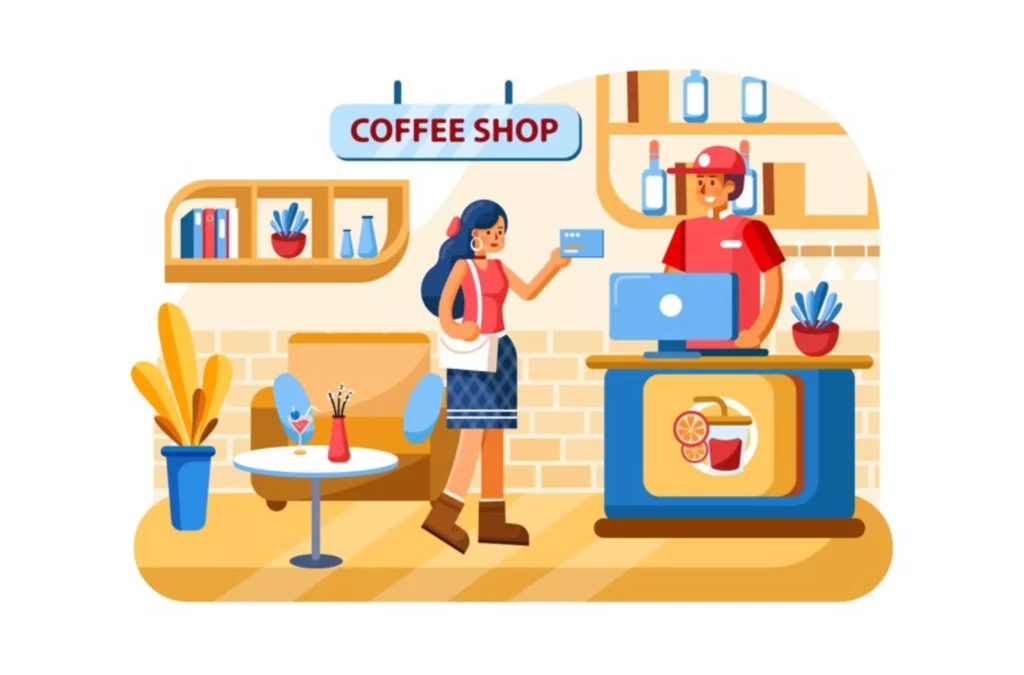 Set a budget
It's time to set a budget. You must make sure that your POS system doesn't cost more than you can afford. Fortunately, as the POS landscape grows increasingly competitive, there are plenty of excellent deals available. There's no need to choose an expensive platform, especially if you can't afford the expense.
Determine which features you need
Lastly, decide which features your business needs to succeed. Due to the recent advancements made in the POS industry, numerous features are included with even the most basic plans from point of sale platforms. That said, some companies include too many features, which makes these platforms difficult to navigate.
If a POS system includes several features you don't use, you might be overpaying for your subscription. This is especially true if your POS platform offers multiple subscription tiers. Make sure to assess which subscription level has the package of features that you actually need.
If you feel overwhelmed by the number of available features in today's point of sale market, below explores the eight most important features worth considering when choosing a POS system:
1. Mobile POS capabilities
Mobile POS capabilities allow you to take your business on the go. This is an excellent feature for mobile businesses, such as pop-up stalls, food trucks, and any field services.
While this feature is useful for small, mobile businesses, it can also be of use to restaurants and retail stores. With a mobile POS device, restaurant staff can provide faster service, resulting in happier guests, faster table turnover, and potentially higher profit margins. Likewise, staff members on the store floor of a retail business can check stock, accept payments, and process refunds on the spot.
2. eCommerce support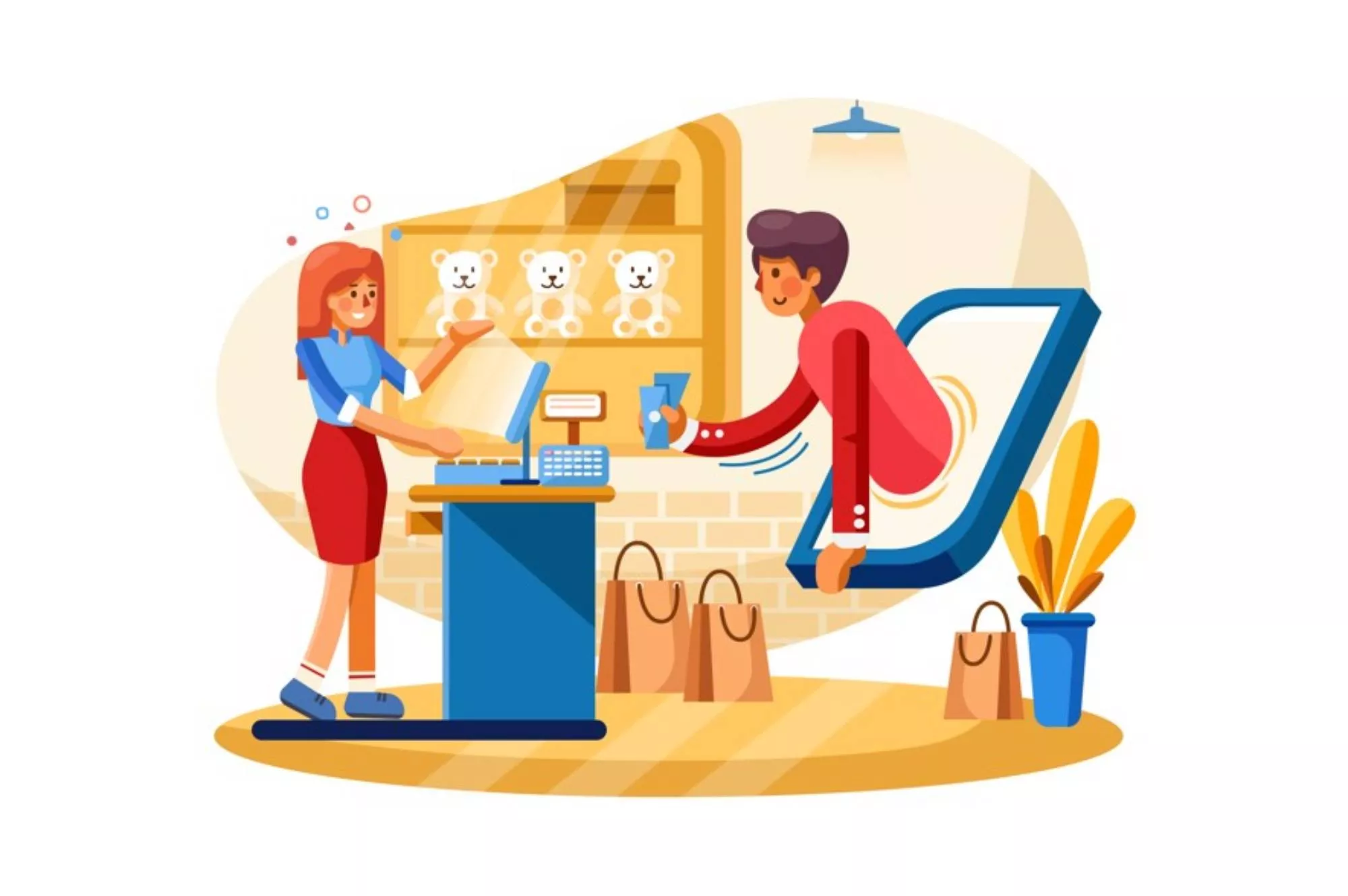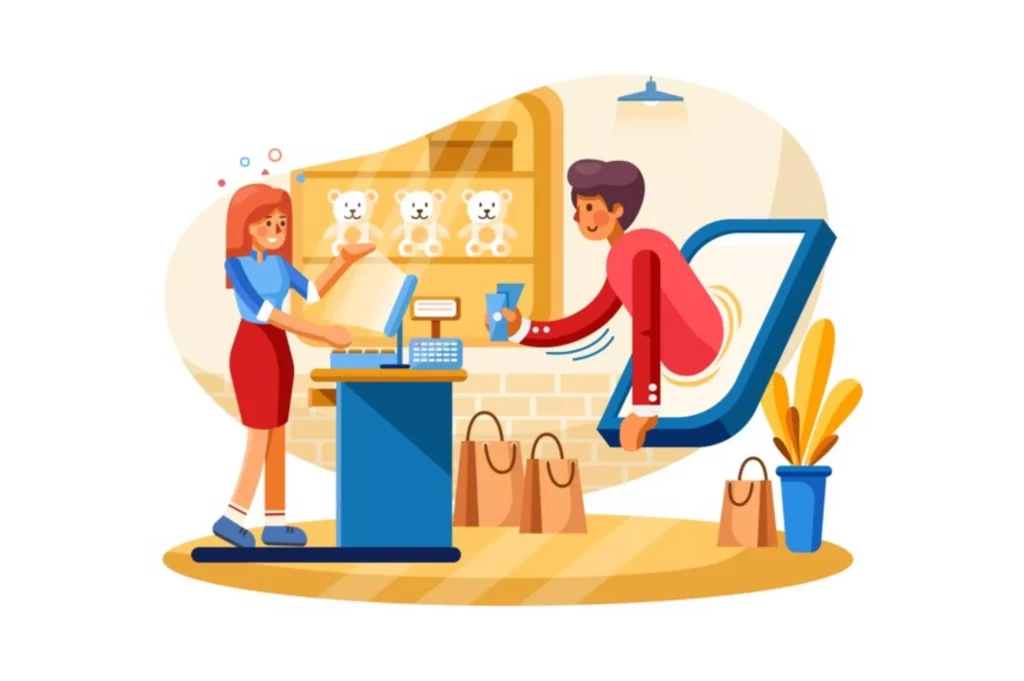 If you want to run a successful online store in addition to your brick-and-mortar store, you need eCommerce support. Running an online store and physical storefront can be extremely difficult if they're not managed on the same platform. For example, if you make a sale in-store and your online inventory does not automatically update to reflect this sale, you may end up selling a product twice.
Fortunately, many of the leading POS platforms have built-in eCommerce capabilities. If you choose a POS platform without a built-in eCommerce feature, make sure to confirm that it can integrate with outside eCommerce platforms.
3. Inventory management
If you run a retail store, you probably want to avoid selling out of your most popular items. So, tracking inventory is essential, but manual inventory management can be difficult, time-consuming, and prone to human error. Fortunately, many leading POS platforms have automated inventory tracking that notifies you when you're running low on stock.
While inventory management isn't of the same importance across all business types and industries, it can be useful. Using the restaurant industry as an example, some POS systems feature ingredient and alcohol tracking.
4. CRM support
If you want to build long-term relationships with your most loyal customers, you need a customer relationship management (CRM) tool. This tool can track customer activity, offer rewards, and provide a range of other benefits. For example, a CRM tool can track purchases via an assigned customer ID. Since their purchase history is on record, customers can make returns without a receipt.
You can also use a CRM system to build a loyalty program in which your customers can earn points for every dollar they spend. After your customer obtains a certain number of points, you can offer them a reward. However, loyalty program tools occasionally incur additional costs. If you want to implement a POS-managed loyalty program but affordability is one of your chief concerns, be sure to inquire whether this tool is subject to additional costs.
5. Integration compatibility
While many point of sale companies offer in-house features, there is also an entire ecosystem of businesses devoted to offering external features that integrate with POS systems. Such integrations enable you to incorporate innovative third-party software with your POS system.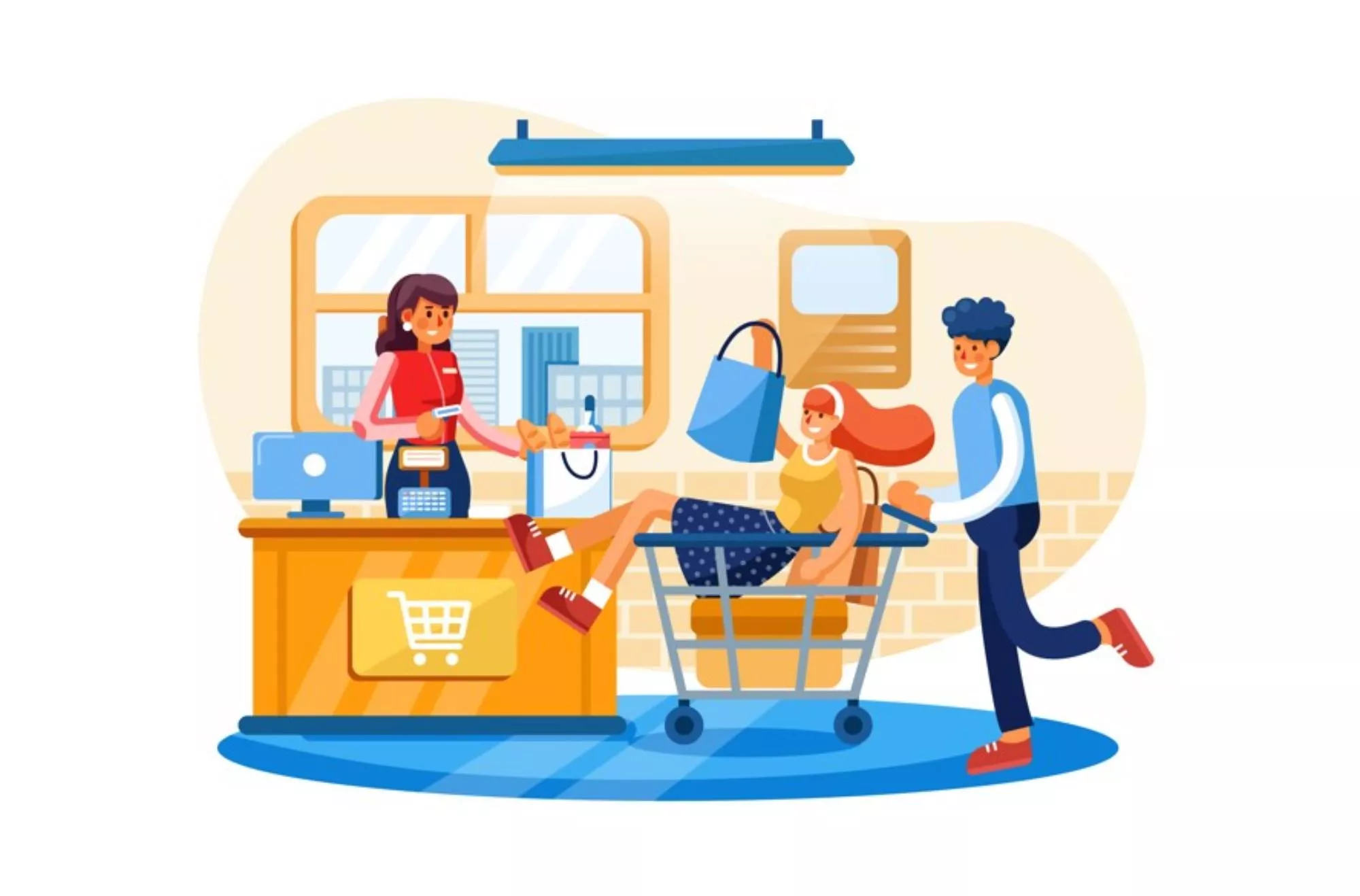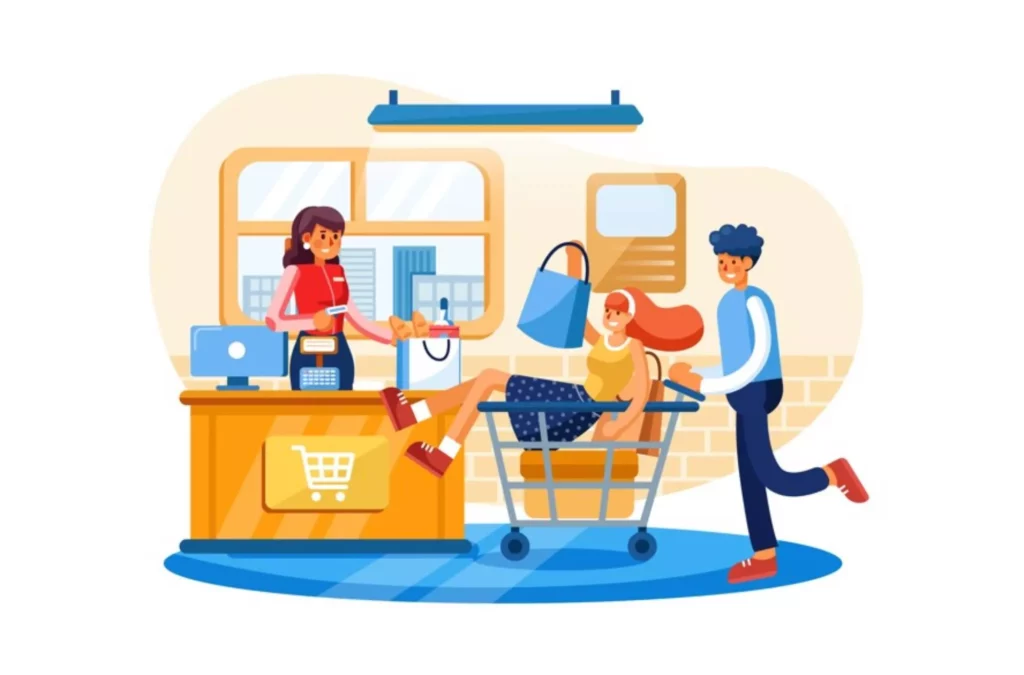 For example, QuickBooks, the popular accounting software program previously mentioned, integrates with many leading POS systems. This integration automatically sends data to QuickBooks, which may streamline the tedious task of bookkeeping. There are other available integrations that can help you build online stores, accept payments, create loyalty programs, execute email marketing campaigns, and analyze sales data.
Below is a list of third-party companies that offer the most useful integrations compatible with leading POS systems:
QuickBooks
Xero
Shopify
WooCommerce
Wix
GoDaddy
Linktree
Mailchimp
If you already utilize third-party software, it's worth confirming whether your potential new POS system is compatible with your favorite third-party software.
6. Reporting
In order to have a finger on the pulse of your business, you need access to detailed reports. A reporting feature produces just that. Typically, this feature produces reports detailing data regarding sales, revenue, returns, and other pertinent information.
A primary benefit of today's point of sale systems is that you can have instant access to the data listed above. Previously, cash registers would manually print reports after business hours. While many business owners were accustomed to this system, there are now many better options.
Additionally, many of today's POS systems allow you to access the backend of your sales data from anywhere. Even if you're not physically at your business, you can log into a portal to review live data and reports.
7. Customer support
Even with the most reliable point of sale system on the market, you're bound to run into some trouble. Whether it's a technical glitch preventing you from accepting payments or a feature you can't seem to locate, there will likely come a time when you need to speak to your system's support team. That said, it's important to inquire about what type of support options are available. While online support systems like FAQ sections and chatbots can be useful, you should make sure it's easy to speak to a live person. Additionally, you may want to look on consumer watchdog sites to see if your potential POS platform has received consistent complaints about support.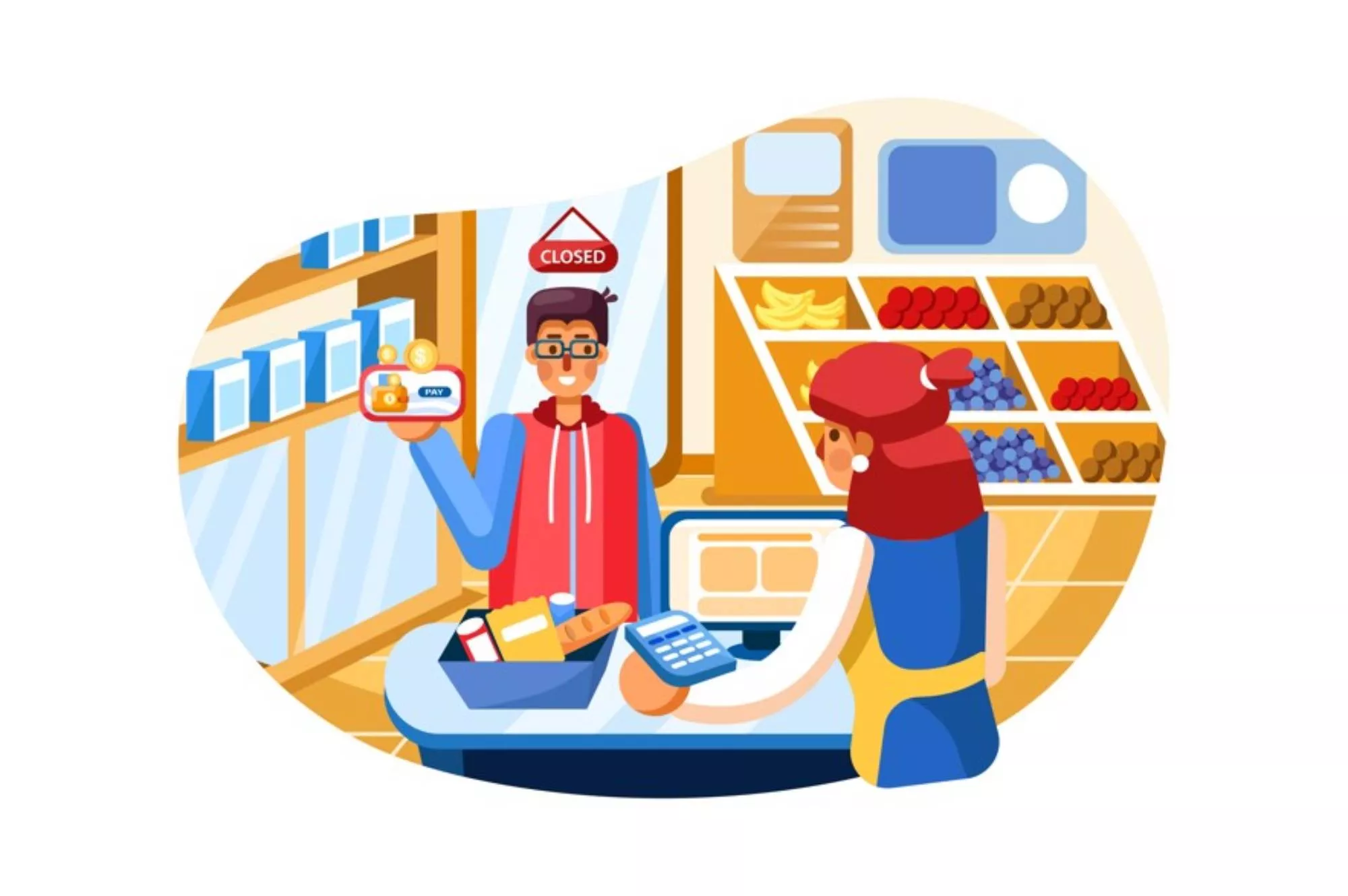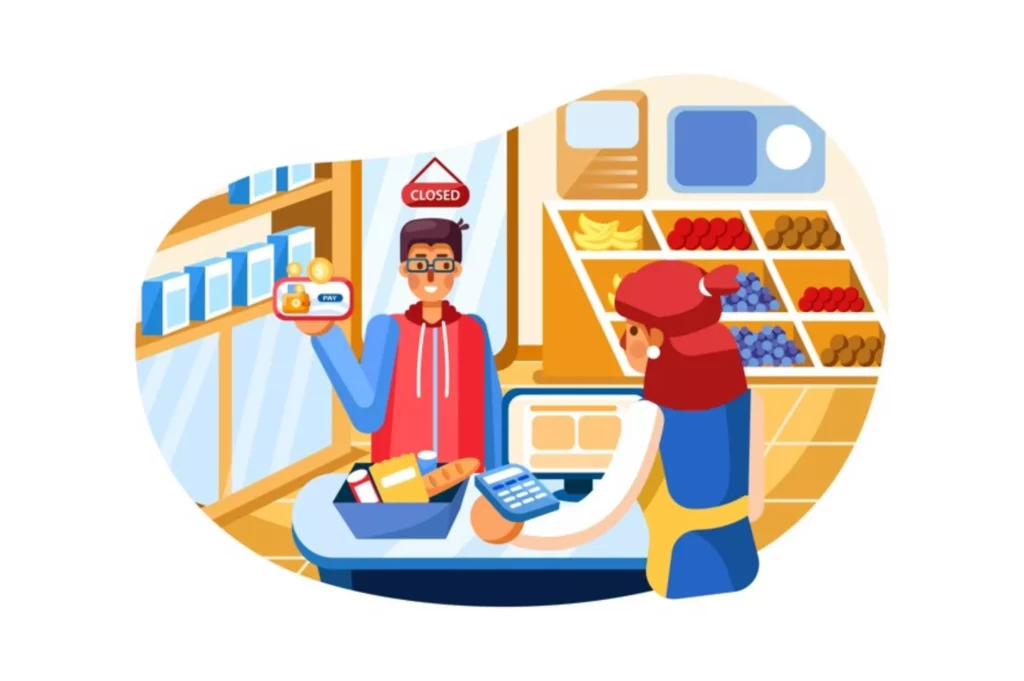 8. Ease of setup and use
Finally, remember that, above all else, a point of sale system is intended to make your life easier, not more difficult. That said, make sure that the POS system you choose is easy to set up and use. Not only will this make your job easier, but it will also help you quickly onboard your staff.
Most POS platforms provide free trials to potential clients. If available, you should take advantage of a free trial to test out the interface's ease of use without making any financial commitments.
Point-of-Sale Systems: Closing Thoughts
Choosing the correct point of sale system for your specific business needs often alleviates many of the most frustrating challenges associated with your industry or business model. But, as you read above, there are many companies to choose from and factors to consider. Even the most knowledgeable merchant can feel overwhelmed and underprepared at the prospect of making such an important business decision. Fortunately, you don't have to make that decision alone. As an experienced merchant services provider, we here at PaymentCloud can help you determine which of today's available POS systems would most benefit your business.
Top POS Systems FAQs
What features are common among POS systems?
While traditional POS systems allowed users to complete transactions and record sales, new POS systems come packed with features. Below are the features most commonly included with today's POS systems:
Payment terminals
eCommerce support
Mobile capabilities
Industry-specific tools
Third-party integrations
Customer relationship management
Staff profiles
Loyalty programs
Appointment booking platforms
Data reporting tools
Is there a POS system specifically for my type of business?
Probably! Many POS providers now offer industry-specific tools to clients. For example, if you own a restaurant, Square for Restaurants is a platform custom designed to address the needs associated with restaurant management. Beyond the restaurant industry, there are many excellent industry-specific POS platforms, one of which might just be perfect for your type of business.
What business types use POS systems?
Any type of business that accepts in-person payments can benefit from a POS system. Whether you own a doctor's office, clothing store, automobile repair shop, food truck, or any other type of enterprise, a POS system is useful.
How do you know when your business needs a POS system?
If you accept payments in person, your business needs a POS system. Without a POS platform, you cannot access sales reports, customer profiles, up-to-date inventory management, or the host of other benefits included with most of today's POS software options.
What are the various types of POS systems I need to consider?
The answer to this question depends on your individual needs. As mentioned above, it's always worth looking for POS systems that have industry-specific tools. By taking advantage of software built for your niche, you can automate tasks associated with your industry or business model that previously consumed much of your time as a business owner.
What is the difference between a POS and an mPOS?
The term mPOS stands for "mobile point of sale." An mPOS is a type of point of sale system that can operate on a mobile phone or standalone mobile hardware device. This is an excellent solution if you need to take payments on the go.
Meanwhile, the term POS stands for "point of sale" and is generally used to refer to your stand POS system. However, this phrase can also refer to an mPOS, as an mPOS is a subtype of POS systems.
What is point-of-sale software?
Point of sale (POS) software is simply a program that calculates sales and processes transactions. When a customer purchases an item from your business, your POS software determines the price via scanning or manual entry, calculates the change for applicable cash transactions, and records the transaction details.
Modern POS software also provides a wide range of other features, including CRM systems, integrations, real-time reporting, and so much more.
What payment methods do POS systems accept?
Most POS systems accept a wide range of payments, including cash, checks, debit cards, and credit cards. In some cases, you may have to partner with a third-party payment processor to accept credit card payments, though many POS systems do offer payment processing in-house now.
How many register terminals will I need at each location?
This is entirely dependent on your industry, business size, foot traffic, and other various factors. You should be able to judge how many register terminals you need based on the number of people that buy products at your store, but this process may require some trial and error.
Some businesses don't use register terminals at all. With mPOS systems allowing staff members to walk around the floor of a store or restaurant, some businesses have simply outgrown the need for a stationary register terminal.
Do any point of sale systems have text marketing?
Yes, many of the POS systems included in our above list have text marketing options available to their users, although you often have to pay extra to access this feature.
Additionally, many POS platforms also allow you to integrate with third-party marketing systems that offer text marketing. So, even if your POS system of choice doesn't offer text marketing, you might be able to implement it via integrations.
Which retail POS system is the most affordable?
Many of the POS platforms included in the list above offer free, but limited versions of their software. If you're willing to forgo additional features, a free POS system is obviously the most affordable POS system. To upgrade to premium features, you usually need to pay a monthly fee.
Is there a difference between a POS system and a payment processor?
Yes. A POS system provides the in-person calculations for the payment and records it for reporting. Meanwhile, the payment processor communicates with the customer's bank and the business's merchant account to transact the money as a backend solution.
Which credit card processors will work with POS systems?
Almost all credit card payment processors are willing to work with POS systems. Although, the POS system in question must be compatible for integration with the payment processor. However, some payment processors now offer their own POS systems. Likewise, some POS systems now offer in-house payment processing.
Does having a POS system make me PCI compliant?
Governing a range of elements related to the security of sensitive credit card data, PCI compliance is extremely complex. That said, partnering with a PCI-compliant POS system does not necessarily mean your business is completely PCI compliant.[1]BigCommerce. "PCI Compliance: A Guide to Meeting Today's Requirements". It's important to review the latest PCI compliance requirements to ensure your business meets the necessary standard before you begin accepting payments.