If you've ever used a credit card at a retail location, chances are you've encountered a POS system. Think of them as an upgrade to the traditional cash register. While there was a time when cash was the most common form of payment, technology advances and users demand more options, paving the way for alternative forms of payment to dominate the space. Today, 71% of payments are made using debit and credit cards. When non-cash payment forms first came out, they became popular fast. To meet this popularity, Point-of-Sale systems (POS systems) were created to facilitate both electronic and cash payments. Today, POS systems still dominate the payments space as a standard in credit card processing.
What is a POS System?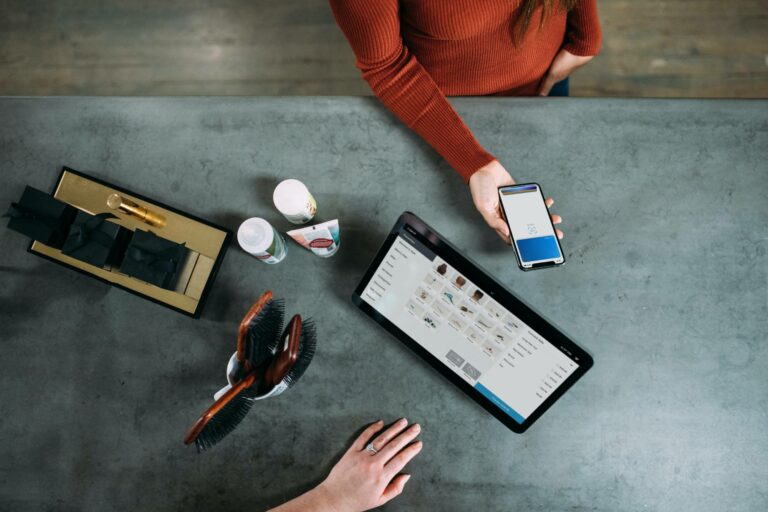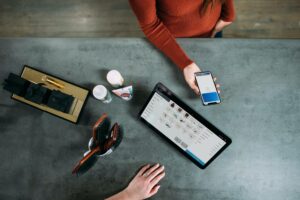 A Point-of-Sale system or POS system contains both hardware and software that work together to create a type of super-cash register. It performs many functions, which we will dive into shortly. But first, it is essential to learn about the various components of point-of-sale systems and how they work together for business owners and their customers.
The Different Components of Point-of-Sale Systems
A POS system has three main parts: software, hardware, and payments. These parts not only help business owners capture sales but also make the process more efficient and less time-consuming.
Software
This is the brains behind the operation as well as highly customizable. The software allows you to retrieve information about products, sales, inventory, and much more. POS systems come with software already installed, or link to other operating systems if you're looking for more functions.
Hardware
The hardware is what allows you to accept payments from the customer. This can come in the form of card scanners, barcode readers, receipt printers, etc. It will be important to perform a target market analysis to learn how your customers prefer to pay. This can be through mobile apps, credit cards, debit cards, e-wallets, etc. You want to meet your customer's expectations and make it easy and convenient for them to make their purchase.
Payments
The POS system connects to your merchant account, which is directly linked to your business bank account. After a sale goes through with electronic payments, the POS System can move the funds from the system to your business bank account.
How to Determine if a Retail POS System is Right for You
POS systems can help business owners make more informed decisions by leveraging data like inventory and sales. Additionally, they can produce reports that make trends and preferences clear. This can help you know what is selling and what is not. Compared to recording transactions manually in a ledger or other traditional formats, POS systems are much more accurate and secure.
But before you run out and buy one, it is important to learn more about them to decide which is best for your business.
What kind of business do you run?
It's important to pinpoint exactly what type of business you run before assessing potential needs. Are you a fully online, eCommerce business or do you work primarily through a brick-and-mortar store? Or both? Every type of business is unique and requires unique systems to best serve its customers.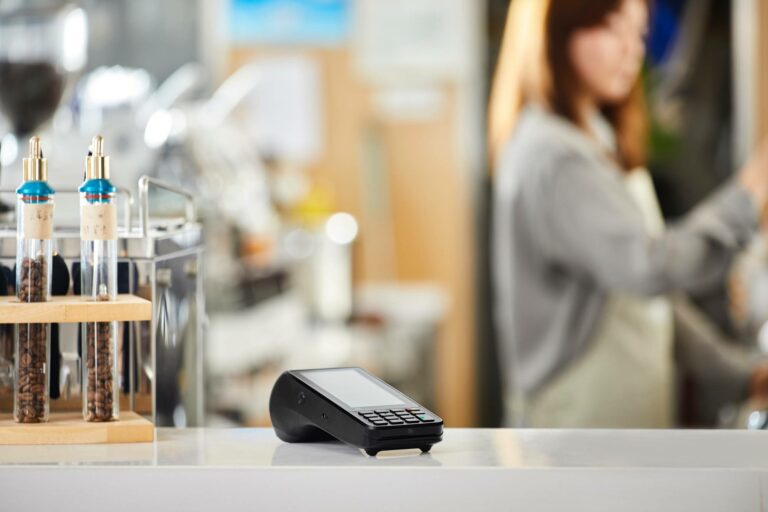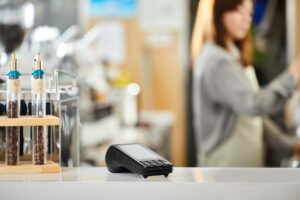 For example, a physical store location would benefit from a retail POS system. Noteworthy features may enable you to manage and track inventory, connect with your bar code scanner, and more.
If you are like most retail business owners, you want to offer your customers the best experience and use technology to help achieve that. These days, more than half of retailers are focusing on omnichannel capabilities as their top priority when choosing a POS. Retail owners are seeing the value these systems deliver and are making it a priority for their business.
If your business operates on the go or requires employees to collect payments outside of a store or office, you will need a mobile POS system. Similar to mobile terminals, these systems are equipped to offer more to the user. Home repair specialists, vendors, delivery services, and many other types of businesses that work off-site can benefit from this type of system.
As always, do your research when selecting your credit card machine. Speak to various providers to find one that understands your unique industry and can provide the best support for your business needs.
Determine what kind of payments your customers use
Do your customers prefer to pay using a digital/mobile wallet, cash, debit, credit card, etc.? A POS system records every transaction and all of its pertaining data and can help you discover trends over time as consumer demand shifts. If you are just starting out, make sure to research each of the most popular methods.
Examine the average POS system cost & fees
Point-of-sale systems are an investment for your business, and they incur monthly fees in exchange for the valuable services received. In terms of the actual system itself and services, costs typically include:
Hardware: Are you buying or renting your hardware? Do you require a bar code scanner, mobile card readers, credit card machine, receipt printer, or other equipment? These are one-time costs that give you the right tools at your disposal to conduct business.
Merchant services: As part of your merchant account, your merchant service provider will charge monthly fees to process transactions.
Fees: From PCI compliance fees to transaction fees per sale, and monthly fees, there are many smaller charges that are important to understand.
Additional costs: Will you require more than one user to have access to the POS system? Does your business have more than one store? Things like this will be useful to keep in mind when it comes to predicting cost.
Card processing fees: Credit and debit cards continue to lead the pack as consumers' favorite forms of making purchases in the USA. Because of this, understanding how credit card processing fees and debit card processing fees work is integral to calculating POS costs.
The Benefits of POS Systems
While these costs and fees may initially seem a bit daunting, there are a few key points that add tremendous value and make it worth the investment. Keep them in mind when settling on payment hardware for your business.
Data & efficiency: POS systems record data for transactions, inventory, and customers and houses them all in one place. This allows business owners to pull reports and make more data-informed decisions. Subsequently, this leads to greater success for the company.
Multi-location management: If two or more locations exist, POS systems can connect all the information and give an overall picture of inventory and sales. The ability to pull figures per store and in total is key. You can easily see how each location is performing. Please note, that there is often an additional cost for this type of service.
Increased sales: Without the ability to accept major cards, mobile apps, or e-wallets, you will miss a large number of sales. Consumers are savvier than ever and want the convenience of as many payment options as possible. By offering them multiple alternative methods of payment, the likelihood of making a sale dramatically increases.
Are You Ready for a POS System?
Ultimately, only you, the business owner, can decide which system will best help you reach your goals. Whether it's a retail POS system or a terminal, there are numerous options to consider. In addition, it will be important to take your time speaking with various providers to choose the right solution for you. Do your homework and make sure to compare fees, costs, the quality of hardware and software, customer service, and value delivered. Only then will you be able to make the most informed decision for your business–and customers!