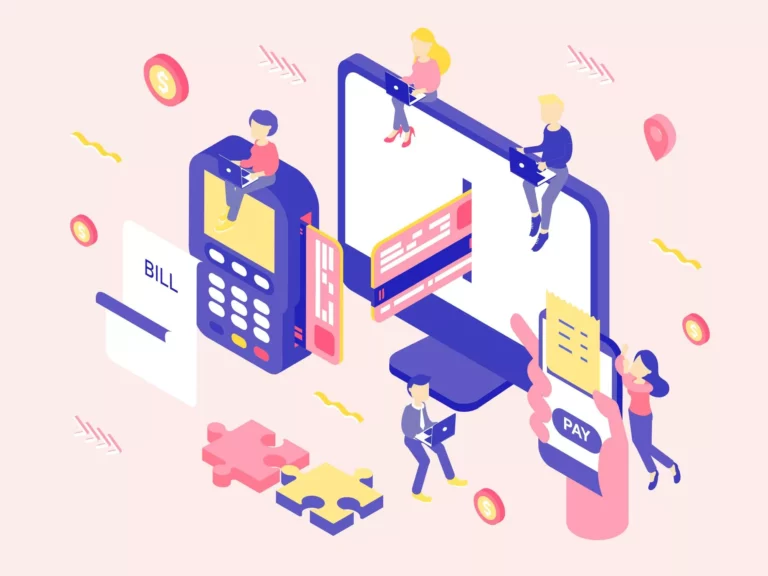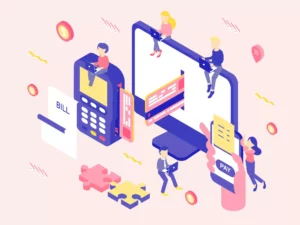 Every business has its own preference in terms of accepting payments—some prefer stationary, comprehensive point of sale (POS) systems, while others favor the flexibility of accepting payments on the go. In deciding between SumUp vs Square for your business operations, both excel at what they do. SumUp is a Europe-based mobile point of sale (mPOS) platform, whereas Square is a United States-based POS and mPOS platform. In this article, we thoroughly examine their similarities, differences, software and hardware offerings, and many other notable factors to help you decide which of these two platforms is the better option for your business operations.
SumUp vs Square: An Overview
| | | |
| --- | --- | --- |
| | SumUp | Square |
| Monthly fees | None | None – $69 |
| Hardware costs | $19 – $99 | Free – $799 |
| Transaction costs | 2.75% – 3.25% + $0.15 | 2.5% + $0.10 – 2.9% + $0.30 |
| Industry-specific software | Not industry-tied | Restaurant, appointments, and retail |
| Payment processing | N/A | Square-owned merchant account |
| Customer service | 9:00 am – 7:00 pm EST customer support via phone and email | 6:00 am – 6:00 pm PDT customer support via phone, email, and chat |
| Integrations | No | Yes |
| Contract | No lock-in | No lock-in |
Disclaimer: SumUp has different offers depending on your location. For example, there's hardware available to merchants across Europe that is not yet available to merchants in the United States. At the time of this article's publication, its business account feature and POS system are also unavailable in the US. This article only covers offerings and features available in the US.
What's the difference between Square and SumUp?
When comparing Square vs SumUp, there are a few major differences to consider. The first is that they are available in different locations. Square offers its products and services to everyone who lives in the United States, Canada, Australia, the United Kingdom, the Republic of Ireland, France, Spain, and Japan. SumUp, on the other hand, is available in the United States, Chile, Brazil, and most countries in Europe.
The second difference is their software and hardware offerings. As a platform, Square offers POS and mPOS systems. This means that it provides stationary hardware like the Station Solo and Station Duo, as well as portable hardware like their mobile card readers. In contrast, SumUp is solely an mPOS platform, only offering portable hardware.
The third and final major difference is their eCommerce tools. SumUp doesn't offer any additional tools to build an online store, while Square equips you with a free online store builder.
What are the similarities?
SumUp and Square both specialize in providing top-notch mPOS solutions that incur no monthly fees. While Square offers more comprehensive options at an additional cost, most SumUp devices work through its free mobile app.

Unlike many other POS solutions, SumUp and Square both offer a feature for invoicing. Both companies' invoice features work similarly in that they automate every step of the invoicing process. In addition to calculating every number necessary for inclusion on your invoices, SumUp and Square's invoicing features offer an assortment of invoice templates⁠ that can be customized with your business details, logo, and other branding options.
Lastly, SumUp and Square have comprehensive support centers that new users may find quite useful. Whatever your question is, it's always best to check the company's support center before giving them a call. Both SumUp and Square group their support centers by product and topic, making it as straightforward as possible for their clientele to find the answers they need.
Square vs SumUp Features & Benefits
The above provided an overview of both Square and SumUp that highlighted their similarities and differences, but we know merchants deciding between these two excellent companies may need more information about these companies' offerings. After all, choosing a POS system is one of the most impactful decisions a business owner can make! That said, below examines SumUp's and Square's available hardware and software, as well as the specific benefits of each company's offerings.
Hardware Comparison
Square offers four hardware options:
Square Register: The Register is the most powerful hardware of the bunch. It's an all-around POS with two displays: one for the merchant and one for the customers.
Square Terminal: The Terminal is a portable terminal with wireless network availability and the ability to accept payments made with customers' own devices. It offers many available features, including the option to print receipts.
Square Stand: The Stand is hardware that turns an iPad into a docked POS device quite similar to an actual register. It's compatible with an iPad (2021, 2020, and 2019), iPad Air (2019), and iPad Pro.
Square Readers: Square offers two types of card readers. One attaches to a phone or tablet to accept payments via swiping magstripe cards. The other is a single unit that accepts EMV chip cards and contactless payments.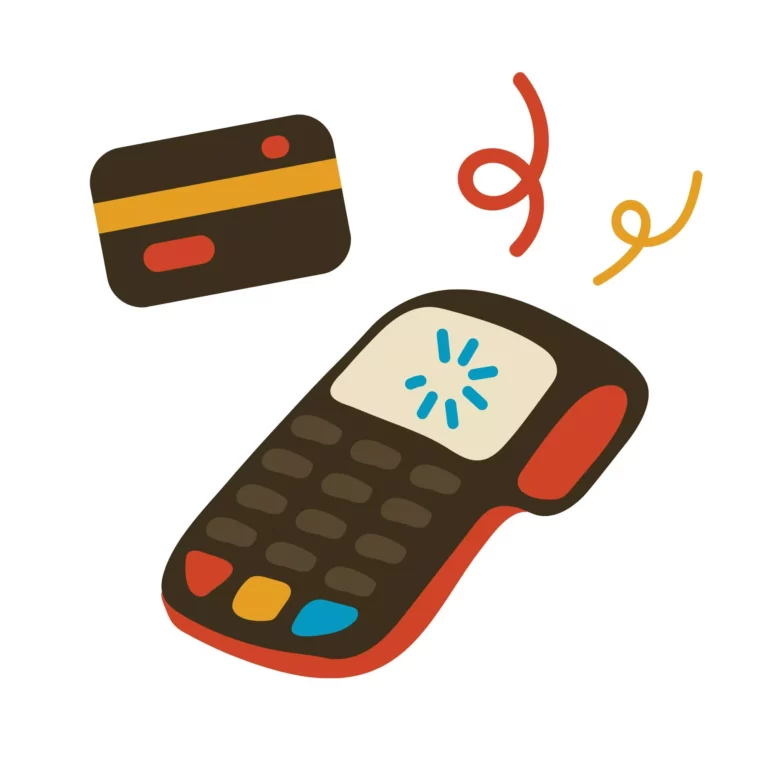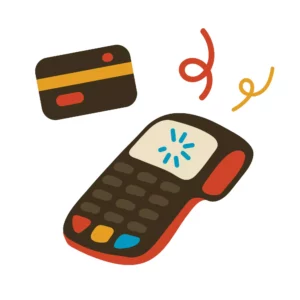 SumUp offers three hardware options:
SumUp Plus Card Reader: The most basic card reader SumUp offers, the Plus Card Reader works through the SumUp app on a phone or tablet. It accepts magstripe or EMV-chipped cards, Google & Apple Pay, and contactless payments.
SumUp Pro Card Reader: The Pro Card Reader works with a wireless or data connection. No additional devices are necessary. It comes with a SIM card, as well as unlimited mobile data and wifi connectivity.
SumUp Solo: SumUp's most comprehensive device, the Solo offers all of SumUp's available features. Additionally, it comes with a charging station, automatic updates, and smart tipping.
In conclusion, Square does have more hardware offerings in total. However, SumUp and Square actually offer the same number of mPOS device options. If you're most interested in an mPOS solution, Square and SumUp both offer various devices to fit your needs.
Software Comparison
Square's POS software plans include basic features, such as accepting credit card payments, team management software, and reporting and analytics. It has a main dashboard from which you can access all of these features.
Additionally, Square's software may include more available features depending on the plan you choose. Retailers may benefit from features like a view of multi-location stock, purchase order management, cost of goods sold (COGS) reporting, and barcode label printing. Restaurants may utilize features such as table, course, and menu management systems, cover reports, kitchen performance reports, delivery and takeout integrations, and automatic gratuity. For appointment-based businesses, Square offers digital assistants, automatic reminders, recurring appointments, session reservations, and staff and location management.
SumUp offers simple-to-use software that accepts credit card payments, sends digital receipts, compiles reporting and analytics, offers an employee management system, and creates payment links. Quite similar to Square's basic software, SumUp also has a main dashboard from which you can access these features. However, SumUp does not offer additional industry-specific extra features at an extra cost.
If your specific business operations would benefit from Square's industry-specific features, that may be your best option if the additional monthly cost is within your business's budget. Otherwise, Square and SumUp's basic software plans are quite similar and available at no monthly cost.
Benefits of Square
The main benefit offered by Square is the amount of versatility it offers merchants with its variety of hardware and software options. However, some of these options do come at an additional cost. Also, its processing fees are quite low. For example, in comparison to Stripe, Square offers lower card-present processing fees. Square also beats PayPal in that it doesn't tack on an additional fee for processing international cards, whereas PayPal charges 1.5 percent of the transaction. Depending on your particular business operations, these lower fees could generate a substantial amount of additional profit.
And yet another benefit is the speed with which you can train your employees to use its straightforward POS system. Finally, if you want to start an eCommerce site, you can do so for free with its online store builder.
Benefits of SumUp
The main benefit offered by SumUp is the affordability of its hardware. You can get a credit card reader for just $19, which is quite cost-effective in comparison to Square's $49 credit card reader. And if you're looking for mobile hardware that doesn't require an additional phone or tablet to be functional, the SumUp Pro Card Reader may be perfect for you. Other benefits include its extremely easy-to-use software, availability in almost all of Europe, and feature for creating remote payment links.
Square vs SumUp Costs, Pricing, Fees & Rates
| | | |
| --- | --- | --- |
| | Square | SumUp |
| POS software | None – $69/mo | None |
| POS register | $799 | N/A |
| Handheld terminal | $299 | $59 for Pro Card Reader; $99 for Solo |
| Tablet terminal | $169 | N/A |
| Card readers | $0 for a reader only compatible with magstripe cards; $49 for a reader additionally compatible with EMV chips and contactless payments | $19 |
| Tap, dip, and swipe fees | 2.5% + $0.10 – 2.6% + $0.10 | 2.75% |
| Card-not-present fees | 3.5% + $0.15 | 3.25% + $0.15 |
| Invoice fees | 2.9% + $0.30 | 2.9% + $0.15 |
| Bank transfers | 1% with a $1 minimum | N/A |
| Orders processed by a third-party entity | 1% | N/A |
Comparing Square vs SumUp Services
Beyond available hardware and software features, there are some additional factors to consider when choosing a point of sale system for your business, like the accepted payment methods and customer service. Because these are two factors that every business owner should consider before deciding on their POS system, below examines Square and SumUp's accepted payment methods and customer support.
Available methods to accept payments
Square allows your customers to pay with the following card brands: Visa, MasterCard, American Express, Discover, JCB, and UnionPay. In terms of mobile wallets, Square enables you to accept payments made with Apple Pay, Google Pay, and Masterpass.

SumUp allows your customers to pay with the following card brands: Visa, VPay, Mastercard, Maestro, and American Express. In regards to mobile wallets, your customers may pay with Apple Pay and Google Pay.
Customer service and support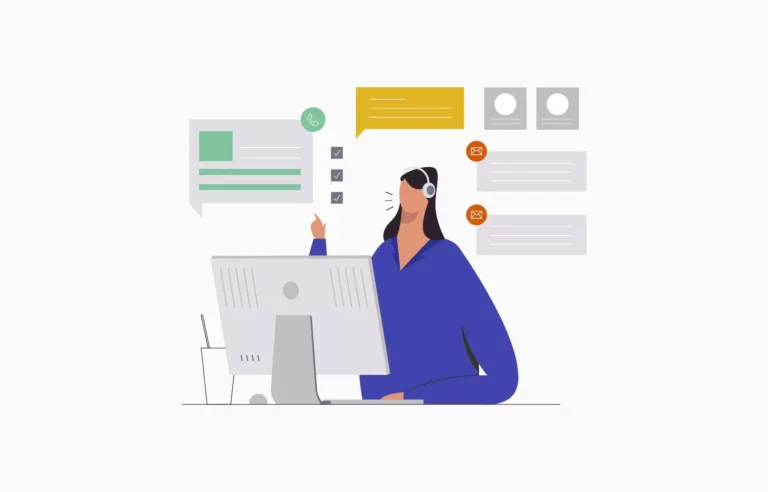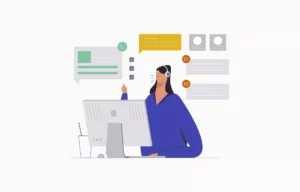 While both companies offer customer support via phone and email, Square has a live chat option too. However, it's worth noting that Square is a payment service provider. As such, payments process through their aggregate merchant account. In partnering with Square, your merchant account, payment processing, and payment gateway services are all provided through them. For this all-in-one simplicity, however, you will have no one to contact regarding an issue with your business's payment processing except for Square, which is not particularly known for providing stellar customer service. Meanwhile, many of SumUp's customer reviews have noted that its customer service is friendly, responsive, and helpful.
SumUp vs Square: How They Stack Up with Users
The final factor to take into consideration when choosing a POS system, and perhaps the most illuminating, is what prior and current clientele say about the company. Below, we highlight SumUp's and Square's customer reviews.
Testimonials and positive reviews
Most of the positive reviews for SumUp mention its ease of use and responsive customer service. Reviews also speak highly of SumUp's hardware. Additionally, they note that if they ran into an issue with their hardware, SumUp would respond fairly quickly.

Square's reviews skewing positive tend to highlight its functionality, ease of use, and value for services. Also, users praise Square's POS software and its available features.
Complaints and negative reviews
Most negative reviews mention Square deactivating accounts and withholding funds. This stems from Square being a payment service provider. As such, Square does not service high-risk merchants, but it also approves merchant applications almost instantly. When Square later reviews an application and finds that a business is, in fact, considered high risk, it immediately freezes or deactivates the account and withholds the funds.
In 2018, Square settled a class-action lawsuit in which it was alleged that its Caviar food delivery drivers were not issued their tips. Square agreed to pay $2.2 million to resolve the lawsuit.
SumUp's negative reviews mostly mention the freezing of an account or withholding of funds. At this time, there are no major lawsuits against SumUp.
SumUp vs Square: How to Choose Which Is Best for Your Business
When comparing Square vs SumUp in terms of which is the best for your particular business, the most important factor to consider is whether you're opening a new business with a brick-and-mortar location, a new business that conducts operations on-site for clientele, or a new business that will have an online store. For the first option—opening a brick-and-mortar location—both SumUp and Square are terrific options. However, SumUp offers some features that may be particularly advantageous for a remote, on-site business, whereas Square may be the better option for eCommerce.
Are there better alternatives?
While Square and SumUp are excellent choices, there's one POS system that outshines both of them, and that's Clover. With four of the most refined hardware options and 18 available software plans, Clover is fit to serve any industry and business model. Clover's POS system is one of the simplest systems to use. And if you ever do run into any issues, Clover's 24/7 customer support is always available to assist with any problems. Not to mention Clover's incredibly low processing fees when comparing Clover to Square.
To ensure you choose the system with the best credit card terminals for your particular business, consider partnering with a merchant services provider that can leverage its years of experience to guarantee your choice is the absolute best on the market for your business's needs.
Square vs SumUp: Final Thoughts
On many fronts, Square and SumUp are quite similar. However, Square offers four hardware options that work for countertop and mobile settings. Despite being able to perform many functions on a mobile device, SumUp doesn't offer a countertop device. When deciding which is the best POS system between Square and SumUp, it really just depends on your particular business operations. Additionally, there are other options on the market if you find neither Square nor SumUp is able to meet all your needs.