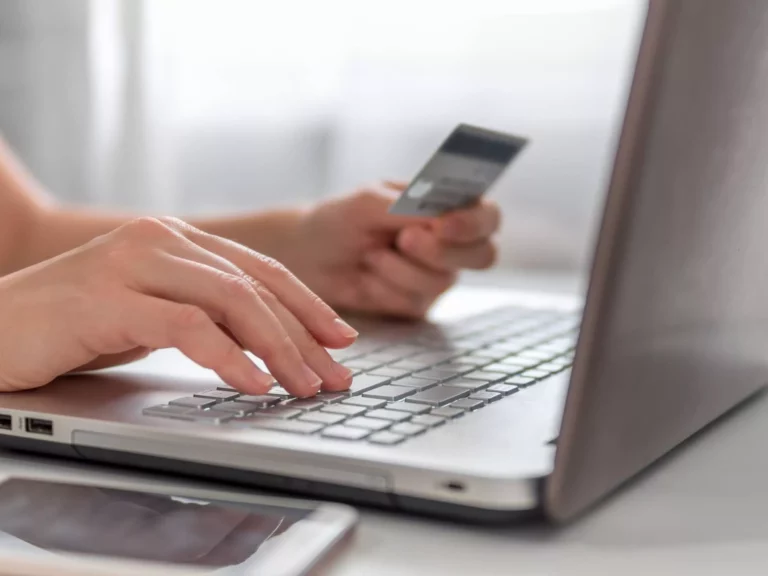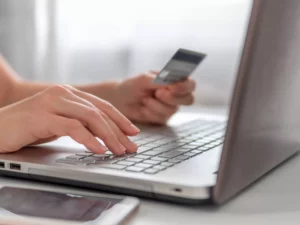 Stripe and Square are two of the most popular payment service providers on the market today. When deciding between Stripe and Square, you'll need to determine your budget to spend on a payment platform and the features you would like included. In this article, we'll help you decide whether Stripe or Square is better for your business, as well as alternative options.
Overview of Stripe vs Square
Let's first complete a broad overview of the two.
Stripe
Although Stripe was founded more recently than Square, Stripe has established itself in the payment industry. Stripe is partnered with some of the world's biggest online companies. Their core product is an easy-to-integrate payment processing service. It's the platform that powers payments for Amazon, Shopify, Medium, Zoom, and more.[1]Shopify. "Selling online has never been easier." Accessed May 4, 2022. Stripe is suitable for eCommerce businesses, however, it also supports retail.
Square
Square, founded in 2009, primarily focuses on smaller businesses. Square's main features are connected to its own credit card readers. Square's goal is to make credit card processing as simple as possible. They are a significant tool for those who are starting a business or would like to start accepting credit card payments. Additionally, Square's credit card processing services have expanded to eCommerce businesses with their premium software solutions.
Side-by-Side Comparison of Stripe versus Square
| | Stripe | Square |
| --- | --- | --- |
| Design & purpose | Stripe is designed for custom integrations. If you're looking for a custom shopping cart or payment flow for your website, their open API will let you do so. | Square is designed for simplicity. If you'd like a simple and easy-to-use checkout solution for in-person or online transactions, Square better supports this. |
| Target customer | Developers or companies hiring developers. | New businesses, small businesses, or businesses starting to take credit cards. |
| Type of Business | Better for online businesses. | Better for brick-and-mortar businesses. |
| Online payment fees | 3.4% + $0.30 per transaction | 2.9% + $0.30 per transaction |
| Card-present fees | 2.7% + $0.10 per transaction | 2.6% + $0.10 per transaction |
| Card-not-present (CNP) fees | 3.4% + $0.30 per transaction | 3.5% + $0.15 per transaction |
| ACH transfer fees | 0.8% per ACH transfer | 1% per ACH transfer |
| Unique features | Customizable checkout, real-time currency displays, and currency conversion | Free online store, intuitive inventory, and customer management |
| Ease of use | | X |
| Customization | X | |
| Accepts online and in-person payments | X | X |
Stripe vs Square: Features
Stripe and Square both offer several standout features. While the end goal of these platforms is to make it easy for businesses to receive payments, they have different ways of making that happen. Square was initially designed to simplify credit card processing for in-person payments. Their best feature includes a POS system and readers to facilitate these transactions. Stripe, on the other hand, was designed for eCommerce, or online payments. Their best features center around improving the online shopping experience.
With either Stripe or Square, you'll be able to accept credit and debit card payments, ACH payments, and recurring payments, as well as have the ability to create and send invoices.
With Stripe, additional features include:
Multiple currency support
Advanced customization opportunities
An open API
With Square, additional features include:
Affordable POS hardware
Industry-specific design options
Intuitive inventory & customer management
Stripe vs Square: Benefits
It's easy to get an account set up quickly with Stripe and Square because you don't have to go through a rigorous approval process. However, there are cases where Square deactivates accounts without letting you know. This is common amongst payment service providers like Stripe and Square due to them trying to protect their direct relationships with banks. If you are a high-risk merchant, you may find it incredibly difficult to work with a payment service provider. Stripe also has a reputation of holding funds for high-risk merchants.
Beyond the ease of account setup, here are some benefits of using Stripe or Square:
Flat-rate fees
Ease of use
Quick set up
Reliable infrastructure
Security
Similarities Between Square and Stripe
Now let's go over the similarities Square and Stripe share:
Pricing Model: Both these platforms offer flat-rate credit card processing. This type of fee is the same for online payments and there is a slight difference between card-not-present (CNP) transactions and ACH payments.
Integration: Both platforms integrate with plenty of third-party software.
No setup or monthly fees: It is completely free to open an account and keep it open with these platforms.
Differences Between Stripe and Square
Despite their similarities, there are many notable differences between Stripe and Square. As we've touched on, their target demographic is different. Stripe targets eCommerce businesses and tends to favor large companies. Square targets small in-person or brick-and-mortar businesses. This core difference is shown in the features they offer, though they each are broadening their targeted demographic.
Some of their differences include:
Hardware solutions: Square has more hardware options compared to Stripe.
Flexibility: Square is designed to be as easy to use as possible for someone new to credit card processing. Its goal is to be simple, therefore does not allow for customizable options. Stripe is a platform meant for customization based on a company's payment needs.
Pricing: We already mentioned pricing as a similarity, but it's also a source of difference. As you add premium features, Square tends to add monthly fees, and Stripe adds fixed percentage fees on your volume. Depending on your usage, one may be more expensive than the other.
International: Square is good for companies that process only in their home country. If you need additional currency or international payment support, Stripe may be the better choice.
Stripe vs Square: Best for In-Person Hardware & POS Systems
Winner: Square
If you're in need of an in-person solution, there's no doubt that Square has better options available. As a company founded on the idea of making payments accessible to small, cash-only spots, they're designed to handle in-person processing needs.
With that said, Stripe is making moves with in-person payments, meaning Square may not hold this winning spot indefinitely. But for affordable hardware that makes in-person processing easy, today the Square vs Stripe hardware debate goes to Square.
Stripe vs Square: Best for Online Payments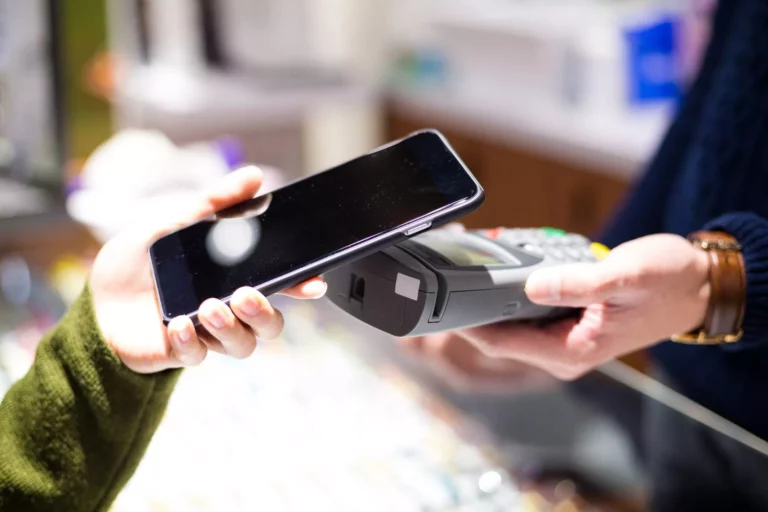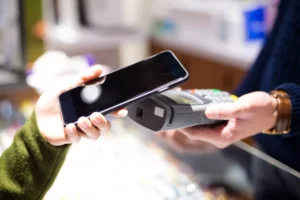 Winner: Stripe
On the flip side, if you're in need of an online payments solution, Stripe is the better choice. Stripe powers online companies large and small with their custom eCommerce shopping cart options and open API.[2]Stripe. "Stripe API Reference Docs." Accessed May 4, 2022.
Square is keeping online merchants in mind, meaning Stripe may not hold this spot forever either. As of now, if you need a customizable and functional online payments solution, go with Stripe.
Stripe vs Square: Best for Setup & Ease of Use
Winner: Square
For setup and ease of use in the Stripe vs Square debate, Square has to win this category.
Square has removed technical skill barriers to make processing payments easy and simple, regardless of your level of experience. They offer your first mobile card reader to you for free and have a list of sleek terminals that can be up and running in a matter of minutes. Stripe's options for customizing your payment processing experience, are endless. They have hardware kits similar to Square's but they shine with their advanced software solutions. Stripe does offer basic functionality however, it may feel overwhelming for a small business owner.
Stripe vs Square: Best for Security
Winner: A tie
If you're looking for security, either Square or Stripe is a great choice for your business. Both Square and Stripe are PCI compliant. This means that they have verified that their software, hardware, and internal practices are secure and up to standards with the major card brands.[3]PCI Compliance Guide. "PCI FAQs." Accessed May 4, 2022.
Stripe vs Square Fees: Most Affordable
Winner: A tie
Both Stripe and Square offer transparent pricing that is near industry standards for flat rate processing. The platforms start to deviate from standard pricing when it comes to premium services.
Square's fees generally include monthly fees for premium services like invoicing. Stripe's fees include percentage-based fees for the same premium services. The most affordable option will depend on your transaction volume and processing habits.
Stripe vs Square: Best for Integrations
Winner: Stripe
Stripe clearly wins when it comes to integrations. Stripe was designed as more of a "blank slate", meaning it is ready to build from the ground up and can be connected to most third-party software. Their open API and advanced team of developers are why they are able to cater to eCommerce giants like Amazon and Postmates. Square is beginner-friendly for someone just entering the credit card processing scene.
While there is a clear winner in this category, don't interpret this to mean that integrations aren't possible or available with Square. They are just more limited.
Stripe vs Square: Best for Customer Service & Support
Winner: Neither
The biggest complaints about Square and Stripe center around customer support. Neither offers a great option to get ahold of someone for urgent situations like an unexpected account closure, held funds, or a frozen account. If you're looking for a payment processing solution with strong customer service, a merchant service provider might be your best bet.
Stripe vs Square: Best for Accepting Different Payment Methods
Winner: A tie
Both Square and Stripe offer the most basic payment methods and support standard card types like Visa, MasterCard, Discover, and AMEX. You may also accept alternative payment methods like Apple Pay and Google Pay.
International payments are where they differ. Stripe offers support and processing capabilities in many countries and allows you to accept international cards. For Square, you are able to accept international payments from a limited list of countries however, they do not list the cross-border fee if there is one.
Stripe vs Square: Best for Customizability
Winner: Stripe
If you're looking for a clean slate to build your own custom payments solution, Stripe works. If you're looking for a ready-to-use solution for payments, Square is best.
Stripe vs Square: Which Is the Best Fit for My Business?
Winner: It depends
There is no clear winner in the Stripe vs Square debate because the underlying factor for what will work best for you depends on something only you can quantify for your business.
If you're running a brick-and-mortar business that wants a POS system that is ready to use, Square is probably the better of the two for you. But if you're running an eCommerce business and in need of a customized payment service, Stripe likely better fits the bill.
Are There Better Options Other than Square or Stripe?
While Square and Stripe offer multiple benefits for most businesses, that doesn't mean they're always the best choice. Merchants who are high risk, require dedicated customer support and would like more control over their processing are best suited with a merchant account.
Square and Stripe are not equipped enough to determine acceptable processing habits for high-risk merchants. They closely monitor for high-risk processing activity and will quickly close an account if your account is perceived to be high risk.
Getting a merchant account is not complicated and they offer better customer service, higher risk thresholds, and more customization.
Square vs Stripe FAQs
Now that we've gone through the biggest Stripe vs Square similarities, differences, and other things to keep in mind, let's answer some of the lingering questions you may still have.
Does Stripe or Square provide a card reader?
Square was designed for in-person businesses. To help them get started, Square provides a basic card reader for free to all new accounts. This device will let you process payments using a smartphone or tablet. You can purchase an upgraded card reader or POS system if your business requires it.
Stripe does not provide a card reader because they are mostly designed for online payments. You can purchase hardware from Stripe if your business needs to.
What is cheaper, Square or Stripe?
Whether you choose Stripe or Square, either option is similarly affordable when used at its most basic capacity. When you choose to add on premium services, it will be at an additional cost. These premium add-ons are priced differently and whether you need them or not will depend on your processing habits.
How secure are Square and Stripe?
Stripe and Square are both secure processing solutions. They are PCI compliant, which means that they have the necessary protocols to ensure their hardware, software, and internal systems are secure.
Is Stripe or Square a better option than PayPal?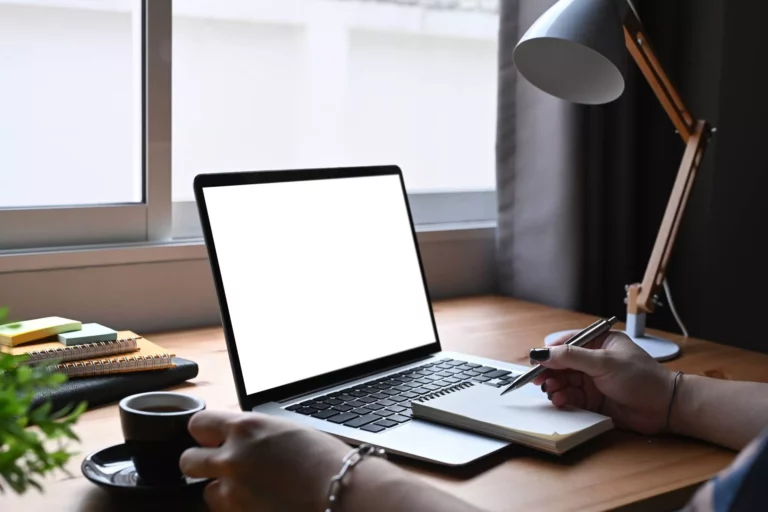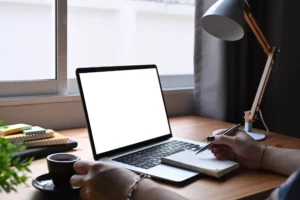 For in-person transactions, Square is still the best option when compared to PayPal. Stripe and PayPal both target online businesses. Ultimately, PayPal was designed for smaller eCommerce businesses and Stripe was designed with big B2B or SaaS-style businesses in mind. PayPal's fees for merchants are also extensive and will depend on your processing habits.
For a small online business, PayPal may be a better option than Stripe and if you have a small in-person business, Square is the best option. Stripe does well for enterprise-size businesses.
Is Stripe or Square a good option for small businesses?
For small businesses, any option that offers what you need will work to get you off the ground. Both Stripe and Square are good options for small businesses but the better choice depends on your needs.
What percentage do Stripe and Square charge per transaction?
| | Stripe | Square |
| --- | --- | --- |
| Price (online payments) | 3.40% + $0.30 per credit card | 2.90% + $0.30 per credit card |
| Price (in-person payments) | 2.70% + $0.10 per credit card | 2.60% + $0.10 per credit card |
| Price (ACH payments) | 0.80% per ACH transfer | 1.00% per ACH transfer |
Final Thoughts on Stripe and Square
At their core, both Stripe and Square have similar goals: to get your business processing payments quickly. They offer a lot of features with little difficulty to get started.
Because they're positioned as an easy or user-friendly solution, they aren't looking to compete on price. If you're looking for a lower-cost payment provider, you'll likely find one by setting up your own merchant account. Neither Stripe nor Square offers a great solution for high-risk businesses and both are known to lack merchant support. Even for businesses that aren't high-risk, you may experience held funds without an explanation.
At the end of the day, many small businesses will have their basic needs met by either Stripe or Square. They're both secure, easy to set up, and offer many options for your business. If you wish for something that will offer more than the basics, consider going with PaymentCloud.