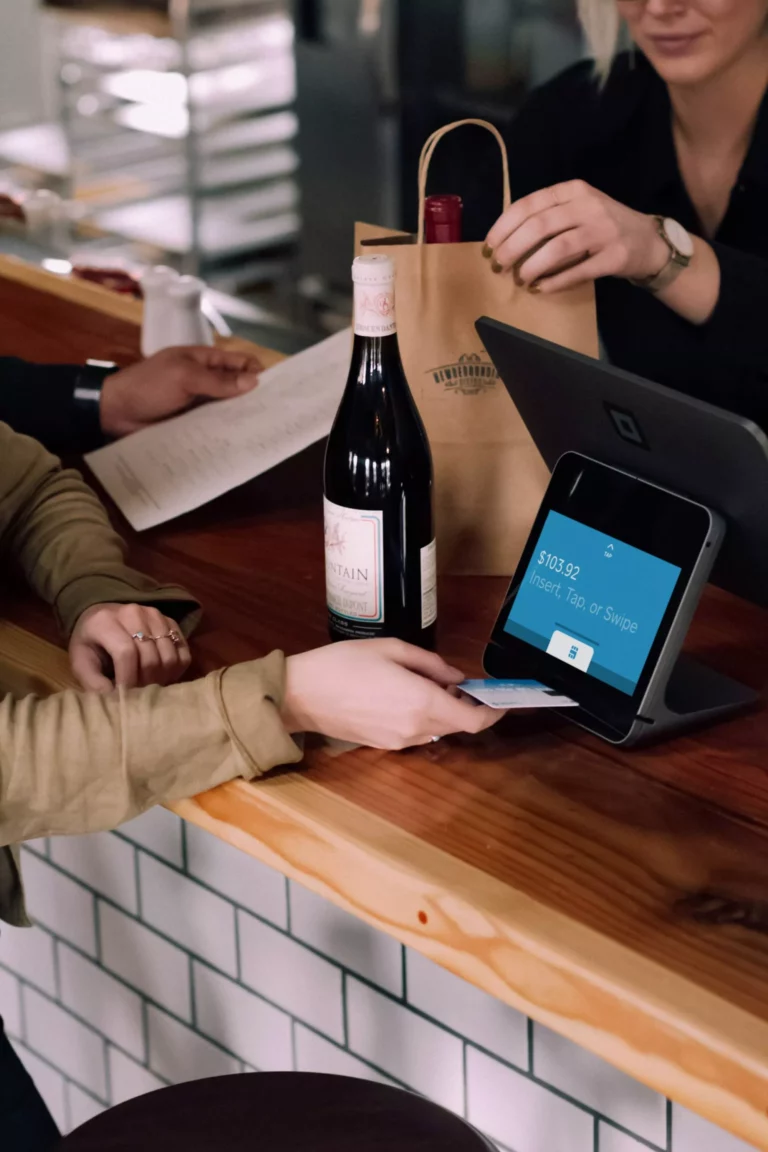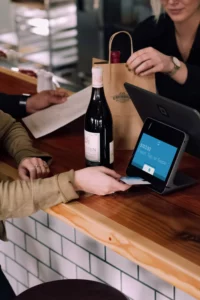 As Square continues to grow into one of the major players in the payments industry, many small businesses are considering the platform for processing in-person and online payments. The company, known for its phone-ready magstripe readers, first opened its doors in 2010.[1]CNBC. "How Square became a $26 billion company." Accessed April 30, 2022.
Now Square also offers a range of point of sale (POS) features, hardware products, and other add-ons for its users. Still, as with any payment platform, one of the primary factors to consider is processing fees.
We've compiled everything you need to know about Square fees in an easy-to-read guide to help you decide if this is the best payment service provider for your business. Let's get started!
An Overview of Square Costs and Fees
When you sign up for Square credit card processing, you will incur a range of transaction costs, add-on costs, and hardware costs. In order to make sure you choose a payment platform that is affordable for your business, it's important to understand the cost of all these features. You can also check out Square reviews for some helpful insight before making your decision.
The basic account is free and the only costs you'll see will be from transactions you run on the platform. However, there are various other add-ons that can help you manage staff, payroll, loyalty programs, and more. Add-on features like these would be an additional cost charged on a monthly basis.
Additionally, Square has multiple free POS platforms that make it easy to process orders and payments for restaurants, retail shops, and eCommerce businesses. Square also sells hardware products directly to its users. There is a wide range of options available, from phone-based magstripe readers to full-scale POS terminals.
Square Transaction Fees
Let's take a look at the most common types of credit card processing fees you'll find at Square:
How much does Square charge per transaction?
There's no standard answer to this question. While Square is transparent in terms of its transaction fees, these costs vary depending on if they are in-person transactions, online transactions, or card-not-present (CNP) transactions.
Square fees for in-person transactions
For in-person credit card transactions, square card reader fees are 2.6 percent plus $0.10 per transaction. This is applicable to all types of credit cards and all types of payment methods including tap, swipe, and chip.
Square processing fees for online transactions
Businesses can use Square for eCommerce transactions. Online transactions using this platform incur a cost of 2.6 percent and $0.30 per transaction.
Card-not-present transactions
If you have to manually input a customer's card number, it's more expensive than a standard in-person transaction. Square credit card fees for CNP transactions are 3.5 percent and $0.15. This same charge applies to virtual terminal payments.
Square Card Reader Fees and Hardware Costs
Square offers a range of hardware options to its users. Below, let's explore some of the primary hardware options and how much they will cost your business:
Magstripe reader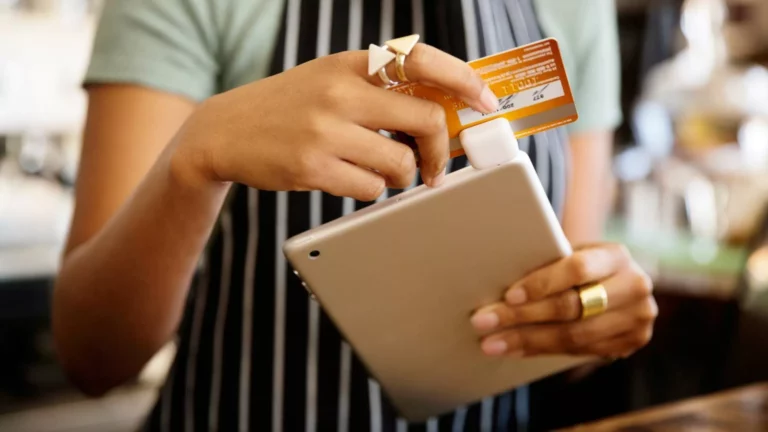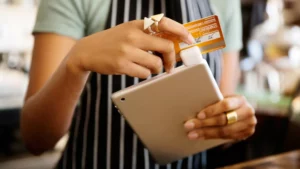 Square's signature product is its mobile card reader which allows users to easily accept credit card payments. At Square, your first magstripe reader is free. Thereafter, each additional magstripe reader will be $10.
Chip & contactless payment reader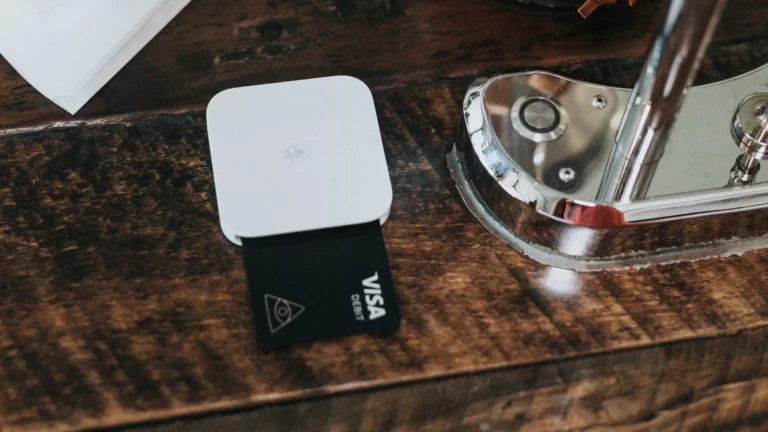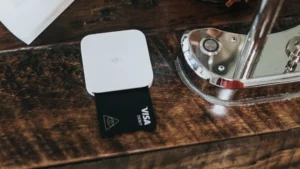 If you want to use an EMV chip and contactless payments, a hardware device for this with Square will cost you $49.
Stand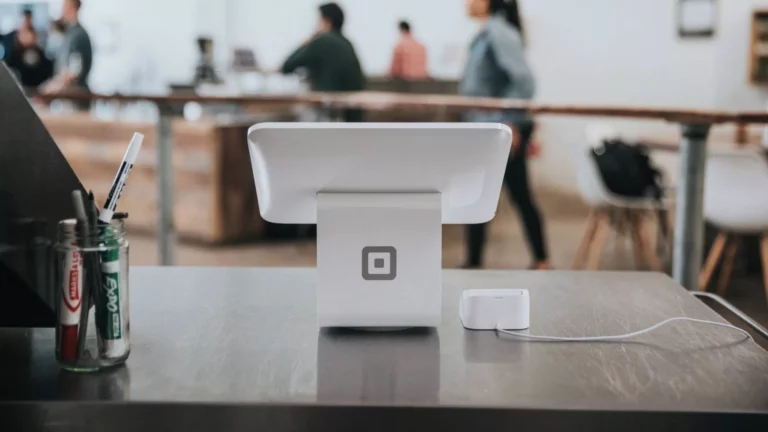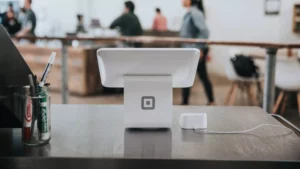 The Square Stand is useful if you want to turn an iPad into a high-grade POS platform. There are two options available: 1st Generation and 2nd Generation.
The 1st Generation Square Stand costs $129 or $23 per month over six months. The 2nd Generation Square Stand is $149 or $14 per month over 12 months.
Terminal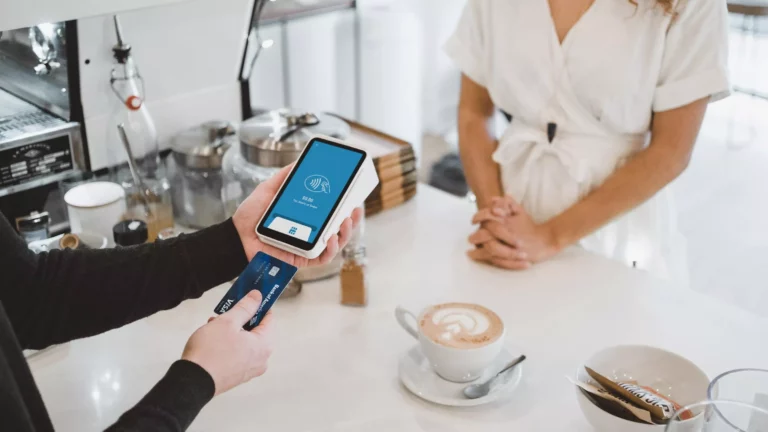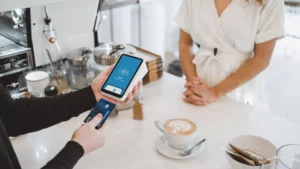 If you want an advanced credit card terminal that makes accepting payments easy without a phone or tablet, you can purchase the Square Terminal for $299. You can also opt to pay $27 per month over 12 months if you want to offset the initial cost of the credit card reader.
Register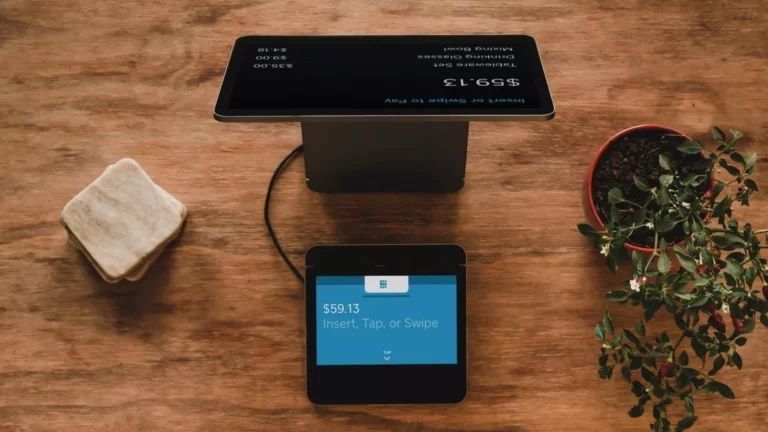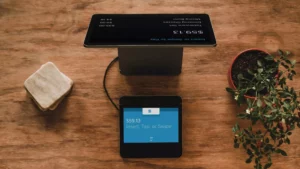 The Square Register is an all-in-one payment and POS platform that includes two displays: one for staff members and the other for customers. This costs $799 or $39 per month over 24 months.
Hardware kits
Square also offers a range of hardware kits that offer a host of tools and features. These include cash drawers, all-in-one POS systems, and a range of tools. Depending on what hardware is included, the cost of the hardware kits can range from $526 to $1,439.
Square POS System Costs
One area in which Square is excelling is the point of sale industry. At Square, there are multiple POS solutions available. Three of the most popular options include Square for Retail, Square for Restaurants, and Square Appointments.
Let's take a closer look at these solutions and their pricing:
Square for retail
If you operate a retail store, Square for Retail offers a full suite of tools that can help you offer more to your customers and staff. With this point of sale system, you can manage payments, inventory, online stores, business analytics, and more.
Businesses can access most of the Square for Retail tools for free. However, if you want advanced inventory features and other premium tools, you will need to upgrade to the Plus plan, which costs $60 per month.
Square for restaurants
If you own a restaurant or any other food-based business, Square for Restaurants is a custom-built POS system for you. It allows you to manage menus, orders, payments, group checks, and a host of other necessary restaurant elements.
Your restaurant fees with Square would depend on the plan you purchase. You can access the basic POS platform for free. However, if you want advanced features, such as seat management, course management, and more, you will need to pay for the Plus plan for $60 a month.
Restaurant businesses with more than $250,000 in revenue can negotiate custom pricing.
Square appointments
If you operate a business that relies on appointments, then Square Appointments can save you time and a lot of hassle. This tool makes scheduling and invoicing simple.
Basic Square Appointment features are free. However, if you want automated reminders, Google Calendar syncing, and other premium features, you can upgrade to Plus for $29 per month. Additional premium features are available for $69 per month. Both Plus and Premium have free trials available to Square users.
Square Add-On Software Fees and Costs
While most business owners view Square as a payment service platform, the company offers a range of add-ons that make it easy to streamline business management. Many of these add-ons require additional payment. Below, let's take a look at the most popular add-ons and how much they cost:
Square team management
Square's team management platform allows business owners to manage timesheets, POS permissions, tip distributions, time-off requests, staff commissions, and more.
The basic team management platform is available to Square users for free. You can upgrade to the premium platform, Team Plus, for $35 per month for each location you have.
Square payroll
If you want to integrate your payroll system into your POS system, the Square payroll platform makes it easy to pay your staff members. This payroll solution can track hours and instantly pay your employees. Additionally, it also allows you to automate payroll taxes and other tax filings. Square payroll costs $35 per month, plus $5 per staff member per month.
Square loyalty
Building a loyalty platform can make it easy to reward your most loyal customers. By tracking spending and offering incentives, you can provide discounts, free products, and other gifts to customers who frequent your business.
Square's loyalty solution makes it easy to integrate incentive programs into your point of sale platform. This add-on starts at $45 per month but can increase depending on the number of people in your loyalty program. There is a 30-day free trial for this.
Square marketing
If you want to use Square to build an email marketing platform, their marketing solution offers a range of useful tools. It's easy to build marketing campaigns with Square using pre-designed email templates, a maintained email list, and mass text messaging.
Square invoicing
Square's invoicing platform is a free platform that allows you to send unlimited invoices at no additional cost. However, you can access premium features, such as organizing invoices by project, for $20 per month.
The standard transaction costs are 2.9 percent and $0.30 for invoices paid online and 2.6 percent and $0.10 for in-person payments.
Square business banking
Square offers checking accounts to its users without any fees. If you combine a Square business bank account with payroll services, you can instantly pay your customers from your business bank account balance.[2]Square. "Instant Payments through Square Payroll." Accessed April 30, 2022.
Other Square Merchant Fees
In addition to the above add-ons, there are a few more features available to Square users. Let's explore the benefits and costs of these features below:
Risk manager
Square has built-in risk management tools that can help you avoid fraudulent activity and charges for all Square transactions. If you choose to upgrade to an advanced risk management tool, it will cost an additional $0.06 per transaction.
This advanced platform includes risk alerts, card processing overrides, IP address blocking, email blocking, card blocking, advanced authenticated payments, and more. You can access a 90-day free trial.
Gift cards
Square's gift card feature allows businesses to offer gift cards to loyal customers. The cost of physical gift cards with Square starts at $0.80 but you can use the Square eGift card platform for free.
Good Alternatives to Square for Lower Fees
While Square offers flat-rate, affordable fees, many other providers are available on the market. Let's look at some other low-cost payment processing platforms:
PayPal Zettle
PayPal Zettle is the credit card processing product from the payment powerhouse, PayPal. When you use this platform, you'll only pay 2.29 percent and $0.09 per card transaction. Other transactions, such as CNP transactions, carry different fees.
Zero-cost credit card processing
Lastly, you can also consider using a zero-fee credit card processing. To benefit from zero-cost credit card processing, you would need to set up a merchant account first.
With zero-cost credit card processing, the cost of the payment is passed onto the customer. A surcharge or a cash discount program will ensure you don't have to pay the processing fees for a credit card payment.
However, not all surcharge or cash discount programs are legal in all 50 states, so make sure to conduct research about your state's payment regulations or directly speak with a merchant service provider.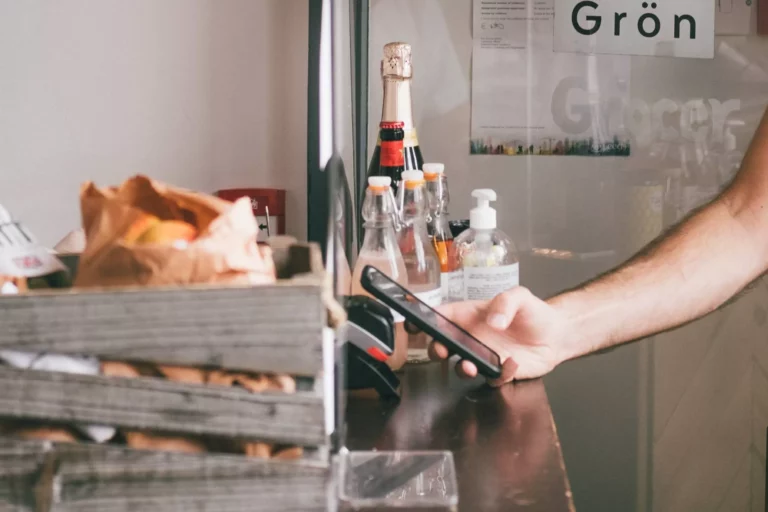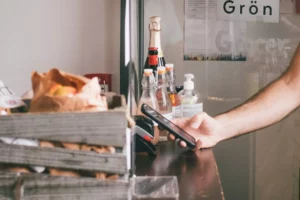 FAQs: Square POS Pricing
We receive a lot of questions about Square and its pricing structure. Let's explore some of the most common questions we receive below:
How much is Square overall?
The total cost of Square will vary depending on hardware, types of payments that are processed, and add-on features. Fortunately, Square operates a very transparent pricing policy to easily estimate the total cost of Square before you make any financial commitments.
Is Square free to use?
Yes and no. Square doesn't charge a monthly subscription for its basic payment service, but they do charge a fee per transaction. Also, if you want to use add-ons, each one may come with a monthly fee.
What percentage does Square take?
This will depend on the type of transaction. For example, if you take a standard in-person payment, it will cost you 2.6 percent and $0.10 per payment. However, if you take a card-not-present payment, the transaction cost is 3.5 percent and $0.15 per payment.
Will Square negotiate their rates?
Yes. Square is happy to offer custom rates if you have over $250k in annual revenue. If you fall under this limit, you will likely need to pay the standard rates outlined in this guide.
How does Square calculate its fees?
Square calculates its fees depending on the type of payment you process. For example, there are different rates for in-person and online payments.
How do I charge a customer processing fee on Square?
If you want to transfer the cost of a payment to a customer, you can add a service charge to the bill. However, these take of processing methods are illegal in some states, so make sure to explore your state's laws. For example, Texas does not allow surcharging in most instances.[3]Texas State Law Library. "Can a business charge a fee for using a credit card or a debit card instead of cash?." Accessed April 30, 2022. If you are interested in zero-cost credit card processing, speak with a merchant service provider to assist with opening an account.
Does Square have a monthly fee?
For standard payment processing, there is no monthly fee. However, if you want to use the Square payroll platform, you will need to pay a monthly subscription. Likewise, there are other add-on features that require monthly fees.
Square Credit Card Processing Fees: The Bottom Line
Now that you understand Square fees, it's time to decide if this is the best payment solution for your business. With so many options out there, it's always best to compare rates with a merchant service provider to obtain the best deal.