For businesses accepting credit card payments, the phrase "merchant account" may be familiar. And for good reason—merchant accounts are a key element in the world of payment processing. These accounts are essentially banking channels businesses use to process electronic credit and debit card transactions, often offered by banks and credit card processors. To set up one, your business partners with one of these entities. Subsequently, you'll be able to process digital payments with ease.
It's no surprise that electronic processing and eCommerce are increasingly important to businesses in the modern world. Studies show that customers today rely more on digital payments than ever before.[1]Bob's Guide. "How the pandemic has accelerated consumers' shift to digital payments". Accessed February 4, 2022. In the context of the COVID-19 pandemic, throughout which consumers have highly valued contactless options, this is especially true. Offering this functionality can draw in more customers, thus more sales, to your business. Fortunately, the credit card processing market provides you with many options, some of which involve a merchant account.
In this guide, we review what you need to know about merchant accounts, so you can determine what options are best for your business.
What is a Merchant Account?
Simply put, a merchant account is a banking channel set up by a business to process credit card transactions. To obtain a merchant account, a business must partner with a merchant acquiring bank or credit card processor. These entities manage, regulate, and facilitate the communications for these digital payments.
The merchant acquiring bank acquires rights to the merchant account. In doing so, it manages electronic card processing for the merchant. The merchant acquiring bank does this through a merchant network, enabling the bank to process payments, hold funds until settled, settle transactions, and deposit settled funds into the business's bank account. A merchant services provider is the entity bringing all of these parties together so your business can process payments from customers. (We'll get into the specifics later in this article.)
In addition to credit card processing capabilities, a merchant account provides ancillary services to business owners. These vary by provider but are worthwhile to consider. Here are a few of the most common examples:
Chargeback Protection
eCheck Processing
Virtual Terminals
Online Fraud Prevention
Oftentimes people confuse a merchant account with a payment service provider. However, these two payment providers transact electronic payments differently. Below highlights the differences between a merchant account and the services offered by a payment service provider (PSP).
How Does a Merchant Account Work?
First, it's important to establish how merchant accounts work and how the different moving parts affect you as a business owner. Generally, to set up one, your business must initiate a partnership with a merchant acquiring bank or credit card processor. These parties manage and facilitate communications that make your digital payments possible.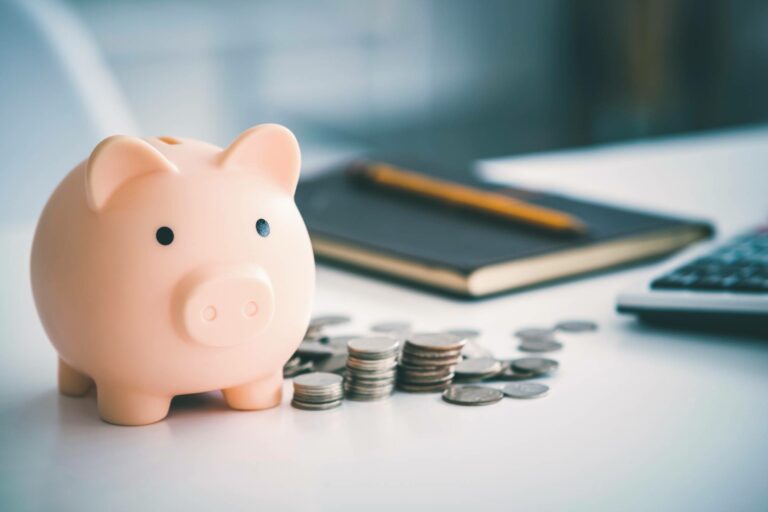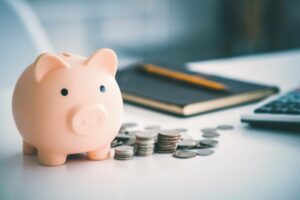 The merchant acquiring bank obtains rights to the merchant account. This allows it to manage electronic card processing for the merchant. It does so using a merchant network, which allows the bank to settle transactions and deposit settled funds into a business's bank account. As this happens, the acquiring bank processes and holds payments until they can be deposited. Generally, you can access the funds in your business account in one to two business days. Merchant service providers combine these functions to offer streamlined processing.
Now that you understand the gist of the process, let's examine each entity that works to process payments for your business.
Credit card processor
Two processes take place during credit and debit card processing: authorization and settlement. Each requires communication between several different entities, including the cardholder, merchant, issuing bank, acquiring bank, and network. Think of a credit card processor as a middleman who routes the money and information associated with transactions for the business.
A merchant, or business that has a merchant account, receives a payment using a terminal, software, or payment gateway. Then, this hardware or software transmits the cardholder information to the acquiring financial institution or their processor. Without a processor, these separate entities would have a difficult time communicating. Transactions could take days to process, as opposed to seconds.
Issuing bank
The issuing bank receives transaction information from a credit card network. It approves or denies the transaction. If approved, the bank transfers the funds from the customer to the merchant account. After the funds go into the merchant account, the merchant can receive the funds into a business bank account.
Acquiring bank
A merchant acquiring bank establishes a contract, or merchant agreement, with a business to set up the merchant account. This relationship makes it possible for a business to set up electronic payments.
The acquiring bank is responsible for coordinating electronic payments. This includes communicating with card issuers, extracting information from the merchant, and settling the transaction into the merchant account.
Credit card network
The credit card network is the company that communicates between the merchant and issuer to authorize a transaction. These include Visa, Mastercard, American Express, Discover, and others.
What does this communication with the card network look like? When a customer buys a product or service from your business using their card, the PCI-compliant card processor sends the details of the transaction to the credit card network. Then, the credit card network sends those details to the issuing bank.
Independent sales organization (ISO) or merchant service provider (MSP)
An independent sales organization (ISO) and merchant service provider (MSP) are third parties that offer credit card processing services outside of a bank. The terms are often used interchangeably.
An ISO or MSP offers a variety of merchant account solutions. If you choose to work with one, it's important to review your company's unique payment processing needs. This will affect what fee structure and services make the most sense for your business. For example, MSPs offer hardware and virtual solutions, so if your business regularly takes payments online, you will want to review what virtual solutions are offered.
Furthermore, providers differ in their customer service options, fraud prevention tools, and integrations, which are important factors to consider.
Integrated software vendors (ISV)
Integrated software vendors (ISVs) offer integrated payment processing solutions for your business. These vendors can integrate your business's virtual terminals or online shopping carts directly into your eCommerce website. Consequently, you can process digital payments through your current website and link them straight to your merchant account.
Merchant Accounts vs. Payment Service Providers
Every business that accepts electronic payments can either set up a merchant account or accept payments through a payment service provider (PSP). Even if you're not familiar with a payment service provider, chances are you've heard of the most popular ones on the market. Let's compare the main features of a merchant account with the features offered by payment service providers.
Simply put, both a merchant account and a payment service provider aid businesses in accepting credit card payments. However, a merchant account utilizes a merchant services provider, payment processor, and gateway provider to allow credit card processing. Whereas a payment service provider is typically an all-in-one solution for merchants to process credit card transactions. Unlike a dedicated merchant account, a payment service provider offers businesses a way to accept payments immediately. Popular examples of payment service providers included PayPal, Stripe, and Square.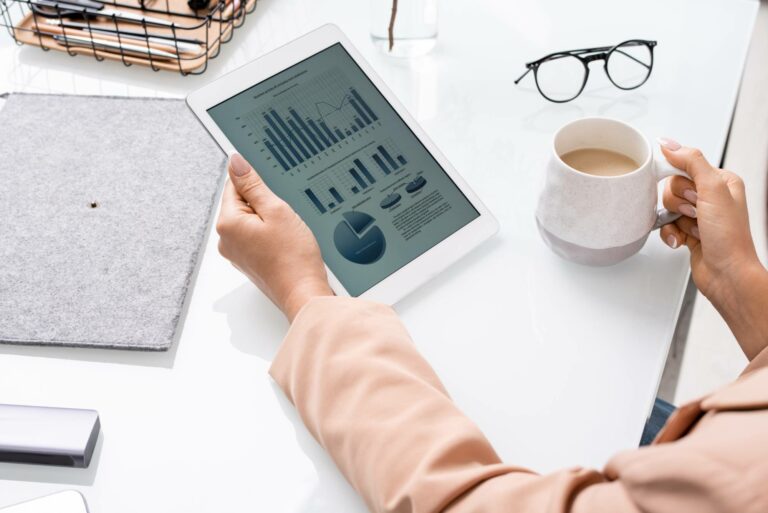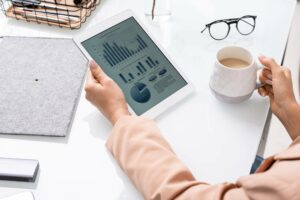 With payment service providers, a merchant cannot enjoy the same level of flexibility as it can with a dedicated merchant account. A PSP does not typically allow you to negotiate terms and conditions or agree on a specific pricing plan. Unlike with a merchant account, the terms, conditions, and pricing have already been established. Additionally, a PSP has more technical restrictions because it contains so much proprietary software.
A merchant account, on the other hand, is a banking channel designed specifically for accepting a business's credit and debit card payments. This is done through a bank or payment processor. The processor sends the revenue from digital transactions to a merchant's regular bank on an agreed-upon settlement date, which usually occurs weekly. At that point, the deposited funds go to a merchant's regular business checking account. All fees and terms are negotiated during the approval process and can be found in your merchant agreement.
How to Get a Merchant Account
If you want to sign up for a merchant account, contact a reputable merchant services provider, but do pay attention to the types of businesses they serve. As noted, some service regular business transactions while others specialize in high-risk processing. Know which you need prior to signing any agreements.
Next, review the requirements for setting up the account. In general, you need to supply the following during the application process:
Your business bank account details
Financial statements, including a balance sheet, P&L statement, and cash flow statement
Business license
Physical business address
Completed account application
Employer Identification Number (EIN)
Articles of incorporation or proof of registration
Moreover, other documents you may need to provide include:
Marketing brochures or similar collateral
Business plan
Copies of your operating agreement and business policies
Business forecasts
Inventory reports
Finally, when seeking merchant account solutions, ask the company exactly what is required to review and accept your account. For more information, please refer to our guide on getting a merchant account in 10 easy steps.
What to Consider Before Seeking Merchant Account Solutions
Merchant service providers offer different merchant account solutions depending on the merchant category code (MCC). Therefore, when choosing account solutions, you need to review your company's exact needs for payment processing. Scrutinize the fees. Consider what the company offers in customer service and support. There is much more to a merchant account than just standard processing. Factor in these features before you settle on a provider.
Hardware or virtual solutions
Merchant service providers may offer hardware or software solutions based on how you do business. To determine what you need, consider how you regularly take payments, whether that's online, in-store, by mobile, or a combination of those. That way, you can discuss the choice of credit card readers that best accommodate your payment needs.
If you're looking to do business online or over the phone you need an online virtual terminal option. Conversely, if your business is strictly in-person retail, a POS System or standard credit card reader will work.
Customer service
When choosing a merchant service provider, consider the type of support you'll receive. While accepting payments is generally hassle-free, issues can arise. This is why it's important to review the testimonials of customer experiences. For example, if you add hardware to your store, will you receive directions and setup assistance from the company?
The goal is to provide safe online shopping and retail experiences for your customers. If your merchant service provider cannot deliver that, it can keep you from increasing your bottom line.
Fraud & chargeback prevention
With a merchant account, you also get access to fraud management tools and chargeback protection software. These amenities come from your merchant services provider or payment processor to help you cut down fraudulent transactions. Too many chargebacks can result in your business being labeled high risk or having your merchant account closed. Because of this, access to these preventative methods can help protect your business and your merchant account.
Integrations
Many processors offer integrations through virtual terminals or online shopping carts, which you can connect directly to your website. This allows you to process digital payments through your current website and link it directly to your merchant account. This is an invaluable tool for businesses with eCommerce sites, which rely on card payments as their main source of revenue.
Understanding Merchant Account Fees
Merchant account solutions typically feature one of three basic pricing models. Your provider either charges your company a flat fee for each transaction, a fixed percent per transaction, or a combination of the two. Small businesses often like flat-rate pricing, as it makes paying for credit card processing more transparent.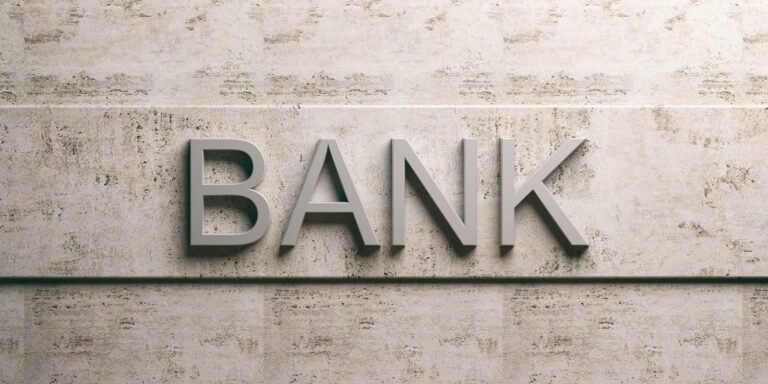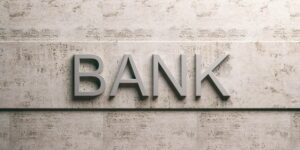 Interchange-plus pricing uses a fixed fee plus a small charge. In this case, a card company, such as Mastercard or Visa, charges a processing fee for each credit card transaction. The processing fee represents the rate of interchange. For example, you may be charged a credit card processing fee of 2.75 percent plus $0.10, which represents a small charge or markup.
Aside from these, some merchant account providers may offer you tiered pricing. Tiered pricing charges you a different price for each different card swiped. This can become complicated, as it considers the type of card used (debit or credit) as well as whether it's a rewards card. Smaller businesses often find this type of pricing structure too complex for its worth.
Merchant account fees depend on a lot of variable factors, so ensure you're doing your due diligence when selecting a provider.
Merchant Account FAQs
Next, we cover frequently asked questions related to merchant accounts.
What is the difference between a merchant account and a business account?
A merchant account and a business account may sound similar, yet they have two different functions. A business accepting electronic payments will need both.
Unlike a merchant account, a business account is your repository for all your company funds. Essentially, this kind of account holds the funds from your sales, as well as for payroll, and bills. Importantly, the business account is the final destination for the funds from your merchant account. It holds onto your funds before depositing them into your business account.
What's the difference between an acquirer and a processor?
Both an acquirer and a processor are key to accepting digital payments. While they are often used interchangeably, they are not the same thing.
An acquirer refers to a merchant acquirer or acquiring bank. Simply put, the acquirer holds the merchant account and accepts funds from sales. Conversely, the processor manages all aspects of actually processing the transaction. Sometimes a single entity can offer both functionalities, but it's important to clarify the two distinct functions.
Is PayPal a merchant account?
No, it is not. Though PayPal works similarly to a merchant account, it's closer in definition to a digital wallet and money transfer service. As a payment service provider, PayPal can hold funds from multiple business accounts. Additionally, PayPal is more expensive than most major credit card processors on the market. Lastly, it is possible to use both PayPal and a merchant account together.
How do I choose a merchant service provider for my business?
With so many merchant service providers on the market, it can be difficult to choose the right one for your business. Thankfully, there are a few categories of criteria to consider that will make your decision easier. First, consider MSPs with strong reputations. It's a good idea to rely on a credentialed provider you can trust. Additionally, you want a provider that serves businesses like yours. For example, if your industry is considered high risk, you should work with a provider specializing in high-risk processing.
What banks offer merchant accounts?
Today, many different banks offer merchant accounts. These include Chase Bank, Wells Fargo, and Bank of America. You can also obtain merchant account services through trusted third-party companies, like PaymentCloud.
What do I need to get a merchant account?
To sign up for a merchant account, contact a reputable merchant service provider to begin the application process. Often, the application will be digital, though some providers still use paper. Next, review the requirements for setting up a merchant account. In general, you need the documents listed in the above bullet point list to apply.
How long does it take to get approved?
The merchant account approval process varies by provider. Typically, it takes one to two weeks. Your account may be approved as quickly as a few days, but it could also take as long as three to five weeks. The process depends on your business details. For example, high-risk merchants usually experience longer processing times. An applicant's personal credit card can influence approval as well.
As a best practice, the process can be shortened by ensuring you have all your application materials completed.
Does my Business Need a Merchant Account?
Do you need a merchant account or would it be more beneficial to use a payment service provider? While a PSP allows for a fast payment processing setup, merchant account solutions can be customized to meet your company's overall processing needs. Additionally, if your business falls into a grey area regarding risk, chances are high that you might not even qualify for a PSP.
Therefore, if you're seeking credit card processing for your business and want a hands-on approach, securing a merchant account is in your best interest. With this tool, you'll be able to receive tailored fees, risk prevention tools, and customer service for your business. Once you decide on a provider, you'll be ready to accept credit card payments in no time!