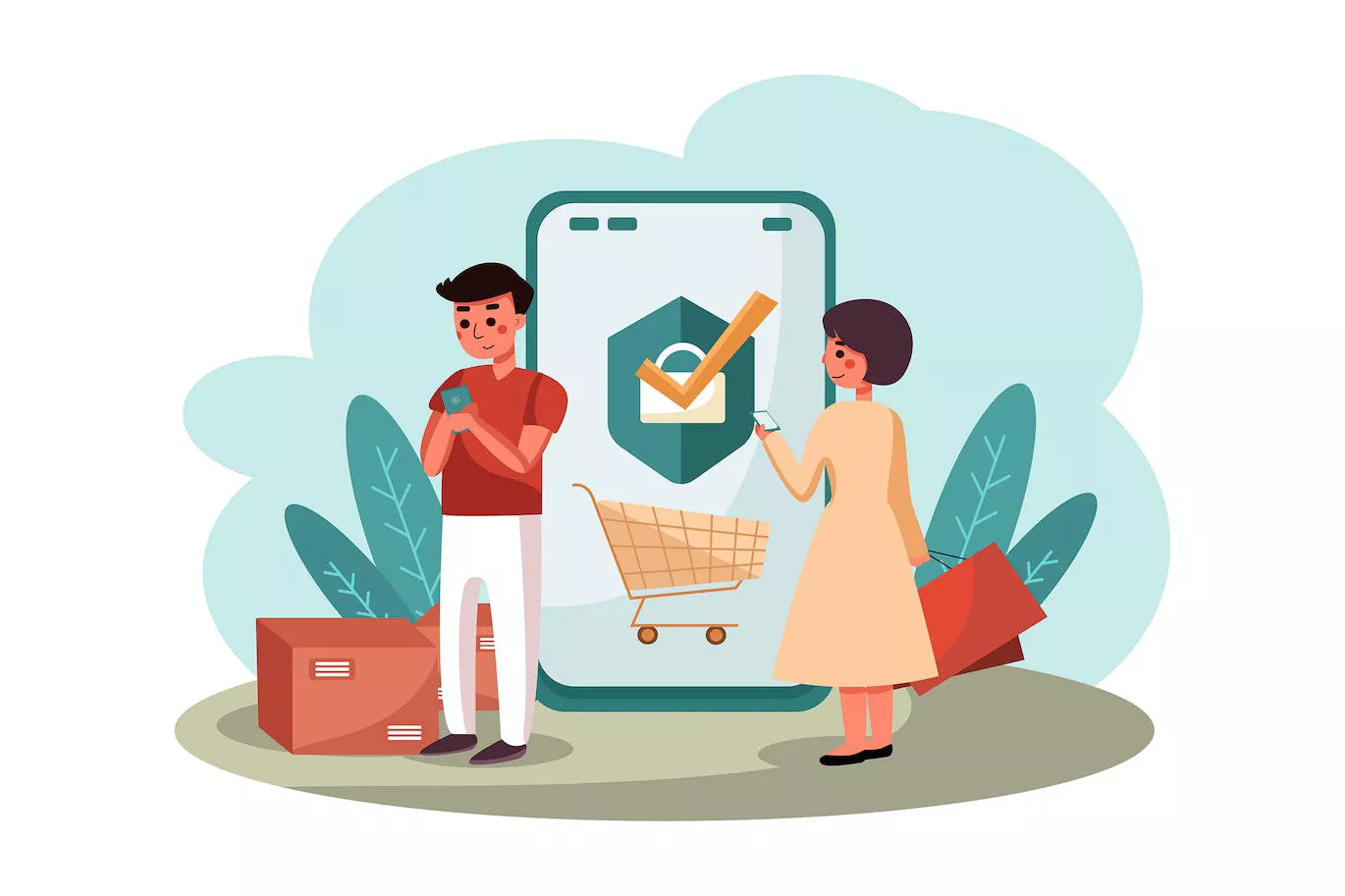 PayPal is one of the world's most recognized digital wallet providers, offering PayPal Business and PayPal Personal services. Many people associate PayPal with its quick, effortless online payments, but the company is a formidable provider of additional financial services supporting business owners. Whether you operate a large business with multiple brick-and-mortar locations or operate as a self-employed freelancer, PayPal has tools to help you process your payments.
Having processed more than $900b worth of transactions in 2020 alone, there's no doubt PayPal is a giant in the payments industry.[1]Statista. "PayPal's annual payment volume from 2012 to 2020". Accessed December 2, 2022. However, with several avenues through which merchants can obtain the necessary financial services available in today's market, many business owners question if PayPal Business accounts are still relevant. So, are they?
To help you determine if a PayPal Business account is relevant to your business operations, this guide explores everything you need to know about PayPal Business accounts—how they work, features, pricing, and the different types of accounts from which you may choose. If you decided a PayPal Business account isn't the most beneficial option, don't worry; we've included a host of other routes you may take to secure the merchant services necessary to run your business smoothly. Let's get started!
What Is a PayPal Business Account?
A PayPal Business account functions as a payment service provider offering business features such as invoicing, international payments, and recurring billing options. For those familiar with PayPal's traditional consumer peer-to-peer payment accounts, Business accounts function similarly, just with additional business-specific features. And while PayPal Business is specifically geared toward helping you accept digital transactions, there are also in-person transaction options you can add to your account at any time.
How Do PayPal Business Accounts Work?
To set up your account, you'll answer some questions about your business and supply your business bank account information. Once your bank is connected, you can start accepting payments, transferring money to your bank account, and sending invoices.
The transaction process
The transaction process varies depending on the types of payment you accept. For example, if you invoice a client, your client will receive a digital invoice via email with a payment link. If you sell a product using PayPal's checkout portal, your customer will be prompted to either log into their PayPal account or enter their credit card details to complete the transaction. Regardless of the payment type, PayPal is well-known for its ease of use.
If you're new to PayPal, you may need to wait up to 21 days for funds to clear into your account before you receive payment. Once you establish a good reputation with PayPal, funding holds will be released and the money will clear into your account instantly.
Transferring money to your bank
Another core benefit of PayPal Business is how easy it is to transfer money into your bank account. While most transfers arrive in your account the following day, PayPal gives its users the option to pay a premium for instant transfers—very useful if you need immediate cash. However, instant transfers can only occur after the money has been cleared into your PayPal wallet. Additionally, you cannot pay to bypass the 21 or seven-day holds, as you need to establish good account history to remove these types of restrictions.
PayPal Business transfer limits
PayPal Business transfer limits vary depending on the type of currency. However, you can usually transfer up to $60,000 per transaction.[2]PayPal. "What is the maximum amount I can send with my PayPal account?". Accessed December 2, 2022. For instant transfers, you will run into the following limits[3]PayPal. "PayPal Merchant Fees". Accessed December 2, 2022.:
PayPal Business Withdrawal
For verified accounts, PayPal Business doesn't have specific withdrawal limits.
Instant Transfer for Bank
$25,000 per transaction
Instant Transfer for Cards
$50,000 per transaction, $100,000 per day, $250,000 per week, and $500,000 per month
---
Types Of PayPal Business Accounts
While you can open a standard PayPal Business account, PayPal also offers other business account services to its United States users. Let's take a look at three business account options from PayPal.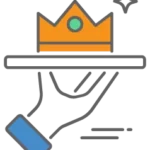 PayPal Payments Pro
If you'd like to accept PayPal payments on your website, but you don't want your customers to be redirected to another portal to process transactions, PayPal Payments Pro is a perfect solution. This customizable integration allows you to utilize a PayPal payment gateway on your website that directly sends payments to your PayPal account. With this service, you'll remove the need for customers to leave your website to process payments, allowing you to host your own checkout pages with custom designs. Additionally, users can set up recurring payments, explore in-depth reports, receive assistance with PCI compliance, and utilize a range of other premium tools.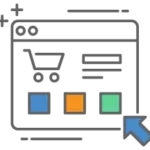 PayPal Checkout
PayPal Checkout is one of PayPal's most recognized solutions. It provides easy-to-use integration options for you to quickly set up in your online store or within your business's app. With PayPal Checkout, your customers can log into their PayPal accounts to process transactions quickly. Alternatively, if your customers don't have a PayPal account, they can enter their credit card details in the payment field.
You have two options if you want to integrate PayPal Checkout into your website or app. The first option, also the simplest, allows you to add a PayPal Checkout button to individual items in your store. You can do this by copying the prebuilt code onto your website. On the other hand, if you want to fully integrate PayPal Checkout into your online store, you can use the standard integration method. This will put PayPal Checkout onto your traditional shopping cart and checkout pages.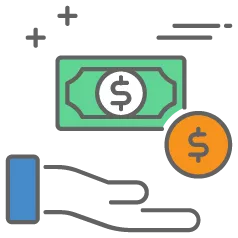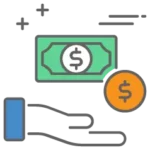 PayPal Payments Advanced
PayPal Payments Advanced is yet another PayPal solution that allows you to accept payments through your website. It provides users with an account into which they can receive their customers' payments.
---
12 Important Features of PayPal for Business
PayPal Business accounts come packed with a wide range of premium features. Let's take a look at some of the most beneficial tools you can use:
1. PayPal Checkout
As previously mentioned, PayPal Checkout is an easy-to-use payment processor for websites. This platform is used by millions of consumers to quickly process credit card and PayPal transactions. However, as a payment processing solution, PayPal Checkout does limit merchants in ways more traditional payment processing obtained through a merchant services provider does not. (More on this later.)
2. Virtual Terminal
PayPal Business account users can access virtual terminals that are perfect for accepting card-not-present (CNP) transactions. If you have a customer wanting to submit payment information via phone or email, you can use the virtual terminal to enter their credit card details and process the payment.
3. Point-of-Sale (POS) Solutions and Hardware
PayPal Zettle (previously iZettle) is the point-of-sale (POS) software and hardware solution for businesses wanting to accept in-person payments via the PayPal platform. As with most modern POS solutions, the PayPal Zettle platform makes it simple to import products, input orders, split bills, process payments, and track sales data.
In addition to its POS software, PayPal Zettle offers a full range of hardware options to its clients. Please see the costs of PayPal Zettle hardware below:
Card reader: First is $29; $79 for additional readers
Store Kit Mini: $249
Store Kit Standard: $499
Store Kit Plus: $699
Cash Drawer: $119
Portable Printer: $269
Barcode Scanner: $229
4. Invoicing Options
One of PayPal's most vital selling points is its invoicing platform. While you can access PayPal invoices from a Personal account, PayPal Business features are much more suitable if you plan on processing large invoice amounts.
With PayPal invoices, you can create a brand-new invoice in a matter of seconds. To do this, simply input your customer's core details and PayPal will send the invoice to your client. They can then pay the invoice online via a payment link. You can also manage and track all of your invoices from a single platform, as well as send follow-up emails for remaining unpaid invoices.
5. Recurring Payments & Subscription Setup
If you want to start an online business with a subscription model, you need a payment provider that makes it easy to set up recurring payments. With a PayPal Business account, it's simple to initiate recurring billing for both services and products. Not only can you quickly set up recurring payments, but you can also easily manage your subscriptions from a central dashboard where you can view outstanding payments, completed payments, and pending cancellations. You can also suspend and cancel subscriptions directly from the dashboard.
6. PayPal Business Buy Now, Pay Later Option
PayPal has a wide range of payment options for businesses, but one of the most revolutionary is its buy-now-pay-later services (BNPL) called PayPal Credit and PayPal Pay in 4. An excellent tool for making high-ticket purchases more accessible, customers can choose to access a line of credit for a transaction with the former option or pay for a purchase over multiple payments of an installment loan with the latter. And unlike other BNPL services, PayPal doesn't charge merchants an additional fee for this service. Instead, merchants pay the standard transaction fees while benefiting from their customers' credit.
7. Tools for Social Selling
PayPal has made it simple for customers to pay via social media. You can now generate listings on your favorite social media platforms with easy-to-use links redirecting customers to pay via PayPal—making it effortless and secure for your customers to purchase goods and services via social media.
8. Operations Management
PayPal Business services include a range of management tools to simplify the backend of your business. With PayPal Business, it's easy to manage transaction disputes and product returns, as well as access discounts on shipping—all within your PayPal dashboard.
Additionally, you can access small business financing if you need to secure capital for your enterprise. Easily check your eligibility for financing directly in your PayPal dashboard.
9. Risk Management
PayPal Business users have access to a range of risk management features and resources to help protect their operations. Whether it's online content to help you understand how to avoid fraud or fraud detection technology to prevent fraud, you'll find the risk management tools you need at PayPal.
10. Next-Day Funds
If you want quick access to cash, PayPal's "next-day funds" feature allows you to transfer money to your bank account by the next day. As maintaining strong cash flow is essential for many businesses, this feature ensures that you'll never have to wait to access cash.
11. Fraud Protection
As mentioned under risk management, PayPal Business users have access to various fraud prevention tools to help avoid financial losses. As PayPal handles billions of transactions annually, the company has a unique understanding of fraud and how it impacts businesses. PayPal offers encrypted technology, password-protected payments, 24/7 monitoring, and other seller protection tools.
For business owners utilizing the platform, PayPal chargebacks can be a frustrating issue. However, the company does help deal with customers claiming unauthorized transactions or unreceived items. If you follow the correct protocols, PayPal will help you reduce exposure to chargebacks.
12. Customer Support
PayPal has a range of customer support options if you run into issues with its platform. Users have access to an online resource center with an extensive database of informational material. There are also many useful resources for coders who want to integrate PayPal and its features into their digital platforms.
While PayPal claims to offer 24/7 monitoring for fraud prevention, they do not provide live phone support around the clock. You can reach a PayPal representative between 6:00 AM PT and 6:00 PM PT, seven days per week. However, other payment processing providers offer better customer support hours for US-based clients.
---
Benefits of a PayPal Business Account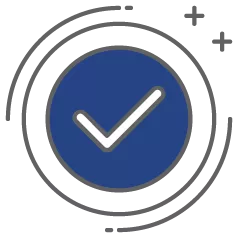 Low entry barriers
PayPal Business accounts offer easy access to business services with low entry barriers. You don't need a registered business or a minimum revenue level to set up an account.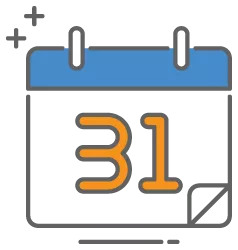 No long-term commitments
With PayPal Business, you don't need to sign up for a minimum term. You can simply cancel your account if you no longer wish to use it.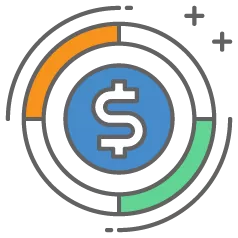 Multiple payment options
You can accept payments online, send digital invoices, process in-person transactions, and process international payments without any hiccups.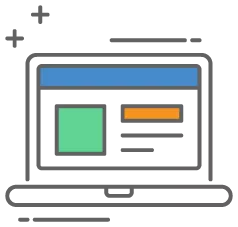 eCommerce platform integration
If you want to sell products online, PayPal is compatible with all major eCommerce platforms and website builders—easily add it as a payment option to any online store!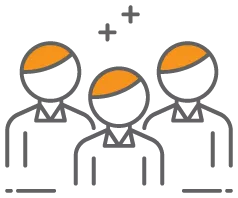 Access to PayPal Credit customers
PayPal has been hard at work developing a range of credit and BNPL services for its customers. Businesses accepting PayPal payments won't pay extra fees to accept credit card payment options. This makes it easier for customers to afford high-ticket items, which can positively impact your business's revenue.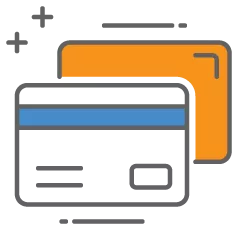 PayPal Business account debit card
PayPal Business offers Mastercard to its clients who need a debit card linked to their PayPal wallet. Having a business debit card makes it easy to withdraw money directly from your PayPal Business account. You can also use the card to pay for recurring payments, in-person purchases, and more.
Downsides of a PayPal Business Account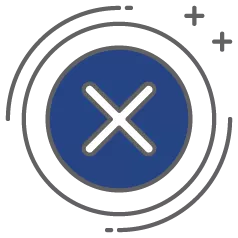 Frozen funds
PayPal is known for freezing funds without any notice, which can cause cash flow nightmares. This is typically done if PayPal suspects fraud, but it can impact legitimate businesses too.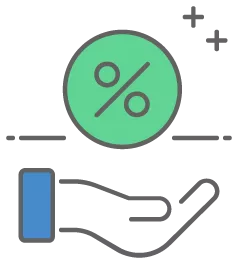 High processing fees
While PayPal is a giant in the eCommerce world, you'll pay a premium for its convenience. If your primary concern is accessing digital transactions at the lowest price, PayPal mat not be the best option.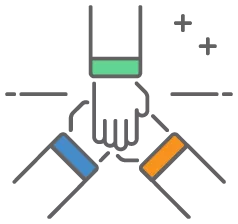 Many available options
Although PayPal is a veteran in the digital payments industry, many competitors are now in the same niche. For this reason, you should always compare the features and fees available at other providers before committing to PayPal Business.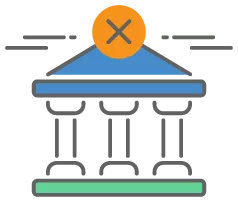 Not a Business Bank Account
Many business owners make the mistake of equating PayPal Business accounts to business bank accounts. However, a PayPal Business account is simply a digital wallet allowing you to send and receive money. You still need to link to a traditional bank account during the sign-up process.
---
PayPal Business Pricing and Fees
Unlike many payment processors and service providers, PayPal Business account fees do not include monthly fees or sign-up costs. PayPal makes money by charging its clients premium processing fees.
Commercial transaction fees
If you choose to use PayPal's additional commercial services, you may come across other transaction fees. Let's explore these fees in more detail below:
Invoice Transaction Fee: 3.49% + $0.49
Send Money for Goods and Services: 2.99%
Receive Money for Goods and Services: 2.99%
Standard Debit and Credit Card Transactions: 2.99% + $0.49
PayPal Checkout Fee: 3.49% + $0.49
PayPal Guest Checkout Fee: 3.49% + $0.49
QR Code Transaction Fee ($10 USD and below): 2.40% + $0.49
QR Code Transaction Fee ($10.01 USD and above): 1.90% + $0.49
QR Code Through Third-Party Integrator: 2.29% + $0.09
PayPal Zettle
If you decide to use PayPal Zettle, you will be subject to the following transaction rates:
Card Present Transaction: 2.29% + $0.09
Card-Not-Present Transactions: 3.49% + $0.09
QR Code Transactions: 2.29% + $0.09
Invoice Transactions: 3.49% + $0.49
Payflow Pro (Payment Gateway)
Payflow Pro is a tool used for building checkout pages on your website. This means clients won't be redirected to PayPal to process payments on your site. Let's take a look at the extra fees associated with this platform:
Payflow Pro Transaction: $0.10
Payflow Link Transaction: $0.10
Nonprofits and donations
If you want to use PayPal to process donations, you'll be subject to the following fees:
Donate Button: 2.89% + $0.49
Generosity Network: 2.89% + $0.49
PayPal Checkout for Donations: 2.89% + $0.49
Micropayments
If you want to receive micropayments, the fees are higher than traditional transactions:
US Micropayments: 4.99% + $0.49
Other fees
While the above sections cover most of the fees you'll encounter when using a PayPal Business account, let's take a look at some other fees to consider:
Charity Transaction: 1.99% + $0.49
Alternative Payment Method (APM): 2.59% + $0.49
US Dispute Fee: $15
U.S. Chargeback Fee: $20
Note: These fees are for businesses receiving U.S. dollars. If you are receiving non-U.S. currencies, other fees will be applicable based on the currency.
---
Requirements for Paypal Business Account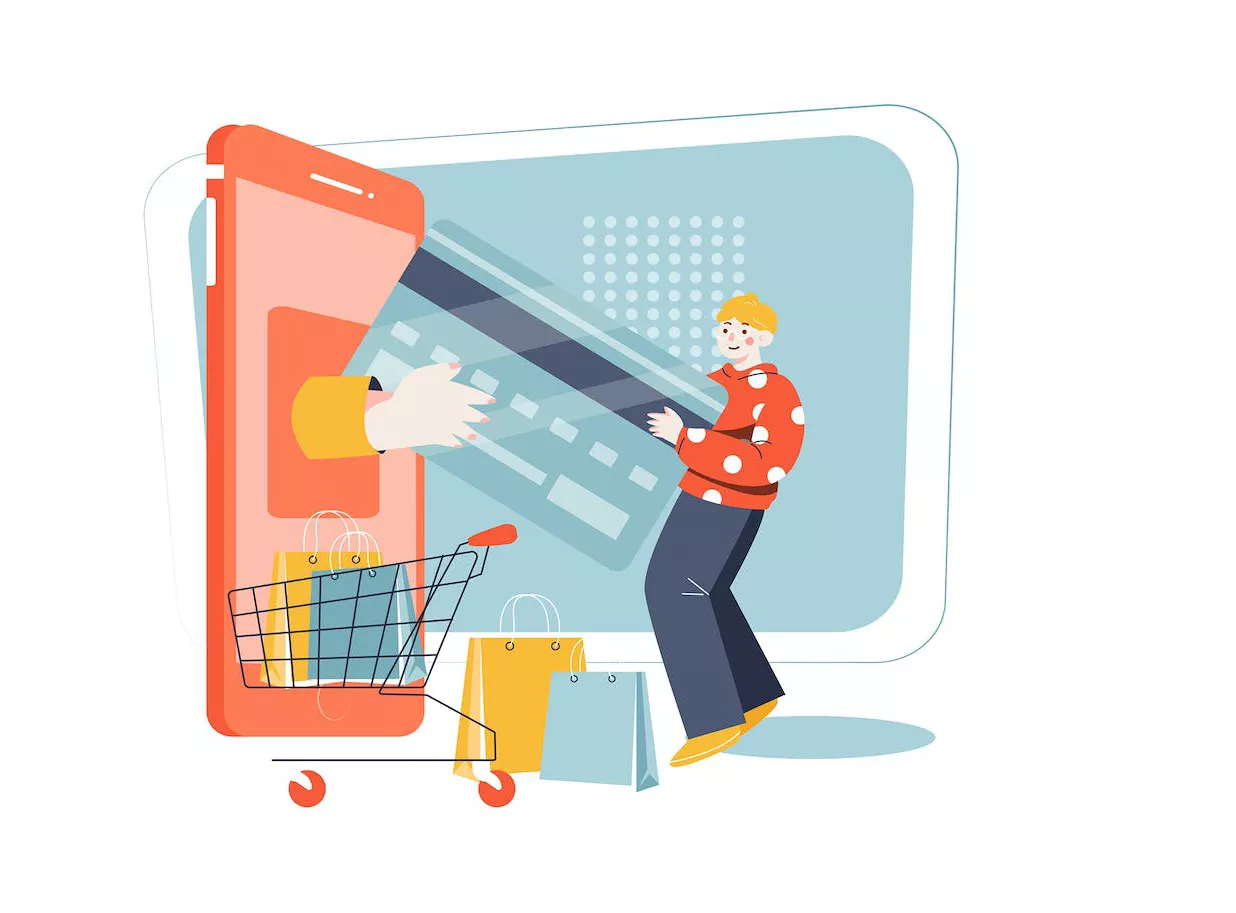 PayPal Business account requirements are easy to meet, as you don't need an EIN or an LLC to use the platform. Instead, you simply need your personal details and a U.S. bank account to link to the service.
Obtaining a business bank account can be challenging if you don't have previous experience owning a company. However, PayPal allows business owners to connect a personal bank account for verification purposes.
How to Set Up a PayPal Business Account
It's easy to create a PayPal Business account. Simply head over to the PayPal website and follow the listed steps. You can start selling products immediately, but there may be a hold on funds until PayPal can verify you are a dependable seller.
Upgrading or Downgrading PayPal Business Accounts
If you already have a Personal PayPal account, the process of obtaining a Business account is different. See below for information on upgrading from a Personal to a Business account, as well as downgrading from a Business to a Personal account.
Upgrade to a PayPal Business account
Upgrading to a PayPal Business account is easy. Log into your Personal PayPal account and head to the settings tab. Select "Upgrade to a Business Account," after which the process only takes a few minutes to complete.
Downgrade a PayPal Business account
Conversely, the process can be slightly more challenging if you wish to downgrade a Business account to a Personal account. You will need to contact customer support to discuss reverting your account.
How to close a PayPal Business account
If you want to close your PayPal Business account, head to the "Profile and Settings" tab in your dashboard. Select "Account Settings." On the right-hand side of the "Account Type" tab, click the "Close Account" button and follow the instructions to close your account. You can follow these steps to close a Personal PayPal account too.
---
When Does Using PayPal for Business Make Sense?
Let's take a look at instances in which PayPal for Business makes sense for your enterprise:
You Already Use PayPal: If you already use PayPal, upgrading to a Business account is simple. For those familiar with the platform, using all of PayPal Business's features will be a walk in the park.
You Want to Add Extra Payment Features: With PayPal's online payment features, you don't need to partner exclusively with PayPal to use its business services. If you want to add PayPal to your existing payment processing system, you can do so without changing your existing merchant account provider or payment processor.
When Does a PayPal Business Account Not Make Sense?
Let's take a look at some instances in which a PayPal Business account doesn't make sense:
Cost Is Your Main Priority: While PayPal is convenient and easy to use, it can be more expensive than other payment solutions.
You Want Full Control Over Payments: Like other payment service providers, PayPal doesn't provide the same level of payment control as merchant account services. You'll always be at risk for frozen or restricted funds, as well as account termination, which can be frustrating for business owners who need immediate cash flow.
Are There Any Suitable PayPal Alternatives?
While there's no doubt PayPal Business accounts offer a wide range of benefits, there are other popular payment service providers available if you need to process transactions for your business. Instead of PayPal, you may consider Stripe or Square as your payment service provider.
However, because most payment service providers operate similarly, they also come with similar drawbacks. So, opting for Stripe or Square over PayPal may not circumvent the very pitfalls you're trying to avoid. Specifically, payment service providers allow you to facilitate payments without securing an individual merchant account for your business. While this allows merchants to begin processing payments quickly, it is neither a stable nor tailor-fit solution.
For business owners looking for dependable payment processing customized to their business's exact needs, the best solution is obtaining a merchant account through a merchant services provider. Doing so gives you more control over your payments. Likewise, merchant accounts typically offer more competitive pricing than payment service providers do.
---
PayPal Business Accounts: Final Thoughts
PayPal Business accounts continue to remain relevant for business owners across the globe. While this is true, it can be difficult to rely on this type of account for all of your business needs. PayPal has been known to hold funds, offer expensive pricing, and terminate accounts, so it's always a good idea to have a backup processor. When you apply for a merchant account, you'll get the necessary support you need to run your business smoothly!
FAQs About Paypal Business Accounts
What's the difference between a PayPal Business and a Personal account?
PayPal Business accounts are very similar to Personal accounts at face value, as their interfaces and general features are alike. However, with PayPal Business accounts, you can access various additional business features.
Do I need a PayPal Business account?
This depends on a few factors. If you already use PayPal frequently for business purposes, upgrading to a PayPal Business account can be helpful. It can help you separate your personal finances and unlock additional business features you won't find in a Personal PayPal account.
Can I change my business name on PayPal?
Yes. If you want to change your business name on PayPal, log into your account and head to the "Account Settings" tab. Under the "Business Profile" section, click "Account Owner Information." This gives you the option to change your business's name.[4]PayPal. "How can we help?". Accessed December 2, 2022.
Is there a PayPal Business app?
Yes, there is a business-specific app that allows you to manage invoices and control a host of other payment functions. You can download it on Apple and Android app stores.
Do you have to be a U.S. citizen to open a PayPal Business account?
No, PayPal Business accounts are not exclusive to U.S. citizens.
Is there a free PayPal Business account?
No. While PayPal Business accounts don't come with monthly fees, they do charge transaction fees on your sales. There are also transfer charges associated with certain payments.
Do you need a business for a PayPal Business account?
No, you don't need a business in the traditional sense, but you do need to sell something. For example, if you are a freelance graphic designer and have never incorporated your business, you can still open a PayPal Business account to invoice clients.
Is there a minimum income required to open a PayPal Business account?
Currently, there are no minimum income or revenue requirements for PayPal Business accounts in the United States.
Do I have to pay for currency conversion if I use PayPal Business internationally?
Yes, numerous currency conversion fees are associated with using a PayPal Business account internationally.
How much will it cost to open and use a PayPal Business account?
Please refer to the above section entitled "PayPal Business Pricing and Fees" for information about the fees for transacting money using a PayPal Business account.
Can I use PayPal as my business bank account?
No. If you run a business, you should also obtain a business bank account that connects to your PayPal account, making it easy to transfer money between the two. While you don't need a business bank account to open a PayPal Business account, you will at least need a personal bank account to link to your PayPal Business account.