When you start a business, it's essential that you establish one or more separate bank accounts to distinguish your business finances from your personal banking, yet the process of opening a business banking account can seem utterly daunting. Nearly every bank advertises several different kinds of business products, all with different features and fees.
What kind of business account you go with—and from what bank—is entirely up to you. We're here to help you navigate the steps to get there.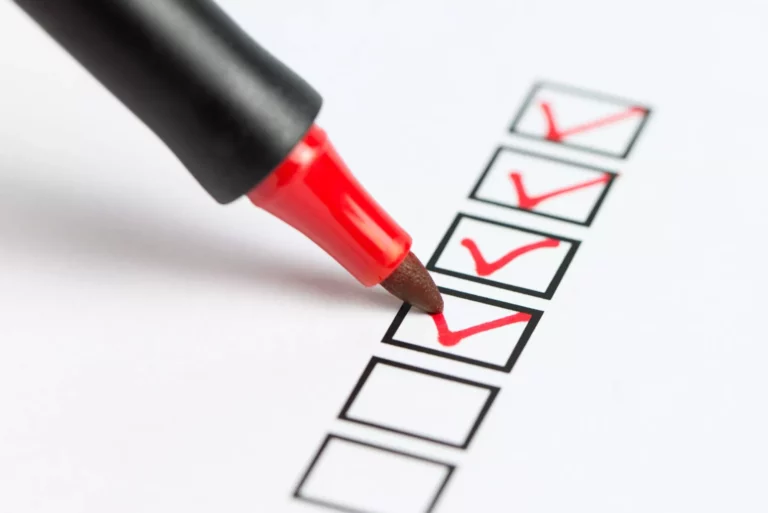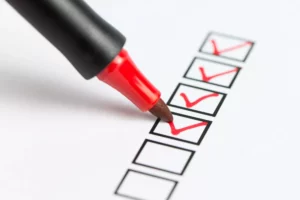 Step 1: Decide What Type of Account You Need
The four main types of business bank accounts are checking, savings, merchant, and credit. Each offers its own benefits and even online-only options.
So ask yourself: which account features are must-haves, and which you could do without? For example, are you looking for a bank account with lots of analytics? Would you be best served by a slick mobile app for on-the-go banking? Are you looking for a line of credit as well? Here are a few considerations about each type of account.
Merchant account
If your business accepts credit card and debit card payments, you'll need to set up a merchant account. A merchant account is like an intermediary, or a holding tank: a customer pays your business with a debit or credit card, the money goes into a merchant account first, then, in a day or two, is automatically transferred to your business bank account as earnings.
You'll want to shop around. The terms of merchant accounts can vary widely to include monthly fees, transactional fees, international exchange rate fees, and more. At the same time, know that it's possible to negotiate these rates. Both when you sign up, and at least once a year. And note that some merchant accounts come with additional merchant services for some all-in-one solutions.
Business checking account
A traditional business checking account operates a lot like a personal account. It lets you write checks, electronically transfer funds and make purchases, deposits, and withdrawals on behalf of your business. It will likely have the least restrictions and is the most versatile in terms of what you can do with your money. So, if you're looking for a place to hold income, or pay operating expenses, a business checking account is a great place to start.
Business savings account
A business savings account keeps a portion of your funds separate from your daily transactions as a more suitable, and stable, place to save for future investments (like equipment, or expansion). As opposed to a business checking account, a business savings account also comes with the ability to earn more of an annual percentage yield (APY) on qualifying balances. But, the money may be slightly less accessible. There are also other "savings" and investment products – such as certificates of deposit and money market accounts – but to start saving in the most basic way, evaluate different savings accounts to make sure you choose one that makes the most sense for your cash flow.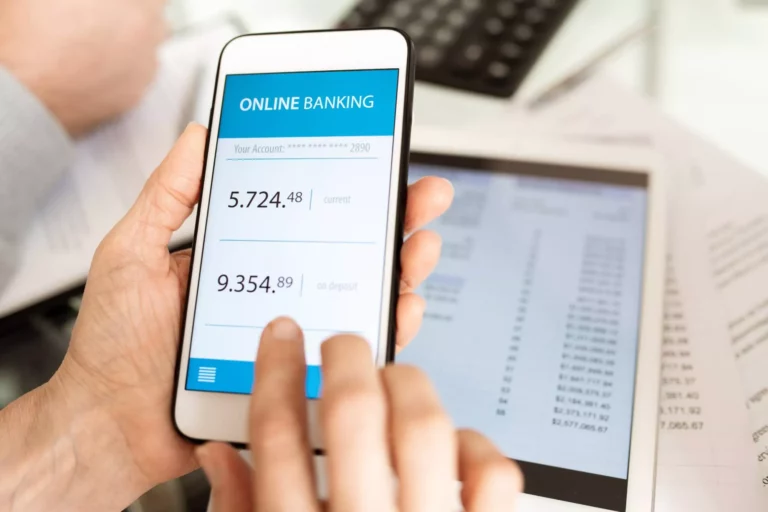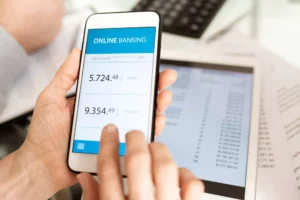 Step 2: Select a Bank
Don't be shy about shopping around and digging into the details of different bank accounts. Make sure to compare the benefits and costs of both traditional banks and online-only banks. Both offer similar services, but their overall fees and access to brick-and-mortar locations are their main difference.
For retail businesses like restaurants, stores, salons, and other small vendors, traditional banks are best. Cash deposits don't work well for online banks, as there are fewer places to bring your cash. Low-overhead banking institutions are a better choice for businesses that can largely bank online and don't deal in hard cash.
Traditional banks, on the other hand, are going to offer a wider variety of banking products. And their customer service options will include more access points, such as in-person meetings, phone, and live chat.
Step 3: Gather the Documents Needed for Opening a Business Bank Account
Though it will vary by bank, opening a business bank account does require some effort, as there are a handful of documents you'll need to get in order first. When you go to apply, try to have as many of the following documentation at the ready:
Business formation paperwork
Your business formation paperwork, or "Articles" of Organization (or Incorporation) will need to be provided at the time of application. This is the document you filed with the state when you formed your business. It's more or less the contract you have with all your business participants and any third parties. And, it establishes your business with the state by providing its public information like name, address, and type of business.
Social Security Number (SSN) or Employer Identification Number (EIN)
Depending on your business structure, you'll need either your Social Security Card (if a sole proprietorship or single-member LLC), your Federal Tax Identification Number (TIN) if you have one, and most importantly, your business's Employer identification number (EIN). Your EIN was provided by the IRS in the following 9-digit format: XX-XXXXXXX. Note that your EIN is different from your Taxpayer Identification Number (TIN) but both should be included in your business documentation when you go to open an account.
Photo ID
You will need to bring your photo identification as the owner-operator of your business and/or one of the authorized persons identified in your business's operating agreement.
Ownership agreement
To apply for your business account you'll need to present your ownership agreement laying out the bylaws, membership, and governance of your business entity.
Business licenses or permits
You'll want to present any relevant and current professional licenses, certifications, and permits when you apply for your business account.
Monthly revenue statement
You will also likely be asked to provide a copy of your business's profits and losses via a revenue statement, such as in IRS tax form 1040 (though what you are asked to provide may vary by bank).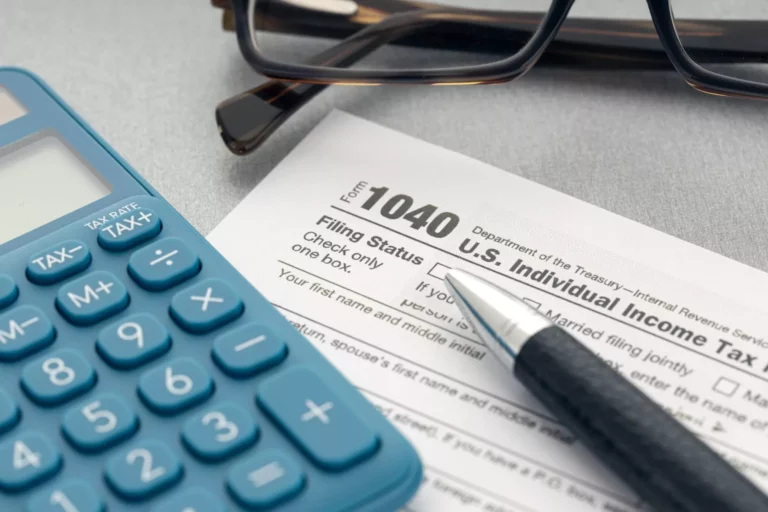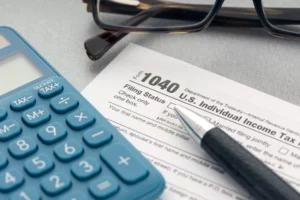 Step 4: Apply for the Business Bank Account
Once you've researched your options and are ready to take the plunge, it's time to apply. The process isn't too dissimilar to opening a personal checking or savings account—save for all the paperwork. There's a hefty amount of documentation that you're expected to provide about your business. However, once in order, the rest is fairly straightforward and if you're ready with the right documents, can be completed in a few minutes.
Step 5: Deposit Funds
Regardless of business checking, savings, or merchant account, once you've opened the account, the last step is to deposit funds. Banks will ask for a minimum deposit (as low as $15) via electronic transfer, check, or cash.
After that, your business banking account is ready to use.
Costs & Fees
You'll find a wide variety of fees associated with business banking. Such as monthly maintenance fees, transaction fees, wire transfer fees, overdraft fees, ATM service fees (some banks reimburse for out-of-network ATM fees, while others do not), and/or cash deposit fees all of which are either standard or applied under certain criteria.
Even business banking accounts that claim to be "free," for example, often come with a long list of stipulations that if violated, charge you fees. This is why it's important to review not only the associated account fees but also the terms of those fees before signing up. You may be able to (depending on the size of your business and the relationship you have with your bank) negotiate some of those terms and/or fees. Let's break them down.
Are there any monthly or ongoing fees?
Yes, there are monthly, and/or ongoing fees associated with business banking that are generally higher than personal accounts, and come with more restrictions (and could trigger penalties if violated).
For example, most banks charge individual transaction fees, or excess transaction fees ranging from $0.10 to $0.75 on sales over your account's transaction limit. This number could vary but usually starts around 100 transactions per month.
So, for example, if you were to choose a less expensive business account as a result of grossly underestimating the amount of business you do in a month, your overages could end up costing more than the account itself.
So, try to accurately estimate your business' projected sales and transactions per month, and select an account with a transaction number closest to your estimates.
Cash deposit fees can be about $0.20 to $0.30 for each $100 you deposit above the cash handling limit. And finally, monthly maintenance fees can range from under $20 to $95 per month. Though, much like some banks issue penalties, others take the opposite approach by waiving such fees under certain criteria. For example, if you maintain a minimum balance (or combined balances between accounts), spend a certain amount on a debit or credit card each month, or use any of the bank's other services, maintenance fees may be waived.
Are there sign-up bonuses?
Often, yes. As you research your banking options you'll see generous signing bonuses offered at various banks for opening a business account. You might see cash incentives from $200 – $500 for opening and maintaining a minimum balance over a period of time (or other such terms). These offers can be enticing but note they'll come with very strict terms. Also, be aware these bonuses are taxable via 1099 the following tax season.
Does the account have a minimum balance requirement?
Yes, business bank accounts will often have balance minimum requirements. Whereby, if you don't meet the criteria you'll be charged a fee (or similarly, disqualified of your bonus). These amounts will vary according to bank and account type. But, they'll want you to keep an average daily or monthly balance minimum, in either a single account or across multiple accounts within the same institution.
Which Account is Best for your Business Structure?
In a general partnership, corporation, or any limited liability company, your business is a separate legal entity and requires a separate business bank account, if not several. With these business structures, you shouldn't be using any personal accounts for business expenses.
While a sole proprietorship may not legally be required to maintain a separate business bank account (for tax purposes or otherwise), it's still a good idea. A separate checking, merchant, or savings account is simply part of managing the finances of a legitimate business operation and growing it.
How to open a business bank account for an LLC
Most banks will let single-member limited liability companies (LLCs) open a bank account with just their SSN. However, if you have one, your EIN is preferred for reasons having to do with privacy, record-keeping, etc. Following the LLC filing instructions, you should have obtained an EIN from the IRS at the time you formed your LLC.
To open a business bank account for an LLC you'll also need the company's TIN and a copy of the articles of organization (or certificate of formation). If the articles of the organization do not provide sufficient information regarding who is authorized to sign on behalf of the LLC, you may need additional documentation that provides that information.
Advantages of Opening a Business Bank Account
The main benefit of a business bank account is that it keeps your business and personal finances separate. A business bank account aids you in performing some of the most basic financial responsibilities of your business: filing taxes, paying employees, managing cash flow, projecting profits and losses, and much more. Below are additional benefits.
Limited liability protection
One main benefit of separating your business and personal finances is that it helps limit your personal liability. In the event of a lawsuit or a large liability, a business account helps prove that you and your business are separate financial entities.
Simplify taxes
With a separate business bank account or accounts, it's also much simpler to compute, process, and file your business taxes. Separate subaccounts can even help keep track of your assets, liabilities, expenses, and revenue/income entirely separate so that tax prep is a breeze. In sum, business accounts make it easier to pay your business's taxes, including any estimated quarterly taxes.
Accept and process credit card payments
Nearly every legitimate business out there today aims to accept some sort of debit or credit card payments, whether online, over the phone, or in person. This wouldn't be possible without a business merchant account. Operations can also run smoother with the aid of business credit/debit cards as your employees are able to handle banking, shopping, and other tasks on behalf of the business.
Professionalism
Regardless of what kind of business you own and operate, a business banking account helps customers recognize your company under a legitimate, professional banner. For example, a separate business account allows customers to make checks out to the business name instead of the business owner.
Possible credit options
Most banking institutions offer some sort of credit card or emergency line of credit should you ever need them. And if your business or start-up doesn't yet have credit, many banking institutions offer business credit cards that can be used to start building a credit history over time, paving the way for future business loans.
Also, note the array of banking options that often come with your credit card processing providers often offer discounts for combined or add-on services, as well as smooth service integrations.
3 Tips to Consider When Getting a Business Bank Account
1. Compare account details and features at several banks
There's no rule that says you have to do all your business banking at the same place. In fact, it's wise to compare the features and account details at several different banks before choosing a plan.
Still, opening a business bank account where you already do your banking can make it easier to manage all your money in one place. If not where you bank personally, but perhaps a bank you've selected because of its combined features for several accounts you're setting up. A bank's familiarity with your banking and credit history could prove helpful to you if you ever need a business loan or line of credit—as loyalty is one factor a lender might look at when making credit decisions.
2. Ask about software integration options
Many banking institutions are able to integrate with 3rd party business tools, including popular accounting software like QuickBooks, etc. This can save you the effort of manually transferring details of all your transactions into various business accounting categories. If saving that effort is a feature to you, ensure the account syncs up to your preferred accounting software before signing up.
3. Open an account that gives your business room to grow
If down the line you expect to need more than just a deposit account, look at their other finance products. Such as savings, certificates of deposits (CDs), and/or money market accounts. In other words, there are plenty of ways to save, invest, and grow your business. Or, for leaner times, explore what small business loans, lines of credit, and/or credit cards are available.
Final Thoughts on Opening a Bank Account for Your Business
Business banking accounts offer a great number of benefits to businesses over what can be offered with personal banking. No matter what type of business you own, it's always a good idea to separate your personal and business finances. Just make sure to compare a few options before signing up to make sure you're getting the best deal. Once you have your business bank account set up, you're ready to start processing credit cards.
FAQs: How to Open a Business Bank Account
Here are answers to some more questions about opening a new business account:
Can I open a business bank account online or should I apply in person?
Generally speaking, opening an account online is usually faster and easier than visiting a branch to apply in person. That said, if you have specific questions, you may find it harder to get answers with an online-only bank. Many find it helpful to meet with a business representative at their local bank in order to get their questions thoroughly answered.
Some types of businesses in fact require you to apply in person. Such as those providing money services, telemarketing, gambling services, dealers in precious metals, and government entities.[1] Nolo Legal Encyclopedia."Opening a business bank account." Accessed June 26, 2022.
Wherever you decide to take your banking, know that you can always revisit your terms, both at sign-up and at least once a year. It's standard for most banks to allow for an account review in order to optimize your banking experience. Banks are willing to renegotiate terms if it makes sense.
When are you sure you need to open a business bank account?
You know it's time to open a business account when you start accepting or spending money as your business entity. At that point, you'll want to start applying for your business documentation, as these things can take several weeks or even months to complete.
Is there a difference between a bank and a credit union?
The biggest difference between a bank and a credit union is that a bank is a for-profit institution, while a credit union is a not-for-profit institution. Both function in similar ways and offer similar types of financial products. Credit unions are usually membership-based and more regional and have a less national presence. They do, however, often get high customer satisfaction over traditional banks. So if you have sufficient branches near you, credit unions can be a great choice for a number of kinds of small businesses.
How much does it cost to open a business account?
Ideally, your business has some amount of capital to start with, as many business accounts will require a dollar minimum to open the account, and/or a minimum daily balance. Between the monthly service charges and other fees, business owners can expect to spend anywhere between an average of $25 and $100 on the services associated with one or more business account(s).
Can I open a business bank account with an EIN only?
For any business that isn't a sole proprietorship (or a single-member LLC), you will need to present your EIN when you apply for a business account. Note, however, that you generally won't be able to open a business banking account with an EIN alone. Most banks also require additional documentation such as articles of incorporation, the IRS Form 1040, and a business license.
---