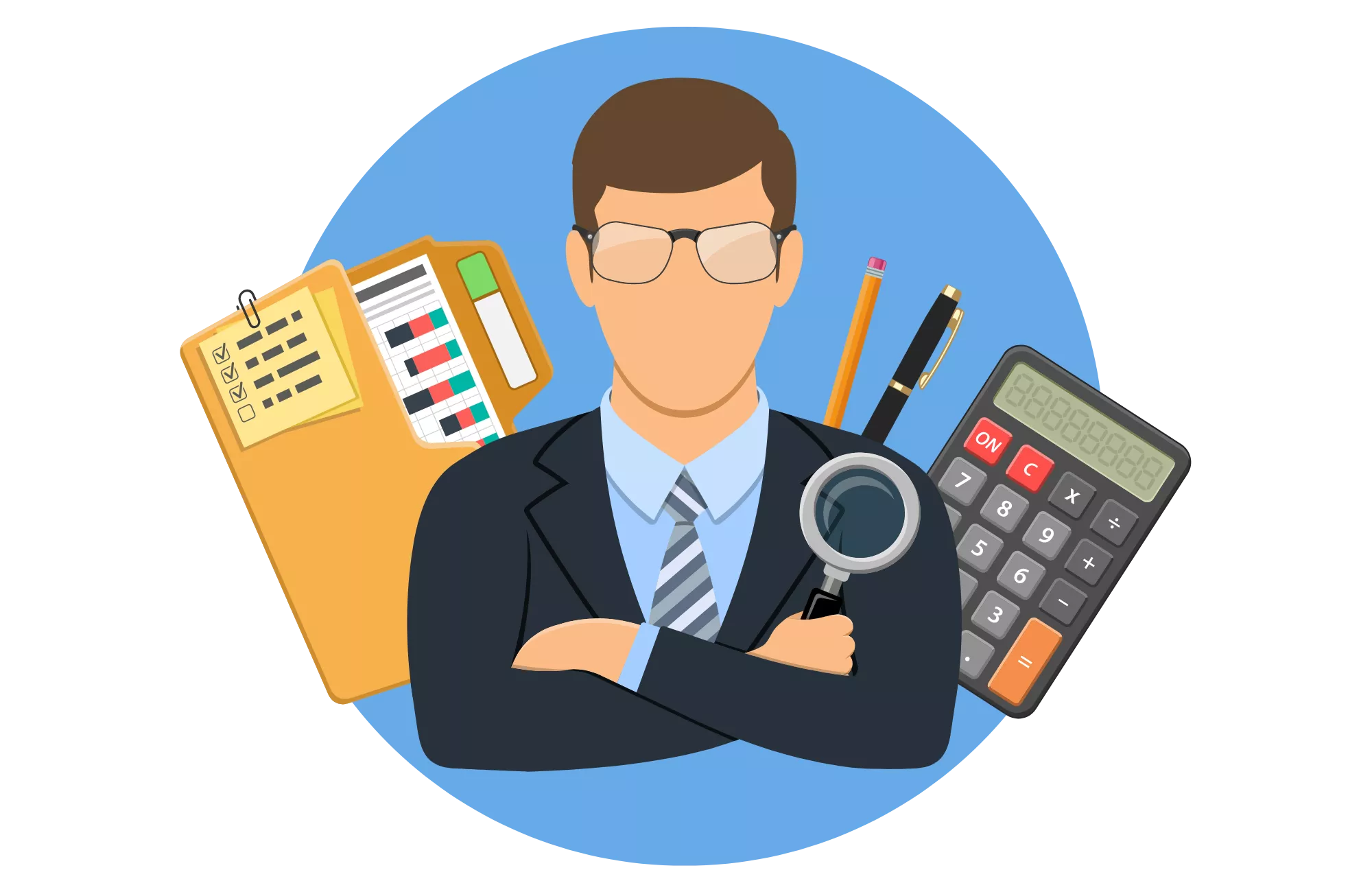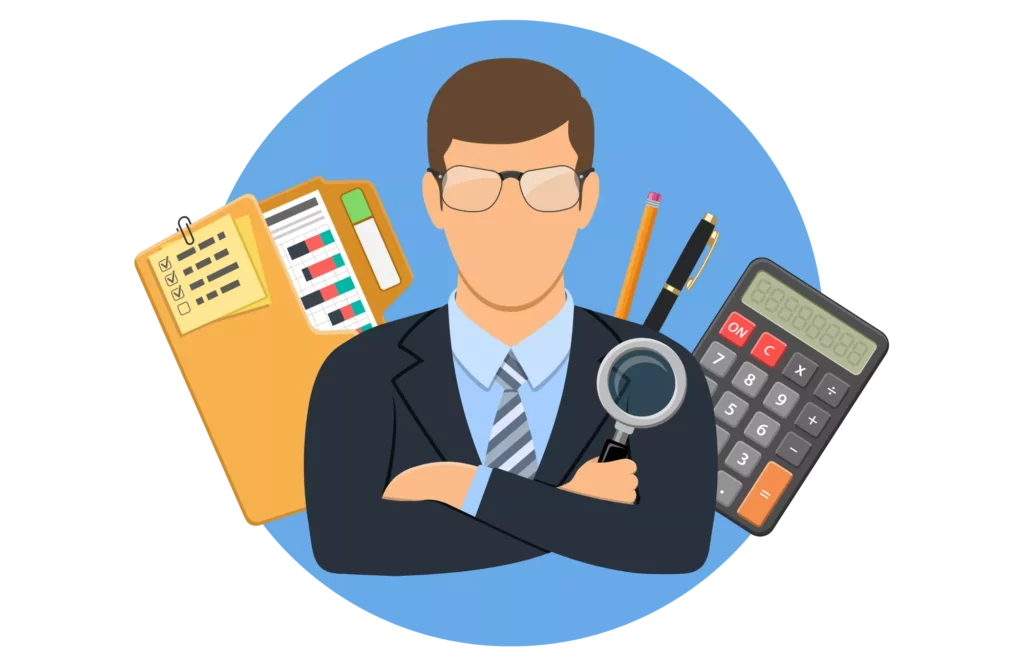 Like Xerox is to copies, and BandAid is to bandages—QuickBooks has been synonymous with business accounting software since the 1990s. Despite increased competition, QuickBooks still helps businesses of all sizes automate the bookkeeping and accounting tasks previously done by hand. However, there is a lot to know about using QuickBooks, especially if you're a newbie.
Let's explore what QuickBooks does, how it stacks up against its competition, and if it might be a good fit for your small business.
What Is QuickBooks Used For?
QuickBooks is a feature-heavy, cloud-based financial software system owned by Intuit. It helps businesses manage their finances and perform advanced accounting and bookkeeping functions. With QuickBooks, you're able to:
Track sales, expenses, and profits
Handle payroll
Oversee inventory
File taxes
Create and send invoices
QuickBooks assists in managing all aspects of your business's finances and remains the forerunner for small businesses, the self-employed, large enterprise, and any sort of business in between.
How Does QuickBooks Work?
QuickBooks offers a lot of tools, but one of its greatest features is that it automates your bills and tracks expenses by seamlessly connecting to your bank accounts and credit cards. This means you're automatically able to balance your accounts to make sure you have enough money in to cover the money out. Once set up, you can have a full financial picture of your business's performance, at any given time.
How to Use QuickBooks for Small Business
Learning QuickBooks can give you a competitive advantage against other small businesses. Like most accounting software, the platform requires at least some understanding of bookkeeping and accounting to get the most out of it. QuickBooks always recommends enlisting the expertise of a business accountant to review your work. Its automated software is far from a hands-off job and requires some form of know-how to begin. However, once you're all set up, you'll be able to see the benefits of what QuickBooks has to offer.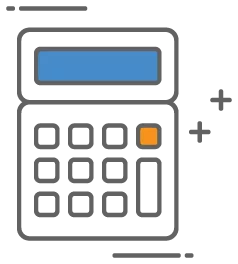 Track bills and expenses
QuickBooks is a great tool for keeping track of your bills and expenses. You can easily add and manage your accounts, create invoices, and track payments. You're able to easily connect your bank account and credit cards to import transactions. You'll also be able to sort transactions and create rules on how you want your expenses to be categorized. With QuickBooks, you'll never have to worry about missing payments or worry about the chaos of bill tracking.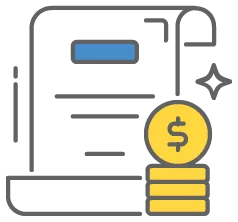 Invoicing
If you're constantly worried about being paid on time, software with invoicing features is a necessity. With QuickBooks, you can create professional invoices from scratch. With the ability to customize an invoice, you can include your company logo, contact information, and more. This invoicing tool can be sent to customers from QuickBooks and returned to be stored and organized. You'll even have the ability to review unpaid invoices so you'll never lose out on revenue.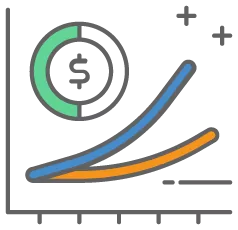 Generate and print financial statements
From income and expenses to profit and loss, QuickBooks generates financial statements instantly.
Profit & loss reports
Generate profit and loss reports through the "Report Center" to get a snapshot of your accounts receivable, budgets, cash flow, etc. An income statement, showing your profit margin, allows you to see how well your business is doing and if costs need to be cut in certain areas.
Balance sheets
A balance sheet gives a snapshot of your company's assets and liabilities at any given time. With QuickBooks balance sheet reports, you'll be able to assess the financial health of your company. Additionally, you'll have an overview of whether or not your business is growing.
Cash flow statements
A cash flow statement shows how changes in your income and overall balance sheet affect your liquidity at the moment represented by your cash and cash equivalents. On this statement, you'll see financials broken down by operations, investments, and financing.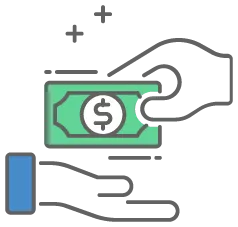 Manage payroll
Easily pay employees with QuickBook's payroll feature. You can set up payment schedules, process checks, initiate direct deposits, and more. Assign multiple permissions to payroll employees, as well as manage tax-exempt employees, workers' compensation, and various other tasks. QuickBooks even goes as far as automating payroll, with same-day direct deposits and an easy timesheet approval process. In addition to their 24/7 customer support, they offer tax penalty protection in the event you receive a penalty.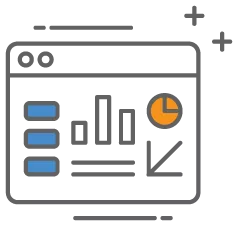 Track inventory
QuickBooks can track the quantity and cost of your inventory instantly. As you sell your products the software allocates a portion to the cost of goods sold, expensing your supplies to reduce your income, and helping to calculate taxable income automatically. You're able to receive reminders to order inventory when quantities are low, as well as manage inventory and product contacts. Inventory tracking is available in high-level subscriptions: QuickBooks Online Plus and Advanced.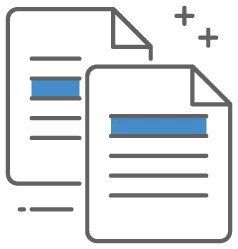 Scan receipts
No more lost receipts or manually matching up receipts with downloaded bank statements. QuickBooks allows you to attach a receipt to the corresponding banking transaction. The QuickBooks Online app has a scanning tool so you may scan receipts. You'll simply take a photo of your receipt, upload it into the system, review it for inaccuracies, and save it.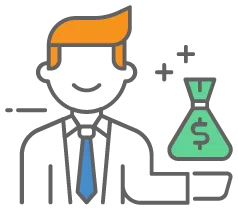 Simplify taxes
Perhaps one of QuickBook's greatest advantages for small businesses is its ability to simplify taxes. When it's time to file, all you need to do at tax time is print your financial statements, or invite your tax preparer to access your account directly. There, they can review your numbers and print whatever information they need to submit your return. As QuickBooks tracks income, it will also tell you the number of possible deductions you are eligible for, saving you thousands of dollars every year.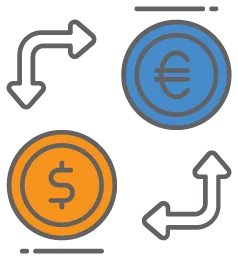 Set up international currency accounts
Add foreign vendors and clients into QuickBooks with the use of multicurrency. Once you switch it on for your account, pay and receive funds in a variety of currency types. Assign currencies to different contact profiles, bank accounts, price amounts, credit cards, and more. This is a beneficial feature for businesses employing freelance workers across the globe or selling in different countries.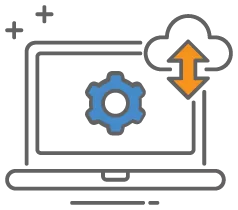 Integrate with your merchant service provider
An important feature for any business is to have its payment processing services connected to the software they already have. The benefit of a merchant account that is integrated with your QuickBooks, is to be able to have customers pay invoices through your QuickBooks without any hiccups. QuickBooks has the ability to work with most traditional merchant accounts to accept payments seamlessly.
QuickBooks Options & Pricing
Businesses of all sizes use QuickBooks, therefore there are a number of different options at different price points to fit your needs.
QuickBooks Online
QuickBooks Online is the largest and most popular cloud-based product for functions like balancing bank accounts, managing your business's finances, and tracking expenses automatically. With this option, you are guided through the setup process for a smooth start. QuickBooks Online is an ideal product for professional, retail, or service-based businesses.
This plan is available at four monthly subscription levels:
QB Simple Start: $15 – Entry-level plan for one user with all basic accounting functions.
QB Essentials: $27.50 – Offers 3 additional seats, automatic billing, and time management tools.
QB Plus: $42.50 – Includes 5 or more seats, inventory, and project profitability features.
QB Advanced: $100 – This is QuickBook's full suite containing business analytics, employee expenses, a dedicated account team, and more.
QuickBooks Desktop
Though a mainstay of the QuickBooks experience for decades, QuickBooks will no longer fully support QB Desktop in 2023, with the software's complete migration to QuickBooks Online. This plan offers far more functionality than anything a local Desktop application could, including real-time backups, on-the-go accessibility, and seamless integration with hundreds of continually upgrading tools.
QuickBooks Self-Employed
A separate product is available for professionals operating on their own called QuickBooks self-employed. This is an excellent tool for individuals managing their own businesses, soup to nuts: real estate agents, freelancers, gig workers, and private service providers.
This plan comes in three options:
Self-Employed: $15 – Includes expense management, schedule C optimization, and mileage tracking.
Self-Employed Tax Bundle: $25 – Contains the same features with the addition of tax preparation.
Self-Employed Live Tax Bundle: $35 – This plan adds-on live tax preparation Help, CPA tax approval, and year-round tech support.
QuickBooks Premier
QuickBooks Premier best serves businesses with industry-specific requirements or high-volume inventory. In other words, industries such as retail, manufacturing, healthcare, and construction. Premier features consist of industry-specific information, job cost estimates, forecasting reports, and budgeting tools.
Licenses start at $799 annually for one seat. Premier may be a high price point for small businesses with more than one user, however, this is a perfect solution for bookkeepers who do accounting services for multiple companies.
QuickBooks Pro
QuickBooks Pro can be installed on the Desktop, with a paid subscription starting at $349 but yearly updates costing an extra $100. It also enhances your ability to connect to your favorite eCommerce site, attach documents from your mobile phone, and better, faster payment processing.
For an additional $50 a month and $2 per employee, you'll have access to enhanced payroll to pay multiple people. The Pro plan makes it easy to manage finances with the following:
Share financial data with third parties
Record purchase orders and unpaid bills with the bill tracker feature
Track expenses and sales in real-time and in multiple currencies
Import data from Quicken, Excel, older versions of QuickBooks, and other software
QuickBooks Enterprise
This software level supports up to 30 licenses and is great for large, layered industries like construction, distribution, manufacturing, and retail. You can manage numerous locations and users, large transactions, and customize your workflows. Pricing depends on your business operations, size, and needs so it is best to speak to a QuickBooks representative.
QuickBooks Apps
QuickBooks Online gives you access to a huge marketplace of over 650 apps, third-party applications, as well as plenty of QuickBooks add-ons:
QuickBooks Payroll: Seamlessly pay up to 50 employees via direct deposit, check, ACH, etc.
QuickBooks Payments: Allows you to make sales, accept credit cards, and track inventory.
QuickBooks Time: Helps approve timesheets quickly and easily tracks employees' time on the go.
Best of all, your information will link up automatically so you don't have to input anything more than once.
Drawbacks of QuickBooks Online
For all its capabilities, QuickBooks online can be challenging for those who aren't fully prepared or know all its features. Here are some downsides to the software.
QuickBook plans can get expensive
If a quick and cheap accounting solution is your aim, QuickBooks probably isn't for you. QuickBooks Online Simple starts at $25 per month, but it includes only one account user, no time tracking, bill pay, or inventory management. For time tracking and bill pay, you'll need to upgrade to Essentials at $50 per month—and for inventory management, you'll need to cough up $80 per month. Many competitors offer similar plans for lower monthly fees.
Look at your business's specific needs, what you can afford per month, and what comes with each platform's service plan. If you're just starting a business, look for a more simple, more straightforward platform with fewer bells and whistles.
There is a lot to learn
QuickBooks requires you to have at least some accounting knowledge before you can master some of its best functions because it's not user-friendly for those just starting out. One reason for this is how customizable the software is in adapting to your own needs completely. Any mistake can be easily fixed on QuickBooks, however, if you get yourself set up incorrectly without realizing it, you could find yourself in a rabbit hole of confusion and errors.
For those motivated to learn themselves, QuickBooks offers a wide range of user support options to help you get up to speed quickly, including:
A beginner's guide and an onboarding video tutorial
A detailed Help section with search capabilities
Email support within one business day
LiveChat for instant support
What Is New in QuickBooks 2023?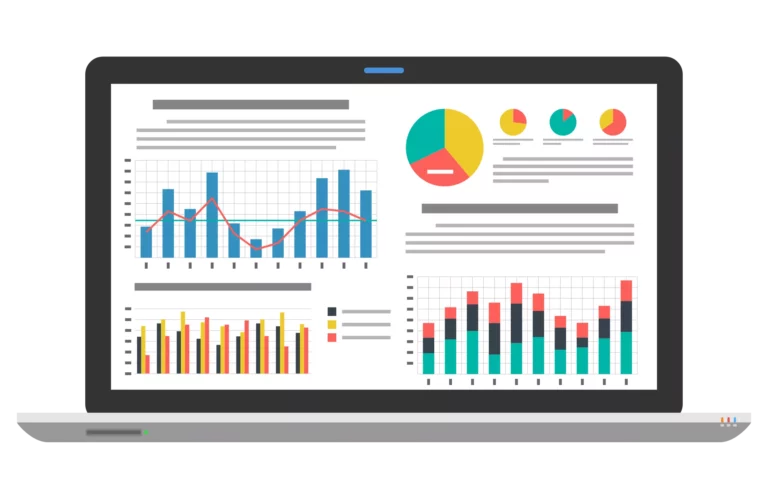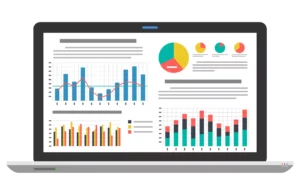 QuickBooks fully operates from the cloud and encourages users to integrate to the Online version to get access to all the features and integrations offered. QuickBooks Desktop will no longer be available by Intuit in 2023. There are still plenty of desktop users or ways to find support through community pages, Youtube, and other forums. Desktop users will still need to create an online account to take advantage of any support, updates, and features of the software.
Are There Alternatives to QuickBooks?
There have always been alternatives to QuickBooks, and accounting software options are highly effective at doing all of the same essential tasks with each differing in offers and price.
1. FreshBooks
Compared to QuickBooks, FreshBooks works best for simple reports, and for service-based businesses like freelancers, contractors, and solo entrepreneurs. With solid invoicing capabilities, various templates, and payment reminders, FreshBooks offers advanced functionality.
Freshbooks Lite starts at $15 per month and includes a self-service client portal, unlimited estimates, invoices, time tracking, and expenses, along with mobile mileage tracking, basic inventory tracking, and both phone and online customer support. You're limited to 50 billable clients and multi-user account access doesn't come with all plans. In fact, adding team members could cost up to $10 per person per month. Great if you work alone but not so great if you're running a large company with multiple locations, payroll employees, and financing departments.
2. Wave
Wave has great invoicing capabilities and allows you to accept credit cards and ACH payments. However, it does not have many customizations to choose from. Despite that, Wave is one of the only truly free accounting software options out there and only add-ons incur fees. This makes it a whole lot easier to overlook its fairly limited capabilities.
While Wave doesn't come with some of the more advanced features as QuickBooks does, Wave still has a self-service support portal and all the basic functions you need for a startup business.
3. Xero
While both QuickBooks and Xero advocate working with an accountant, Xero cuts out a lot of the work for you. The Early plan starts at just $12 per month and covers invoicing, cash flow reports, and expense tracking. You're still limited with Xeroo's Early plan since only send/approve up to 20 quotes and invoices per month and pay only 5 vendor bills.
For time tracking and customer support, you'll need the Established plan at $65 per month. The Established plan is far more powerful with in-depth analytics, multicurrency, and project management.
QuickBooks: Final Thoughts
QuickBooks has long been a market winner when it comes to powerful, versatile finance tools for your business. Software that can send invoices, integrate with merchant services, manage payroll, and track expenses is a dream for any business. No matter the size of your operation, though, with a little know-how, QuickBooks can help you stay organized, and streamline your business finances. Until then, with whatever finance software you use—happy reconciling!
FAQs About QuickBooks
Who owns QuickBooks?
QuickBooks is owned by Intuit and H.I.G. Capital. Scott Cook and Tom Proulx started QuickBooks in 1983. By 2003, the software had expanded into different industries across the globe.
Is QuickBooks hard to learn?
Those completely unfamiliar with accounting may find using QuickBooks has a steep learning curve. If you're fluent in other cloud-based applications, QuickBooks should be fairly simple. Having an expert in accounting services will help with benefiting from all the resources QuickBooks has to offer.
How does QuickBooks help small businesses?
Small business owners of all kinds look to QuickBooks as one of the business finance authorities that can best help them manage their invoices, pay their bills, and track cash flow. Generate month-over-month reports and year-end financial reports to track the growth of your small business.
How do I set up QuickBooks software?
QuickBooks claims setup is easy with the following steps:
Download and register your software.
Enter your business name, address, phone number, email address, location, logo, etc.
Customize your account with your preferences, and settings
Choose your business structure.
Pick your currency and accounting method.
Link your bank accounts, credit card accounts, and financial statements.
Enter your tax accounts and information like tax entity name, fiscal year start date, sales tax information, and all tax forms.
Report the names on your chart of accounts used for income, plus other assets and equity.
Enter your payment terms for customers.
Input other information like vendors, clients, expenses, and transactions.
Which QuickBooks function would be most useful for small businesses?
QuickBooks is known for its customization, expense tracking, payroll management, and tax preparation. This is the reason small businesses often opt for QuickBooks over other cloud-based accounting software that performs similar functions.
Is there a difference between Quicken and QuickBooks?
Quicken is largely designed for personal finances, whereas QuickBooks is meant for small businesses. Quicken's home and business services are meant to accommodate individuals and families with their personal finances. QuickBooks includes all the bookkeeping, accounting, and financial management functionality, whereas Quicken Home & Business is more limited.
What is the difference between QuickBooks Online and Desktop?
QuickBooks Online is a cloud-based software with a monthly subscription while QuickBooks Desktop is a locally-installed application with an annual license pricing model. However, QuickBooks Desktop will be discontinued in 2023.
Within a few years of its launch, QuickBooks Online became the most popular online accounting program in the world. At the same time, it demonstrated how cloud technology in business applications can be both safe, and efficient.
Do I need to hire an accountant if I'm using QuickBooks accounting software?
QuickBooks provides resources like onboarding material, training videos, and downloadable resource guides to help you start. However, QuickBooks always advocates hiring a professional accountant to oversee your business finances. For example, the software cannot detect errors or alert you if your tax filings are inaccurate. A professional ensures your financial records are both complete and accurate.