In the modern world, businesses must stay competitive in order to succeed, and one way to do so is by embracing e-invoicing or digital invoicing. Many may use these terms interchangeably, but they refer to two different invoice types. E-invoicing is an efficient, cost-effective way to generate and manage billing information, all while streamlining payment processing for buyers and suppliers. Meanwhile, a digital invoice is a digital file of an invoice—typically in a PDF or Word document format—that can only be viewed.
By taking advantage of e-invoice and digital invoice solutions, businesses can reduce manual efforts associated with traditional paper invoices while saving money and improving cash flow. Read on to discover how e-invoicing works, its benefits & requirements, and how it compares with digital invoices.
The Evolution of Modern Invoicing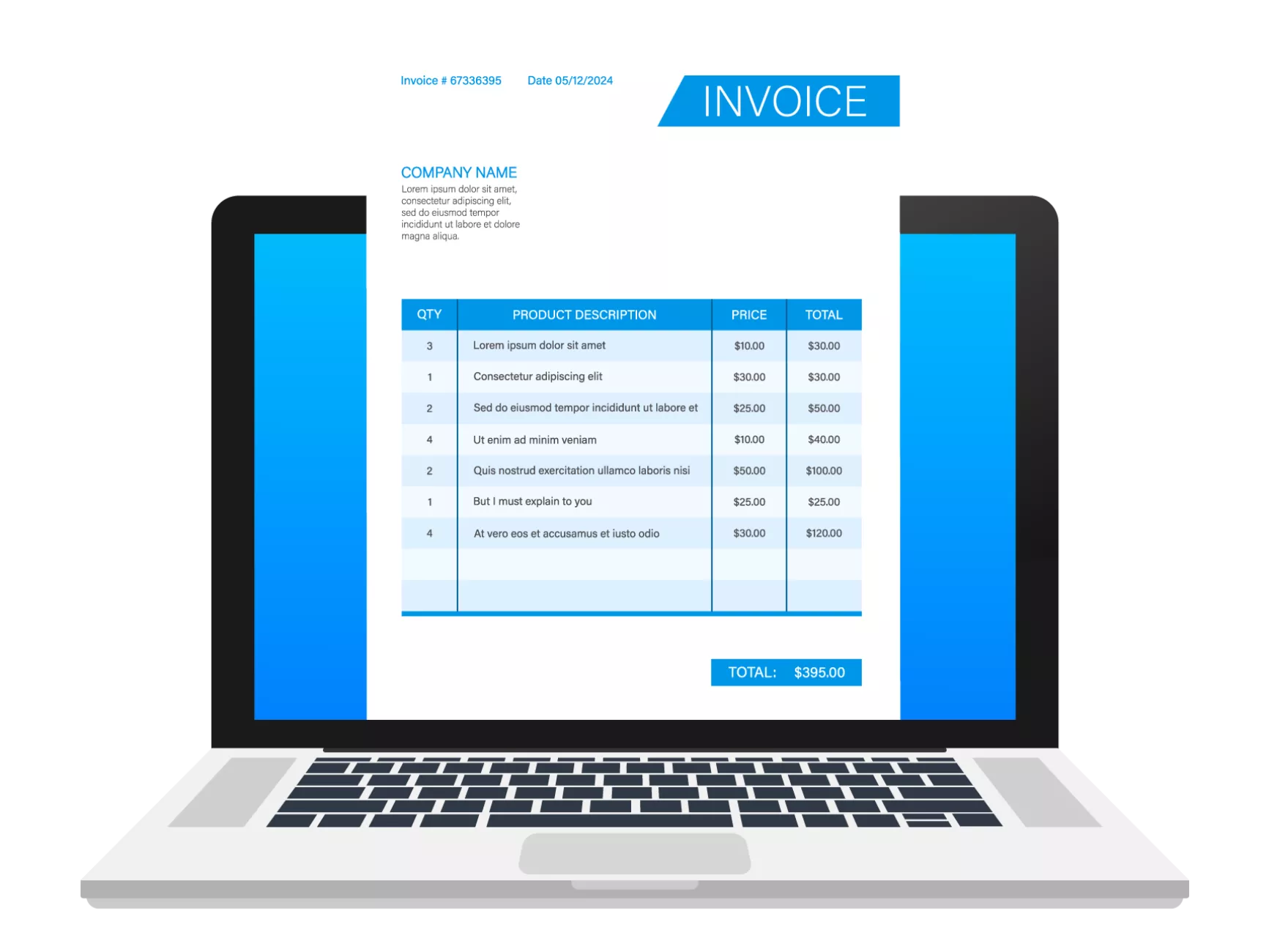 Until recently, one would prepare an invoice by typing it up, printing it out, and mailing it. After which, the recipient gets the invoice in person, payment is processed, and everything is manually logged in the business's balance sheet. This was a tedious and slow process for sending or receiving invoices.
A more than 30-year-old concept called electronic data interchange (EDI) led to the first digital invoice. This method made it easy to log pending or completed invoices on a computer. However, digital invoices aren't as efficient as electronic invoices. With the introduction of e-invoicing, payments have been made faster, easier, and more secure.
---
What Is an Electronic Invoice?
An electronic invoice is any invoice written, sent, and received electronically. Electronic invoices are sometimes created via accounting software. Clients can also electronically pay through e-invoices. Moreover, an e-invoice has the same content and legitimacy as your standard paper invoice.
An electronic invoice typically includes:
Date of service
Product(s) and/or service(s) rendered
Pricing per unit
Units rendered
Total amount including shipping and sales tax
Payment terms & due date
How E-invoicing Works
The process of electronic invoicing is similar to traditional paper-based invoicing. The primary difference is that instead of printing the invoice and sending it in the mail, an electronic invoice is sent electronically using a secure accounting system like QuickBooks. Accounting programs allow businesses to enter their invoicing data and generate an invoice that can be sent directly to a client. The recipient of the invoice receives notifications for incoming invoices; they can access the details of it through a portal.
E-Invoicing Formats: Structured vs Hybrid vs Unstructured
With so many types of e-invoice formats out there, it's hard to know which format is the best for your business. E-invoicing formats can be separated into three types:
Structured format
Structured invoices don't have a visual representation; they only involve the data of the invoice. With no display of the invoice available, the invoice cannot be processed.
Unstructured format
Unstructured invoices include PDFs and Word Docs without an embedded file connected to them. It has the physical aspects of an invoice but lacks the data to complete the processing.
Hybrid format
A hybrid format combines the properties of a structured and unstructured invoice format, including a visual representation and embedded file to support processing.
A hybrid format is the recommended format for those sending electronic invoices through software. Unstructured invoices, like digital invoices, can still be accepted, but there are limits to using them with your invoice software. They're mostly for record-keeping purposes rather than processing payments.
Benefits of E-Invoices
The benefits of e-invoices include cost savings, increased accuracy, and improved efficiency. Other benefits include:
Templates: These pre-made, yet customizable templates are easy to use.
Recurring Billing: E-invoicing software automates recurring payments for subscription services.
Timely Payment Collection: Reminder alerts can be sent to customers and yourself for each invoice.
Less Room for Error: Because e-invoicing is mostly an off-hand process, they decrease the likelihood of human error.
E-Invoicing Legal Requirements
In 2018, the US government mandated that agencies must use e-invoices for goods and services. There are legal requirements in place to ensure government agencies accept and receive secure invoices.
One requirement is that electronic invoices must be in XML-based Universal Business Language (UBL) format. Additionally, signatures on e-invoices must have an authentication feature to prevent changes to signed documents. However, there are no legal requirements for the business use of e-invoicing.
---
What Is a Digital Invoice?
A digital invoice is an invoice you can view and send digitally. Essentially, they're paper invoices readable on a screen. On the other hand, e-invoices are electronic messages. Accounting software can easily access digital invoices and store them away.
How Does Digital Invoicing Work?
Transmitted through computer messaging networks, digital invoices work by the sender creating a digital version of the invoice—most commonly in a PDF format. The sender issues the digital invoice to the receiver via email or another computer messaging network.
Benefits of Using Digital Invoices
As a subcategory of e-invoices, digital invoices offer the same benefits as electronic invoices. Here are a few more benefits digital invoicing can introduce to your business:
Saves Money: Digital invoices eliminate the need to print, post, and archive paper invoices.
Streamlined Operations: When invoices are digital, they can be sent and received almost anywhere.
Easy Filing: It's easier to file away digital documents than paper documents.
---
Digital Invoice vs Electronic Invoice:
Which Is Better for Your Business?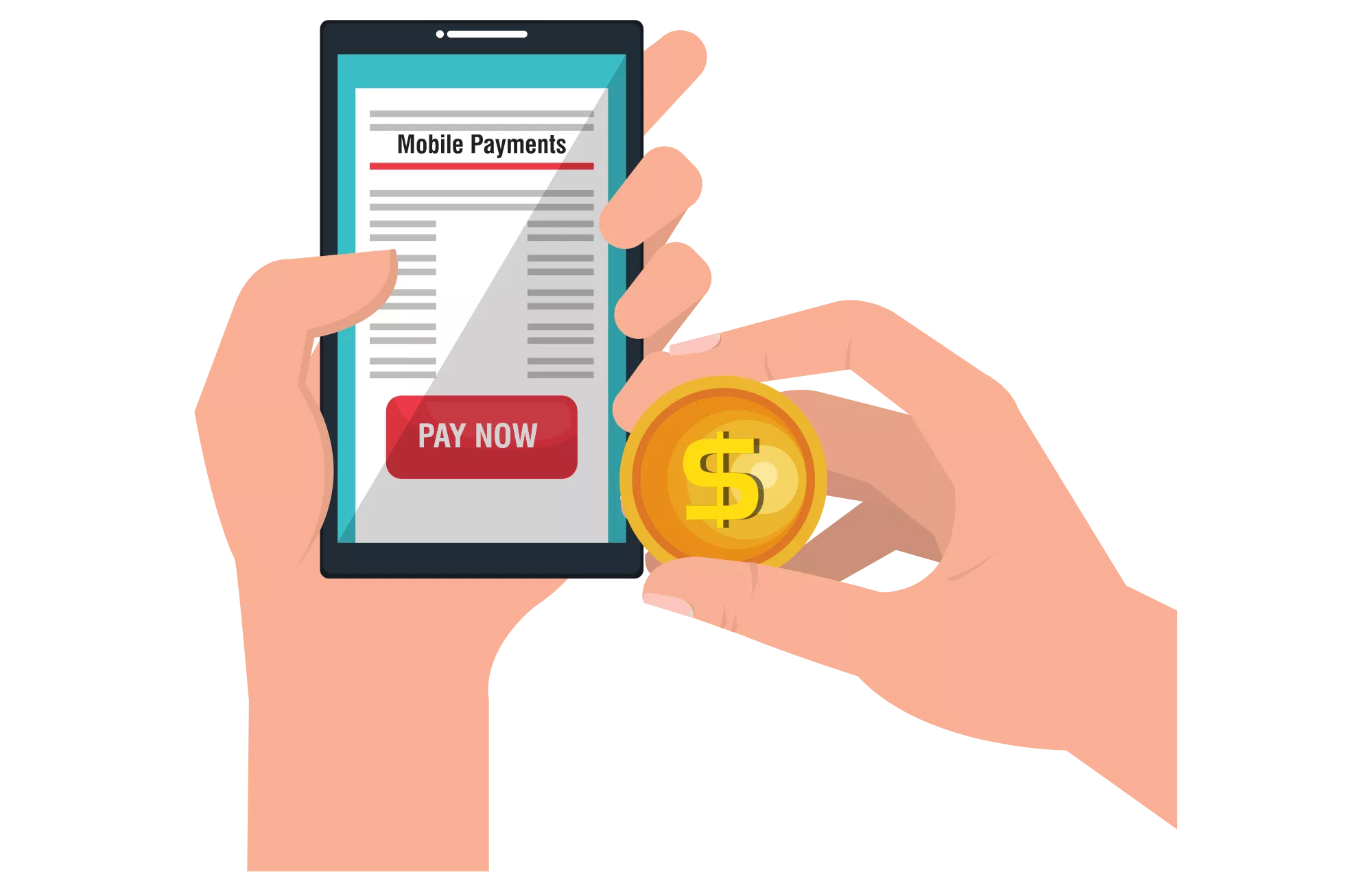 Compared to a digital invoice, an electronic invoice offers more features and benefits—making it the better choice for businesses. Electronic invoices are generally easier to prepare, store, and manage. They also allow for actual payment processing. This is especially beneficial for businesses looking to reduce the amount of time between sending an invoice and receiving payment.
If you have a relatively small business and don't want to bother with e-invoicing providers, digital invoices are a simple solution. However, if you're a medium or a large business, e-invoicing is sure to save you time and money.
---
Choosing a Provider for Your Invoicing Needs
An e-invoicing software is extremely helpful in making an invoice, as it simplifies, streamlines, and automates manual tasks related to invoicing. But there's a lot to consider when choosing an invoice software provider. Below are a few standards every provider should meet to be considered a reliable e-invoicing software provider:
Аccordance with Regulatulations: An e-invoicing solution should meet existing digital safety requirements and provide an accepted certification of authenticity.
Expertise: Consider the provider's knowledge of business and compliance, as well as its active participation in the market.
Compatibility: It should integrate with other business systems, such as a merchant account, customer relationship management (CRM) software, and accounting solutions so invoices are automatically generated.
Security: The software should have the highest level of security measures in place to ensure sensitive customer information remains confidential.
Pricing: The pricing should be reasonable and in line with your budget.
International Scope: For any e-invoicing solution, providers should be able to demonstrate how their solution integrates with global businesses. Additionally, its certifications should be at an international level.
E-invoicing— both electronic invoices and digital invoices—is quickly becoming the preferred payment method for businesses of all sizes, especially for B2B transaction management. By partnering with a merchant services provider offering online payment solutions and state-of-the-art integrations with accounting software and CRM systems, you seamlessly benefit from this new age of invoice technology. Ultimately, the benefits of electronic and digital invoicing make it a great option for businesses looking for an efficient way to accept payments.