Learning how to make an invoice and send it to customers is a crucial step in owning a business. This is where you provide clients with a document outlining the details of the product or service rendered to collect the balance owed. With an invoice, the buyer has a copy of the payment terms and can use this document as a receipt. Depending on the nature of your business, the invoicing process can be rather tedious. Many new business owners find themselves making the same mistakes when it comes to creating an invoice. Thankfully, creating an invoice is now simpler than ever, whether you make it yourself or use an online generator. Read on to learn how to make an invoice in just five easy steps.
Why it's Important to Create an Invoice Tailored to Your Business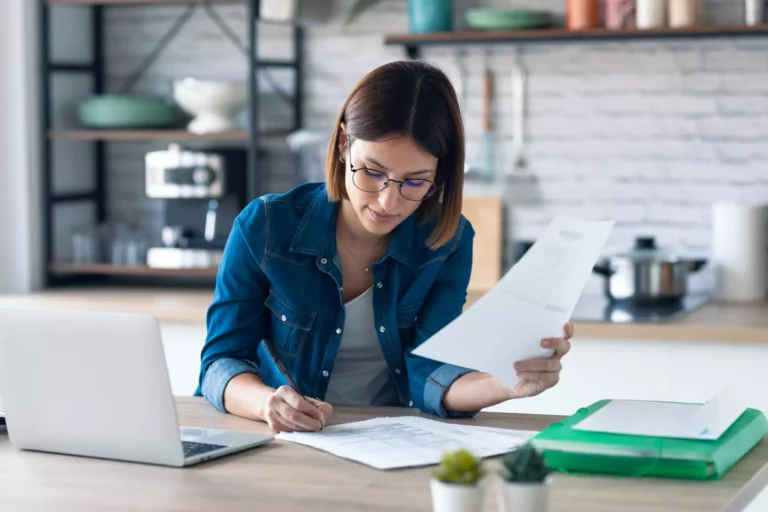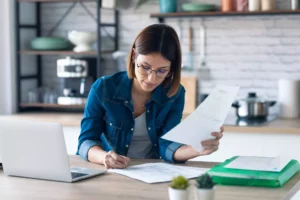 When you create an invoice, keep in mind you're representing your brand and the story of your business with this important document. More often than not, your buyer or client will view this several times before paying. Therefore, ensure it's professional, clear, and complete prior to sending.
The invoice should match your company branding guidelines and make it easy for customers to find the information they need, like the terms of payment and other details.
What Should You Include in an Invoice?
There are two components to every invoice: the visual appeal and the content. As far as design elements to include, make sure a professional logo appears somewhere on the document–ideally at the top. Additionally, consider adding a graphic or using it in place of a logo. Some invoices can show character, build trust, or provoke a feeling with additional elements like a staff photograph, picture of the office, etc.
The text should be kept to a simple black font on white paper to ensure clarity and legibility. Try to keep the invoice as short as possible. Ideally, you should fit all the information onto one page. Keep the font size in mind, it should be large enough for a broad range of people to easily read.
Content-wise, there are a few important elements to understand and include for the best possible experience of the person receiving it. A clear and complete invoice also ensures your document can serve as an accurate record of the transaction. We'll get into specifics shortly.
How to Make an Invoice
Making an invoice is now easier than ever. In just five easy steps you can create a document you're proud of that represents your business perfectly. Let's get started!
Step 1: Use an invoice template
Many of the tools you already use as a business owner include templates for invoices. While you can always source an outside service later on, consider these options first.
Microsoft Word
After opening Word, click on File>New. An option for "Invoice" will appear with an icon. You will see a plethora of invoice templates available for you to choose from. Once you select your favorite, it's just a matter of creating a header with your company's information on the left, inputting your client's information, and filling in the remaining details.
Google Docs
After logging into your Google Account and clicking on Google Drive, simply click the "+ New" button and select "from a template" from the dropdown menu. You will now see the templates page on your screen with a search bar where you can type "invoice." Have fun selecting the one that best suits your needs and customizing it to your liking.
Excel
Click on "File" from the menu and click on the invoice icon. You will find that there are ready to use product invoices or service invoices. Choose your favorite and customize away!
Please note, these programs offer basic invoicing but will not schedule or deliver invoices for you. Invoicing software is available to help automate and streamline the invoicing process should you like to upgrade to a more robust service. A service provider can also help you with more complicated or extensive invoice management if you're looking for a third-party solution.
Step 2: Include your business information
Having an organized record of all invoices sent, when, and to whom is essential in running your business efficiently. It is just as important to include your company's information so that the customer is aware of whom to contact in case of any issues.
A few items to include are:
Header. Your header should include your company logo, business name, telephone number, email, and contact information.
The invoice number. For accounting purposes, you will want to create an invoice with a unique control number so that it is easy to look up and file.
The date of creation. It's important to make and send the invoice on the same day. You date this document for a reason, so make sure it's accurate. If not, you can have a hard time tracking payment periods.
The salesperson's name. Many times the person who sells the product or service is not the person who creates the invoice. Make sure to include the full name of the person getting credit for the sale.
The client's name and address. It's important to include the name of the client who will be paying this bill and their address on every invoice you create. This is the person responsible for the payment, and who you contact with any issues or concerns.
Step 3: Ensure you have the necessary line items
Creating an invoice is more than placing contact information and visuals. Most important are the line items describing the products and services rendered. Make sure to include the following line items to eliminate the likelihood of a dispute and to ensure that this document serves as an accurate bill of what the client received/what you provided including:
Date of service. Including the date of products or services rendered is important for accounting purposes and your buyer's. Based upon when you sent the invoice, compared to the date of the service, the client's accounting department can decide when to record that liability.
Location. Depending on what you offer as a business, the service location or address can be different from the client's business address. It is important to note these details in the invoice.
Product or service description. Take the time to write this part clearly, without any room for question, confusion, or error.
Price. Make sure that this matches the quote you sent the buyer. This price should include the price for the line items in the description.
Amount before taxes (net amount). How much is owed before taxes are included?
Tax. What is your state's local tax rate? You will need to add it here.
Invoice Amount. This is the final total due after any and all taxes and fees.
Optional Recommendation
Consider adding a notes section in your invoice. Since your customers will very likely read their copy, you can use this small area for a personalized message thanking them for doing business with you. Consider providing them with a special promotional code on their next purchase or sharing an event you will be hosting. All in all, this is a way to offer a little added value.
Step 4: Explain the payment terms
Statistics show 1 in 10 invoices are paid late. In fact, small to medium businesses can expect up to 10% of invoices to never get paid at all. Late or missed invoices hurt businesses. As a business owner, if you want to increase the likelihood of receiving your payments on time, making the payment terms simple and fair for your clients is a must. Here are a few questions to consider:
How long does the client have to pay before the invoice is past due?
What methods of payment can you accept?
Do you want to offer an incentive for paying quickly (perhaps a small discount for paying within 5 business days)?
Will you be offering recurring payments for your customers?
Be clear as to how and when you would like to receive payments so your clients understand without confusion.
Step 5: Automate it
What if there was a way to not only create an invoice but have it emailed and collect payment electronically? This is where invoice generators come in.
Instead of typing the information again and again for each invoice that you need to send a client, an invoice generator can autofill client information after creating their first one, saving you valuable time. Invoice generators also allow you to create an invoice link or pdf attachment in one click.
Additionally, invoice generating services oftentimes send you a notification when a client has read or viewed the invoice. This is another useful feature of using this type of service over traditional invoicing. With a manual invoice, it's much harder to track the invoice's receipt or status. You can also add marketing features to your automated emails to lead to other actions.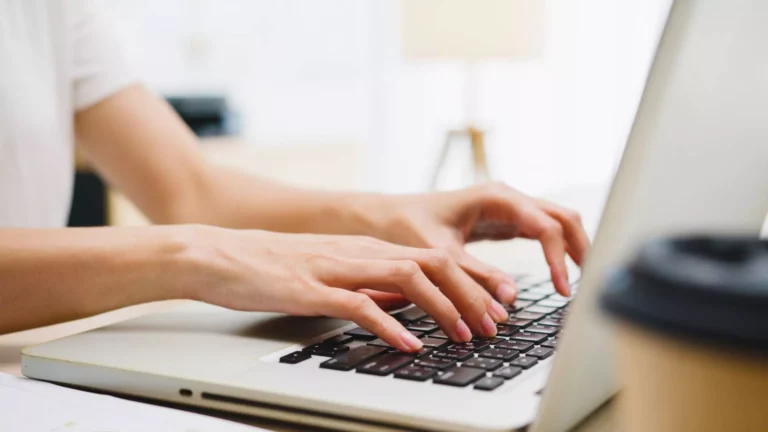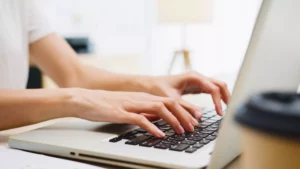 Clients and your accounting department will both enjoy online payment integrations. Your customer or client can pay via credit card by clicking a button or pay directly in the invoice app using a third party. Before that's possible you must accept credit card payments if your business doesn't already.
Creating an Invoice can Add a Unique Touch
Now you know how to make an invoice and where you can take things further by using an online generator. To increase your business' efficiency, it's important to take a moment to examine your current invoicing process. Think about how it represents your brand and business, and where you can make it better.
Creating a personalized invoice that accurately describes the value provided and invites your client to continue doing business with you is the key to success. Start thinking about how you can create better invoices today.