Creating a quote that is timely and professional can make the difference between a lead and a sale. A quote with missing or incorrect information can scare a potential client away and score a sale for your competitors. Quality quotations that are presented quickly to the client show attention to detail, time management, and the value of the goods or services you will be providing.
What Is a Quotation in Business and Why Do I Need One?
A quote refers to a formal document that defines a set of goods or services that will be provided for a determined price[1]Law Insider. "Formal document definition." Accessed April 15, 2022.. Businesses use quotes to agree on a price and layout the details of the work to be done or products to be supplied. Customers use quotes to look over the details and costs of the entire service. Quotes typically include:
An itemized list of goods and/or services requested by a client/customer
Specific prices for each item (including but not limited to labor costs, taxes, and possibly discounts)
Necessary disclaimers regarding the scope of the project or products being provided
Any associated business branding such as a logo or letterhead
Quotes work as an offer to your client and can include terms and conditions. Quotes can be created quickly and easily by you or your employee with the use of quoting software or a guided template.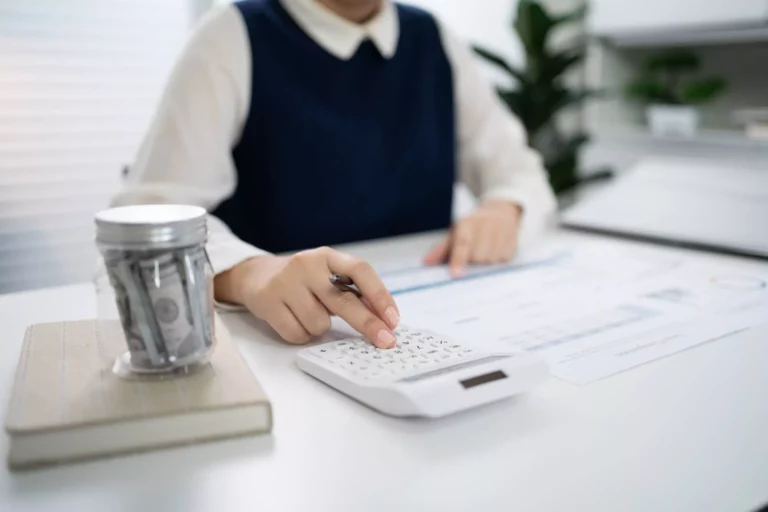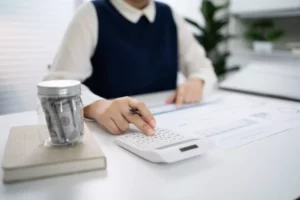 What Is the Difference Between Writing a Quote and an Invoice?
Quotes and invoices may sound similar, but they are actually quite different from one another. Invoices are financial documents requesting payment, while quotes advise what a proposed project or order will cost if the customer agrees to it.
An invoice is not supplied until the work has been completed or has reached a previously agreed-upon point of progress. Invoices include the dates of when services were completed or products were sold, the exact amount that is owed by the client/customer for each item, and the total amount owed for all goods and/or services.
Essentially, quotes work as the "before." The initial agreement and invoices work as the "after." The actual payment concludes the transaction.
Price Quote Examples for Professional Services
There are many different types of businesses that may require the creation of quotes for their clients. Professional services that work on a case-by-case basis need a quick turnaround to provide quotes to potential customers. Below we'll take a look at some of the most common professional services that require business quotes:
Photographers: A professional photographer's rates change based on the event, the number of people to be photographed, amount of photos to be taken, the location, and the number of hours/days that their services will be required.
Advertisers: Advertisers will need to break down their various services and prices within each business quote. A design-focused and professionally formatted quote is essential to showing off their skills and impressing potential customers.
Cleaners: A cleaning business will want a breakdown based on how thorough of a cleaning job the customer wants, what cleaning services they select, the square footage of the location, and the location's current state.
Mechanics: A mechanic will use a quote to account for the labor and equipment costs as well as the extra costs of services that could be needed.
Wedding planners: Not all weddings are the same which is why a wedding planner will provide a quote customized to a specific wedding. This will detail what their services include and what they don't.
How to Write a Quote Step-By-Step
Immediately following a request for a quote you should begin drafting it to your customer's specific desires. The objective of your quote is to persuade potential clients to choose your offer over your competitors. Crafting a professional quote will help you establish trust with a potential customer. Make sure the top left alignment of your quote includes the name of your business and/or its logo. You should also include the word "quote" at the top of the page to explicitly convey the purpose of this document.
1. Choose the best quote template for your services
Making a quote can be easy if you start with a template. You'll want to choose a professional-looking template to guide you through the process. Make sure your chosen template includes all the usual elements of a typical quote. You want all of your bases covered when creating a proposal for your client.
Quotes can be specific to your industry, so be sure to look for templates available for your business. This is especially important in industries where quotes are essential such as construction, web design, or other fields where you are constantly working on different projects. There are different templates available for quotes regarding physical goods or products. Be sure to pick a template that is appropriate to your specific line of work.
If you will be using quoting software, there may already be templates provided for you to choose from. Simply select a template and fill in the necessary information that includes information on your business, product/service, and cost.
2. Create and enter a quote number
When creating a quote, you must have the right pricing strategy already put in place as a guide. This pricing strategy can be there for you to refer back to every time you offer a quote. You will need to take into consideration what the base prices are for the products/service you are providing and the overall project timeline. This will account for the cost of materials and labor and any value-based pricing set in place. Once you create a quote number, you will plug this into your quote template/form.
3. Include the date you are providing a quote
Your quote should include the date of the issue. Additionally, it should give a timeframe for the expected delivery of any products or expected completion of any projects or services. This also allows customers to weigh the time and money of the offered proposal. If a customer requests a shorter delivery date, you can always account for the extra cost of a rush order.
You should also include a date of validation for your proposal. Such as valid until a date of your choice or "Valid for two weeks." Expiration timeframes typically range from 14 to 30 days after the date of issue. If an agreement is not reached within the indicated timeframe, this informs the client to request an updated quote.
Updated quotes are vital as the pricing of products, services, labor, and seasonal demand can change over time. If your business quoted for a time when prices were lower you are not bound to your initial quote unless it is within the time of validation. If the quote is an ongoing adjustment between the two parties you can update the timeline accordingly until reaching a final agreement.
4. Add customer information
Once you have selected a template to navigate the process you can begin adding your client's details. The basic information should contain the client, customer, or business's name, address, telephone numbers, email address, and your point of contact's name and title. Having this information available within your quote will make it easy to follow up with your potential clients.
5. Add your business contact information
You should include your basic contact information in your quote. This is vital in case your client needs to reach you for any comments, questions, or concerns. Make sure all of your information is clear, accurate, and easily accessible to the buyer. Your business contact information should cover your:
Business name and logo
Phone number
Address
Email address
Fax number (if applicable)
Name and title of the customer's point of contact
6. List your proposed products and services
You'll want to include an itemized list of any services or goods that are to be provided by you. This should include:
Detailed item descriptions
Quantity of each item to be provided
The unit price of each item (if applicable)
The total price of each item (if applicable)
If applicable, you may want to separate your labor costs from your material costs within your quote. This ensures your customer is adding up every piece of the project properly. They won't want to receive a surprise service or material cost additions when their final bill is delivered. Following your full itemized list you'll want to provide the subtotal, tax, and finally the grand total for all of the goods and/or services included in the proposal.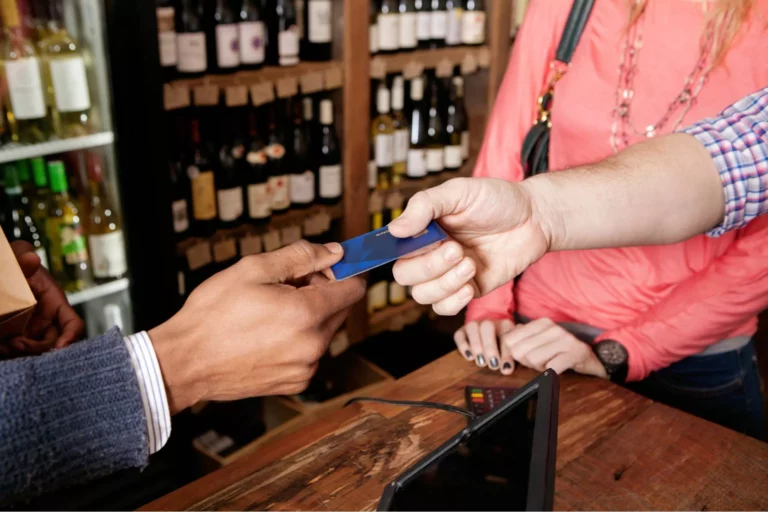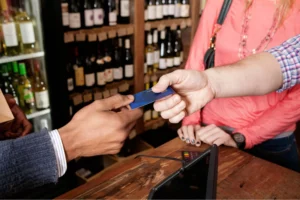 7. State the terms and conditions of your quote
In your business dealing there may be unexpected variables. When special circumstances occur, it may be a good idea to have in writing how those situations will be handled. For this reason, including the terms and conditions in your quote can be useful to both parties. The terms and conditions section will include the following:
Disclaimers: It's a good idea to address any conditions that could delay or alter the terms of delivery or completion of services. Include a general price estimate disclaimer in case anything changes throughout the duration of the project.
Tax and scheduling terms: State that the client will be responsible for any state, federal, and local taxes that are related to the project. You will also want to lay out the expected schedule of your work to show when you can start and how many hours/days it will take.
Additional work: You should address any changes or extra costs that refer to work that is beyond what is listed in the proposed products and services. This can also specify what is not included, what services you do not offer, and any extra maintenance costs.
8. State your payment terms
Break down your payment terms and pricing information for your buyer. They need to know how you expect to be paid and when you expect to be paid. Start by determining the payment methods you're willing to use whether that's cash, check, credit or debit card, direct deposit, PayPal, etc. You'll also have to determine if you'll require an initial deposit upfront or simply a lump sum at the end of the project. Finally, you'll have to dictate any payment due dates to ensure you are paid promptly.
9. List any other important details
Any additional details that may be useful for recordkeeping should be included within your quote. It may be helpful to add a designated section for the client's signature. You'll want to list any discounts or special offer codes that have been used. Include referral details (if applicable) and your sales tax number for recordkeeping purposes.
You may also choose to include a notes section to explain expected timelines. You can also use this section to upsell by emphasizing additional products or services offered by your business. Don't forget to summarize the scope of the proposal. You may end the quote by thanking your potential client for their time and the opportunity to work together.
How to Send a Quote to a Potential Client
Ideally, you'll want to draft a quote and deliver it to your customer within 24 hours of their request. Once you have created your quote, you have to send it to your client for approval. Make sure your delivery method is quick and secure so that the customer can go over the quote promptly.
Sending a quote email to the client
Email continues to be one of the fastest and most professional forms of communication. Physical mailing quotes are too slow and not all businesses or customers use fax machines. Luckily, email is universal to just about every customer you encounter. You can email your quote to their provided email address in PDF format. Include a simple subject line, add a brief friendly message, attach the quote as a PDF, and send.
Sending a quotation for services by text
Another quick and easy option for your business and your customers is to deliver your quote via text message. This serves as a modern and seemingly tech-savvy alternative. As the majority of society is constantly on their phones, customers are likely to quickly notice and respond to their text messages. Simply discuss this option with your customer prior to sending off their quote as standard texting rates may apply.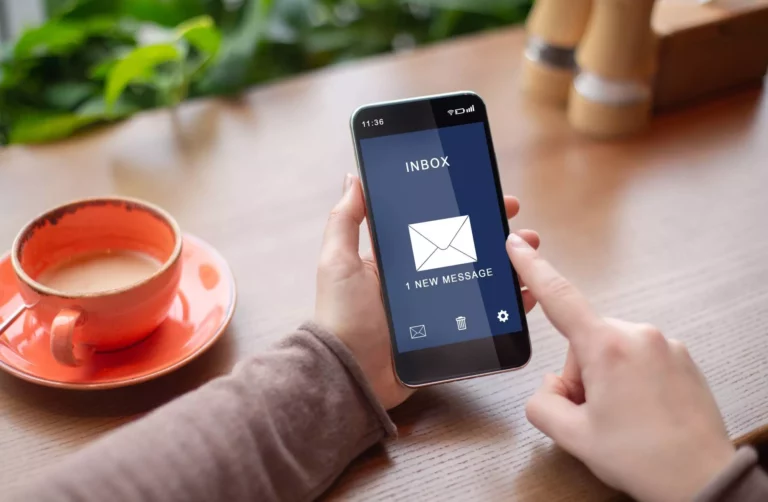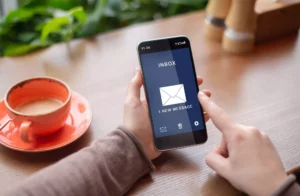 How to follow up on your business quote
A follow-up is often where you'll seal the deal. Your quote was the initial interaction, but now it's time to bring the sale home. Prospective clients or customers may receive multiple quotes, have a wide range of projects in the mix, or simply forget to respond. For these reasons, it is important to follow up with any client who has not responded before the quote's expiration date. Simply send a friendly text or email follow-up message to your client asking for an update and reminding them of the quoted time frame.
Be ready to accept a payment
Once a customer agrees to the quoted estimate and services are complete, you will need to collect payment. You will want to ensure you can accept common payment methods like credit cards. It should be noted that a merchant account is required to accept credit cards. Be sure to have your merchant account active before attempting to accept any kind of card payment.
How to Request a Quote
Many businesses provide quotes for clients and customers. As a small business, you may also need to request a quote from another business or individual. In this case, you can send a letter, requesting a quote to one or multiple merchants.
These letters should be clear and concise as to what goods or services you're requesting. You should also indicate by what date you would like to receive your quote. Be sure to include the quantity of each product you intend to order and/or specify any services you intend to secure. Additionally, you'll want to include the date of request, your business information, contact information, and any additional details such as potential taxes, delivery timelines, terms, and conditions, etc.
How to Politely Decline Quotes
If you request quotes from multiple vendors, you will need to decide which business you will go with and decline other offers. The businesses that quoted you took the time to prepare a quote for you, therefore it is professional to provide an answer rather than leave them waiting. In a case where you will be declining a quote, simply thank them for their proposal and kindly explain why you will not be accepting their quote.
Final Thoughts On Sending Job-Winning Quotes
Business quotes often work as the first impression for customers. Take the time to write a thorough quote and verify that all of the numbers, data, and information provided are accurate. Honest and detailed quotes will ensure you accept payments smoothly and avoid any confusion between you and your customer.