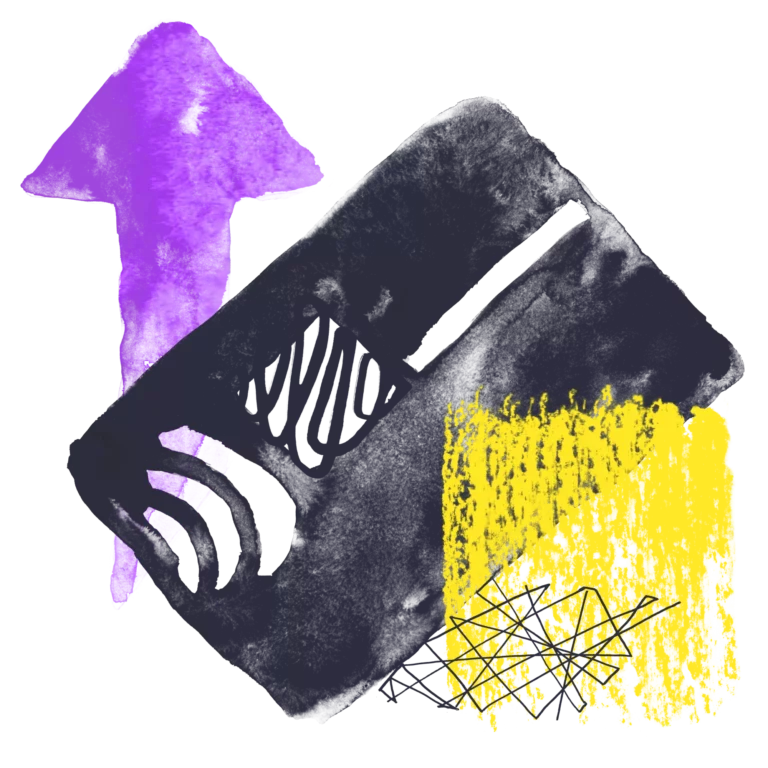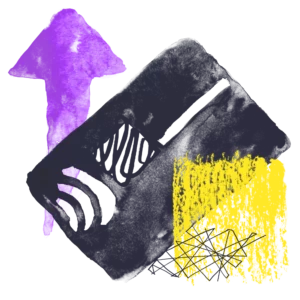 Accepting payments forms the foundation of your revenue, no matter what type of business you run. While cash and check payments dominated the payment space in decades past, businesses now must process credit cards, debit cards, online transactions, and various other digital payments to remain competitive. And the more accepted payment methods, the better! Developing various payment options within your business offers flexibility and convenience to customers.
This guide explores the top methods for accepting payments, best practices for accepting certain forms of payment, and other related topics. Now, let's explore the full range of payment options available to your business!
The Top 6 Accepted Payment Methods
As payment options modernize throughout the United States, consumers now expect a long list of accepted payment methods. However, understanding the full range of payment options available to your business can be challenging. This guide compiles the top methods for accepting payments, making it easier for small businesses to get the most from the modern payment landscape.
1. Credit and Debit Cards
Credit and debit cards continue to rise in popularity throughout the United States and the rest of the world. In fact, in 2021, there were more than 196 million credit cardholders in the United States.[1]Forbes. "9 Interesting Credit Card Statistics". Accessed October 14, 2022. Such popularity is understandable—these cards simplify the process of paying for goods and services by offering secure, instant payments to customers and businesses.
Still, this type of payment doesn't come without risks. Malicious actors can steal card information to purchase goods and services from your business, which you will likely be liable to cover. Likewise, cardholders can file chargebacks if they are unhappy with your products or services, causing a nightmare for your bottom line. Therefore, incorporating strong security measures—such as CVV checks, two-factor authentication, and other forms of fraud detection—remains critical if you want to accept credit or debit card transactions.
For your business to accept credit and debit card transactions online, in-person, over the phone, via email, and through numerous other means, obtaining a merchant account is necessary. (Don't worry; we explore all the available options later in this guide!)
2. Check Processing
Physical checks are no longer popular among American consumers, but they do still exist. You can use your traditional banking partner to process the physical checks you receive. However, ensure strong security measures are in place to avoid accepting bad checks.
Fortunately, digital checks now allow for the secure and quick transfer of money online. Let's explore the digital check options below: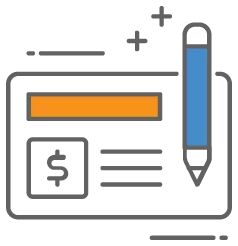 eCheck
eChecks are digital checks allowing individuals to transfer money between bank accounts. In effect, a customer authorizes a business to remove money from their bank account in exchange for goods or services. Your business must receive approval from your customer before initiating this type of money transfer. Fortunately, many eCheck companies make it simple to use this service to transfer money.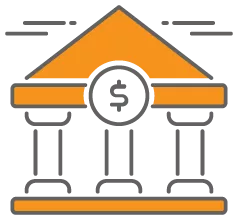 ACH
ACH transactions process through the ACH Network. So, what's the ACH Network? ACH—the Automated Clearing House—is a United States electronic funds transfer network for consumers, businesses, and other organizations. In 2021, more than $72 trillion worth of payments were facilitated by the ACH Network.[2]NACHA. "ACH Network Sees 29.1 Billion Payments in 2021, Led by Major Gains in B2B and Same Day ACH". Accessed October 14, 2022.
While ACH payments are secure, low-cost, and reliable, there are a few downsides to consider. Firstly, ACH payments are not instantaneous, meaning it can take a few days to receive money. Secondly, some banks limit the amount of money transferrable over this network, making it unable to support some large-ticket items.
3. Invoicing
While traditional paper invoices are still available to your business, digital alternatives are much more convenient. Generating invoices digitally has made sending invoices easier than ever. The invoice can even include a payment link for seamless credit card transactions!
Account software
It's not just invoice-dedicated companies providing invoice payment options to business owners in the United States, your business can also use its accounting software to generate and process invoices. QuickBooks, Xero, and many other accounting software companies have in-house invoice apps that simplify the sending of invoices.
4. Cryptocurrency
Cryptocurrency continues to be a popular topic amongst consumers and business owners. In fact, research from Delloite indicates more than 2,000 businesses in the United States were already accepting cryptocurrency by 2020.[3]Deloitte. "The rise of using cryptocurrency in business". Accessed October 14, 2022.
However, accepting cryptocurrencies comes with a variety of risks. Firstly, cryptocurrency values are extremely volatile, meaning prices may see huge fluctuations over a matter of days. Secondly, the cryptocurrency industry is known for being prone to various scams, so accepting only major, trusted coins may be a better idea than accepting an extensive range of crypto tokens. Lastly, as cryptocurrency is a relatively young industry, regulation may occur in the future, changing or reducing its status as a payment option in the United States.
5. Buy Now, Pay Later
The buy now, pay later (BNPL) industry has surged in popularity among United States consumers. The industry is forecasted to reach more than $110b by 2024.[4]Statista. "Estimate of buy now, pay later (BNPL) lending in the United States in 2019 and 2020, with forecasts from 2021 to 2024". Accessed October 14, 2022. Buy now, pay later services allow customers to split the purchase cost over multiple payments. In some cases, customers pay interest on these payments; in other cases, customers only pay fees if payments are late.
So, why should you use this type of service for your business? BNPL services make big-ticket purchases more accessible for customers. Essentially, they allow your business to extend credit to customers without having an internal credit department. And the proof is in the pudding: recent research suggests BNPL services can increase ticket sizes by between 30% and 50%.[5]CNBC. "Retailers bid farewell to layaway, as shoppers embrace buy now, pay later options". Accessed October 14, 2022.
6. Cash
Once the most popular payment method, cash payments only accounted for 20% of payments made in the United States in 2021.[6]Federal Reserve Bank of San Francisco. "Federal Reserve Bank of San Francisco. "2022 Findings from the Diary of Consumer Payment Choice". Accessed October 14, 2022. That said, most businesses opt to accept cash for in-person transactions, as they don't need to access any platform in order to accept this payment method.
As a straight customer-to-merchant transaction, cash is the only payment method that doesn't require third-party facilitation. However, merchants accepting cash should be able to identify counterfeit bills, as the absence of a third party leaves the onus of responsibility solely on the merchant, who has little to no recourse in the event of fraud.
---
---
How to Accept Payments Online
Whether you operate exclusively online or plan to build an online platform to support your brick-and-mortar business, accepting online payments expands your reach. Fortunately, technological advancements have left entrepreneurs with the payment security they need in the form of payment gateways.
While there are many payment gateways to choose from in today's market, there are other solutions (listed below) that can be used in tandem to offer your customers a streamlined payment experience.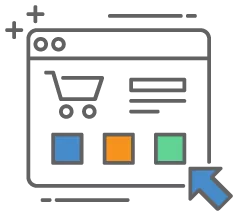 Shopping carts
Online shopping carts make it easy for customers to purchase products from your online store. With a shopping cart, customers select products and services from your website, add them to a digital shopping cart, and pay for their entire order with a single transaction. This makes it easy to purchase multiple goods and services and simplifies the fulfillment process on the backend of your business.
Many shopping cart solutions can integrate with your merchant account or with various payment service providers, such as Stripe, PayPal, and more. Likewise, BNPL services now integrate with shopping carts to allow for immediate finance applications for customers.
Many online software companies provide this service if your business doesn't have an in-house web development team to build a shopping cart platform. It's never been easier to access the benefits of an online shopping cart!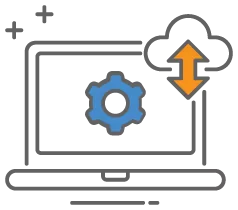 eCommerce platforms
While shopping carts provide the foundational tools for processing online payments, eCommerce platforms offer versatile options to businesses wanting a full-scale solution.
WooCommerce, Shopify, and other leading eCommerce platforms are all-in-one shopping and payment processing services. With these modern eCommerce options, you can quickly build an online store without coding experience, upload products, implement custom branding on your website, develop shopping carts, track customer sales, access CRM benefits, integrate with various third-party eCommerce software products, and more!
eCommerce platforms are a perfect alternative if you want to generate an online store but don't have the budget for a large coding team. Many eCommerce have in-house processing features but still integrate with third-party payment processors and merchant accounts.
---
How to Take In-Person Payments
Brick-and-mortar businesses must accept in-person payments from their customers. While cash payments are no longer as popular, many customers still use cash, so having a point-of-sale system with cash drawers has benefits. However, to provide a full range of in-person payments, it's critical to obtain credit and debit card processing in your business. Let's explore the most popular avenues for accepting in-person payments: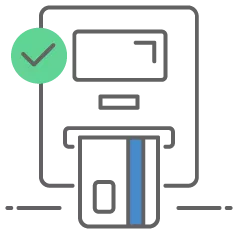 Card readers
Card readers are small, easy-to-use credit card processing devices making it simple to accept payments in your business. Many modern credit card readers connect to smartphones and tablets via Bluetooth, allowing you to input order totals and other details from the palm of your hand.
Most credit card readers allow for swiping magstripe cards, inserting EMV chip payments, and tapping contactless payments. It only takes a few seconds to process transactions with these convenient, portable devices. Many leading payment processors and payment service providers offer low-cost card readers.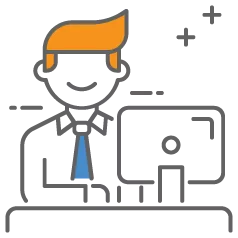 POS systems
If you want more functionality when accepting payments in your business, a full-grade point-of-sale (POS) system provides additional benefits. Point-of-sale systems offer an advanced interface for processing transactions. Your business can upload product lists, menus, and service lists, making it simple for your staff to accept orders.
Advanced POS systems come packed with touchscreen interfaces, cash drawers, product scanners, printers, and other tools.
Previously, many POS platforms required long-term commitments, expensive hardware agreements, and other unattractive contract arrangements. However, due to increased competition, there are now many affordable and customizable point-of-sale platforms available to merchants.
---
How to Receive Recurring Payments & Subscriptions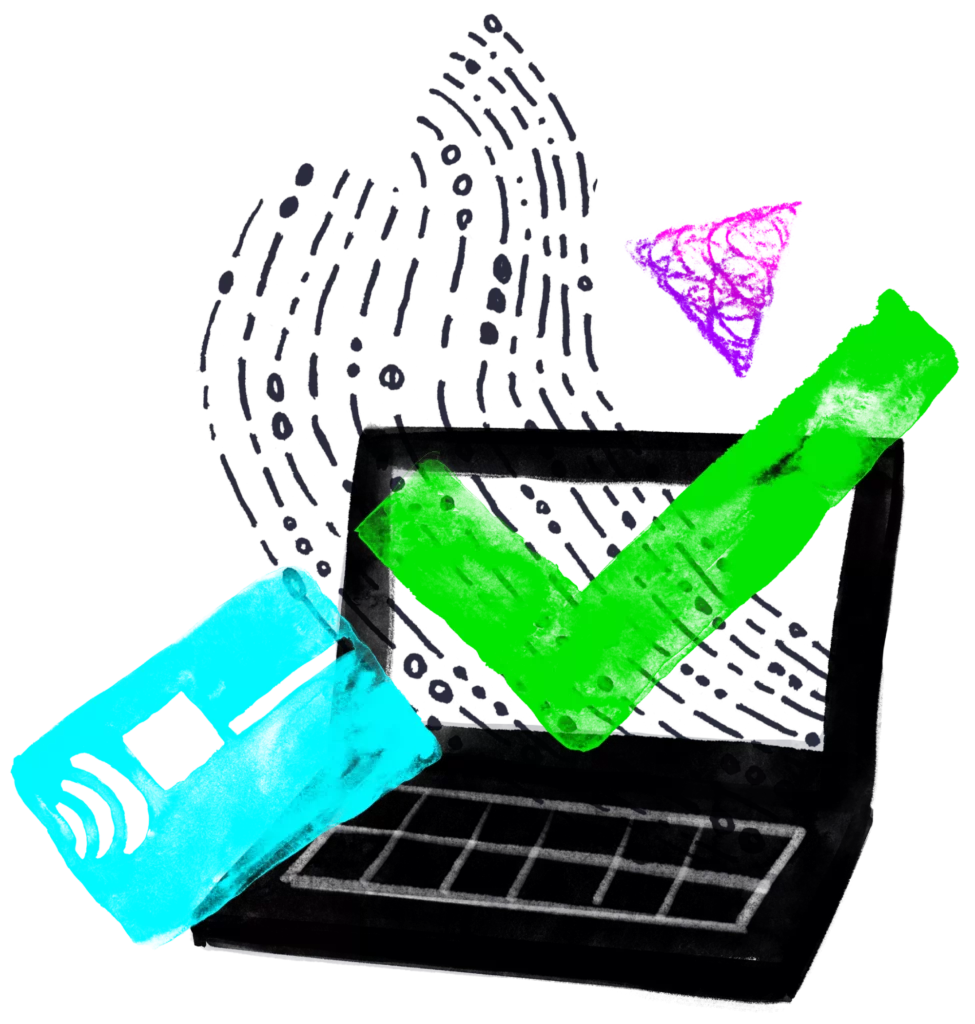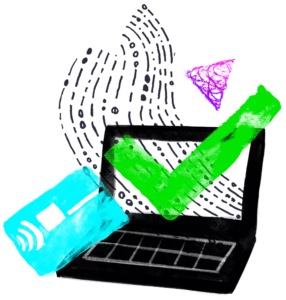 Recurring billing can be a valuable business model, whether you operate a large software company, a mail-based subscription service, or any other business continually providing clients with goods or services. If you want to create a consistent revenue stream, you need a payment processing platform that removes the hassle of collecting routine payments.
Fortunately, many merchant accounts and payment service providers allow businesses to accept recurring payments and subscriptions. You can integrate this form of payment into a payment gateway, automatically setting up recurring billing for goods or services. Just make sure to make it easy for customers to cancel—otherwise, you may expose your business to chargebacks!
---
How to Receive Mobile Payments
Accepting mobile payments makes it quick and simple for customers to buy goods and services without a physical credit card. Many customers find this more convenient, and it speeds up transactions within your business, making it easier to process large order volumes. Let's explore the various mobile payment options available to business owners: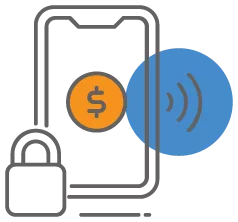 Mobile phone & contactless payments
Mobile phone and contactless payments allow customers to "tap" their card or phone on a card reader and process payments without PINs. Utilizing NFC payment technology, cardholders of credit cards with chips can benefit from contactless payments too.
Likewise, cardholders can upload their credit cards to their Apple or Android devices to use Apple Pay and Google Pay for contactless payments. These mobile phone payments allow for quick verifications (via passcode, facial recognition, and other verification means) to ensure high-speed payments.
Contactless mobile phone payments are increasingly popular. More than 507 million people worldwide now use the Apple Pay platform.[7]Statista. "Apple Pay – statistics & facts". Accessed October 14, 2022. Likewise, Google Pay also has an extensive worldwide user base—more than 150 million users take advantage of Google Pay across the globe.[8]Earthweb. "HOW MANY PEOPLE USE GOOGLE PAY IN 2022? (QUICK STATS)". Accessed October 14, 2022.
Unlike other countries, the United States does not have a specific contactless payment limit, so individual card networks set these terms.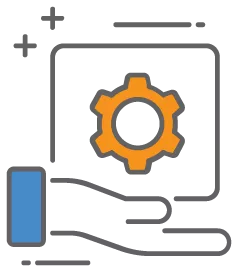 QR codes
Another exciting payment method emerging in recent years is QR code payments. With QR code payments, businesses can use a QR code to directly link a payment landing page or gateway. You can place QR codes on menus, advertisements, websites, and more, making it simple for your customers to access a payment form and complete a transaction with their phone.
QR code payments experienced rapid growth in the Covid-19 era when many businesses shifted to no-contact payment options, digital menus, and other sanitary practices. In 2020, the QR payment market was valued at more than $8b, but this market is expected to exceed $35b by 2030.[9]Allied Market Research. "QR Codes Payment Market: Global Opportunity Analysis and Industry Forecast, 2021-2030". Accessed October 14, 2022. Becoming an early adopter may place your business at the forefront of a new payment landscape!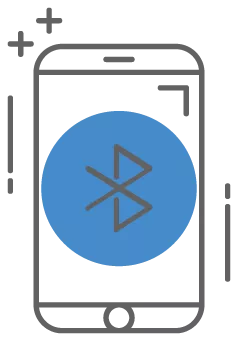 Mobile and wireless terminals
It's not just mobile devices making it simple for customers to make payments—they're also making it easier for merchants to process transactions. Mobile and wireless terminals offer payment flexibility on a significant scale.
Whether you operate a food truck, market stall, or any other on-the-go business, wireless terminals make it simple to accept credit card payments without a large point-of-sale platform. Likewise, if you operate a large restaurant or retail store, it can still be helpful—mobile terminals allow your staff to accept tableside payments, send orders directly from the table to the kitchen, check current stock levels, and more!
Many merchant account providers, POS providers, and payment service providers now offer mobile and wireless terminals to merchants. With some providers, you can download software on your iPhone or Android device to use your phone as a mobile terminal.
---
How to Take Payments via CRM Platforms
Customer relationship manager (CRM) software makes managing customers and increasing revenue more accessible for businesses of all sizes. While there are many iterations of CRM software available to merchants, most include customer profiles, sales tracking, email marketing tools, customer reward tools, and more.
Likewise, some CRM platforms now allow for internal payment processing, making everything from transactions to sales tracking easier for businesses. If you want to upgrade to a CRM service in your business, make sure to explore its payment processing options. In some cases, CRMs offer in-house payment processing, while others integrate with third-party merchant accounts and payment service providers.
---
How to Collect Payments Over the Phone
Accepting credit cards over the phone increases convenience for customers and helps your business avoid fulfilling orders without upfront payment. Whether you run a catering company, a restaurant, or any other business allowing in-advance orders, upfront payments protect your revenue.
While some credit card readers allow businesses to manually input card details—such as card numbers, expiry dates, CVV numbers, and more—for processing phone payments, there are other options, too. Let's explore the virtual terminal below: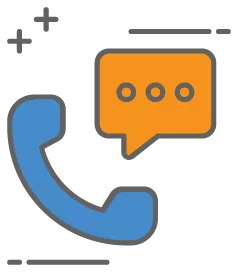 Virtual terminal
Virtual terminals are easy-to-use, online terminals for processing payments. Instead of scanning a card or requesting a customer to input details online, the business receives the customer's card number details over the phone and manually keys them into the virtual terminal. It's similar to keying in a card number using a card reader, except with a virtual terminal, your business uses a computer!
While businesses often associate virtual terminals with accepting phone payments, you can also use this tool for email or traditional mail payments. Simply enter the card details in the same manner as you would with a phone payment.
Also, accepting cards via a virtual terminal or card reader costs more money as the card isn't present. While this is a convenient option, it can result in credit card fraud, as the cardholder's data may be stolen. Keep this in mind when accepting card-not-present (CNP) transactions.
---
Final Thoughts on Accepting Payments
Developing multiple payment channels creates a solid foundation for your business to generate revenue. However, the number of payment methods available today can be overwhelming for business owners. Fortunately, merchant service providers can help you navigate the wide range of payment methods available today—advising you on which methods are most beneficial for your operations and aiding you in securing those solutions.
As a merchant services provider, PaymentCloud offers merchants expert guidance, expedited onboarding, and streamlined integrations. We like to make making money easy, and our merchants seem to like that too!
FAQs About How to Take Payments Online
Can I accept payments for free?
If you accept payments in-store, you always have the option to accept cash without incurring any fees. However, consumers now prefer using credit and debit cards for most transactions, meaning even brick-and-mortar stores must consider using a payment processor to accept payments.
Unlike in-store cash payments, online payments require a payment processor to facilitate the transaction. While this costs money, it provides added convenience to your customers and helps speed up payments within your business.
However, there's one avenue available for businesses wanting to accept credit card payments without incurring any costs. "No-cost credit card processing" adds a surcharge to the cost of credit card payments, passing on the processing fees to your customers. While this allows you to offset your costs, it may prove unpopular to customers, many of who are now accustomed to free credit card payments. If you're interested in zero-cost credit card processing, speak to your merchant service provider to see if you qualify.
How much does it cost to accept payments?
The cost of accepting payments varies depending on the type of payment and your payment processing partner. For example, processing in-person card payments often come at a lower price than card-not-present transactions. Seeking quotes from multiple payment processors or payment service providers helps you avoid higher-than-necessary prices.
Additionally, if your business operates in a high-risk industry or you currently have a high chargeback ratio, you might pay more money to process payments. However, there are plenty of high-risk merchant service providers that offer competitive rates within the high-risk industry.
What is the easiest way to accept payments?
The easiest way to accept payments depends on various details, such as the type of payment you want to accept, the design of your online store, your current payment platforms, and more. However, there are now plenty of payment service providers and merchant accounts, making it easy to accept payments without any technical knowledge. Whether it's portable payment readers, pre-built online payment gateways, or any other modern solutions, you won't need a payments background to get started.
How can I accept online payments without a website?
While hosting a website with an online store function makes it simple for customers to select products and process payments, you don't need a full-scale webpage to accept online payments.
Also, business owners can send digital invoices via various online platforms, making it easy to bill customers for goods and services without a website.
What is the safest way to accept payment?
All payment methods carry inherent risks. Whether it's counterfeit cash, stolen credit cards, or any other fraudulent payment category, incorporating security controls can help you avoid losing money.
For example, businesses accepting credit card payments online can access various security features, such as two-factor authentication, CVV verification, geo-based payment verification, and more. Partnering with a payment processor offering advanced chargeback prevention tools helps mitigate fraud risk.
Can I accept payments without a merchant account?
Yes. You do not need a merchant account to accept payments. Many payment service providers, such as PayPal, offer easy business transactions without a full-scale merchant account.
However, using a merchant account instead of a payment service provider offers a range of benefits, including access to lower processing rates, additional control over your payment processing, and more.
What payment system is best for small businesses?
Unfortunately, there's no one-size-fits-all solution for small businesses—the best payment system depends on your business's individual needs. For example, if you operate a large restaurant, you may need a full-grade POS system; however, a card reader and tablet setup may suffice if you operate a small food truck.
Finally, using multiple payment channels provides added convenience to your clients. Don't underestimate the power of working with various payment systems.
How can I accept credit card payments without a machine?
If your business accepts in-person credit card payments, a machine or card reader provides the most convenient payment interface for you and your customers. However, not all hope is lost if you don't have a machine. Businesses can use virtual terminals, online invoices, and other forms of digital payments to process transactions without devices.
What's the best way to receive money online?
There is no "best" way to receive money online—the answer depends on your current payment options, your customer's payment options, and other individual factors. The top avenues for online payments include payment gateways, peer-to-peer money transfers, digital invoices, QR code payments, and eChecks.