One of the most important decisions you will make when starting a business is choosing between the right eCommerce platforms. Building an ecommerce business–whether to supplement your retail store or to start making money online–comes with many decisions. Deciding on the best eCommerce platform for your business is arguably the most important as more consumers are drawn to online shopping experiences. However, it can be confusing to figure out which of the many eCommerce platforms to choose from.
In this article, we'll discuss five of the best eCommerce platforms to consider for your business, as well as what to look for in each. For more details on how to build a website in general, check out our step-by-step guide for building a website.
What is an eCommerce Platform?
eCommerce platforms are online hosting sites that put your online store on the web without needing experience in coding or web design. In the past, businesses wanting to start an online business would have to purchase expensive, standalone eCommerce software that needed extensive IT setup. They'd also need someone in-house to manage the website. These requirements are expensive and challenging for the average small business owner to meet.
Thankfully, there are now five different types of eCommerce platforms that allow business owners to cater to different needs and capabilities. They are:
Build your own: This type is less common these days and generally requires that someone develops it. If you have a very niche business that needs certain things, this might be your only choice.
Traditional: You need an IT team and developers to build and customize the platform. There is a license fee upfront that is renewed annually.
Open-source: This is similar to a traditional platform but you don't pay an upfront cost for purchasing a license. There are other costs like development, implementation, upgrades, and migration.
Cloud-based: These platforms are not quite as clear to define. Some traditional platforms will use a hosting system and thereby call themselves a cloud platform.
SaaS: Generally a SaaS-based eCommerce platform uses a single codebase that everyone utilizes.
What to Look for in eCommerce Platforms
When shopping for the best eCommerce platform for your business, there are three main factors that you should look for: pricing, ease of use, and integrations. Let's take a look at each more closely.
Pricing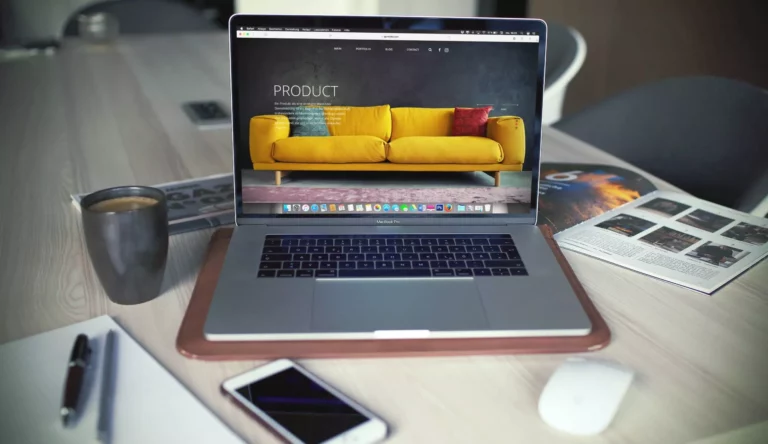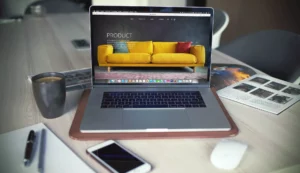 There are actually two types of pricing you want to look at when comparing solutions. Specifically, when talking about eCommerce platforms, you want one that offers flexible pricing. That's because you'll want the ability to run sales, discounts, and promotions easily through the platform. Depending on your business, you may need to factor in whether or not you will need support for multiple currencies. On that same topic, you might want to have the ability to charge varying fees by geographic area.
The other aspect of pricing is your actual budget. It could cost you anywhere from $20 to several thousands of dollars to build and host your eCommerce website. You need to have an understanding of what you're actually getting because with paying more, you aren't guaranteed to be getting the best experience. Decide how much you want to pay for things like web design, security, monthly hosting, licensing, maintenance, etc. because choosing an eCommerce platform. Ecommerce fraud is one of the most prevalent forms of fraud today so you'll want to ensure you're getting the biggest bang for your buck.
Ease of Use
If you're not especially tech-savvy or plan to have someone on staff to manage your business online, then you'll want something easy to work with. The day-to-day management of an eCommerce platform includes order management, product creation, dashboard navigation, and tracking orders. Creating new products or checking the status of an order shouldn't be a struggle. Likewise, if you're having navigational difficulties with the platform, consider how your eCommerce customer experience will be. Poor user experience can result in losing a customer.
Find the eCommerce platform that has the right balance of customization and flexibility, while still being easy to use. Generally speaking, platforms that do more are harder to manage.
Integrations
The last factor you should consider when looking for the best eCommerce platform is what plugins and integrations are available. Most will offer a multitude of tools that will help you run your business. But the more important factor is finding which of these tools will work best for your business. Some of the plugins and integrations you should look at include:
Email marketing tools that will help you engage with your customers
Plugins to help with accounting functions like sales, taxes, profits, and revenues
Apps that aid in product fulfillment and shipping
The Best eCommerce Website Platforms
Before you start considering your options, you need to accept that there are advantages and disadvantages to all eCommerce platforms. Evaluating the platforms against your business's needs is how you'll find the best eCommerce platform for your online business. Beyond the three considerations discussed earlier, you'll want to ensure you're providing a safe online shopping experience for all of your customers.
1. Shopify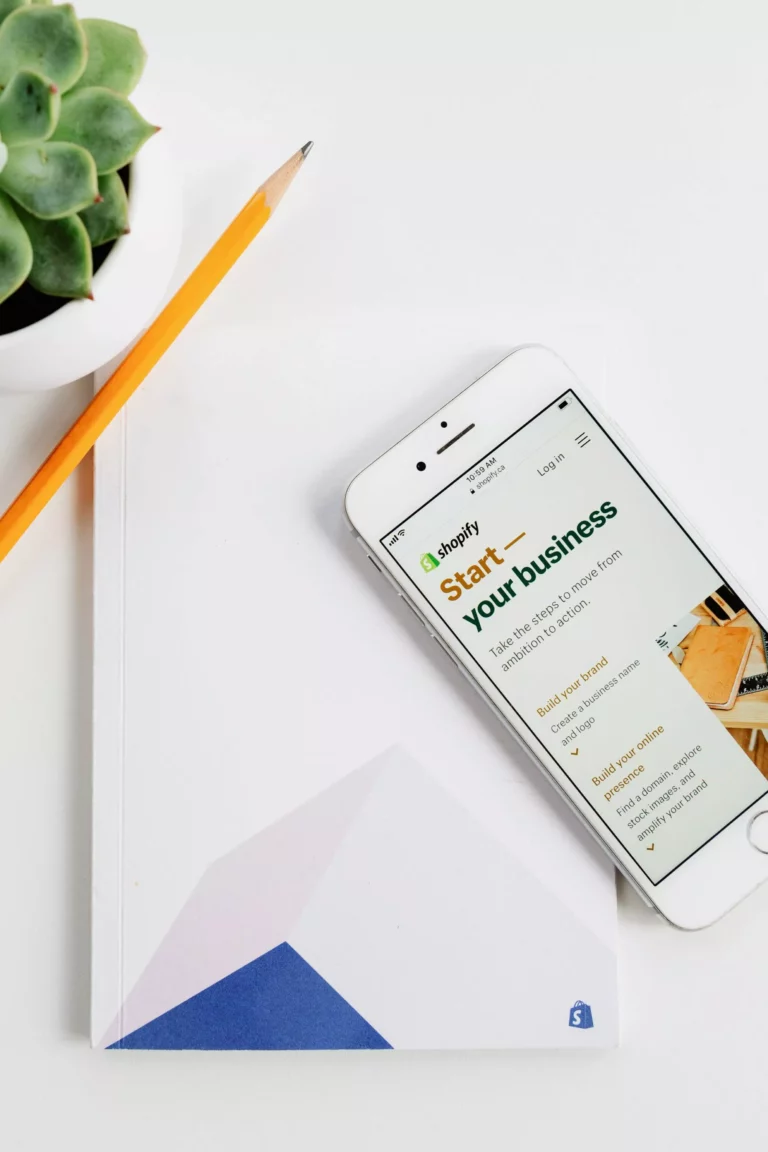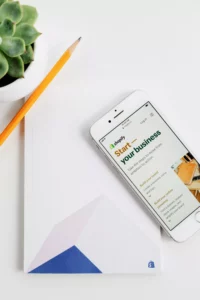 One of the most popular choices in eCommerce platforms is Shopify. It's built specifically to host online stores and offers advanced eCommerce features. Over 100 different payment gateways, unlimited products, point-of-sale systems for brick and mortar shops, and in-depth analytics are among the robust features they offer. You don't need to know how to write code with access to over 70 professional themes and over 4100 apps.
2. BigCommerce
Great for medium to large stores, BigCommerce has some advanced features that help make it easier to manage high volumes and products. They have powerful features like customer accounts for faster checkouts, abandoned cart recovery, built-in shipping management, coupons and discounts, and much more. Their plans all include unlimited products, bandwidth, file storage, and staff accounts.
3. WooCommerce
If you have an existing WordPress website, WooCommerce is a plugin that allows you to add eCommerce functionality. It's a lightweight plugin that allows you to have access to features like support of subscriptions and deposits, 140 region-specific payment gateways, automated tax calculations, and iOS and Android mobile apps. The plugin itself is free to download and install, however, some of the extensions will cost you. Please note, it's not recommended to create a WordPress website simply to have access to the WooCommerce plugin.
4. Magento
Designed for enterprise-level online stores, Magento has solutions for businesses that operate as a B2B, B2C, or both. If you have a huge online store, this eCommerce platform has robust capabilities that can handle your website needs. There are over 1000 extensions and themes to choose from to customize your store. Likewise, the drag-and-drop page builder is easy to use and navigate. With enterprise pricing starting at $20,000, this eCommerce platform is not intended for small businesses or start-ups.
5. 3dCart
Founded back in 1997, 3dCart has over 350 app partners to deliver seamless third-party integrations. There are over five dozen free templates to customize your store. You can also edit HTML and CSS if you want to take the customization further. Their affordable plans all come with unlimited storage capacity. In addition, they offer multilingual support and sophisticated shipping solutions.
Understanding the Features of Your eCommerce Platform
It's important to remember that not every feature provided by these eCommerce platforms is available from the start. Decide what features you need at the beginning, like the ability to accept payments for your eCommerce store, and take into consideration what future upgrades you will need. With both paid and free platforms, you'll likely be paying for certain extensions and integrations. Estimate what those future costs could look like when evaluating an eCommerce platform. The better understanding you have of the features that you need to run your online business, the more likely you'll be to end up making the best eCommerce platform decision.