When customers are looking to make a purchase online they expect a safe online shopping experience. The number of users who purchase via eCommerce is significantly growing due to the development of contactless payments. Beyond the already growing trend, secure online payment options have been essential during the various lockdown phases in recent months. While online purchases increase, unfortunately, so does eCommerce related crime. In 2019 alone, more than 164k of sensitive records were exposed while the total number of breaches increased by 17%.
So, what is the safest way to pay online?
There is no unanimous answer when it comes to the risks associated with digital payment methods. However, the same is true for cash, as there's always a risk when you deal with payments.
Taking into account consumer habits and the opportunities the internet brings, secure online payment options make peoples' lives easier. They allow consumers to purchase goods and services at their convenience. Including the ability to choose optimal conditions such as price and delivery time when applicable. So the question should not be 'if it's worth using online payments' but 'how you can ensure safety for yourself and your customers while accepting these payments?'.
How Can You Ensure Safe Online Shopping for Customers?
The path starts with raising personal awareness by considering cybersecurity courses and learning the fundamentals of safe online behavior on your own. You should also encourage your personnel to be aware of old but still effective methods like phishing and social engineering. More extensive work should be done on the software and hardware level to make your system resistant to malicious attacks connected with cashless payment transactions.
So let's see how to ensure your customers have the safest way to pay online.
1. Consider Fraud-Checking Systems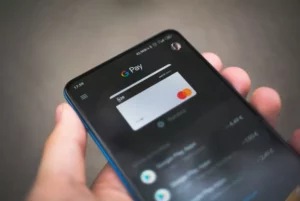 Even before contactless payments were developed, businesses have been plagued by fraud, chargebacks, and overall risk. Today, business owners and their customers are facing credit card fraud stealing card information. Or even more dubious, use the stolen information to make fraudulent purchases online. Which ultimately increases abuse cases and chargebacks that negatively affect your business.
Nowadays there are many fraud prevention tools available to business owners to promote safe online shopping experiences. Of the programs available are those that utilize machine learning algorithms along with manual rules to detect fraud. These systems can compare countries where the card is issued to the actual location of the user, analyze email addresses, purchase behavior, matching the records of the fraud database, and processing data in real-time. So if you are going to accept various cashless payment options, invest in good fraud software so that you can identify and eliminate fraud risks in your business.
2. Set Up PCI Compliance for Secure Online Payment
When it comes to credit card payments the compliance with PCI Security Standards Council is crucial. It includes 12 core requirements and more than 400 testing procedures that ensure personal information protection on all levels. It's important to note that compliance begins with the security on the hardware level moving to your hosting provider and only then assessing the safety of your software. So even if you invested in the costly software and pass the security code reviews, it may be not sufficient if the server you are running your application on is not secure.
Usually, it's recommended to hire an external specialist in the field to achieve the PCI compliance and research the information whether your preferred hosting provider corresponds to these requirements on the hardware level, to avoid an unnecessary headache later.
3. Install SSL Certificates for Safe Online Shopping
One of the most invasive types of fraud is session hijacking. This occurs when a customer's website session is hacked into by fraudsters. In order to minimize the risks of session hijacking, it's worth installing a Secure Sockets Layer (SSL) certificate. This is especially true in instances where users have to input their login details or any personal information. The safest way to pay online for your customers is to protect their access to your website.
If you have the main page on one domain name and use a separate one for the customer portal or a subdomain like 'account.domain.com', make sure to get these covered as well using a multi-domain or a wildcard SSL certificate. Apart from the visible signs – showing a padlock in your browser – it performs a core security option by creating an encrypted channel between the server and the client's browser, protecting the data that the user enters on the website from being stolen. This means the user's session is secure and safe online shopping can take place.
4. Utilize Data Encryption for Secure Online Payment
It's a must to encrypt sensitive information for safe online shopping sessions. This includes passwords, names, and email addresses to ensure proper personal data protection. This occurs both on the server level as well as for data that may be located on employee computers. This ensures your customers' payment data are encrypted for the safest way to pay online.
Data encryption guarantees sensitive information is encoded. This way, only an authorized user with the correct encryption key will be able to read the data.  Even if someone gets access to your databases, they will not be able to use the obtained info as it would appear as an unreadable text or special symbols so it won't be possible to decipher.
5. Perform Regular Security Audits and System Enhancements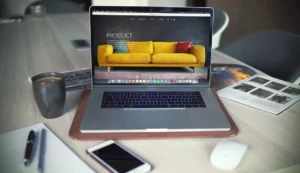 Apart from ensuring PCI compliance and the proper data encryption specified in the previous steps, it's vital to pay attention to the password rotation policy. Make it a priority to ensure your system does not accept weak passwords. Take care of providing support for 2FA, 2FU, or OTP authentications, and secure your system with a firewall. Also, pay attention to session termination. This is measure is due to the inactivity on a browser and protects your customers in case they left their account open on public computers. It's worth considering investing in the pen testing strategies to outline and oust any weaknesses.
While these security audits may seem lengthy it's all for the benefit of your customers. Providing a destination for safe online shopping for users ensures business protection and prevented eCommerce fraud on the merchant end.
Your Final Takeaways for Safe Online Shopping Sessions
Offering secure online payment options on your website requires a thorough approach of both planning and implementation. This process starts with the choice of payment processor, eliminating the system vulnerabilities through regular security audits, and timely updates of all the software used to power your website to ensure the safety of your customers. The five steps above will help you increase the security of online transactions for your business as well as protect your online reputation due to fraud.
While the process requires some additional investments, it has become a golden standard for stores to provide secure online payment. This ability provides you with a competitive advantage in comparison to competing websites. Providing a safe online shopping experience through secure online payment options protects your customers and your business. Additionally, these tactics also give you the possibility to improve your sales funnel while gaining new customers.