If businesses learned anything in 2020, it was to think outside of the box; selling gift cards and providing curbside delivery quickly became staples that have stuck with consumers. In this day and age, many entrepreneurs are looking for innovative ways to make their businesses more sustainable. As a business owner, selling gift cards is one way to demonstrate your commitment to sustainability and participate in a growing trend. In fact, 46% of consumers bought gift cards online in 2020, compared to 17% in 2018. By learning how to sell gift cards online, you can increase your company's value-added offerings and expand your customer base. Selling gift cards through your website is cost-effective and will help make your business money. Read on for more about the benefits of selling gift cards online.
Why Should You Sell Gift Cards Online?
Selling gift cards online benefits your business in many ways, including:
Increasing your overall revenue
Ensuring new customers walk through your doors
Supporting an eco-friendlier business model
Being a part of the continued effort to end plastic pollution
Receiving higher customer engagement and response
Targeting tech-savvy customers and young people, who want to take advantage of new technology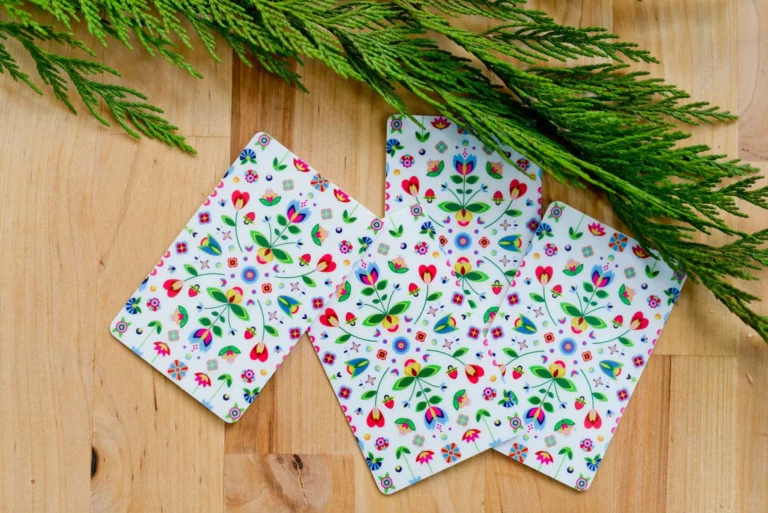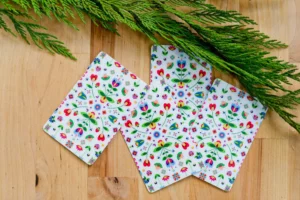 Offering gift cards online is another way for small businesses to compete with the convenience of big business. Selling gift cards online gives every merchant a chance to benefit. Consumers have learned to expect convenience during the retail experience and selling gift cards online for your small business is an opportunity to provide that ease, especially around the holiday season.
How to Sell Gift Cards
Now that you know why selling gift cards make sense, you'll want to learn how to sell gift cards in their electronic form online. To take this step, you first need to decide where you will sell the gift cards. Next, it's worthwhile to ask your merchant service provider what approach take to implement selling gift cards online.
Your provider ensures online payments are processed safely and efficiently, even if they're for gift cards. Once you have an idea of how you want to proceed with gift card sales, you can create your gift card. Next, you'll include it on your platform and start managing your gift card sales. The following information will help you further break down the process.
1. Figure Out Where You Will Sell Your Gift Cards Online
Whether you own a brick-and-mortar business or eCommerce site, you can sell gift cards to your business's website and/or store. If you haven't already, start by launching an eCommerce site for your brick-and-mortar store where you can display and sell your gift cards. This will help you secure immediate cash flow and provide customers with a contactless purchasing option. These steps will help you initiate a gift card program:
Evaluate your options for a system where the gift cards can be tracked and redeemed
Set up your gift card system so they can be redeemed at checkout
Deliver purchased gift cards through email
Make sure your eGift cards never expire
If customers walk into your brick-and-mortar location, set up an advertising display to show them, in steps, how they can purchase an eGift card on your website. You don't have to spend money to set up a display of plastic gift cards. Everything can be done online, whether you feature products or services offline or online.
2. Ask Your Merchant Service Provider for Your Options
Discussing how to implement sales with your provider will give you the information needed to follow best practices for selling gift cards online.
Following Best Practices
To make use of today's technology, it's important to keep these best practices in mind:
Establish online campaigns to promote gift cards during key selling times, such as the holidays
Incorporate gift card displays into your website, placing the card image on the homepage and using a persistent link in the footer and/or header
Feature periodic promotions on the homepage. For example, you might invite the customer to buy $40 in merchandise in exchange for a $10 gift card
Advertise the gift card year-round
You may also want to think about the way you use the email addresses of customers who buy your gift cards. Statistics show a small number of customers spend most of the dollars spent on gift cards. Therefore, gift card purchasers represent a solid base of customers who are likely to buy again. By retaining their email addresses, you can add these buyers to your promotional and advertising campaigns.
3. Create Your Gift Card
You can create your eGift card using one of several online programs like Visme, for instance. Create printable or electronic gift cards in a matter of minutes. Make sure your gift card is easily recognizable and clearly identifies your brand.
What to Keep in Mind
When creating a gift card to sell, keep these factors in mind:
The best gift card designs tend to be attractive and consistent with a merchant's brand
The card's design should align with the merchant's customer demographic
Focus on the intent behind the gift card. Is this for a special occasion or just because?
Make sure your design stands out or represents a unique and memorable product.
4. Add It to Your Platform
When adding an eCommerce gift card to your platform, set it up so users can select different denominations and personalize the eGift card for gifting. You might also consider offering an eGift card discount. This is similar to a cash discount but targets those who buy your online gift cards.
Add the gift card by following one of the examples below:
Feature a $50 gift card for $45 or gift a card to a customer who makes a purchase for someone else
Combine discount codes with your gift cards, treating the cards like cash. That way, customers feel like they are getting a better deal
Create an area on your store's website where your users can track the balances of their gift cards. Get them involved in buying and using the gift cards
Create an in-store or online reward program that results in a gift card. This way you get your customers in the habit of using your gift cards
5. Manage Your Gift Card Sales
When you speak to your merchant service provider, you can set up a way to track and manage your gift card sales. Doing so will give you better insight into who buys and regularly uses your gift cards. It may also help you decide how to display and sell your gift cards in-store, on your website, or on your eCommerce platform.
Key Metrics to Review and Assess
Several metrics revolve around the management of gift card sales. These include: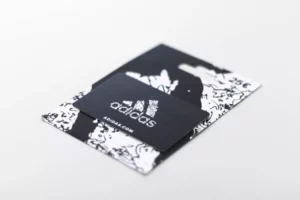 Gift card sales, as a percentage of a company's total revenue
Year-over-year growth of gift card sales
Gift card sales during certain times of the year (i.e., holidays and promotions)
Gift card sales trends in relation to the gift card's design. If sales slow, you may need to refresh your gift card's design
The average dollar amount loaded onto gift cards
Total online sales for gift cards
Third-party aggregator gift card selling, if applicable
The percentage of reloads
Total reloads, as a percentage of sales volume
The above information will help you increase your revenue and find out where to reap the most benefits from selling gift cards that can be accessed online. It will also improve the online customer experience when buying gift cards and can help you better target these specific customers in the future.
The global gift card industry represents a growing portion of eCommerce revenue, so learning more about this opportunity bodes well for businesses looking to increase their earnings.
Do You Need a Brick-and-Mortar Location to Sell Gift Cards?
After reading the above you should be confident in your answer that, no you do not need a retail location to sell gift cards. While you still can certainly do so, you now know how to steer the interest of customers from buying gift cards offline to buying and even using them online. More and more, people depend on their smartphones to buy products. Therefore, it makes sense to direct your customer's focus toward the use of eGift cards as digital downloads.
Gift Card Selling Incentives
When it comes to marketing your gift cards online, there are a few things to keep in mind:
Some merchants report offering multiple card designs helps increase gift card sales
The strongest programs that involve gift card selling feature occasion-specific card designs
Competition remains keen in the gift card space for making money
Occasion-based gift cards, especially for Christmas and birthdays, represent a significant opportunity to increase eCommerce sales and retail revenues
Also, consider this– If you support a charity or have committed yourself to support a specific cause, you can align yourself with the organization or cause through your gift card designs and sales.
In addition, introducing gift cards or selling gift cards online entices customers to visit stores online or in-person. Online gift cards also allow customers to try out more expensive or newly launched products. Most customers can be motivated to try a product if they receive a gift card in return.
Final Thoughts
Selling gift cards online gives businesses the ability to follow best practices in sales and marketing activities. By including eGift cards on your platform, you can increase your brand's influence and range. When you sell gift cards online, you market your products in a way that increases buyer interest as well as your bottom line. This drives increased revenue and influence as a business online and in your community.