Product sourcing for your business that not only fulfills your niche but also satisfies your consumers is no small task. It's also something that many new eCommerce business owners don't think about when they put together their business plans. Without further ado, here's your intro to product sourcing class: Product Sourcing 101 (spoiler – this article doesn't come with any course credits, but maybe it should?).
What Is Product Sourcing?
Simply put, product sourcing is the process of obtaining a product to sell for your business. In practice, it's a lot more complicated than that.
How you source your products will be one of the most important decisions you'll make in this new venture. The availability (having the product in stock when someone wants to buy it) and the quality of your products will determine your repeat customers and their level of satisfaction. This becomes your small business reputation.
Product Sourcing 101: How it Works
To source products, you'll want to follow the below steps:
Pick a product. You can use Google Trends to research whether your product is consistently searched for or if it's seasonal.
Check for trademarks/patents. Review US trademarks and patents to ensure you're not purchasing a product to sell that you'll be sued for later.
Ensure you have the proper business licenses. In order to sell a specific product, you will need to adhere to certain guidelines. For example, skincare products or children's toys will have more restrictions than if you chose to sell pet products.
Review manufacturers. Find manufacturers using a website like Alibaba for global manufacturers or Etsy Wholesale to find some closer to you.
To review them, first, evaluate their credentials. You can do this by looking at reviews, seeing if they have a strong record of previously completed orders, finding whether or not they're registered as a trusted supplier/have the correct licenses. If the manufacturer is abroad, it's also worth validating acceptable factory worker conditions. This is product sourcing 101 after all, you need to cover your bases.
First of all, test them out. To test out any potential manufacturers, order a sample product before committing to them with a large order. You'll get to see first hand how your potential product would show up in the hands of your customers. You will also get a feel for the quality and shipping stipulations that your customers will be experiencing. You can also ask what branding, customization, shipping frames, and MOQs you'll be subject to to help you make a decision.
Once you've picked a supplier you'd like to work with, negotiate the details. Things like item price, minor changes to the product, branding, and MOQ can most likely be negotiated. Take the time now to have these conversations, because once you continue it will be harder to change down the road.
Place an order!
Option #1: Drop shipping
The first method of product sourcing we'll dive into is dropshipping.
Drop shipping is the process of setting up a website to sell someone else's product. You collect sales from customers and send the order to the manufacturer. They manufacture, package, and ship it. They bill you an agreed rate, and you keep the difference between the price you sold it for and the price you paid for it as a sort of commission for the sale.
The pros of this method may seem a bit obvious:
You never have to touch the product. You're essentially a middleman who expands the reach of the business whose products you sell.
There is also no risk of buying large quantities of inventory that you can't move.
If your business sells no products, there's little lost.
The cons of this method are:
The cost per item is usually much higher (i.e. the profit per item is much lower) than if you had purchased the product outright, packaged, branded, and shipped it yourself.
You'll also have very little control over the customer experience – shipping time frame, quality of product, packaging, branding, etc.
How to Find Drop shippers
To find someone who is willing to offer drop shipping services to you for your business, you can contact manufacturers yourself or use a website like Aliexpress.
Aliexpress is a subsidiary of Alibaba that offers products at a near-wholesale price for the purposes of resale. The benefits of Aliexpress are that it has no minimum order quantity and you can resell just about any item on their site using a website plugin or manual order placement. For example, you receive an order on your site and turn around to place it on Aliexpress yourself with the customer's shipping information.
Option #2: Wholesale
The second method of product sourcing is called wholesale. This is where you essentially hire/partner with another company to manufacture a product for your business.
Wholesale product sourcing entails creating a relationship with a manufacturer, designing and branding a product, buying bulk orders, and housing the inventory yourself. You can pick a manufacturer anywhere in the world and import products to your home country.
The pros of this method include: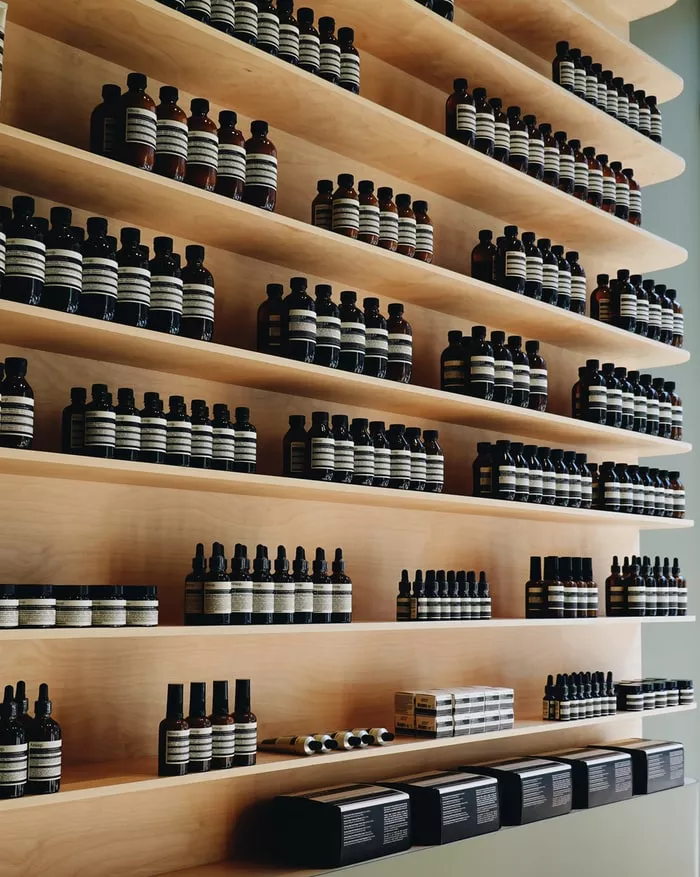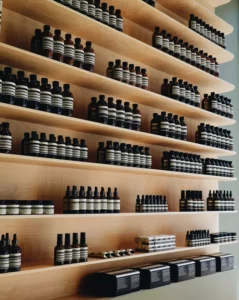 Quality control
The ability to customize and improve on the products in response to reviews
Shipping control/quicker shipping
The possibility of branding the product to create more loyal customers
Reduced cost per item.
The cons of this method are:
A risk of inventory loss if your products don't sell
Additional time for shipping product to you (if overseas) and upfront investment capital
MOQ – Minimum Order Quantity thresholds you'll have to meet for the manufacturer to consider your order
Finding wholesale product suppliers
To find and secure a wholesale supplier, you can use a marketplace like Alibaba which offers you access to thousands of manufacturers around the world. There are also country-specific marketplaces that provide access to manufacturers by region.
Option #3: Locally-Sourced
The third and final method of product sourcing we're going to discuss in this article is locally-sourced products. Whereas wholesaling can be done by ordering from anywhere in the world, a local source is someone near you who manufactures the products you sell. This can be a friend or family member who home-makes a product, or a full manufacturing company in your area.
The pros and cons of this method are similar to the ones for wholesale product sourcing, with the obvious advantage that you will have no shipping delays when receiving your product.
Note: Each of these options above should be compared to manufacturing the product on your own by purchasing the raw materials and keeping everything in-house. Doing this gives you the most control over your product. Quality, cost, and lead times are controlled by you which may or may not work for your eCommerce business structure.
Secure locally sourced product
To find locally sourced products, you can talk to friends or family who create products you'd love to sell or contact local businesses and manufacturers in your area.
Source Products that Fit Your Business
To build a long-term eCommerce business, you'll have a lot of decisions to make. From how you want the product to be sourced to who you'd like to partner with to make it happen. There is a lot of flexibility in this process to build a business that reflects your goals for your life and builds a customer base you're excited about. We hope you enjoyed your Intro to Product Sourcing: Product Sourcing 101 class and wish you luck!