So you've decided to start a drop shipping business, what do you do next? Drop shipping is a great way to earn an additional stream of income, especially if you do not have the physical infrastructure to store the stock of a traditional store. Securing a drop shipping supplier is one of the most important aspects of getting your business started, but it is also one of the hardest. It is the make or break decision of any drop shipping business and will make your job easier or much more difficult. This article will cover how to find a drop shipping supplier, potential risks in drop shipping supplier selection, and how to reduce these risks.
Finding Your Drop Shipping Supplier
There are many different suppliers to choose from in the drop shipping industry. To make the largest margin, you will want to buy at wholesale or forge a partnership with the supplier who will guarantee it. In order to find these suppliers in the first place, though, you may need to do some hunting. Large wholesalers include AliExpress and SaleHoo, but consider that anyone can use these platforms as well. There is no special treatment or preferred pricing that comes with purchasing on this platform.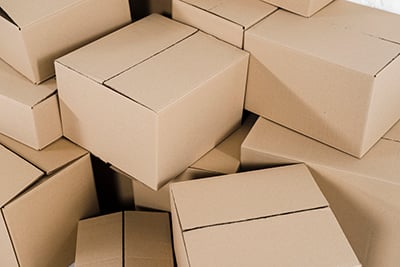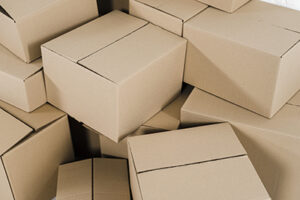 To find wholesalers for possible partnerships, you will have to do some more digging. A generally known piece of information in this industry is that wholesalers aren't good at marketing. You may not be able to easily run across legitimate wholesalers with a Google search. You'll need to be patient and ask around for the best US drop shipping suppliers.
Step 1: Contact the manufacturer
Product sourcing is the most important part of your business because this is what your customers will see: your products. Once you've decided what you're going to sell in your drop ship business, you can reach out directly to manufacturers and ask them to provide you with their wholesale suppliers. That way, you know you're in contact with legitimate drop shipping suppliers and wholesalers who are already doing business with the manufacturers.
Step 2: Order from other drop shippers
Chances are you're not reinventing the wheel in your new business. If this is the case and there are others drop shipping the product you would like to, you can order a product from them and then Google the return address. That will help you generate leads from legitimate wholesalers that your competitors are already using.
Step 3: Use member directories
Member directories are an easy way to find legitimate suppliers, though you will have to pay for the service. If this is the route you choose to go, consider utilizing guides such as Shopify that lay out the best supplier directories. That way, you won't have to worry about finding a good member directory and can focus on the suppliers.
Legitimate Wholesaler and Drop Shipping Supplier 101
Here's a short guide to know what to expect with (most) legitimate wholesalers.
They can, and probably will, do the following: 
Buy directly from the manufacturer

Offer you the best prices on those items

Charge minimum order sizes

Charge per-order fees
They will most likely not do the following:
Charge a monthly or ongoing fee

Sell to the general public
Drop Shipping Businesses Are Risky
Finding drop shipping suppliers that are legitimate is one of the most important parts of running a successful drop shipping business. Additionally, you'll want to be aware of the risks that come with the industry. Here are some of the main risks associated with drop shipping businesses and how to mitigate them. 
Wholesale posers

Ongoing fees

Chargebacks 
Wholesale posers
When searching for suppliers, you may come across retail stores under the guise of wholesalers. If you select retail sellers as your supplier or anyone who is selling to the general public, their prices will likely be higher than if you are doing business with a legitimate wholesaler. To avoid this, do your due diligence in selecting a good drop shipping supplier. 
Ongoing fees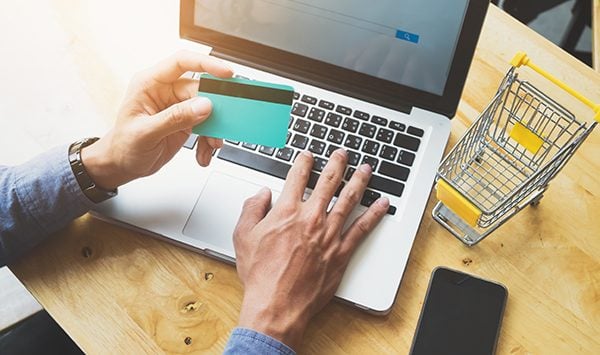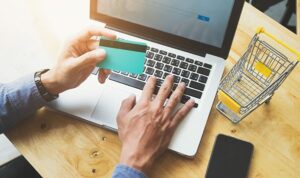 Another risk associated with illegitimate wholesalers or drop shipping suppliers is ongoing fees. Some suppliers may try to charge you a monthly fee to do business with them – legitimate wholesalers will not do this. If you come across a supplier attempting to do so, they may not be the right choice for you. There is no reason to siphon funds from a business with already such low margins.
Merchant services fraud
The drop shipping industry is surprisingly high risk with payment processing. This often comes as a shock because the business is so stable otherwise. A big reason for this is its vulnerability to a high volume of online fraudulent charges. Because of this, many payment processors and supporting banks will not take on their business. But with the right support system, you will be able to find support in a high risk merchant account for drop shipping. 
With a drop ship merchant account to mitigate risk with eCommerce fraudulency, you will have a much better grasp of your business.
Chargebacks
Similar to fraudulent charges, vulnerability to chargebacks often make credit card processing companies stray away from the drop shipping industry. 
When chargebacks occur, and they will, there is little to do retroactively to fix them. Instead, you should try to proactively mitigate the risk. Using a chargeback protection screening software can ensure that you have a bit of time to handle the chargebacks before the bank steps in. This may save your business in the long run because banks often close accounts that deal with a large percentage of chargebacks. Implementing this software is the best way to prevent this adverse connection to eCommerce merchant drop shipping online.
Drop Ship Merchant Account
Selecting a legitimate wholesaler isn't the only important decision you'll need to make, however. Seeking a merchant account for your drop shipping business is a step you can take to mitigate financial risk and make your life easier. On top of that, you will have a more legitimate business when you are able to accept credit, debit, and even high risk ACH processing.
Finding a drop shipping supplier is only the first step to your successful drop shipping business. Securing every aspect of your business will allow you to grow and scale safely while also setting you up for success.