One of the most critical aspects of starting a dropshipping business is finding a dropshipping supplier. Dropshipping is a great way to earn an additional stream of income, especially if you do not have the physical infrastructure to store the stock of a traditional store. Although finding the right dropshipping suppliers is one of the most important parts of getting your business started, it's also one of the hardest. It's the make-or-break decision of any dropshipping business. Finding the right supplier will make your job significantly easier, while the wrong one will make it much more difficult. Read on to find out how to find a drop shipping supplier, potential risks when selecting dropshipping suppliers, and how to reduce these risks.
Finding Your Drop Shipping Supplier
Since it's a growing model in the eCommerce industry, there are thousands of dropshipping suppliers to choose from. To lock in the largest profit margin, you will want to buy at wholesale cost or forge a partnership with a supplier who will guarantee it. In order to find these suppliers in the first place, though, you may need to do some hunting. Large wholesalers include AliExpress and SaleHoo, but consider that anyone can use these platforms as well. There is no special treatment or preferred pricing that comes with purchasing on this platform.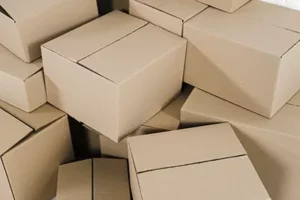 To find wholesalers for possible partnerships, you will have to do some more digging. A generally known piece of information in this industry is that wholesalers aren't good at marketing. You may not be able to easily come across legitimate wholesalers with a simple Google search. You'll need to be patient and ask around for the best US drop shipping suppliers.
Step 1: Contact the manufacturer
Product sourcing is the most important part of your business because this is what your customers will see: your products. Once you've decided what you're going to sell in your drop ship business, you can reach out directly to manufacturers and ask them to provide you with their wholesale suppliers. That way, you know you're in contact with legitimate drop shipping suppliers and wholesalers who are already doing business with the manufacturers. You can also ask these suppliers for dropshipping program details.
Dropship distrubutors
You'll also want to contact drophsipping wholesalers, too. When you're sourcing your products, you should contact dropship distributors as well because they can be a great source of information. This is especially true if you're just starting out. Dropship distributors are wholesale companies that sell directly to dropshippers and dropship retailers.
Finding a good dropship distributor can be the hardest part of the dropshipping supply chain. This is because they're not always known for their marketing prowess, as you can see from our first tip. It's also very difficult to judge the legitimacy of dropship distributors since they don't sell directly to end customers like dropship wholesalers and dropshipping suppliers. So what do you do?
Your best bet for finding dropship distributors is to ask around. Reach out to dropshippers or retailers who you know are dropshipping products successfully. Ask them if they've ever heard of the company and, if so, how they got in contact with them. Additionally, you can also post on forums asking dropshipping questions. You'll find that there are a lot of drop shipping suppliers who are looking for partners, but are inconsistent about their marketing. This is the double-edged sword of dropshipping suppliers: reliability vs marketability.
Step 2: Order from other dropshippers
Chances are you're not reinventing the wheel in your new business. If this is the case and there are others dropshipping the product you're looking to sell, you can order a product from them and then Google the return address. Researching competitors will help you generate leads from legitimate wholesalers that your competitors are already using. Finding dropshipping suppliers you can order from is simple, but remember to take caution because not all drop shipping suppliers are legitimate. It's important to check out their social media presence, too.
Step 3: Use member directories and ask around
Member directories are an easy way to find legitimate suppliers, though you will have to pay for the service. If this is the route you choose to go, consider utilizing guides such as Shopify that lay out the best supplier directories. That way, you won't have to worry about finding a good member directory and can focus on the suppliers.
You should also consider asking around on Facebook groups or forums for dropshippers for your dropshipping supplier list. This is a great way to see if dropship marketers can recommend dropshipping suppliers that they're already working with.
Step 4: Do your research
As you do research, consider using third-party websites like World Wide Brands and Alibaba. These sites are helpful because they tell you the legitimacy of dropship distributors via reviews so you can see what previous dropshippers have to say about these dropship distributors before you structure a relationship.
The dropship market is unregulated and unknown, so always take precautions when it comes to your money and products. You'll want to make sure that the dropship supplier isn't going to rip you off or take forever to get you your dropshipping products. No one wants to be in a business with dropship suppliers that are long on promises and short on delivery, so always take precautions before getting into dropshipping.
Don't forget, there are some dropship suppliers that sell high-quality products but are less marketable due to slow shipping times or less-than-stellar marketing efforts. You need dropship suppliers that are reliable and sell quality products, which is why making sure you have good dropshipping supplier is key to success.
Legitimate Wholesaler and Drop Shipping Supplier 101
Here's a short guide to know what to expect with (most) legitimate wholesalers.
They can, and probably will:
Buy directly from the manufacturer
Offer you the best prices on those items
Charge minimum order sizes
Charge per-order fees
They will most likely not:
Charge a monthly or ongoing fee
Sell to the general public
Top 5 Legitimate Dropshipping Supplier Directories
You may be looking for a large list of already vetted dropshipping suppliers. Luckily, there are several companies who have already done the work for you. These suppliers and distributors offer quality products and services:
1. Wholesale Central
Wholesale Central dropshipping suppliers can be a great option for business owners because they offer deals and resources that dropshippers can use. They also sell high-quality items that you can't find on AliExpress, as well as clothes, shoes, accessories, and more products.
Wholesale Central gives dropshippers access to a company that has been around for over 20 years. Because of this, they've definitely developed a level of trustworthiness that dropshippers can rely on.
2. World Wide Brands (WWB)
World Wide Brands is a drop ship supplier directory that has been around for over 10 years. It's a great place to look if you want to find distributors in different wholesale niches.
Not only do they have dropship distributors in fashion, beauty, accessories, and other niches, but they also have dropship distributors that sell services related to all things drop shipping.
WWB is known for its service companies and dropship distributors list. This is a good option to look at if you want a company that provides full-scale dropshipping services.
3. UDropship
UDropship is another wholesale supplier that you can use to find products. With a wide variety of products and distributors in almost every niche, so your business is sure to find what you're looking for on this wholesale supplier list.
3. Dropship Direct
Dropship Direct is a wholesale supplier directory that offers some of the best prices on quality products. They have distributors of all kinds, including health and beauty, apparel, household items, gifts and more. Their directory is easy to navigate and gives you a ton of great options across every imaginable niche.
5. Tophatter
Tophatter offers dropshipping services and deals that dropshippers can take advantage of to stock their websites with a variety of products. With deals, courses, tools for dropshippers to use, and more, Tophatter has a lot to offer.
Their products are of high quality, so you can rest assured that the items you purchase from these wholesalers will be something your customers will enjoy.
Review of the Top 7 Drop Shipping Suppliers
If you're looking for individual suppliers instead of a supplier list or directory, here are the top 7 independent dropshipping suppliers:
1. AliExpress
A well-known and reliable source for wholesale suppliers, AliExpress is a great option to look at because it has a wide variety of products to choose from. This makes it easy to find the appropriate dropshipping products to sell on your website.
There are many reasons to love Aliexpress, one of the most popular retailers in the world. It sells almost everything imaginable—clothes, shoes, accessories, electronics, cars—and that's just scratching the surface. Not only does it offer access to millions of items at unbeatable prices but it also gives its shoppers peace of mind because Aliexpress has a stringent return policy set up. This is something to keep in mind when selecting a dropshipping supplier.
2. CJ Dropshipping
CJ DropShipping is a drop shipping supplier directory and marketplace that helps business owners find suppliers and products to sell. They offer access to over 10,000 dropshipping suppliers and they also have specially designed tools for dropship marketers to use to promote their sites.
3. Spocket
Spocket dropshipping is a drop shipping supplier that helps dropship marketers find dropshipping products to sell. With over 60,000 dropshipping products to choose from, clients can find items easily and quickly. Customers can also create listings for their own dropship store through the Spocket dropshipper marketplace.
4. Doba
Doba is another dropship supplier that dropship marketers use to source dropshipping products. These drop shippers have over 2 million wholesale items. This means you're sure to find what you need in their dropshipping catalog. They will provide all of the necessary product images, descriptions, and dropshipping labels to make dropshipping easy.
5. Zendrop
Formerly Silkroad, Zendrop is an online dropshipper store that has products in several categories. These include health and beauty, electronics, apparel, household goods, jewelry, toys and more. Zendrop dropships also offer dropship services like dropshippping management and drop ship label printing to make the entire process easier.
6. SaleHoo
SaleHoo is another dropshipping supplier where businesses can find products. The company has a massive catalog of dropship products from all over the world, and marketers can choose from millions of products that they want to sell. SaleHoo also offer drop ship management services and label printing to make dropshipping easier.
7. DHGate
DHGate dropship is a dropship supplier that dropship marketers use to source dropshipping products. They have over 200,000 dropshipping products from electronics and apparel to clothing and more. DHGate clients can also get dropship deals directly from the DHGate dropshipping distributor website.
Achieving success using dropship suppliers is possible with the help of dropship distributors like AliExpress, Spocket and SaleHoo.
Dropshipping Businesses Are Risky
Finding drop shipping suppliers that are legitimate is one of the most important parts of running a successful drop shipping business. Additionally, you'll want to be aware of the risks that come with the industry. Here are some of the main risks associated with drop shipping businesses and how to mitigate them.
Wholesale posers
Ongoing fees
Chargebacks
Wholesale posers
When searching for suppliers, you may come across retail stores under the guise of wholesalers. If you select retail sellers as your supplier or anyone who is selling to the general public, their prices will likely be higher than if you are doing business with a legitimate wholesaler. To avoid this, do your due diligence in selecting a good drop shipping supplier.
Ongoing fees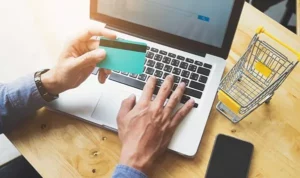 Another risk associated with illegitimate wholesalers or drop shipping suppliers is ongoing fees. Some suppliers may try to charge you a monthly fee to do business with them – legitimate wholesalers will not do this. If you come across a supplier attempting to do so, they should not be the right choice for you. There is no reason to siphon funds from a business model with already low margins.
Merchant services fraud
When it comes to payment processing, the drop shipping industry is surprisingly high risk. This may come as a shock because the business is otherwise stable. A big reason for this is its vulnerability to a high volume of fraudulent online charges. Because of this, many payment processors and supporting banks will not take on their business. However, with the right support system, you can find a high risk merchant account for your drop shipping business.
With a drop ship merchant account to mitigate risk with eCommerce fraudulency, you will have a much better grasp of your business.
Chargebacks
Similar to fraudulent charges, vulnerability to chargebacks often make credit card processing companies stray away from the drop shipping industry.
When chargebacks occur, and they will, there is little to do retroactively to fix them. Instead, you should try to proactively mitigate the risk. Using a chargeback protection screening software can ensure that you have a bit of time to handle the chargebacks before the bank steps in. This may save your business in the long run. This is because banks often close accounts that deal with a large percentage of chargebacks. Implementing this software is the best way to prevent chargebacks from hurting your business.
Dropshipping Merchant Account
Selecting a legitimate wholesaler isn't the only important decision you'll need to make, however. Seeking a merchant account for your dropshipping business is a step you can take to mitigate financial risk and make your life easier. On top of that, you will have a more legitimate business when you are able to accept credit, debit, and even high risk ACH processing.
Finding a drop shipping supplier is only the first step to your successful dropshipping business. Securing every aspect of your business will allow you to grow and scale safely while also setting you up for success.
Maintaining Dropshipping Supplier Relationships
Whether you've found a dropship supplier or need to find one, all dropshipping suppliers require maintenance. If you want your business to run smoothly and cut down on the time you spend finding dropshipping suppliers, here are some tips to maintaining good dropship supplier relationships:
Maintain natural partnerships
The best drop shipping suppliers will actually want your business to succeed because they feel confident that you are a good addition to their product line. Look for wholesalers who have already done most of the work for you, especially if you are just starting out. That way, they can handle your requests quickly and your dropshipping business can move forward without a setback.
Keep your business integrity intact
When you find the dropship suppliers you need, it's important to put your best foot forward and maintain those relationships so they want to continue working with you. This means paying your bills on time and canceling payments when necessary. It also means keeping your dropshipping business up-to-date so dropship suppliers know they can depend on you.
Handle dropship supplier relationships delicately
When dropship suppliers realize that they will lose money by working with you, they may decline to continue the relationship or even cancel it altogether. If this is the case, it's time to find a drop shipping supplier who is more interested in your business. Don't let dropshipping suppliers intimidate you. Likewise, don't get upset when they decline requests or ask for your business to improve before they continue working with you. You can always find another drop shipping supplier who is more suited to your business.
Keep your suppliers updated
If dropship suppliers are familiar with your business, they will be able to answer any questions, process orders more quickly, and encourage success for your business. Plus, if dropship suppliers have dealt with you before, they will be more interested in working with you. When dropship suppliers know everything about your business, they can better handle your orders and make your dropshipping career easier.
When you want to find a dropship supplier for your dropshipping business, it's important to keep track of all the information related to your supplier relationships. The more accurate and up-to-date your dropshipping business records are, the easier it will be to implement systems that keep your suppliers happy.
Keep supplier relations professional
The best way to keep dropshipping supplier relationships professional is through documentation. When you have documents that serve as proof of changes or other business developments, this can keep the relationship with your suppliers going smoothly.
Make sure supplier records stay up-to-date
Whether you use dropship automation software that constantly updates information or you're keeping your own records, it's important to update supplier records throughout the process. When dropship supplier information is outdated, it can really affect your success. This is especially true if dropship suppliers decline orders because of out-of-date shipping information.
Dropship Automation Software
If you're looking for an all-in-one service or platform with the tools you need to handle every aspect of your dropshipping business, consider dropship automation software. Software providers like InventorySource work with thousands of legitimate suppliers and wholesalers. One of the major benefits of dropship automation software are the integrations. Not only does the software integrate with your suppliers' product directories, but also with your eCommerce site. This allows you to sync and automatically refresh things like SKUs, regulations, and other product updates. In addition, dropship automation software handles something called data feed management. This is where suppliers keep their entire catalogs of available products. If you were to manage all of this yourself, it would be a major pain and take so much of your time to keep your catalogs up to date.
Conclusion
Dropshipping suppliers can play a massive role in your success as a business owner. Because of this, it's critical to maintain these relationships. If you want to find a dropship supplier that's right for you and your business, make sure to be diligent and do your research. Member directories and dropship automation software providers can help you find the best suppliers for your business