Starting a successful drop shipping business not only requires the ability to offer high-quality products to online customers, but it also requires drop shipping merchant services. This ability minimizes the risk of missing out on revenue or losing your business operation altogether. By setting up your business correctly from the start and managing expectations, you will have an easier time getting going. From hashing out a business plan to finally taking that first credit card payment, the journey will be much easier with a plan. Using a high risk credit card processing company as your payment processor is the only way, you will find, to do business securely. Find out how to conduct business in this industry without interruption or disruption to your flow of income.
So, What Exactly is Dropshipping?
Dropshipping is a type of eCommerce business that allows you to sell inventory without having to buy it beforehand. Typically, you source your product from a manufacturer who makes, packages, and ships the products you sell directly to your customers. In this arrangement, you manage the customer-facing aspects of the business: administrative duties, accounting, customer service, website management, and the like.
If you want to start your own company, a dropshipping business is a great low-cost way to get some industry experience. Unlike other types of retail merchant stores, you don't have to buy, manage, or hold onto inventory. The money you save can then be used towards other aspects of the business, like marketing, customer service, growth and expansion.
Benefits of Online Credit Card Processing for Dropshipping
Running a dropshipping business requires the ability to accept and process a variety of payments. Whether your customer prefers to pay via credit card or an online payment gateway, ensuring they can do so is imperative to remain in business. Without the ability to successfully process credit cards, your dropshipping business is not likely to survive. The following are benefits of securing payment processing for your dropshipping business:
Expand Your Online Reach: The more payment options you provide to your customers, the easier it is to attract new prospective shoppers.
Gain Trust: New companies or brands must gain the trust of their potential customers. When you offer more options for payment to newcomers, it is much easier to gain the trust of unsure shoppers.
Revenue: In order to maximize the amount of revenue your business generates, you need to accept a wide range of payment methods. With a high risk payment processor, gain peace of mind knowing that all transactions will be completed without issue.
1. Choose a Niche Market
Drop shipping companies and websites have become saturated in some industries. This is especially seen in markets that offer generic items such as baby clothing or kitchen utensils. In order to stand out and increase your chances of generating sales, it's best to enter into a niche market. This way you will have an easier time standing out from the competition as well. That thing that sets you apart could be what propels your business forward.
2. Determine Your Target Audience
Consider the audience you intend to reach with your drop shipping company. Determine the age range, gender, location, and any other relevant descriptors for the prospective users you want to reach online. Once you have a target audience in mind, it is much easier to move forward. You will be able to put yourself in their shoes and see what tactics work best to acquire them. No matter if you're handling clothing, electronics, or something else, you will have an easier time as you grow. Then you can begin stocking inventory and strategizing your digital marketing campaigns.
3. Research Current Competition
Once you have chosen the starting path with your drop shipping business, you can then begin to research your direct competition. Researching your competitors is a great way to gain insight into what works and what doesn't. Learn how your competitors display and sell products and what differentiates them. Study marketing strategies and the online presence of each of your individual competitors. This way you will be able to do it one step better and outshine them.
4. Find Suppliers and Manufacturers
Finding high-quality suppliers and manufacturers is essential when starting a drop shipping business. You only have one opportunity to make a positive impression on your visitors and online customers. Selling low-quality or defunct products can quickly cause you to develop a negative reputation online. Without a positive reputation, it becomes increasingly difficult to motivate and incentivize users to complete the checkout process.
Whenever you are in the process of building a drop shipping business, it is important to source your products through solid and reliable manufacturers. Suppliers and manufacturers are key components in determining whether or not a drop shipping business or eCommerce merchant will survive.
5. Create an Online Presence
Starting an online presence is a must for any drop shipping business today. With the rife competition, it is important to establish your business online before you begin selling products. Create and launch an official website, blog, and social media presence. If you intend to sell products and services online via your drop shipping website, find an eCommerce solution that is right for you. One of the most well-known eCommerce solutions available for beginning businesses is WooCommerce with a WordPress plug-in. It is a reliable and time tested solution for basic drop shipping needs.
After you have built and launched your official website and blog, it is time to establish your social media. Use social networks such as Facebook, Twitter, Instagram, LinkedIn, and even Pinterest to help promote your drop shipping website. Using multiple social media platforms simultaneously is a way to ensure that you are always maximizing your online reach.
6. Consider Your Sale Structure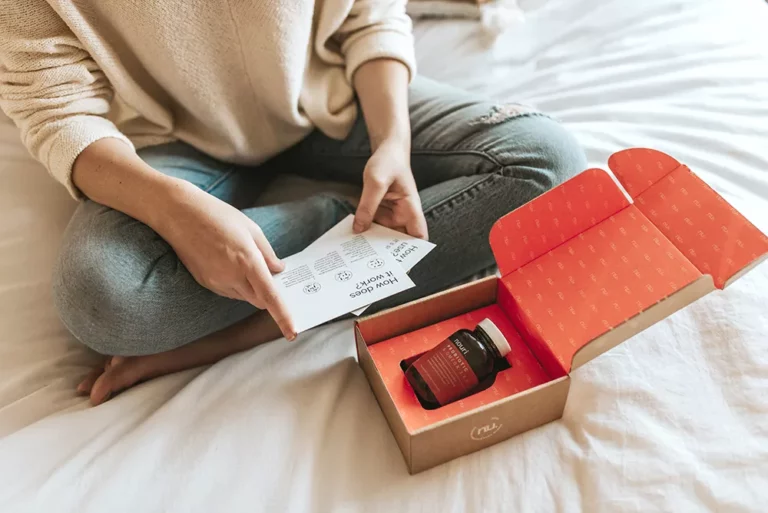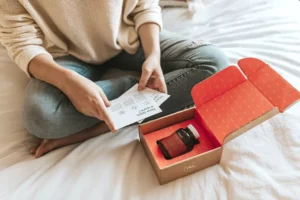 Consider the overall structure of your website and how you intend to generate a profit. Are you thinking of profiting through straight sales or do you want to venture into a subscription service?
If you intend to implement a subscription service into your drop shipping website, it is best to know the different sales structures. You will need a more intuitive customer management system (CMS) in order to keep track of users. On top of that, implementing recurring billing will be a top priority. Be sure that you can save card information securely and that you have an auto-updating system. With all of these integrations, you may find it helpful to reach out to your website platform, CMS system, and merchant service provider for streamlined implementation.
7. Obtain a High Risk Merchant Account
Researching for a high risk credit card processing account is imperative for anyone who is starting a drop shipping business. The reason that you need to find a high risk provider is because of the industry type. Many banks and payment processors categorize it as riskier due to the lead times, fraud, and chargebacks. A high risk credit card processing service provides businesses with the ability to accept and process payments even if they are in the high risk space.
Once you have found a credit card processing provider for high risk websites or accounts, complete and submit your application. You will be required to provide verifiable identification as well as other information pertaining to your business. This may include current bank account statements, prior processing history, and a voided check where you want your deposits to go.
Once you get set up, you will be equipped with eCommerce fraud prevention best practices, a secure virtual credit card terminal, and a full shopping cart.
8. Develop a Customer Acquisition Strategy
In order to build a successful drop shipping company, you must first determine where you will acquire your customers online. Developing a customer acquisition strategy is extremely important, especially with a limited budget. This will help your marketing efforts stretch much further and be more effective.
Consider the method by which you intend to acquire your customers and why. How do your target consumers typically search for the products or services you are offering? How do you intend to promote your inventory both online and off? Why should your target consumers choose your drop shipping business over alternatives available?
9. Implement a Digital Marketing Strategy
Implementing a digital marketing strategy is also one of the most important elements of starting a successful drop shipping business. This could be through online ads or even just social media marketing. But without a digital marketing strategy, remaining relevant to your target audience and customers will become increasingly challenging.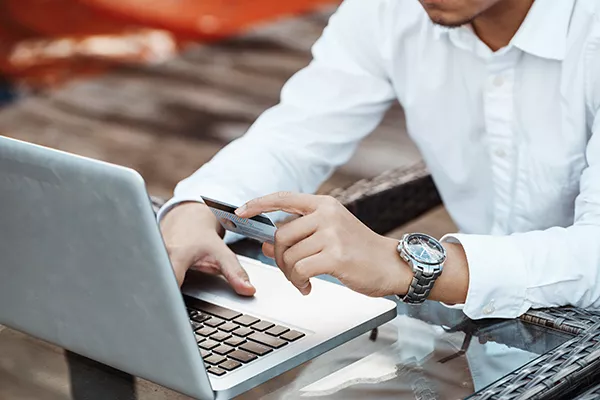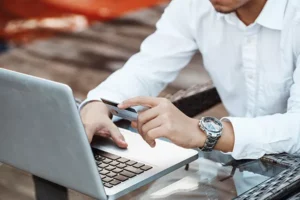 While working on your digital marketing strategy, it is important to remember your target audience. Your tone of marketing as well as where you go to do it will change depending on your audience. Some of the most popular social media platforms available include Facebook, Twitter, Instagram, LinkedIn, and Pinterest. Choose the platforms that are right for your drop shipping business based on the target audience you intend to reach and their favorite social networks.
10. Provide Top-Notch Customer Service
Customer service is one way to stand out from other businesses without having to increase your spending. Everyone else already offers promotions or products at a low cost. Your differentiator can easily be your personal customer service initiatives.
Customer service is one of the top reasons a business succeeds or fails. In fact, studies show that U.S. companies lose out on over $62 billion per year due to poor customer service. With dropshipping, you already take on the full responsibility of customer service even though your supplier is actually the one who ships the products. If you notice that your business isn't performing as well as you'd like, you could give your customers a survey or a follow up email to find out how well your customer service department is doing. You may discover some areas that you can improve which will ultimately lead to the growth of your business. A few areas to look at are:
Improving technical skills and understanding.
Reducing language and accent barriers.
Increased employee training.
Upgrading equipment.
Strive to anticipate their needs and to provide helpful service at every touchpoint. By doing so, you'll show your customers you care about them. After all, people just want to have a good experience and will be willing to spend more on it.
11. Dedicate Time to Scaling your Dropshipping Business
Once your dropshipping business reaches a certain order volume, you may find it beneficial to automate many tasks. Sure you could hire more people, but automation can actually increase efficiency by allowing you and your employees to focus on more important things. Depending on the manufacturers/wholesalers you work with, you could have your site set up to automatically send customer's orders to the manufacturer/wholesaler. Simply put, automation can reduce overhead costs and free up your time to scale other aspects of your business.
Boost your marketing efforts
A successful dropshipping business is all about brand awareness and marketing. Make sure you are investing time into marketing, even if it's only an hour every day. Social media marketing is a great area to invest your time in as it gets your products in front of your customers immediately. In the long run, this will make a big difference in how many sales you get.
Consider purchasing inventory in bulk
Consider scaling your business by purchasing inventory in bulk from a wholesale supplier and use a third party logistics (3PL) company to help you store, manage, and ship your inventory. This is a long term growth strategy that can be more of an upfront investment, but will make you more money down the road with better profit margins and faster shipping times. While dropshipping is a great model for starting out and testing different products or markets, it is not always the best business model if you're trying to grow and scale your business.
Utilize affiliate programs
With affiliate programs, the price is set by the manufacturer which means that you'll earn a set amount of commission per sale. With dropshipping, you set your own prices so you're more in control of how much money you make. Based on this, it may seem like dropshipping is the best way to go, but there are benefits to mixing the two together to scale your business.
Adding affiliates' products to your dropshipping eCommerce merchant website can be beneficial because it helps to expand your retail offerings. Also with affiliate marketing, you don't have to do as much work – customers simply click the link or use referral email templates and finish the transaction on the merchant's website. You'll be able to collect revenue passively while still running your dropshipping business. More revenue means more success.
12. Keep Up With Current Trends
Anyone who owns a drop shipping business understands just how important it is to keep up with the latest trends in their industry. Keep an eye out by monitoring your competitors, researching keywords regularly, and joining online communities dedicated to your chosen industry.
Starting a drop shipping business online does not have to feel complicated. Once you have planned ahead for your initiatives, you will take the whole thing in stride. With high risk drop shipping merchant services, high-quality products, and a thorough understanding of your target audience, begin selling products and services using your drop shipping business with little to no trouble at all.
Choosing the Right Dropshipping Payment Processor
As mentioned earlier, banks and traditional credit card processing companies treat dropshipping as a high risk industry. This means there is a high chance you will not be able to accept credit card payments with a processor like Paypal or Stripe.
Because of this, you'll want to look to high risk credit card processing companies instead. These businesses help pair you with the right payment gateway for your company's unique needs and understand the challenges of running a dropshipping operation. Because of this, they also know the best ways to reduce risk in the industry and maintain compliance as you grow.
If you're new to the world of payment processing, working with a company that offers one-on-one assistance with all of your online transaction needs will be the gift that keeps on giving. A dedicated account representative can guide you every step of the way, from your merchant account application process to set up your payment gateway and beyond.
Benefits of A Merchant Account for your Dropshipping Business
A dropshipping merchant account will enable you to accept different forms of payment through your payment gateway or virtual terminal online. You'll be able to accept credit and debit cards, high risk ACH processing and even eCheck payments. Basically, a merchant account for your dropshipping business will allow you to focus on growing and scaling instead of worrying about payments.
How to get a merchant account for your dropshipping business
Luckily, getting a merchant account is fairly easy.
The first step is figuring out which high risk payment processor you are going to work with. Research your specific industry and find out which company can support dropshipping. Even more than that, check that they can integrate into your current site and web hosting provider.
Next, gather all of the details that you may need for your application, including a voided check and bank letter, SSN, and current ID card.
Personal Details: Your legal name, current business or personal address, contact information, your SSN or EIN, and government-issued ID.
Online Presence: The processor and bank will be reviewing the website you use to make sure it is fully compliant with their legal standards. Contact information, a return policy, applicable credit card logos, etc. are required for approval. Be prepared to make changes so that you comply with their needs.
Credit Score: Some banks look at this number with more importance than others. Be honest with your account manager so they can make sure your score is within range at the supporting bank they apply to.
Banking Information: You may be asked for your routing and account numbers, along with up to three months of personal or business bank statements. This will be the account that your money will be deposited into, so be sure to verify that you are providing the right information.
Lastly, contact your preferred processor to get the application started. They will do their best to get you boarded with the best bank that understands your dropshipping business and will help reduce your risk long term.
Final Thoughts
Running a dropshipping business can be challenging. What matters most in this process is transparency and compliance with payment processors who can help reduce your risk long term. We hope these tips helped you better understand how to start your dropshipping business.