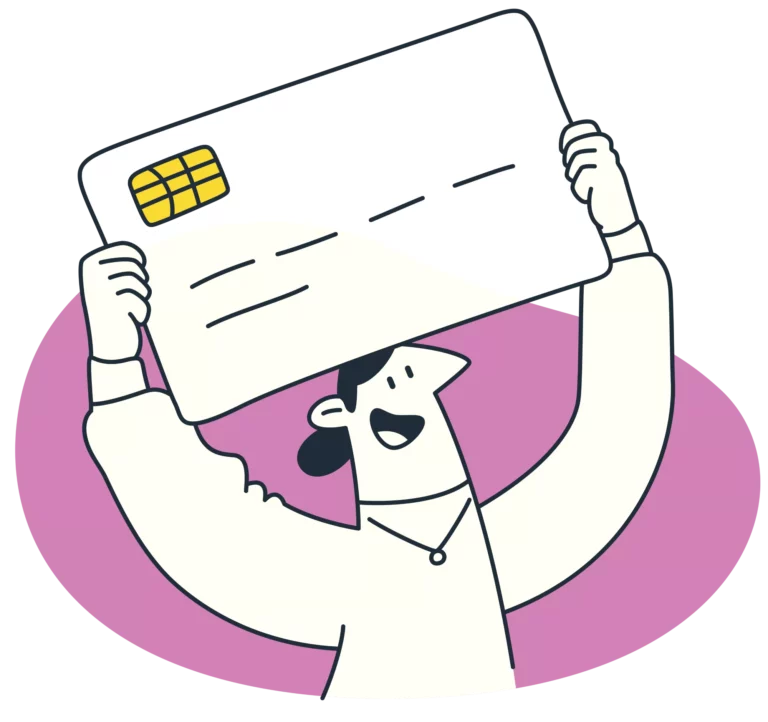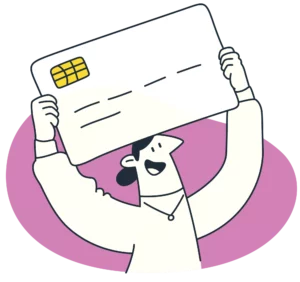 Due to the requirement of a merchant account to process credit cards and the complexities of payment processing, accepting payments can be a daunting task. Before setting up a merchant account, a business owner must first reach out to a merchant services provider. A merchant services provider can provide all the essential tools to efficiently process credit and debit cards. You'll be given a dedicated account manager who oversees your relationships with the many moving parts required for payment processing. If issues arise, you don't have to spend precious time contacting several entities to pinpoint the source of the error—your account manager does this for you!
To ensure you're not left in the dark about the process, we provide you with the five basic steps on how to set up a merchant account for your business.
1. Ensure Your Business Details Are in Order
Merchant accounts are only issued to businesses. As such, applying requires verifying that your operation is a legitimate business. Below are three essential steps to legitimizing your business. If you have yet to take these steps, you must do so before applying. However, if you've already completed the following three tasks, simply make sure you have the appropriate paperwork in order.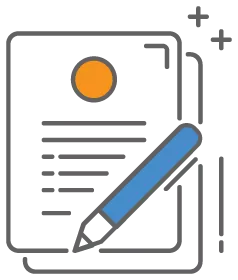 Establish Your Business Structure & Get your EIN
Is your business a circle, triangle, or square? Essentially, this is the question your business structure answers. First, decide how to structure your business: sole proprietorship, partnership, limited liability company, or corporation. For more information about these structures, as well as the legal requirements associated with each, read our guide on determining your business structure.
After deciding on your business's structure, obtain your employer identification number (EIN). The IRS issues this federal tax identification number to businesses for tax-filing purposes.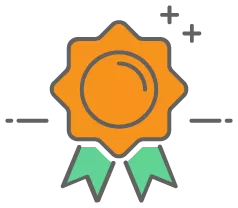 Obtain your Business License
The business licenses you need depend on the industry and state in which you operate. To determine the regulations with which you must comply, thus the licenses you must obtain, visit your Secretary of State's website and follow the steps to register your business.
When you apply for a merchant account, underwriters review many documents to make their decision. If your business is in good standing with the state, your application may be more quickly approved.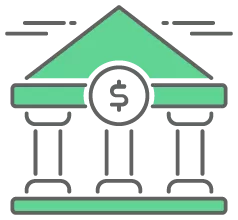 Set up a Business Bank Account
Because your merchant account connects to your business bank account, you cannot apply without first establishing a business bank account. Compare banks and the perks offered by each before deciding on your business bank account home.
Once you've decided on your bank of choice, follow its steps to set up a business bank account. Typically, you must provide a copy of your business license and EIN (found on your IRS SS4) when you apply for a business bank account, so it's best to acquire both before attempting to secure a business bank account.
2. Meet the Merchant Account Requirements
To open a merchant account, there are several requirements that you need to meet. First,
A valid government-issued photo ID to verify your identity. It's important to note that business owners operating in the United States, must be US citizens to open a merchant account.
EIN or tax ID number to identify your business for tax purposes.
A business bank account to receive deposits.
A voided check with your DBA or legal business name on it.
Previous processing statements (if applicable)
Meeting these requirements is essential to setting up your merchant account correctly so that you can start accepting payments from your customers without any issues. The amount of documentation required to apply for your merchant account fluctuates based on the risk level assessment of your business.
Lower-risk retail small businesses usually only require a valid ID, voided business check, and sometimes the articles of incorporation or IRS form SS4.
Mid-level risk businesses require the above plus three months of business bank statements. (Personal bank statements will do if the business is new.)
High-risk merchants may require additional documentation
3. Complete & Submit the Online Application
Once you've organized the previously listed documentation, begin the application process with a merchant services provider. Before submission, ensure every detail of your application is accurate, as merchant services providers employ sophisticated software to cross-reference applications with legal data sources, and any mismatches may cause delays. Make sure to review all the processing fees and ensure they are the same as what was discussed.
In addition to filling out the merchant account application, you will need to upload the necessary documents. Most providers have a digital form with a secure file upload and utilize digital signatures.
4. Prepare for & Complete the Underwriting Process
After submitting your application, the underwriting begins with the processor and the acquiring bank. During this process, underwriters conduct thorough due diligence and identify any risks associated with your business. It is important to note that as soon as you submit the application, a personal credit check will occur. Make sure that you lift all credit freezes at any of the 3 major bureaus (TransUnion, Equifax, Experian) if you have previously blocked your credit from being pulled. At this point, you may receive stipulations you must meet in order to receive approval for a merchant account. Common stipulations include missing contact details on your website, encrypted checkout if you have an online shopping cart, terms and conditions present on the site for the cardholder, shipping information, or possibly a reserve. The underwriting process greatly differs depending on the method of accepting payments and the industry that you are in.
5. Activate & Integrate Your Merchant Account
After approval, your customer service representative or deployment department will handle onboarding and activate your merchant account. If you require a payment gateway to be set up for online transactions, a deployment team will handle that for you. Alternatively, if you are needing to accept in-person payments, the chosen terminal will be shipped directly to your business location. After this, you may execute a test transaction to ensure every mechanism necessary to effectively process payments is properly working.
Most providers offer seamless API integrations through which you can completely customize your payment system. If you employ a web developer, you can request integration assistance from them. You may also request assistance from your account manager.
What to Consider Before Setting Up a Merchant Account
As such an essential building block of your business's success, a merchant account should be optimized to best fit your type of business. To help you determine which option offers the best solutions for your operations, below are a few considerations you should weigh before signing a merchant account agreement.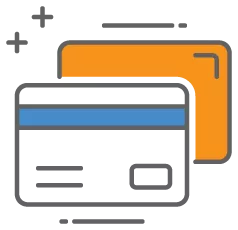 How you accept payments
Businesses create merchant accounts to support their payment processing. As such, ask yourself what your business needs to accept payments:
Do you need an in-person terminal at your business's physical location?
Would your business benefit from wireless, mobile card readers?
Do you plan on taking credit card information by mail or telephone?
Will a majority of your customers pay online through your shopping cart?
If you have difficulty answering these questions, consider evaluating your competitors. How do they accept customer payments? Additionally, your account manager can help you determine which payment methods are most useful for your operations and most popular among your target demographic.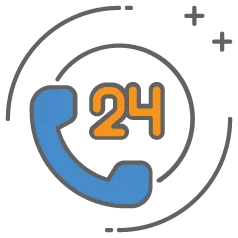 Customer service
When choosing a merchant account provider, consider the type of support it offers. Your provider should be reliable, resulting in hassle-free payment processing, but issues can still arise. This is why it's important to review customer testimonials of real-life experiences to ensure you'll receive appropriate support.
Prior to issues arising, you need to set up your merchant account. If you expect your provider to assist in the setup of your solutions or to conduct a test transaction, you should inquire as to whether they offer this support at no extra cost.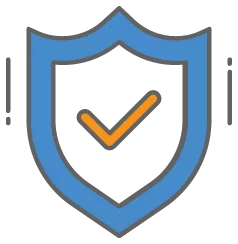 Fraud & chargeback prevention services
While getting a merchant account is important, keeping it is arguably more important. Fraudulent transactions and excessive chargebacks endanger your account's standings. However, many providers offer ancillary services to business owners, including access to fraud management tools and chargeback protection software. Search for a provider that will not only issue you a merchant account but will also provide you with the necessary tools to keep your account in good standing.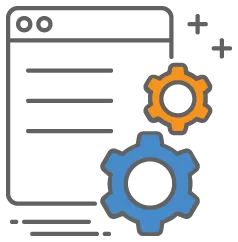 Integrations
Many processors and merchant service providers offer plug-in and API integrations connecting directly to your website's shopping cart. With these integrations, digital payments processed through your eCommerce site link directly to your merchant account. This is an invaluable tool for businesses with eCommerce sites.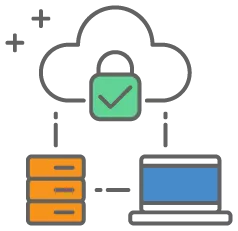 Ensure PCI Compliance
The Payment Card Industry (PCI) Security Standards Council sets regulations ensuring the protection of consumer financial data. If your business does not successfully achieve PCI compliance, it may be subject to a PCI non-compliance fee or, worse, risk losing its merchant account.
While it's your responsibility to ensure your business is compliant with PCI standards, your provider may offer guidelines for achieving compliance and services that aid in maintaining compliance.
Opening an Online Merchant Account: Final Thoughts
Despite alternative options, merchant accounts remain the leading method for offering your customers a variety of payment options. Customized to the precise needs of your business, your account is uniquely suited to support your business as it scales its operations. To get started, simply fill out our merchant account application today!
Merchant Account Setup FAQs
Can anyone get a merchant account?
In order to be eligible for a merchant account you must be a US citizen (over the age of 18) conducting legitimate business in the United States. You do not necessarily need to establish a corporation as you can operate as a sole proprietorship.
How much does it cost to open a merchant account?
Opening a merchant account is technically free, if a merchant service provider tries to charge you a setup fee for a retail account, seek alternatives. It should be worth mentioning that once the account is set up there are ongoing monthly fees and transaction fees that you are subject to.
Do I need an EIN for a merchant account?
In short, no you do not need an EIN to open a merchant account. If you do not have a legal entity established and want to operate as a sole proprietorship you can use your social security number (SSN) on the merchant application. If you wish to apply as any business structure other than a sole proprietorship, then yes, you will need an EIN.
How long does it take to set up a merchant account?
The average time to set up a merchant account can vary depending on the provider and the complexity of the application process. In some cases, it can take just a few minutes to complete an online application and get approved. The average time frame for a merchant account approval is 1-3 business days. However, for more complex businesses that require additional documentation or underwriting, the process can take several days or even a couple of weeks.
Some factors that can affect the time it takes to set up a merchant account include the provider's application requirements, the type of business you operate, the level of risk associated with the business, and the completeness of the application.