More than ever, businesses are turning to the Internet to learn how to sell on Instagram and other social networks. With over 1 billion users worldwide, it's no wonder business owners are investing time, money, and energy into tapping the Instagram market. With rich features such as the ever-popular Instagram Stories, this social media platform has attracted a major following and turned hundreds of brands into household names. Instagram shopping is becoming increasingly more common for consumers. Therefore, now is the time for business owners to learn how to sell on Instagram.
If you're interested in learning how to sell on Instagram, you've landed in the right place!
Why You Should Consider the Instagram Shopping Vertical
It's true that 90% of Instagram users follow at least one brand on the platform. This means businesses can truly make an impact online with a social media marketing strategy on the app.
In fact, Instagram Shoppable posts are a powerful method of selling products directly in shoppers' feeds. The user can complete all parts of the Instagram shopping experience (browse products, make a purchase, check out) without ever having to leave the app. This makes Instagram a pretty powerful platform for creating leads and conversions for your business.
If you're looking to improve sales and bring more brand awareness to your company, read on to learn how to set this up in just minutes.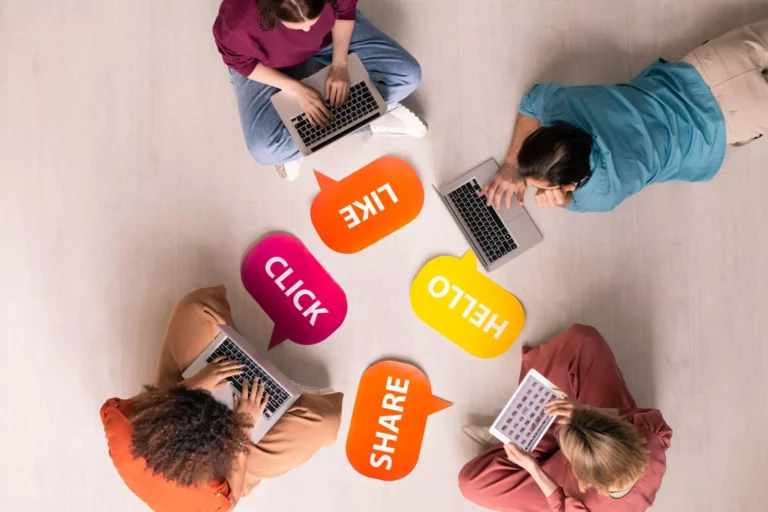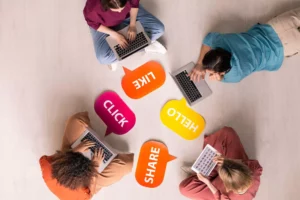 How to Sell on Instagram
Turning your account into a shoppable Instagram experience is not complicated and can be achieved rather quickly. Follow these simple steps to learn how to sell on Instagram.
Step 1: Brainstorm What You Want to Sell on Instagram
Before you begin this process, it's important to have a clear picture in your head about what product (only physical goods are eligible) you would like to promote, who your target market is, and how you will reach them. Tapping into Instagram shopping habits requires brainstorming.
Because Instagram is highly visual, having compelling, high-quality imagery and a story to tell will be impactful and lead to better results. You want to speak to your potential buyer in a language they understand. Show them what makes your product/service the solution to their needs.
Step 2: Create a Business Account on Instagram
In order to create shoppable posts, there are a few requirements you will need to have completed first.
Creating or converting a business account is the very first step. Here's how to convert your personal Instagram to a business account:
Head on over to your Instagram profile and tap the hamburger menu on the top right
Click on "Settings"
Now select "Account" from the list of items
Select "Switch to a Professional Account"
Now choose "Business"
Make sure to fill in all pertinent information about your business when prompted. You will also see an option to connect your Facebook business page as well, but this is optional and can be done any time
Last but not least, press "Done"
Once the business account is finalized, a Facebook Business extension will need to be installed so that your products can be imported into a catalog. In the near future, when you create posts, you'll be able to access this catalog of products.
Last but not least, you must have a live website with at least one product up for sale.
Step 3: Set Up Instagram Shopping
Once you have completed the steps above, your account will be placed under review. The approval process can take a few days or even over a week. Once approved, you'll receive a notification on your business profile saying you've been approved for product tagging. This is where the fun starts!
You can now enable product tagging while using your Instagram account. The product tags will allow users on the platform to not only discover what you have for sale but also make a purchase through the posts you will make.
In order to enable this feature, you'll need to do the following:
Head on over to your business profile and click "Add Shop"
Click the blue "Get Started" button that appears
Now select "Products" and click on the radio button of the product catalog you could like to use from your Facebook account we connected earlier
The app will make the connection and now you can press "Done"
Step 4: Sell on Instagram!
Now that Instagram Shopping has been set up, it's time to sell on Instagram! In order to tag posts with your products, you'll need to:
Select an image, write a compelling caption as you normally would when creating a post, and have fun with filters and effects
Now click on "Add Products" from the Share screen page
Click on the products in the photograph you would like to tag and write a name for each one
Select "Done"
Tap "Share"
That's it! It's as easy as that. Please note, you can tag products on both new and existing posts. Make sure to go back and look through your profile to see which should be made into a shoppable Instagram post.
Users will know a post is shoppable because a shopping bag icon will appear. When they hover over a tagged product, the price and product name will appear.
What Vertical Will You Use to Sell on Instagram?
One of the main benefits of selling on Instagram is the amazing features and options at your disposal to reach your audience. Not only are shoppable Instagram posts a powerful tool to use, but you can also ramp up your potential by investing in ads, and reaching out to influencers.
Shoppable Instagram
Now that you know how to set up your account to tag products in your organic posts, it's important to make sure you utilize this feature to its fullest and understand its reach.
For starters, each image or video can contain up to five product tags and up to 20 products can be tagged within a multi-image post. This means you have quite a bit of real estate to utilize. With this, beware of bombarding your feed with too many product posts. It may come off as too aggressive and drive some potential customers away. Learning to appeal to your online audience is a skill that will take some time to master.
Ads
What if you could show your posts to the specific group of people who are most likely to use them? With Instagram Ads, it's possible. You can target your ads to show based on settings you can control. You can target by demographics, location, interests, and behaviors, create custom audiences, use lookalike audiences, or use automated targeting.
These paid ads can also be set to show in a specific area or particular format within the app such as Stories Ads, Photo Ads, Video Ads, Carousel Ads, Collection Ads, or ads in the Explore section.
You can set the budget, control how long the ad will run, and analyze the results to make improvements in the future. Ad results will aid you in optimizing your conversion rate for Instagram shopping and potentially other social media platforms.
Influencers
Another popular method for generating sales and brand awareness is through influencers on the app. But what is influencer marketing?
Influencer marketing is when you use content creators who already have their own social media following to market your products and benefit your brand. This method lets you leverage the original user-generated content of the influencer. They'll make posts about your brand, business, service, or products, and not "for" you directly– it's all in their own voice to their own audience. Typically, influencer marketing is an inexpensive way to get the word out about your brand and products.
It is important to search for an influencer in your niche who supports your goals and will be happy to talk about the products you offer.
5 Tips for Selling on Instagram
Most users discover new products and services via a social media platform. In order to make your efforts provide the best results possible, here are some tips to help you sell on Instagram.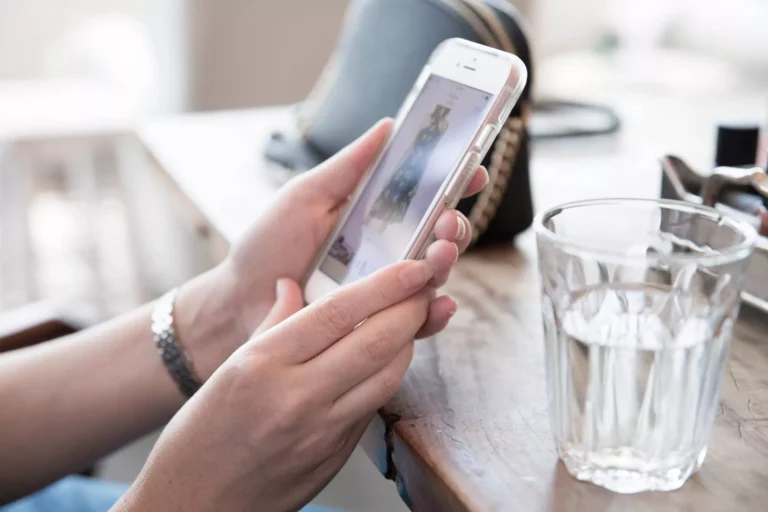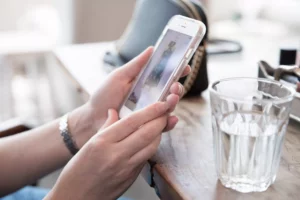 1. Optimize for the Highest Conversion Rate
Your profile is the only place where you can insert a hyperlink. Ensure that your bio is clear, compelling, and includes a strong call to action. Use emojis or other relevant pop culture references that strengthen your message to help it further stand out.
2. Utilize Hashtags
3. Monitor Your Business Tools
Use the insights to fine-tune your marketing efforts. Which posts had the most engagement? Which posts had the most impressions? What time of day is the most popular viewing time for your audience? All of this data can help you to create even more compelling content for your next post.
4. Leverage Trends
You can easily research what's trending on Instagram and apply it to your own account! For example, Instagram Story usage has skyrocketed in the last year and templates make it easier than ever to connect with your audience. Templates such as Bingo and This or That were a hit last year.
In addition, interactive filters were also quite popular with users. Some of 2020's top used filters were Fashion filters, Game filters, and Quiz filters.
Brands can use these trends to create their own unique content using these well-loved formats.
5. Be Mindful of Your Online Reputation
Make sure to always keep your image in a positive light according to your brand goals. You don't want to become involved in an online bias that can lead to hate messages or retaliation among consumers.
Always share positive news, interact with and reply to comments in a professional manner, stay on target by posting business-related content (keep the personal content on a separate account), and add value to the content you create. Online reputation management is essential for business success in today's online environment. Make sure to read more about the impact it makes and arm yourself with the knowledge needed to succeed.
For more useful tips and advice, check out this article on building content ideas through social media.