In the world of online eCommerce businesses, drop shipping is a big part. Many online retailers have used drop shipping fulfillment methods to add more products to their site with little to no effort. In fact, over 30% of retail shops online have switched to drop shipping as their primary fulfillment method. With very few barriers to entry, these business types pop up on a daily basis. But because of this, securing your way to success is harder to do. There are many risks that business owners and their acquiring banks take on when starting a drop ship business. From order times to common eCommerce issues, drop shipping merchant processing has a hard time staying afloat.
Why is Drop Shipping Considered High Risk by Banks?
Unfortunately, while drop shipping business models are attractive due to their ease of use, they are often considered high risk. Banks and financial institutions are wary of drop shipping businesses as they can be unreliable or result in more chargebacks than standard industries. When you are thinking of launching a drop shipping business of your own, it is important to consider the industry and find ways to reduce your risk in it.
There are risk factors that plague drop shipping companies which make it difficult to guarantee transactions through the integrated payment gateway. The top reasons that drop shipping industry is considered high risk are:
Fraudulent charges
Long order times
Chargebacks
Refunds & disputes
Banks and payment processors that set you up with a merchant account to take customer payments look at these factors. They then choose whether or not they can support your business. Unfortunately, many of these tier one, traditional processors refuse drop shipping accounts because they don't have a way to mitigate its risks. That is where a high risk payment gateway provider comes into the equation. They are equipped to not only get you set up but also start reducing your risk factors.
1. Long Drop Shipping Order Times
When a customer orders an item, they expect it within a few days. Convenience is a huge driver for online eCommerce merchant purchases, so if it becomes less convenient, it won't last. This is a big issue with drop shipping businesses because they often fulfill from countries far from home. Long lead times are common when the items purchased have to go across the water first.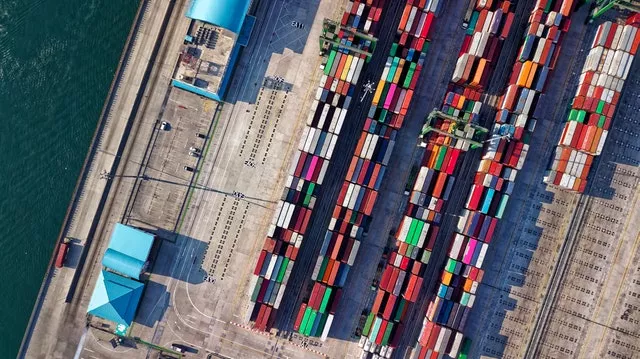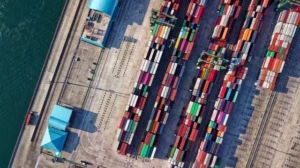 Unfortunately, customers have a much shorter expectation for shipping times. Overnight and next day shipping has become such a norm that even waiting a week may make them uneasy. This makes your drop shipping business more high risk because it makes it harder to manage expectations. Unless your customers know explicitly that their item will take a few more days than they are accustomed to, you will be dealing with a multitude of unhappy consumers.
Reduce risk in order times
There are ways to help with longer order times:
The first thing you could do is to let the customers

track their orders. With certain fulfillment services, they can provide the tracking information that you can pass along to your customers. This way at least they have an up-to-date grasp of where and when their item will be there.
Alternatively, you could have a middle man fulfillment center stationed in the U.S. that will ship the items. This will cut down mailing time drastically but also has its own drawbacks. One of the reasons you are drop shipping items is so that you don't have to pre-purchase inventory. But in this case,

you will need to determine what takes precedent: the convenience of your customer or your business bank account.

An easy way to help reduce the risk of shipping times is just

informing your customers

how long it will take. This step should be done before the customer purchases. Simply managing expectations will go a long way with your customers.
2. Less Visibility to Your Consumers
This ties in closely to the shipping and fulfillment, but also has a strong connection to quality control. You are the middleman between your customers and the fulfillment company, which means that you block all direct communication between the first and last steps of the process. While this may be a good thing for you, it means less visibility for your customers.
The risk associated with having less visibility is that your customers may retaliate. Returns, bad reviews, and unhappy customers are not good for your drop shipping business and often are caused by miscommunication. High risk drop ship businesses need to be more conscious of this issue and implement fixes to prevent that.
Let customers log in and see their shipments, allow them a direct line to your customer service line/ email/ chat, and figure out your return policy. Because your consumers won't be able to physically see the product before they order, be sure that your product sourcing is accurate and the price the customer is paying is fair. Managing expectations is useful for customer visibility, but it is also important to give your customers as much control as you can.
3. Common Ecommerce Fraud
Ecommerce businesses deal with their own specific sets of risk factors. Online companies are often found to be high risk solely because they are online. The reason for this stems from the amount of fraud that takes place on these platforms. People using stolen information or charging back products that they received are both forms of fraud that are common online. On top of that, there are also…
Refund Fraud

Merchant Fraud

Card Testing

Identity Theft

Phishing
Protect against fraud
In order to protect your drop shipping business from these high risk factors need to be implemented in a multi-prong approach. These fraudulent tactics are not easy to detect, so making sure that you are PCI compliant and secure is the first step. Then implement address verification and require security codes for all credit card purchases.
Consider also only delivering packages that need to be signed for. For small, inexpensive products, this may not work for your business, but for larger items, it could be a good thing to protect yourself. On top of that, you may be able to screen the suspicious activity of your customers through past purchases.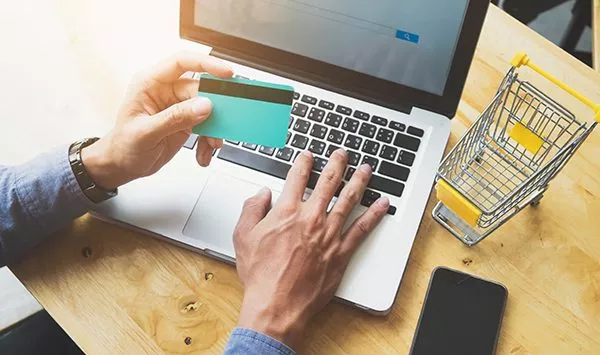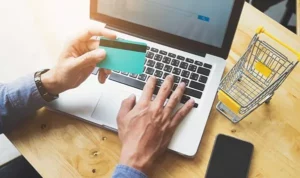 Many of these things can be integrated into your account either through your eCommerce platform or your payment processor handling the transactions.
4. Online Chargeback Issues
Chargebacks are more of an effect than they are a cause. They happen because of one of the above issues. Long shipping times can lead to chargebacks because the customer may assume that they have been scammed and reach out for a refund from their bank. Less customer visibility can lead to chargebacks because of the lack of communication. And chargebacks are often caused by merchant services fraud. Unfortunately, there is not much that you can do to prevent chargebacks from occurring. Just by nipping problems in the bud can you effectively stop them before they start.
By reaching out to your high risk credit card processing provider, you may be able to apply for early chargeback protection. That way you will be the first to know if a customer is reaching out. The most important part of being conscious of your chargebacks is attempting to keep them low. Many banks and credit card processing companies look at the percentage of chargebacks as a way to gauge the health of a company.
Typically eCommerce businesses are expected to keep their chargeback ratio under 3%. If your company goes over this percentage there is a good chance that your merchant account will be placed on hold. Be aware of this metric at all costs in order to keep processing payments for your drop shipping business.
How to Reduce the Risks for Dropshipping Merchants
As you can tell, drop shipping businesses are considered high risk. But that doesn't mean that you should be afraid of starting a business in this industry. Just be more aware and set up your merchant account to mitigate all of these risks.
Focus on a Niche
Sadly, many drop shippers don't last long in the business. That's because these drop shipping companies try to sell everything to everyone as though they are a mini Amazon. The problem is, if your business has no brand recognition, it is hard to attract a wide audience. Instead, a new drop shipper should work on a niche and sell specialized products to a small, but passionate, audience. For instance, selling items for pet owners with small dogs is niche enough to stand out even though there are millions of people with small dogs. By focusing on a niche, a new drop shipper will be able to quickly attract an audience and gain fast sales.
Doing this helps reduce the risk of your business because it allows you to create a clear business plan. This is good for the business owner, the banks, suppliers, and investors in your company. Keep it simple in the beginning and work on expanding your offerings as you grow.
Model competitors
The best way a drop shipper can reduce risk is by looking at their competition. Now, that doesn't mean a drop shipper should directly copy the store of a competitor but instead see what they do well and what you could do better. Looking at the components of a competitor's store and using that for the building blocks for their own store is important for drop shipping businesses. For instance, how many items are offered on the front page? What incentive does the model use in order to collect emails? Does the competitor offer free shipping? Here are some features of a successful drop shipping store that new businesses should model after:
What are their best selling products?
How fast is their shipping time?
Do they have an 800 number?
Is their online virtual terminal easy to use?
How well written are their product descriptions?
How many items are they selling?
Choose the right supplier
When the first orders start coming in, a new drop shipper will become excited that their hard work is finally paying off. However, much of this hard work can become undone if they haven't sourced their product well enough or are working with the wrong supplier. The problem is, many drop shipping suppliers are located overseas with shipping times that can range from 5 days to 4 weeks. In a world where most people can get their Amazon packages in 2 days with Prime Shipping, waiting multiple weeks for an online order is a challenge. Therefore, new drop shippers need to make sure that they work with a supplier that has a track record of fast shipping times.
You'll want to work with a legitimate wholesaler who buys directly from the manufacturer and offers you the best prices. Per-order fees and minimum order sizes are common but worth it for the security of an honest supplier. There are also a variety of resources such as Shopify's member directory that can help you find a wholesaler for your business.
Purchase inventory
If a drop shipper really wants to stand out from the crowd, they can order their inventory in bulk and have it shipped to the United States and stored in a third party warehouse. After an order is made, the third party warehouse can quickly ship the item and ensure that the customer receives the order in just a couple of days. Bear in mind that this requires lots of upfront funding. However, if a drop shipper is serious about growing their business, then a third party U.S. based warehouse is a smart option.
This is a huge way to reduce risk on a drop shipping site because lead times are one of the main reasons these businesses get into trouble. Finding a way to circumvent this issue will make sure that your business has the strength to succeed.
Have great customer service
It is important that a drop shipper offers excellent customer service. That means having contact information that is easily discoverable on the site. As a business owner, you should be able to answer all email inquiries within 24 hours. Most large dropshippers use virtual assistants to answer emails. If a drop shipper is serious about customer service, they will also have an 800 number or chat service on their site to handle any customer service questions.
Reducing risk in this aspect will make the entrepreneur and the business a way to mitigate issues before they happen. Being able to help an unhappy customer before they resort to a chargeback may mean the difference between a business staying up or being shut down.
Secure high risk credit card processing
The best advice for reducing chargeback risks in your company is to find secure credit card processing. This is because a lot of threats occur during the transaction process. Allow your merchant account to work as hard as you do and protect you from some of these factors. PCI compliance, credit card fraud prevention for merchants, and a chargeback protection pre-detection service are all possibilities through your merchant services provider and will safeguard your drop shipping business.
Before you decide on an online payment processor, there are a few questions you need to ask.
First, you should ask how long the company has been in existence. You will want to avoid any payment processor that has been in business for less than 24 months.
Second, a drop shipper should ask how much money an online payment processor will withhold and for how long. Just about all online payment processors will retain a 'reserve.' This reserve is a percentage of transactions that are kept in case there are chargebacks or fraud. Banks will use this reserve to cover any losses from the chargebacks incurred.
Third, a drop shipper should find an online payment processor that can offer fast, easy payments. Your customers need to have a very easy experience when checking out so that they will have a better chance of coming back. An integrated payment gateway will allow this to be an easy experience for everyone.