Shopify is one of the world's most prominent eCommerce platforms—currently powering more than 4.4 million live websites across the globe.[1]BuiltWith. "Shopify Usage Statistics". Accessed on February 14, 2023. While Shopify does not offer high-risk merchant accounts, they do offer third-party payment integration, allowing store owners to partner with high-risk merchant account providers.
Much of the company's popularity results from its easy-to-use design and comprehensive approach to selling online. Shopify offers web building, app integration, in-house payment processing solutions, and various other tools, making it simple for online business owners without tech experience to build world-class online stores. However, Shopify Payments—Shopify's payment processing platform (Stripe)—doesn't support high-risk businesses, restricting many merchants from processing card transactions online.
Read ahead as we explore Shopify's approach to high-risk merchants and how your business can process payments for your Shopify store.
---
How Does Shopify Classify a Business as High Risk?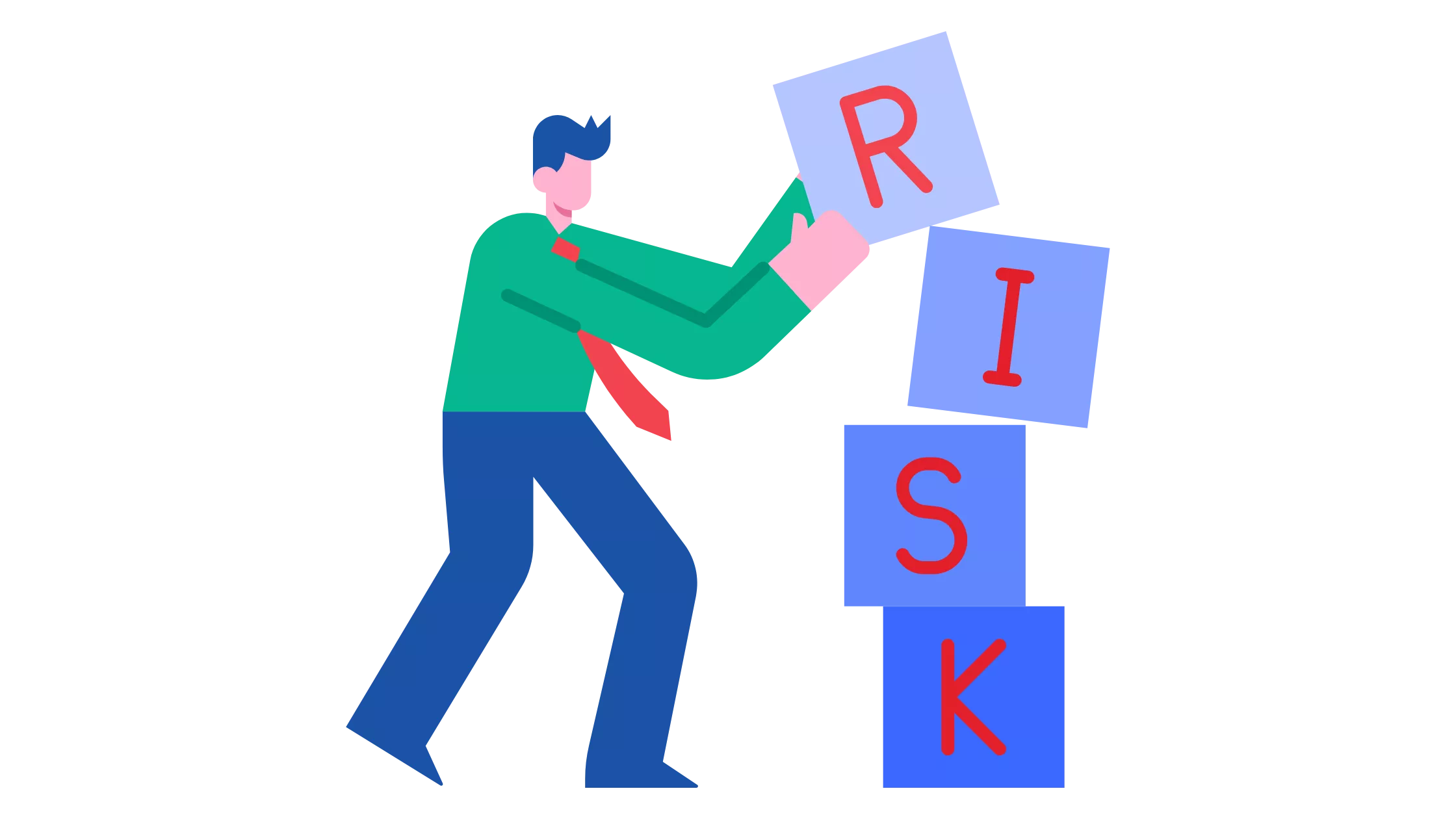 Shopify has a wide range of businesses classified as high-risk. Most "regulated" industries—such as tobacco, cannabis, and firearms—fall into this category. (Shopify offers a full list of prohibited high-risk industries in its terms of service, which we explore in another section of this guide.) However, outside of operating in a risky industry, there are other ways your business may be deemed high-risk on Shopify. For example, chargebacks and other payment disputes indicate poor business practices, resulting in Shopify rescinding your ability to process payments on Shopify's platform.
Additionally, if Shopify suspects you are engaged in fraud on its platform, it will likely suspend your account and restrict your access to funds on Shopify Payments. Unfortunately, by using Shopify or Shopify Payments, your online business is at the mercy of Shopify's terms and conditions, subjecting you to account closure or suspension without warning.
Shopify Payments & High-Risk Merchants
Shopify Payments does not partner with high-risk merchants, making it challenging for business owners to access native credit card processing. Unfortunately, Shopify's definition of a high-risk business is quite broad; businesses such as telemedicine providers, tobacco suppliers, and virtual currency platforms, as well as many other business types, are prohibited.
Most high-risk businesses can still access Shopify without Shopify Payments capabilities. Therefore, partnering with a third-party payment processor helps businesses bypass Shopify's strict rules for processing transactions online.
To make a long story short: If you need a high-risk merchant account on Shopify, you'll need to look for a third-party payment processor.
Understanding Shopify Terms and Conditions
Shopify's terms and conditions are a great source to learn more about the eCommerce platform's approach to high-risk merchants. More specifically, Shopify Payment's terms and conditions provide clear information regarding expectations for merchants using Shopify's in-house payment processing tools.
If you use Shopify Payments to process transactions for your online store, you will be subject to additional restrictions regarding industries, product types, and other core business activities. Shopify's terms and conditions cover the following:
Payment methods offered
Taxes
Fees you can impose on customers
Data security
Your right to privacy
Restricted uses
Payment network rules
Disclosures
The registration process
Prohibited business types
---
Industries Shopify Considers High-Risk
As stated in the company's terms and conditions, the following industries are not able to access Shopify's payment processing services:
Investment credit services
Money and legal services
Virtual currency
Adult content and services
Counterfeit goods
Gambling
Cannabis
Credit repair services
Tobacco
eCigarettes
Online pharmacies
Prescription-only products
Peptides and chemicals
Age-restricted products
Weapons or ammunition
Fireworks
Sanctioned products
Get rich quick schemes
MLM
Aggregation businesses
Drug paraphernalia
Video game credits
Illegal products
Heavily-regulated products
Please refer to the Shopify Payments terms of service for a complete list of industries and business types banned from using Shopify Payments. Additionally, be aware that Shopify advises it may update its prohibited industries list at any time. While the above industries are the prohibited sectors outlined in Shopify's terms and conditions, you may also lose access to Shopify Payments for other reasons, such as evidence of fraud, excessive chargebacks and refunds, and other high-risk transactions.
---
What Should You Do if Your Shopify Merchant Account Is Put on Hold?
Your account may be frozen without warning if you use Shopify Payments. Unfortunately, Shopify has strict rules regarding payment processing, making it common for account freezes to suddenly occur.
If you only started using Shopify Payments and your account is on hold, Shopify may contact you to clarify additional processing information, request documentation, or ask for details regarding your business's activities. In this case, account holds may last between 24 and 72 hours, provided you offer a quick response to Shopify. However, you can easily avoid funding holds or account termination simply by opting for a third-party solution to process high-risk transactions on Shopify.
Why You Should Avoid Payment Aggregators For High-Risk Processing on Shopify
Payment aggregators are popular with businesses seeking an easy sign-up process and quick access to accepting credit card payments. However, payment aggregators register multiple clients under a single merchant account, eliminating the need for merchants to register individual merchant accounts. While there's no doubt this provides convenience to businesses wanting instant approval, there are many downsides associated with aggregators. Below, let's explore four primary reasons it's best to avoid payment aggregators if you need high-risk payment processing: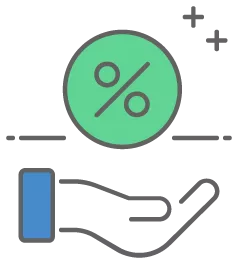 Flat-rate payment structures
Aggregators offer flat-rate payment structures. While this makes it easy to predict how much your business pays for payment processing, it is often more expensive than other payment structures. With merchant account providers, payment fees vary depending on card brand, payment type, and other factors. While this can make predicting payment costs difficult, it's more affordable.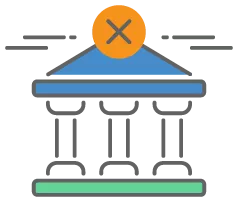 Many unsupported industries
Payment aggregators are hesitant about working with businesses in high-risk industries, making them unsuitable for many merchants. If you plan to work with a payment aggregator, check that it supports payments for your sector. Fortunately, high-risk account providers are willing to offer payment services to a wide range of industries banned by payment aggregators.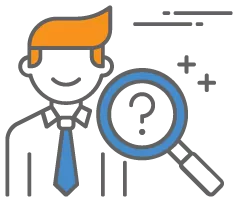 Lack of customer service
Many payment aggregators are known for freezing accounts without warning. Additionally, payment aggregators are notorious for providing inadequate support. Many account holders may wait weeks or months to find out why their accounts are frozen, leaving them unable to access money to operate their businesses.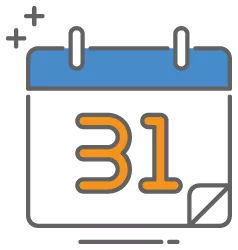 Slow funding timeframes
Payment aggregators don't have the resources or supporting staff to fund your bank accounts in one to three business days. However, traditional merchant accounts are equipped with the tools to offer same-day or next-day funding. Quicker funding timeframes keep your business operations running smoothly.
---
How To Set Up A High-Risk Merchant Account On Shopify
To get a high-risk merchant account with Shopify, you must find a third-party merchant services provider to handle the backend of your payment processing. As discussed in the previous section of this guide, using a third-party payment processor instead of an aggregator offers a range of benefits, including cheaper high-risk processing fees, quicker funding timeframes, a wider variety of supported industries, and more.
In order to find the best high-risk merchant account provider for your particular operations, consult local listings for merchant services, look online for reputable businesses that specialize in your field, or simply reach out to PaymentCloud—an industry-wide leader in high-risk payment processing.
Before being approved, you must go through an underwriting process where you'll be required to submit information about your business. Documents that a provider may request include bank statements, government-issued photo identification, a summary of your business operations, and other related documentation.
After the underwriting process is complete and your provider sets up your merchant account, you may integrate it with your Shopify store, using a compatible high-risk payment gateway.
---
PaymentCloud as a Shopify High-Risk Payment Processor
At PaymentCloud, we offer dedicated high-risk merchant accounts to Shopify store owners. If you want affordable payment processing and additional control over your merchant services, we're happy to help! Did we mention that our team of experienced professionals is always available to provide assistance and support? From integrating with your Shopify store to setting up and managing recurring payments, we can help you streamline your operations and make the most of your payment processing services.
We specialize in helping high-risk merchants access premium payment capabilities that improve convenience for your staff and customers. Start the process of opening your high-risk merchant account today!
---
---
Shopify High-Risk Merchant Account FAQs
How do I deal with high-risk orders on Shopify?
Shopify merchants benefit from fraud analysis when using Shopify Payments. If Shopify categorizes an order as high-risk, this feature indicates the order may result in a chargeback. Merchants can choose to "verify, cancel, or refund the order."[2]Shopify Help Center. "Fraud analysis". Accessed on February 14, 2023. If your business chooses to verify the order, you may verify the IP address, call the phone number from the order, or conduct other forms of verification to ensure the authorized cardholder is making the purchase.
How do you get high-risk notifications on Shopify?
While the fraud analysis tools vary depending on your Shopify plan, Basic Shopify plan merchants have access to fraud indicators. To find your notifications using a desktop:
Head to Shopify admin.
Select "Orders."
Select the order number to review.
Orders with exclamation marks next to the order number are suspicious.
What are considered high-risk products on Shopify?
Some examples of high-risk products include:
Items containing CBD
Vape and e-cigs
Pipes, bongs, and tobacco
Firearms and ammunition
Knives and weaponry
Tasers
Adult toys
As mentioned previously, Shopify assesses a business's risk level based on its industry, chargeback ratio, and vulnerability to fraud. Find out if Shopify accepts your business type by referring to its terms and conditions.
Does PayPal do high-risk in Shopify?
PayPal is a payment aggregator, meaning it doesn't specialize in high-risk payments. PayPal may suspend your account if you operate in a high-risk industry, receive too many chargebacks, or break any element in its user agreement.
For this reason, if you want to access high-risk payments on a Shopify account, it's better to work with a high-risk merchant account provider instead of opting for PayPal as your high-risk payment solution.