Lofty promises of instant approval for a high-risk merchant account sound good—maybe too good to be true? High-risk businesses face stricter underwriting standards, thus longer approval times. While instant approval for a high-risk merchant account may be more of a myth, there are ways to expedite the process and get approved quickly. And while rare, some providers can offer auto-approvals, an approval process that takes a little longer than an instant approval. Below, we delve into the reality of instant approval for high-risk merchants to accept payments, as well as the difference between instant approval and auto-approval.
What Exactly Does Instant Approval Mean?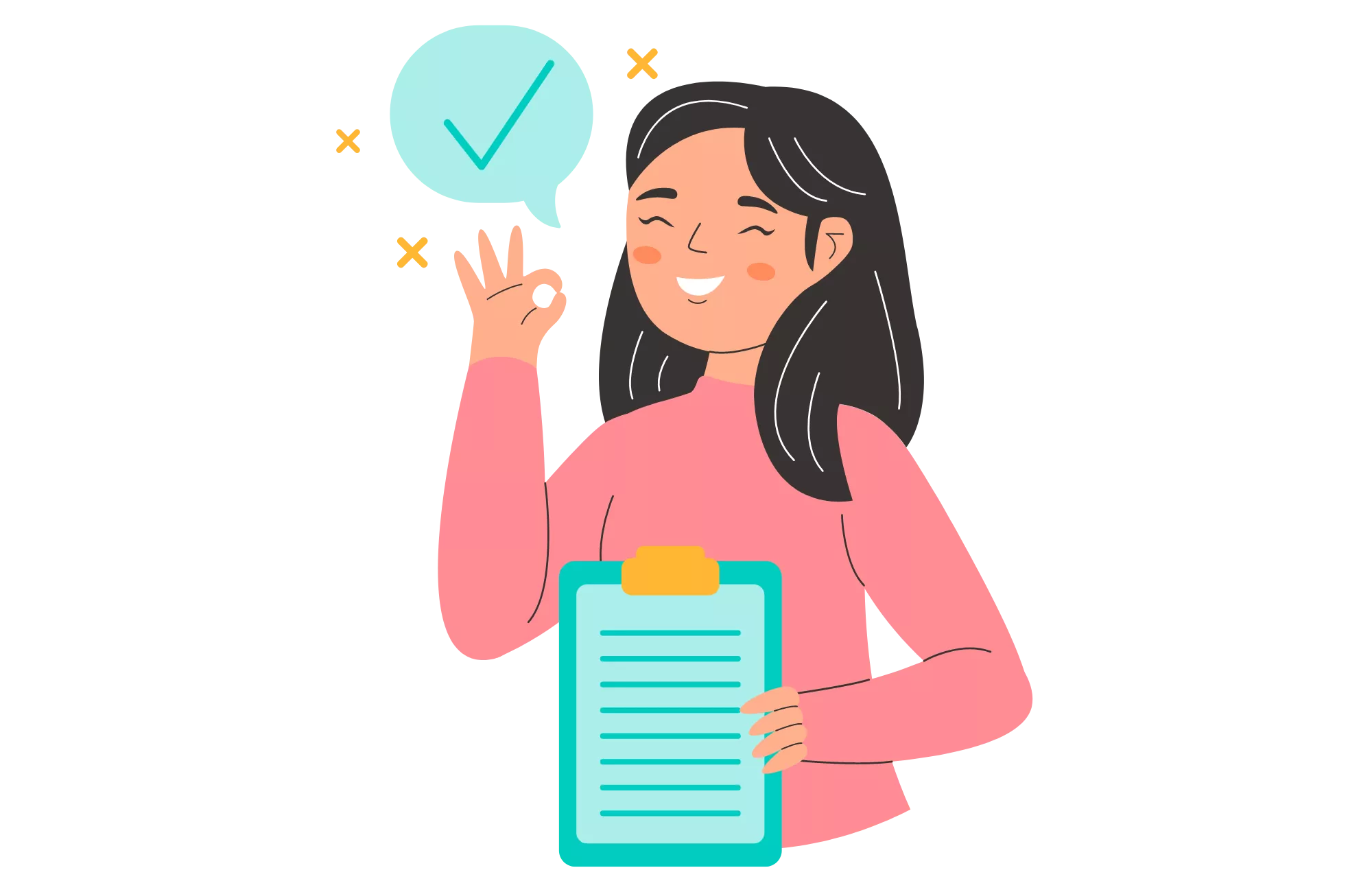 Instant approval hardly means instant for high-risk merchant accounts. (Even low-risk businesses can wait up to 1-2 business days for approval.) When evaluating a high-risk business, merchant service providers must review the merchant application, conduct a thorough risk assessment, and check the business owner's credit score.
Instant approval vs Auto-approval
Despite the difficulty of the merchant account approval process, some merchant service providers now offer auto-approval options. These accounts, while not fully approved, have a high likelihood of receiving approval due to pre-established criteria that have already been met during the initial stages of the approval process. This allows for a more streamlined and efficient process.
Payment processors are usually able to auto-approve merchant accounts for mid-risk and sometimes high-risk merchants. However, this will all depend on the types of high-risk transactions you process, the industry you operate in, and your business history.
---
Can You Get an Instant Approval for a High-Risk Merchant Account?
While some payment service providers (Square, PayPal, Stripe, etc.) offer near-instant approval, they explicitly do not service most high-risk industries. For this reason, many high-risk merchants turn to merchant service providers for high-risk merchant accounts. This way, merchants won't have to deal with the processing limitations and probability of account termination seen with these platforms.
How Do Companies Offer Instant Approval for Merchant Accounts?
Claims made by payment processors to "pre-approve" or "instantly approve" high-risk merchants within 24-48 hours are very misleading. What they fail to reveal is that your business's approval comes in two steps. First, the payment processor's own internal approval process. And secondly, a review of your business by the provider's issuing financial institution.
Should that financial institution refuse to approve your business, the payment processor then has to shop your business around to different financial institutions until one accepts it. As a general rule, you can expect a minimum of 2-5 days of wait time and for difficult accounts up to 2 weeks for approval of your high-risk merchant account. For this reason, we recommend starting the process as early as you can.
What to Look Out for When Researching High-Risk Merchant Accounts With Instant Approval
Research your merchant service providers carefully, as the consequences of working with the wrong one could ruin your ability to get approved with other providers for up to five years. Some red flags to look out for include:
Unclear Merchant Agreement: If your merchant agreement is confusing, that's probably on purpose. Choose a merchant service provider that can translate your agreement for you.
Lack of Customer Support: A responsive customer support team is a necessity for high-risk merchants because processing problems could arise at any time.
Hidden Fees: It's possible that a merchant service provider may hide high-risk merchant account fees without letting you know. Be wary of this and ask for clarity on rolling reserves, monthly minimum fees, and more.
Do Bad Credit Merchant Accounts With Instant Approval Exist?
As previously established, there's really no such thing as instant credit card processing approval for high-risk merchant accounts, which goes double for those with bad credit. However, this is not to say that merchants with bad credit cannot obtain a merchant account, it may just require a bit more approval wait time.
Payment service providers are known for not requiring a credit check. As such, they're widely known as the easiest and fastest way to start processing payments. However, these platforms are not suitable for high-risk payment processing. Instead, these businesses should rely on a traditional merchant service provider knowledgeable about the intricacies of high-risk payment processing.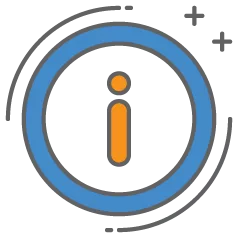 Why credit scores are important for merchant account applications
Merchant account providers perform a credit check on all who apply for a merchant account. While challenging, it's not impossible to obtain a merchant account with bad credit. A credit score of 580 or less could mean higher processing fees, signing a long-term contract with early termination fees, or even getting denied altogether. If your aim is opening a merchant account, but you have poor credit, shop around at several high-risk payment processors for the best pricing.
---
How to Improve Your Chances of Getting a Merchant Account Approval
Every processor has their own criteria for determining whether you're high-risk and its own documentation requirements for approval. To increase your chances of getting approved, here are some proactive steps you can take: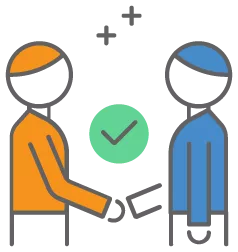 Find a reputable provider
You should find the best high-risk merchant account provider with a proven track record in your high-risk industry. Specialists can help ensure your application is in order before you submit it. And, provide a network of acquiring banks and processors more likely to approve your business. Knowing your prospects for approval ahead of time can certainly lower the pressure involved with applying.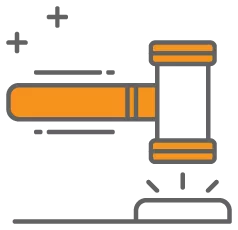 Be honest about your business
High-risk merchants may feel tempted to misrepresent their business in some way, hiding inconvenient facts to increase their chances of approval. But in the end, being dishonest about your business will result in account termination upon the discovery of any discrepancies. Therefore, be honest about all information on the application to present yourself in the best light.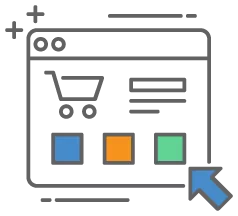 Have an informative website
Having all your relevant policies and company information available on a public website reassures providers (and customers) of your legitimacy and professionalism. Your payment processor will take a look at your website. If your site is not completely ready with a proper SSL or secure checkout page, it may look like a red flag to a processor.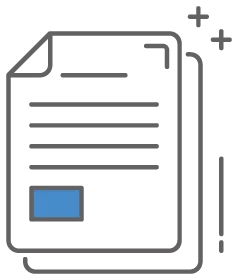 Get your paperwork in order
The merchant account application process requires a lot of paperwork, and high-risk merchants need to provide additional documentation. Scan the required documents as a PDF, this way everything can be sent electronically with your application. Ask your account manager what documents you should have on hand in case the processor requests them later.
How You Can Speed Up the Approval Process
Once you've found the right merchant service provider, now's the time to get all of your paperwork in order. As a high-risk merchant, you'll have to provide more information than common applicants. Therefore, include as many of the following with your original application as possible, if relevant:
Completed merchant account application
Business plan
Articles of Incorporation
Website URL
Copies of any supplier agreements
Personal reference letter from your bank
Bank account statements from the last 3 months
Processing statements from the last 3 months
A government-issued photo ID or passport
Proof of address such as a utility bill
It's important not to hold back documents or details, even if you think those details will harm your chances of approval.
---
Final Thoughts on Online Merchant Accounts with Easy Approvals
The promise of instant approval can be very misleading if you're a high-risk merchant. In fact, instant approval can even set high-risk businesses up for serious problems down the road. However, not all hope is lost for obtaining a high-risk merchant account, as some providers do offer auto-approved merchant accounts. At PaymentCloud, we specialize in high-risk payment processing and have the ability to auto-approve high-risk merchant accounts, so you'll know exactly where you stand in the approval process!
---