When it comes to high-risk payment gateways, the high-risk descriptor can be a bit misleading, as these are the most secure available gateways in today's market. Because these gateways are tailor-made to support the payment processing needs of high-risk businesses, they're designed to guarantee the security of transactions throughout payment processing.
Not only high-risk businesses can reap the security benefits of gateways. Businesses with a lower risk-level assessment can and do opt for heightened security and fraud settings in order to protect their transactions. Additionally, many low- or mid-risk businesses do process high-risk payments via a virtual terminal, and today's gateway technology offers the level of security these transactions need.
Follow along as we explore how payment gateways for high-risk businesses work—features, how to acquire one, their advantages, and other related topics!
High-Risk Payment Gateways Explained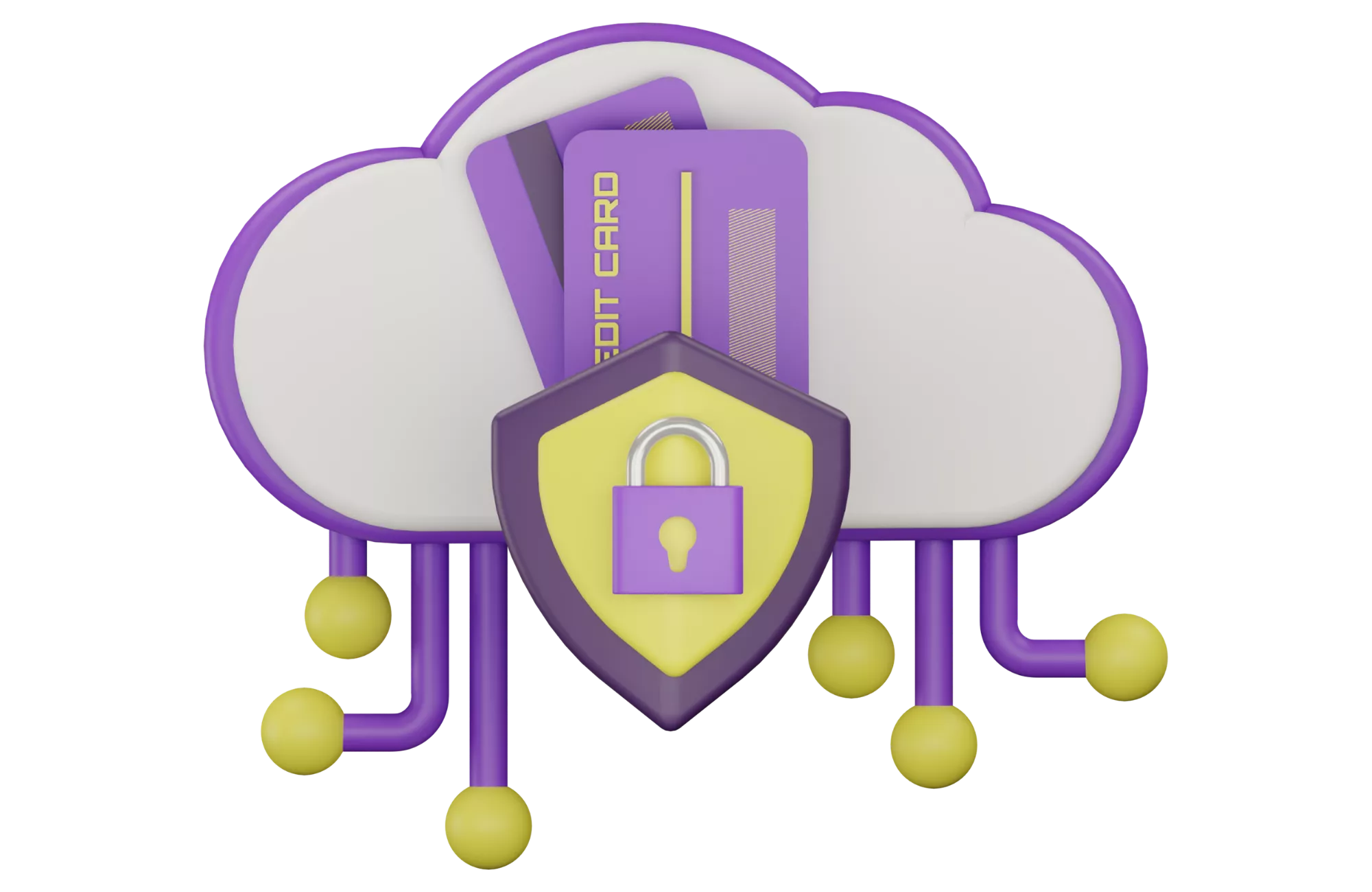 The phrase "high-risk payment gateway" refers to a payment gateway connected to a high-risk merchant account. The payment gateway itself is not different than a traditional gateway, though its settings are finely attuned to reduce fraud, mitigate chargebacks, and prevent other unfortunate situations to which high-risk businesses are more vulnerable.
Many traditional financial institutions avoid working with businesses that have higher levels of risk, rejecting their applications for merchant accounts. These businesses must turn to high-risk merchant services providers to obtain payment services, in which case they'll obtain a high-risk merchant account. As a result, these merchants must obtain gateways that can integrate with their accounts. And while gateway providers offer high-risk businesses access to payment tools, many also charge higher prices for these services.
How Does a High-Risk Payment Gateway Work?
When a customer initiates a purchase on your website, they're prompted to enter their card details, address, and other critical information into the payment gateway portal. Then, the gateway secured and transmits the information to the payment processor. Essentially, a payment gateway act as a digital courier, with its main purpose being the secure communication of information between different entities.
Difference between payment gateway & payment processor
Many merchants confuse payment gateways and payment processors, but these are very different services that work together to process payments.
As discussed, payment gateways are responsible for securing transaction data, then transmitting that data to a payment processor. From there, a payment processor's role involves communicating with the issuing bank and acquiring bank to complete the transaction. Effectively, a payment gateway approves a transaction on your website, while a payment processor facilitates the transaction on the backend.
While payment gateways and payment processors are two different services, some merchant service providers combine these solutions. Though, you may request these services be separate. For example, if you have a preferred payment gateway provider but want to shop around for the cheapest payment processing rates, many gateways offer full integration with third-party processors.
Industries That Require a High-Risk Payment Gateway
Many types of businesses struggle to gain approval for payment solutions, including payment gateways. Below are just a few examples of high-risk industries that require a high-risk gateway solution:
Adult: Regulatory restrictions result in businesses within this industry to require a high-risk payment gateway. Additionally, many financial service companies believe the adult industry poses reputational risks.
Bail Bonds: In addition to an evolving regulatory environment, this industry presents a risk due to high-ticket transactions.
CBD: As states loosen CBD-related restrictions, many entrepreneurs are entering the space. However, CBD regulations have recently seen near-constant change, resulting in its high-risk consideration among financial institutions.
Additionally, some surprisingly common operational procedures and business characteristics can lead to the need for a high-risk payment gateway. These include:
eCommerce: Traditional financial companies believe online businesses can fail as quickly as they start, thus they're associated with more financial exposure. Additionally, eCommerce businesses are at increased vulnerability to fraudsters.
Subscription Service: Some customers may choose to file a chargeback if they forget to cancel a subscription, making this a high-risk business model for payment processors.
High Sales Volume: Oftentimes, high-volume businesses receive a high-risk categorization, especially if they don't have a long history of processing a similar volume of transactions.
Higher Average Tickets: Businesses selling high-ticket items often receive a high-risk categorization due to the value of their transactions. A chargeback resulting in an expensive refund to a customer may put a payment processor at significant risk of financial loss.
---
What Are the Advantages of a Payment Gateway for High-Risk Businesses?
When partnering with payment gateway providers, businesses benefit from various features. Let's explore all the advantages associated with secure payment gateways: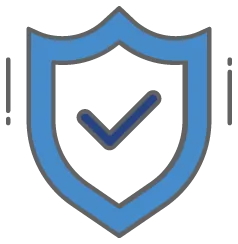 Fraud Prevention
Credit card payments leave businesses open to fraud. Be it a scammer using stolen details or a cardholder committing friendly fraud, payment gateways drastically reduce exposure to fraud. With the help of advanced credit card fraud detection technology, your business can confidently accept payments.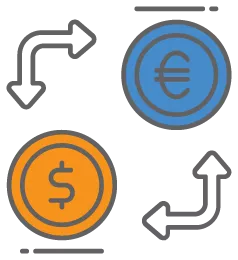 Accept Multi-Currency Payments
One major benefit of the modern economy is the ability to tap into overseas markets. If your business sells products or services to an international consumer base, high-risk processing allows multi-currency payments. This makes facilitating cross-border transactions seamless for your business and its customers.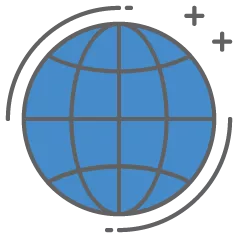 Authorize Transactions Anywhere
Payment gateways allow you to authorize high-risk transactions anywhere. This means that as long as you have an internet connection, you're able to process payments from any device. If you want versatility and dependability in your payment processing, it's hard to think of a better option!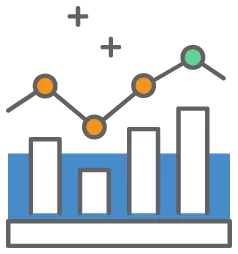 Analytics & Reporting Dashboards
Gateway providers offer analytic tools through which you can better understand your business. You can collect data on conversion rates, sales patterns, and so much more. You can use these in-depth reports to make informed improvements to any aspect of your business.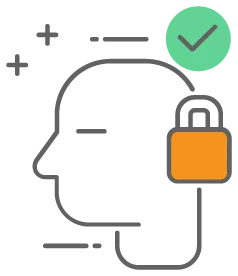 Store Cardholder Tokenization Data
Storing tokenized cardholder data allows businesses to store credit card data securely. Instead of storing exact card details, high-risk merchant gateways can exchange this information for a token. This allows merchants to process credit card payments without physically storing the customer's payment information.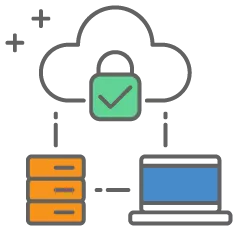 Remote Key Injection & Distribution
Instead of manually entering encryption keys for each transaction, remote key injection automates the process, making secure transactions simpler and quicker for merchants. With modern payment gateways, harnessing the benefits of the encryption key injection is safe and seamless.
---
---
Requirements for Obtaining a High-Risk Payment Gateway
1. Obtain a high-risk merchant account
Most traditional banks don't offer merchant accounts to high-risk businesses, making it difficult for these businesses to access payment processing. However, some merchant service providers specialize in supporting these oft-rejected businesses by issuing high-risk merchant accounts. These providers understand the challenges associated with riskier businesses and provide a range of solutions tailor-made for these operations. The underwriting process can often take up to a month, so make sure to apply as soon as possible.
2. Agree to a merchant account reserve
High-risk merchant account providers often require clients to maintain a reserve to cover the costs associated with chargebacks, fraud, and other financial liabilities. For example, a rolling reserve taking five percent of every transaction is maintained to refund customers or pay chargeback fees if any payment disputes arise. Without reserves, payment processors would have no way to otherwise mitigate risk, making it more challenging for high-risk businesses to attain merchant accounts.
3. Ensure PCI compliance via point-to-point encryption & SSL
The Payment Card Industry Data Security Standard (PCI DDS) are compliance requirements set by major card brands. Its primary purpose is reducing fraud and protecting consumer information. To remain PCI compliant, adhere to these six goals[1]PCI Security Standards Council. "PCI DSS Quick Reference Guide". Accepted January 26, 2023.:
Build and maintain a secure network and system.
Protect cardholder data.
Maintain a vulnerability management program.
Implement strong access control measures.
Regularly monitor and test networks.
Maintain a policy on information security.
---
High-Risk Payment Gateway Solutions
You cannot mention gateways without talking about some of the biggest players in the space: Authorize.net (owned and operated by Visa) and NMI (Network Merchants, Inc). Both of these gateways support high-risk merchant accounts, and securely enable single and recurring payments.
Some website platforms don't allow high-risk businesses to sell through their platform. Fortunately, PaymentCloud's high-risk payment gateways can integrate with some of the most popular eCommerce platforms:
WooCommerce
WooCommerce is a WordPress plugin offering basic features for free. If you prefer using WordPress, WooCommerce is an ideal eCommerce solution.
Although WooCommerce has a built-in payments tool, high-risk merchants are prohibited from using it. Fortunately, WooCommerce integrates with high-risk payment gateways!
Shopify
Shopify is an all-in-one eCommerce solution popular for allowing users to design custom stores without any coding experience.
Merchants can integrate their high-risk payment gateway with Shopify in the settings section. This gives high-risk merchants greater control over their payment processing!
BigCommerce
BigCommerce is a full-scale solution that allows businesses to build online stores. With this platform, you can create a website, link other selling channels, and utilize shopping cart recovery tools.
Additionally, BigCommerce integrates with a high-risk payment gateway without the need for a plugin.
---
How to Find the Right High-Risk Payment Gateway Solution
The right payment gateway solution can improve your business's payment infrastructure. The following considerations can help you find the right one:
Pricing: Make sure the gateway options you're assessing are within your budget. Many providers provide a quote on their website but don't hesitate in negotiating a better quote.
Security: Choose a payment gateway offering data encryption, credit card authentication, and other security tools. These features protect your business from fraud and chargebacks.
Payment Options: Consumers expect to use the payment method of their choice, which is why having a wide range of payment options is essential. Look for a gateway that allows you to accept credit and debit cards, ACH payments, and alternative payment methods.
Ease of Use: A high conversion rate not only results from great customer service but also from how easy it is for customers to make a purchase. It literally pays to find a payment gateway that can integrate with shopping cart software or offers a one-click checkout option.
Customization: By opting for a payment gateway with customization, it's easier to convey your brand at every stage of the customer experience by implementing branding, color schemes, and more into the checkout process.
When it comes to choosing the right high-risk payment gateway, there are many factors to consider. Keep in mind, a payment gateway is simply technology that communicates data and cannot fully process payments without a merchant account. As such, the most crucial factor to consider is finding the best high-risk merchant account provider through which that gateway connects.
At PaymentCloud, we understand the importance of this connection! We not only assist merchants in securing a high-risk merchant account but also provide state-of-the-art payment gateway solutions to meet the specific needs of their operations. Whether your business has a higher level of risk or you're simply looking for the most secure payment gateway available, PaymentCloud can find your perfect solution.
---
---