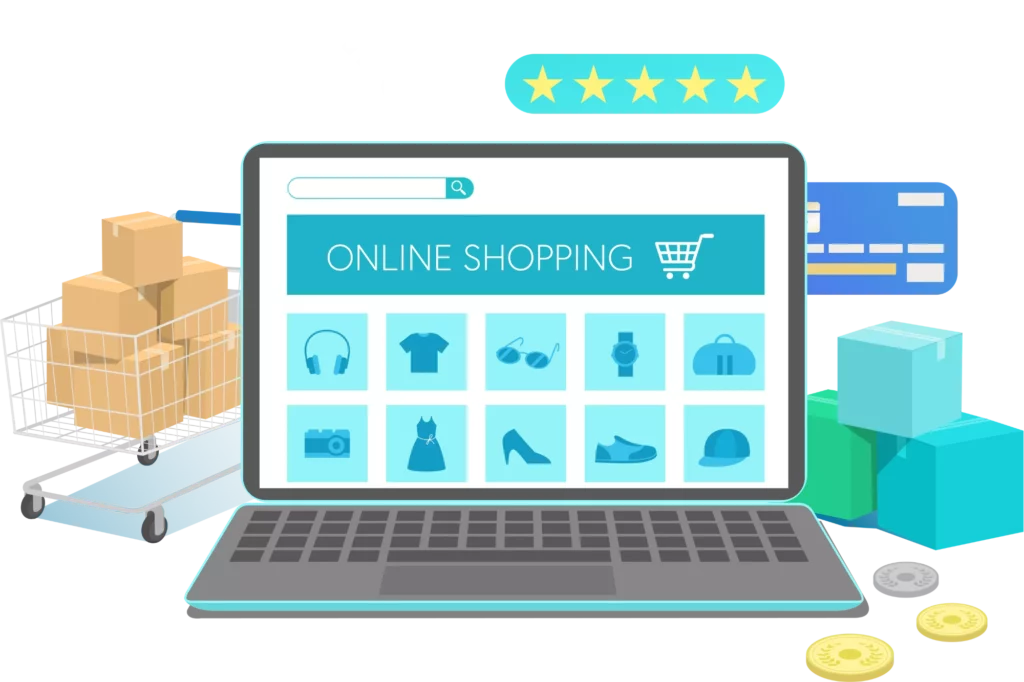 Many eCommerce platforms ban high-risk industries from conducting business on their sites; BigCommerce, however, does not. As one of the world's most notable eCommerce brands—currently supports more than 50,000 live stores, most of which are based in the United States[1]Acquire Convert. "BigCommerce Statistics 2023: UPDATED Facts, Market Share & More". Accessed February 17, 2023.—BigCommerce allows many high-risk sectors to utilize its tools to sell their goods and services online. When using BigCommerce as a high-risk merchant, you'll need to integrate a suitable payment processor and payment gateway to manage the backend of your online transactions. By connecting your high-risk merchant account to BigCommerce, your online business will be able to offer seamless credit card processing to your online customers.
If you operate a high-risk business and are looking to boost your online sales, this comprehensive guide is just what you need! In this article, you'll discover useful information about obtaining a high-risk payment gateway for BigCommerce, as well as how to successfully navigate this commerce platform for your high-risk business.
Using BigCommerce as a High-Risk Merchant
In recent years, several eCommerce platforms and payment service providers have grown increasingly strict in regard to high-risk transactions. Many regulated industries (such as CBD, vaping, gambling, and financial services, among others) struggle to find reliable platforms to sell their products online. Fortunately, this doesn't ring true for BigCommerce; the eCommerce service allows a broad range of industries to conduct business with its tools.
For example, the below industries are categorized as high-risk by many eCommerce platforms and therefore prohibit the sale of products falling within these industries. BigCommerce, on the other hand, not only integrates with these business types but also offers a host of industry-specific features for each one. Let's take a look:
Adult
Nutraceuticals & Supplements
Tobacco & Cigars
Firearms
Tech Support
CBD
What Industries Does BigCommerce Consider as High-Risk?
Fortunately, BigCommerce doesn't have a long list of industries deemed as high-risk. Instead, the company will work with most sectors as long as their products are legal. This is a welcomed change for high-risk businesses everywhere, as many leading eCommerce and payment service providers employ a strict approach to regulated industries and other high-risk niches.
Which high-risk businesses are not allowed on BigCommerce?
As discussed above, most industries are allowed on BigCommerce, provided their products are legal. However, BigCommerce still reserves the right to ban businesses for various reasons, especially upon damage to the platform's reputation. Let's examine one of the main components of BigCommerce's acceptable use policy below:
Other Prohibited Activities. Engaging in any activity that, in BigCommerce's discretion, actually or potentially disrupts, interferes with, competes with, or is harmful to the Website or Services, BigCommerce's business, reputation, goodwill, customers and/or customer relations, or the ability of BigCommerce's customers to effectively use the Website or Services, is prohibited. Your failure to cooperate with BigCommerce in correcting or preventing violations of the Terms by, or that result from the activity of, Your Users (as defined in the Store Terms) constitutes a violation of the Terms by you.
What High-Risk Products Can You Sell on BigCommerce?
As long as you conduct business legally, there aren't any significant restrictions for products on BigCommerce. Therefore, many BigCommerce users sell high-risk goods and services such as:
CBD products
Hospitality services
Beverages
Drop shipping products
Electronics
Insurance services
Web design services
Travel services
Tech support services
Digital downloads
Tobacco & vape products
Adult products
Note: It's always beneficial to examine BigCommerce's current terms of service to ensure that your industry is eligible to use the platform. Restrictions on high-risk items are subject to change.
Why You May Need a High-Risk Merchant Account for Your BigCommerce Store
While BigCommerce allows for integration with various payment processing providers, many providers don't offer payment solutions to high-risk businesses. To integrate BigCommerce successfully, you'll need to find a provider that specializes in high-risk industries. Without doing so, you run the risk of account freezes, payment holds, and the termination of your payment processing agreement altogether.
As one of the world's most famous low-risk payment service providers, PayPal does not issue high-risk merchant accounts. Additionally, PayPal does not allow the vaping industry and other high-risk sectors to use its payment platforms.[2]Vape Simple. "PayPal Has Banned Vape Payments". Accessed February 17, 2023. Even if you selected BigCommerce as your website platform, it wouldn't work properly with PayPal for your business type.
Standard (or low-risk) merchant account providers often avoid high-risk businesses because they are associated with increased chargeback levels, fraud, and reputational damage. While this leaves many legitimate businesses in a bind, there are countless providers focused on offering payment solutions to merchants in high-risk industries. These providers typically offer benefits such as increased account security and payment stability to merchants who would otherwise not be approved by more conservative providers.
To conclude, just because BigCommerce accepts high-risk business types, it doesn't mean that you can immediately accept payments. You'll need to get a high-risk merchant account first.
How to Set Up High-Risk Payment Processing on BigCommerce
As stated above, setting up high-risk payment processing on BigCommerce requires you to obtain a high-risk merchant account. Start by comparing high-risk merchant accounts—assess high-risk processing fees, available industries, payment gateway options, and other relevant features. Once you've decided on the best high-risk merchant account provider for your particular operations, fill out an application and wait to receive confirmation of approval. For high-risk merchants, this process can often take a few weeks, as your provider will need to take additional steps to ensure that your business is legitimate.
Once you receive approval, find a compatible payment gateway to connect to your merchant account—this will allow you to accept online payments on BigCommerce's platform. Fortunately, many high-risk merchant account providers also offer payment gateway products to their clients for added convenience.
The last step is to integrate your payment gateway into your website's eCommerce platform—in this case, BigCommerce. You can rest assured that BigCommerce's platform is designed with advanced security features, offering optimal protection for your online customers.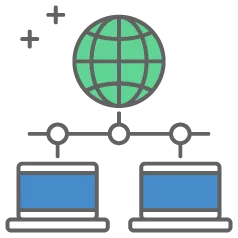 High-risk payment gateway integrations
While payment gateways aren't technically categorized as "high-risk," your business will need a payment gateway provider that offers integrations with high-risk merchant accounts. It is this integration with a high-risk merchant account that then makes a standard payment gateway suitable for high-risk businesses.
For those unfamiliar, a payment gateway is responsible for authenticating credit card transactions, ensuring the cardholder is the individual completing the payment. And while no security system is foolproof, using two-factor authentication and other verification tools can help your business reduce exposure to chargebacks and other financial losses.
Is BigCommerce Your Best Option if You Run a High-Risk Business?
Choosing an eCommerce platform offering excellent security features and integration with a high-risk merchant account is key for high-risk business owners. Fortunately, BigCommerce offers both! Better yet, the platform is conducive to merchants who don't have previous web-building experience, as you can easily create sleek online storefronts using drag-and-drop tools. If you're on the fence, BigCommerce offers free trials of its various eCommerce products, making it simple to test drive this platform before making any commitments.
Ultimately, if you're a merchant operating in a risky industry and you're interested in using BigCommerce, you'll need to get set up with a high-risk merchant account before anything else. Integrate your website seamlessly with our high-risk processing solutions today, and rest easy tonight!
---
---