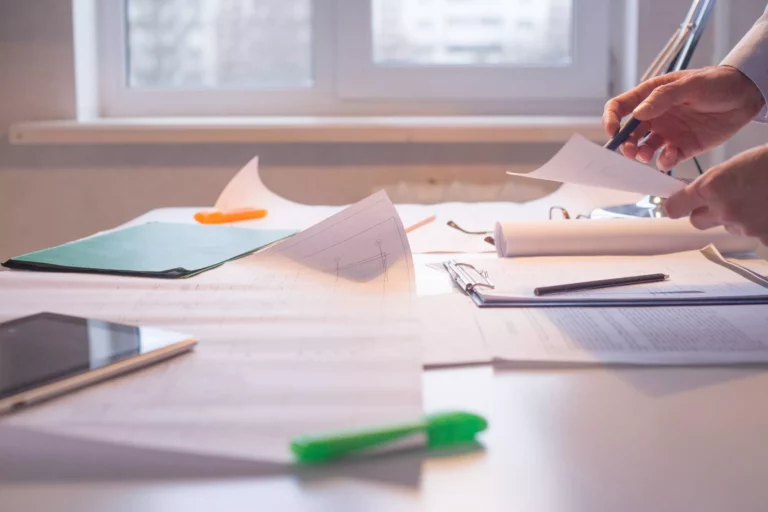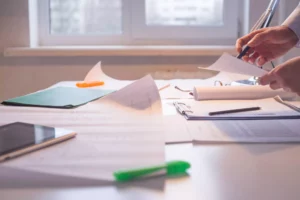 PayPal, a trusted name in the payment industry, is notable for its simplicity and security. It is a widely accepted form of payment and is suitable for basic payment processing. On the other hand, it is often difficult to use for your business, especially if you are high risk.
If you're wondering how to navigate your high-risk PayPal business account, read on to find out the merchant account requirements, setup, limitations, and more.
What is a PayPal High-Risk Merchant Account?
A high-risk merchant account is a merchant account that either the payment processor, card brands (such as Visa, MasterCard, and Discover), or banks have determined is high risk. This is true whether you have a PayPal or standard merchant account.
A processor could make this classification after considering a few factors, such as:
Processing history (or lack thereof)
Personal credit
MCC code your business is classified under
Business model
Services or products your business sells
Average transaction size
Chargeback history
An evaluation is done during the account underwriting process. This process assesses whether your business is at high risk for fraud, chargebacks, and/or obligation defaults.
If your business is classified as high-risk, it may lead to higher processing rates and audits on your account. While there are some industries that are considered high risk (like timeshares, bail bonds, and multi-level marketing companies), most businesses don't meet this relatively high threshold for high risk.
If PayPal classifies your business as high risk, they close your PayPal account entirely. For this reason, you will want to consider a dedicated high-risk merchant account to meet your business's specific needs.
Is PayPal a merchant account?
No, PayPal is not a merchant account. PayPal is known as an aggregator and/or payment service provider which means you use parts of their master merchant account's bandwidth. A standard personal PayPal account is not the same as a PayPal business account unless you go through their full underwriting process for an upgraded account. This subjects you to PayPal's merchant account requirements and additional rules. They can also limit your processing or hold your deposits at their discretion.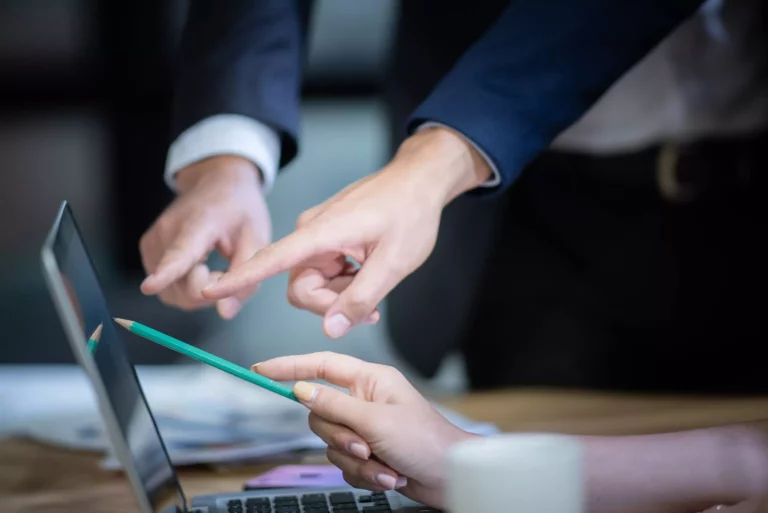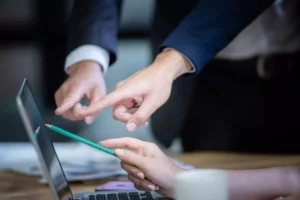 What are the limits of a PayPal business account?
PayPal merchant account requirements dictate two types of limits: account transaction limits and temporary risk-related limits.
A standard PayPal business account includes the following limits[1]Jotform."PayPal Business Account: Everything You Need to Know". Accessed April 08, 2022.:
Daily withdrawal limits ($100,000).
Weekly withdrawal limits ($250,000).
Monthly withdrawal limits ($500,000).
Transaction withdrawal limits ($50,000).
It should be noted that these PayPal business account limits are much lower for quick payouts to business bank accounts.
Temporary suspension/risk-related limits include limitations with sending/receiving payments and a pause on withdrawals. These limits may be placed on your account whether you've broken the terms of use or not.
Why Would I Choose a PayPal Account?
PayPal has established itself to be a secure payment method between businesses and customers, with excellent customer service. PayPal's reputation for prioritizing security encourages businesses to display the PayPal logo on their websites as a trust signal. This trust signal reassures customers it is safe to make online payments through you.[2]Oberlo."5 Trust Badges That Can Increase Your Conversion Rate". Accessed on April 08, 2022.
Here are some other reasons to choose a PayPal over a traditional merchant account:
Trust and recognition. The PayPal logo on your website is a signal to your customers that your business is trustworthy.
Easy setup. One of the best things about PayPal is how quickly you can activate your account. Simply head to their website, follow through with the account setup wizard, and become active within minutes.
Multiple currencies. PayPal allows you to accept payments in more than one currency if needed.
Seller protection. PayPal offers seller protection, something traditional merchant accounts do not provide.
What Are the Risks of a PayPal Merchant Account for High-Risk Businesses?
There are risks and problems associated with having a high-risk PayPal account for your business. Here are some of the risks:
High fees. PayPal merchant account fees are higher than average and if you take payments online, expect even higher fees. This also applies to the high cost of chargebacks, though there are no set monthly fees.
Funding delays. For high-risk accounts, there can be significant delays when receiving your deposits.
Risk of limits. There is a risk that PayPal will freeze your account for review at any time, regardless of whether you are breaking guidelines.
Customer preference. While customers trust PayPal, it's not the easiest payment method for those who don't use it regularly. This may deter your customers away if they see that PayPal is your only method to collect payments.
Risk of PayPal suspending your account
As a reminder, temporary suspension for risk-related limits may cause withdrawal and deposit limits. These limits on your account may occur at any time without any warning. Here are some examples of behaviors that may trigger a risk-related limit.[3]Paypal. "PayPal Account Limitations: Withdrawal & Transfer Limits". Accessed April 08, 2022.
Suspicious or unauthorized users on your account. If PayPal suspects that someone other than you is accessing your account, they may freeze it to protect you and the cardholder.
Your account is out of regulatory compliance. This includes accepting payments for goods/services outside of what you were approved to sell or accepting donations without proper registration as a registered charity.
Rapid or sudden changes in your processing habits. Processing more than normal or having higher average transactions than usual may limit your account.
Reasons PayPal drops high-risk merchant accounts
One of the most common reasons PayPal would drop a high-risk merchant's account is if it receives a high chargeback ratio.
All businesses are expected to maintain a low percentage/ratio of chargebacks relative to their overall transaction count. For example, if you process 100 transactions and receive two chargebacks, your account has a 2% chargeback rate which will flag your account. If you receive the same two chargebacks but process 1,000 transactions in a month, that puts your ratio at 0.2% which will likely not flag the system.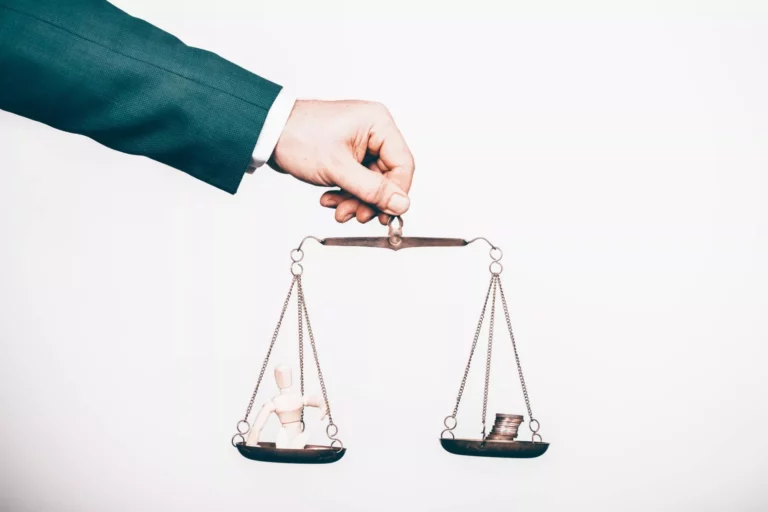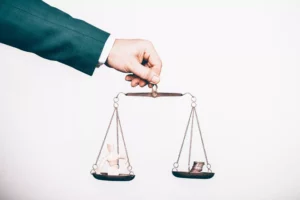 Businesses that process a few big high-risk transactions each month, instead of thousands of smaller transactions, are likely to see their accounts shut down and money held by PayPal. In addition, here are some other reasons PayPal may shut your account down:
Risky or fraudulent processing behaviors like processing dozens of transactions for the exact same amount in rapid procession.
A perceived risk to PayPal leads them to fear their association with your business will hurt their customer's perception of the PayPal brand, often triggered by customer complaints.
High ticket prices flag the system as risky.
Failure to comply with state and federal regulations.
What to Do if Your PayPal Account is Dropped
Running high-risk payments through your PayPal account can cause account closure and leave you without the ability to accept payments. If PayPal drops your account:
Find out the reason. Contact PayPal support to find out why your account has been closed. This could help you avoid making the same mistake with future payment service providers, as well as improve your own business practices.
File an appeal. Submitting an appeal allows PayPal to take a deeper look into your account and possibly reverse its decision but this is not a guarantee your account will reopen.
Search for merchant account alternatives. Waiting to hear back from PayPal can cost you time and money. Immediately seek a merchant account provider, such as PaymentCloud, who can get you back to processing payments.
At the end of the day, it's best to find a dedicated high-risk payment processor. These processors can set up a full-scale personal merchant account for your business. Processors that specialize in the high-risk industry have a greater understanding of the processing behaviors for multiple types of high-risk businesses. Additionally, these processors require a full underwriting process but once completed, it will provide freedom and flexibility over your processing.
Are PayPal Merchant Accounts Worth It? Final Thoughts
Now that you know the main elements of a PayPal merchant account like the requirements and limitations, you may wonder: is it worth it for a high-risk business? If your business is small, low risk, and processing infrequently, PayPal is a great tool to get your business ready to accept payments.
If you plan to run high-risk payments through PayPal's system, keep in mind the possibility of funding delays and account closures. The cost of dealing with PayPal's restrictions can be easily avoided by getting a high-risk merchant account. Setting up high-risk payment processing will help you avoid a lot of unnecessary headaches and expenses.