Square offers mobile point-of-sale solutions to accept credit card payments. In addition to accepting payments, Square's software can generate sales reports, manage inventory, and provide secure data reporting and analytics compatible with your business. Charging no monthly fees, Square instead charges a per-transaction processing fee, which is often more beneficial for small businesses.
Seems too good to be true, right? Well, if you ever join the Square Deactivated My Account club, you'll find that Square's customer service is virtually non-existent. So, we're here to help! Below explains what to do in the frustrating event that Square suspended your transfers or deactivated your account, and how a high-risk merchant account can be a good alternative option.
Why is Square Holding My Money?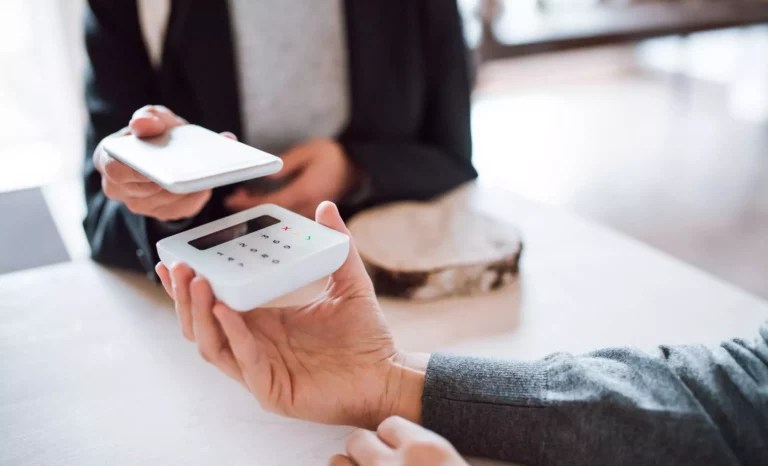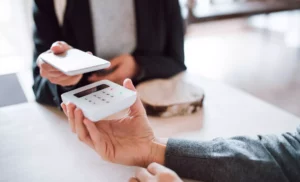 There are several possible reasons why Square suspended your deposits.[1]Square Support. "Troubleshooting". Accessed March 24, 2022. Some have an easy fix, while others have a more complicated solution. Below are two of the most common reasons for Square suspending a transfer.
Your bank isn't verified, or you haven't linked a bank account to Square. Square doesn't support PayPal, credit cards, ATMs, or prepaid bank cards for deposits. If you've attempted to link an unsupported source, you'll receive an error message instructing you to link a supported debit card. However, debit cards issued outside of the United States may also decline.
Your current request is below the minimum or above the maximum transfer amount, after processing fees. For instant transfers, the minimum amount is $25, the maximum $10,000. For amounts under $25 or over $10,000 (after processing fees), Square doesn't allow same day transfers. Additionally, if you're a new seller, you start with a limit of one instant transfer per day of an amount up to $2,000. If you continue to use Square, your daily transfer limit increases.
How long can Square hold your money?
To understand how long Square may hold your money, you must first understand chargebacks. When a customer purchases a product or service they have a time limit in which they can dispute the charge and file the chargeback with their credit card issuer. This time limit is actually set by the card network and issuing banks and can vary greatly.
The legal minimum time limit for filing a dispute in the US is 60 days, however most issuing banks give their cardholders up to 120 days to dispute a charge. [2] Chargeback Gurus. "Don't Run Out the Clock: Understanding Chargeback Time Limits". Accessed April 7, 2022. It should be worth noting that if the charge relates to future delivery like a concert ticket, that clock starts from the date of the concert not the date the ticket was originally purchased. So, the reason Square is holding on to your funds is not because they are evil, or have some sort of vendetta against you, it's because they are waiting for that chargeback liability period to expire so they are not on the hook for the funds. Should those chargebacks roll through post account closure, they would draw from your Square balance to pay back the consumers. If your consumers don't file disputes during that allotted time period then you will be getting back all your funds.
Reasons Your Square Account Was Deactivated
If you've recently joined the Square Closed My Account club, you're not alone. Square reserves the right to deactivate any account it deems high risk. Square may deem a business high-risk for any of these reasons:
Too many chargebacks on your account
A chargeback occurs when a customer disputes a payment and asks for a transaction reversal. If there are too many recorded disputes, Square may deactivate your account. However, Square's website does not explain what it considers a higher than normal chargeback amount. If you're a Square user, you're not privy to the amount of chargebacks Square considers to be higher than normal, yet Square may deactivate your account if you cross this threshold.
A breach in Square's terms of service
Nearly every company has terms of service that describe policies users must follow to use and access its services, website, mobile app, or platform. Square's terms of service are clearly detailed on its website. Square reserves the right to deactivate any account in breach of its terms. But if you play by Square's rules, your account should remain active.
Engaging in one or more high-risk activities
It's not uncommon for companies to refuse to do business or restrict activity with business owners they deem high-risk. If Square deactivated your account, it might be because you're selling goods or services prohibited by Square or because you're engaging in one or more high-risk activities, such as:
The selling of illegal goods like adult services, drug paraphernalia, occult materials, or hateful products
Internet, telephone, or mail order sales of age-restricted products, like tobacco or alcohol
Operating buyer or membership clubs
Offering credit repair or credit counseling agencies
Identity theft or credit protection services
Mail order, internet, or telephone pharmacies including the importation of pharmaceuticals from foreign countries and pharmacy referral services not requiring an in-person visit with a physician
Prepaid phone services and phone cards
Selling firearms, as well as parts, hardware, ammunition, or any other weapons designed to cause physical injury
Infomercial sales or telemarketing sales
Rebate-based businesses
Offering bill payment services
Lottery tickets, betting, casino gaming chips, fantasy football, off-track, or wagers at races
Financial institutions offering cash disbursements, prepaid cards, insurances, checks, or other monetary merchandise or services
Sales or money orders of foreign currency by non-financial institutions
Service station merchants or automated fuel dispensers
Unauthorized multi-level marketing businesses
Collection agencies or bankruptcy attorneys that collect a debt
High-Risk Transactions That Put Your Square Account Under Review
If Square considers your business high-risk or if you engage in too many high-risk transactions, it may put your account under review or even deactivate your account. Additionally, Square may notify law enforcement agencies. As per Square's terms of service: "If you want to use our services, you can't do certain bad things. If we think you are doing these bad things, we have the right to share your information with law enforcement."
That said, below outlines the types of businesses restricted or prohibited from using Square.
Illegal, controlled, or regulated products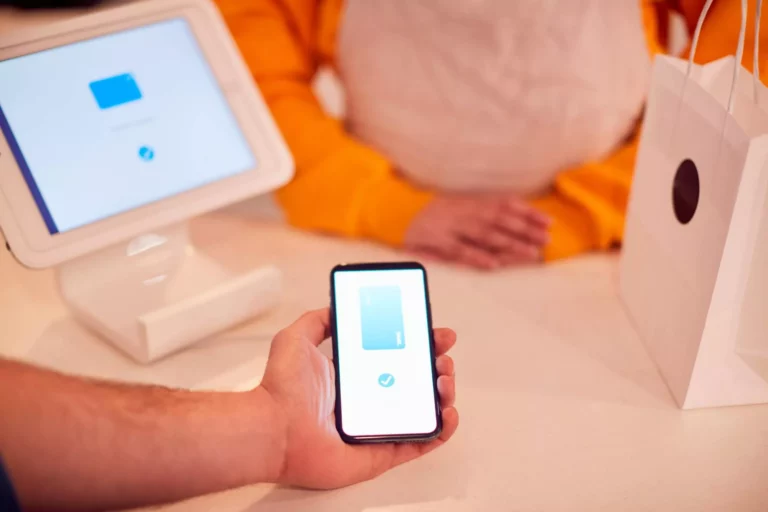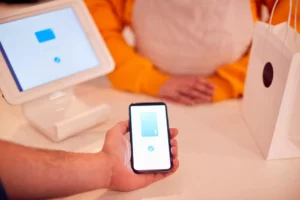 If you sell unlawful, controlled, or regulated products, most companies won't do business with you. Similarly, firearms, ammunition, and weapons of any kind fall under the category of high-risk by Square, as do drugs and paraphernalia if used for illegal activity. This includes businesses selling CBD products with Square. Square is also one of the strictest companies regarding the sale of pharmaceuticals.
Square has restrictions on in-person sales of tobacco and alcohol, anything encouraging hate crimes, escort services, adult books, and various services that many other payment processors support.
Insurance or security-related products
Square has very tough restrictions regarding insurance or security-related products and services, including:
Credit and debit cards, loans, or traveler's checks
Currency exchange
Money processing
Stocks and trading
Morally questionable products
Square considers products that encourage hate, violence, or racial intolerance and those that are discriminatory to be morally questionable. Businesses selling or promoting morally questionable products and services may not use Square.
In any medium, including telephone, internet, or printed materials, adult entertainment products or services are also banned by Square.
Sales that require licensing
Square won't work with businesses providing services that require licensing, as it considers these merchants at a higher risk for customer complaints. If your account is under review or has been deactivated, Square may contend your company is engaged in sales that require licensing, such as sales of lottery tickets, betting, casino gaming chips, fantasy football, or wagers at races and off-track bets.
If you have non-profit status
Square won't work with non-profit organizations. That means, if your company has non-profit status, Square will review your status and possibly deactivate your account.
How to Reactivate My Square Account
Square can close your account without warning, but they do notify you via email when it happens. You may request reactivation by contacting customer service and submitting a complaint. If you're lucky, Square will acknowledge receipt of your complaint within five business days, as well as provide a decision to either reactivate your account or deny your complaint within 90 days. At this point, you will receive an explanation of the outcome and how Square made the decision. You'll also receive information on how to escalate your complaint further if you're dissatisfied with the result.
Are There Better Options?
Yes! Payment service providers like Square, PayPal, and Stripe are popular because it's easy to get started. Such ease, however, comes at a cost, as these services are not individualized to each company's specific needs. Additionally, they tend to approve merchants immediately, only to review their application after the fact. This means you may begin processing payments with a payment service provider, only to, months later, have your account deactivated because they've finally reviewed your application.
By obtaining a high-risk merchant account with a merchant service provider like PaymentCloud, you'll receive individualized services tailored to your business. You'll also have the peace of mind of knowing your application has been approved and your account has been underwritten before processing a single payment. Comparable to Square, Clover's POS system pairs seamlessly with merchant accounts, allowing you to process payments without the fear of sudden termination.
This is not to mention the fact that we provide you with a dedicated representative who will advocate for you if there's ever an issue with your account. This is a major benefit, given so many payment service provider users cannot get in touch with a customer service representative at all.
While it may take a bit longer to get a merchant account, you'll never find yourself months into doing business only to have your transfers suspended and your account deactivated, with no one from the company to communicate with.
Square Holding Your Funds? Final Thoughts
While you may be excited to start accepting payments for your business as quickly as possible, doing so with a payment service provider like Square may not be the best option, as it leaves you vulnerable to the possibility of suddenly having your account deactivated and your business without a system to accept card payments. To avoid that nightmare situation, a better option is to get a high-risk merchant account through a merchant service provider.