Email automation is not a new concept in the marketing world, but it's a strategy you shouldn't ignore. Emails that deliver valuable messages or content get read, contain high clickthrough rates, and are often saved and shared. Using an email marketing automation strategy is an easy, inexpensive way to get your message out fast and keep your brand in front of your audience.
Email Automation: What is it?
Email automation is a method of creating timely emails that reach the right people with the right message. It is the process of sending targeted marketing email content at predefined or designated times. Consequently, automated email sending can also be triggered by the behavior or actions of a potential customer. Resulting in a timely conversion. To learn more about this, check our guide to conversion rate optimization.
Why Your Business Needs Email Automation
Quality email marketing that's on-topic, relevant to your customers, and full of value will help you earn and gain your target market's trust. It will make it much easier for you to promote and sell your products and services. Sending automated emails for your business will:
Grow leads. Email automation will help you grow your subscriber lists, which gives you new leads. Email automation helps businesses convert leads and free trial users to paid subscribers.
Make potential customers aware of your brand. Email automation allows you to automate your outreach. Therefore, keeping your brand top-of-mind to potential customers until they're ready to buy is monumental.
Provide a consistent brand message. Automated email helps you keep your brand voice and messaging consistent. This is especially important if you take advantage of omnichannel retail.
Encourage potential customers to revisit your website. Most importantly, email automation helps people learn about your brand. It also encourages them to keep coming back and reminds them of why they bought from you.
The Benefits of Email Marketing Automation
The latest Email Marketing Industry Census shows email marketing's high level of return on investment reigns supreme over all other marketing channels. Here's why:
Personalized marketing messages. You can write targeted messages to each of your customer segments. This action ensures you're sending the right emails to the best audience at the right time.
Cost-effective lead conversions. Automating a task like email marketing is a quick and easy way to increase conversions without increasing expenses. You can use data from each of your campaigns to measure their effectiveness and see which works best.
Improved employee productivity. Email marketing automation helps marketers work more efficiently. By using automation, your marketing teams don't have to waste time on routine tasks. Both business owners and marketers consider saving time a significant advantage of email marketing automation.
Email Automation Can Help Grow Your Business
Automated email marketing helps your business find your audience and engage your customers. Subsequently, targeting customers throughout their relationship with your company helps build loyal customer relationships. Here are a few ways it grows your business:
Increased brand recognition. Emails get your brand image and name in front of your audience more often by including your logo, tagline, and brand graphics in the template design of your email communications. This helps bolster your online reputation as a reputable business.
Broader audience reach. Automation makes email marketing scalable and grows your network. For example, when your automation sends a message every time someone signs up for your mailing list. With email automation, you won't need to have a staff member available to do it.
More leads converted to customers. Customers learn more about your brand. Most businesses believe marketing automation tools are among the most efficient ways to nurture leads and increase conversions. Roughly 4 out of 5 companies that use marketing automation software said that their number of leads increased.
Increased customer retention. It's easier and more cost-effective to upsell to existing customers than to convert new ones. With automation, you can stay in touch.
Email Marketing Automation Tips
If you're looking to incorporate email automation into your marketing strategy, here are some tips for getting started:
Nurture, don't hard sell. The primary purpose of email marketing automation is appealing to your audience at the right time. Thus email marketing automation software should help nurture leads, not make a hard sale automatically.
Personalize the message. Email marketing is centered on personalizing the message for each customer. Accordingly, you can ask new subscribers to highlight the topics they would like to see more information about in the future.
Increase the relevance of your message. Link your website analytics to your email marketing platform. Then you can target people based on their behavior, individual preferences, and past sales.
When Should You Use an Automated Email?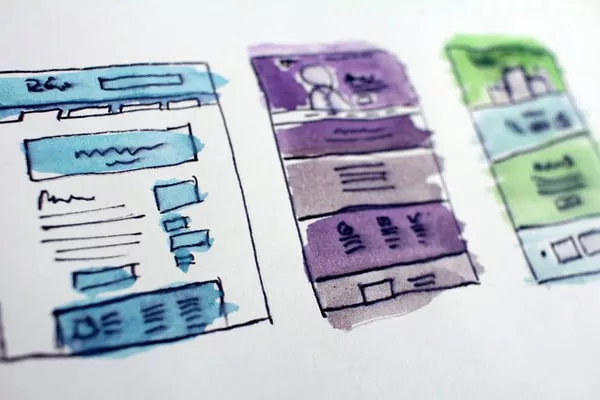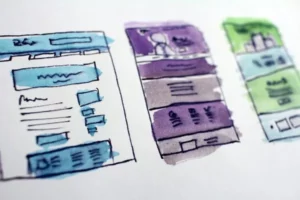 Pre-written automated emails are set up in advance and sent to subscribers or consumers automatically after they opt-in, sign up, subscribe, register, purchase, etc. Furthermore, they continue to provide value, build relationships, and keep your business top-of-mind. Specific customer activity, events, or dates are set up in your automated email system to generate a targeted email.
You should consider email marketing automation to bridge the gap of distributing content to consumers. It's one thing to create tantalizing content but it's another to successfully distribute it to the right audience. Email automation is a great resource in these cases.
7 types of Email Automation to Increase Customer Response
Welcome emails
Welcome emails are an easy way to make a positive first impression and follow up with a new subscriber or first-time purchaser. In fact, think of it as a thank-you note. According to Mailchimp, welcome messages get four times more reads and five times more clicks than standard marketing emails.
For Example, "Welcome! You've been added to our mailing list. You'll be the first to hear about new arrivals, big events, and special offers."
Curation emails
A curation email shares videos or photos of new or bestselling items with your subscribers. Generally, this is a great way to generate interest in your audience.
For Example, "We know you'll love our carefully curated selection of this season's must-have accessories!"
Discount emails
A customer who may not have decided to order from your business may be enticed to purchase with a discount email.
For Example, "Looking for something hot and delicious for dinner tonight? Treat yourself to a slice with 20% off any one-topping pizza."
Abandoned cart emails
When a customer starts purchasing by placing an item in a cart on our website but then does not finish the purchase, they have an abandoned shopping cart. Therefore, sending the customer an abandoned cart email can help remind them of their interest and recover the lost sale.
For Example, "Don't risk your items selling out! We're holding your items in your cart for you."
Order confirmation emails
When a customer orders something from your business, they expect to get a confirmation of their order. You can use that confirmation email as a way to cement your relationship with your customer. Embed your website address into the text to make it easy for the customer to return to your website.
For Example, "Thank you for your purchase from Jill's coffee. We've included a copy of your order below."
Win-back emails
Win-back emails bring a customer back to your website.
For Example, "The computer you've been buying parts for came out with a new model, and it's 25% off! Come check it out."
Closing Thoughts
Marketing your business is one of the most important decisions you will make as a business owner. However, efforts can become expensive quickly if you're not careful. Your best option is to evaluate where you can get the most bang for your buck. In short, email marketing automation is an inexpensive strategy that will reap big rewards for your business.