Managing the finances for a multitude of other businesses can be tough to keep track of, which is why you need professional software made for accounting and CPA firms. This software comes equipped with the capability for payroll, reporting and expense report generation, and even auditing tools or tax prep help.
Accounting software to help you run your accounting business is available and well worth the investment. Small business owners prefer to spend their time on delivering their services to their customers rather than on trying to create financial reports and generate invoices. Find out how to evaluate the available accounting software out there and select the best one for your business.
But first, let's delve into what CPA and accountant software is and the benefits it provides.
What is CPA Accounting Software, Anyway?
Accounting software for accountants isn't just any old accounting software out there on the market. This software is specifically designed with CPA firms and accountants in mind. It has functionality to handle multiple clients and ensure regulatory compliance as well as payroll and expense reporting.
You need a software that fits your business, not the other way around.
Common Accounting Software Features to Look For
Every software has their niche, and the types of functionality that you'll need is specific. Take a look at the common features that CPA software offers:
Regulatory Compliance Verification – Financial organizations such as the Financial Accounting Standards Board (FASB), Governmental Accounting Standards Board (GASB), Generally Accepted Accounting Principles (GAAP), International Financial Reporting Standards (IFRS), and Defense Contract Audit Agency (DCAA) all need to be on your radar. Ensuring that you follow by their regulations will save you a headache and penalties down the road.
Automatic Payment Reminders – Never keep track of your customer payments with a pen and paper any longer. Automate the process and save yourself a ton of time and energy every month. Then easily bill clients and keep track of their payments from reminder sent to payment confirmed.
Financial Reporting – You know the importance of understanding your cash. But it's even more than that. You need to also be able to track and explain your financial reports simply. This is where automatic reporting and graphing comes into the picture. Most professional accountant software will have an export feature for executive reports, summary statements, charts and graphs that can be customized and built as needed.
Automated Bank Feeds – A relatively new feature to be added to professional accounting software, this allows you to generate a report on the money sent and received into your account during a specified time frame. Easily match transactions and invoices to your automatically generated bank feed to ensure payment.
Multi-Business Scalability – Worrying that you can't support the amount of clients that you need shouldn't be caused by the limits of your CPA software. Managing multiple portfolios comes with the territory, so your accounting software should be able to handle that. Categorizing portfolios cleanly is also important for when you need to quickly search and recall data.
Billing and Time Tracking – When working on multiple companies' accounting needs, you need to be able to easily keep track of those hours and bill accordingly. This is one of the most important tasks that your software for accounting firms must be abele to do. Not only will it save you hours, but also the need for another software. Keep it easy and all in one place.
Professional Accounting Software Pricing Structures
There are two basic pricing structures that CPA software is offered by: Subscription and In Perpetuity.
Subscription – This is increasingly becoming more of a common trend with software providers, in which access to a service is offered as a monthly, quarterly, or yearly plan and usually adjusts based on the number of users. The pros to using a subscription software for CPA firms is that it is usually very up to date systems and constantly improving. It also can scale with your business as it grows as well. In addition to that, it is an easy thing to budget for. But the major con is that these fees do not go away over the lifetime of your account. In fact, the fees may grow the longer you have it and often have annual support and maintenance costs tacked on.
In Perpetuity – The basics of this software style is that you pay a single upfront price for the download and have access to it without any major additional costs for as long as you use it. The pros of this style is obviously that you get the main payment out of the way and can use it without large monthly or quarterly expenses. But on the other hand, many software providers still require a yearly service fee.
Data Storage and Security for Accounting Software
There are three main ways to collect and store customer data when using software for CPA firms: Onsite, Cloud-Based, and a Mixture of the two.
Onsite – Organizations install, host, and store all account information on their own servers. This limits the potential of risk that a hack could release sensitive information, but it also means that you will need upgraded storage capabilities and onsite security features. It can become a pricey endeavor if you go down this path, but might be worth it for smaller firms.
Cloud-Based – No server power is needed to use this software storage in your accounting firm. You will instead be using the software vendor's servers and storage by accessing your data through a web browser. This type of storage is becoming increasingly more popular and often comes with subscription-style professional accounting software.
A Mixture – Some software providers offer the structure of a cloud-based storage with the protection of using your own servers. This way you still have the ease of accessibility along with the increased security options you provide.
Keep in mind that in some cases your clients will want you to use a specific type of storage for their company's data. Consider your clients when deciding on the storage style that you want to move forward with.
Best All-Around Professional Software for Accounting Firms
Depending on your needs, each of these software solutions has strengths and weaknesses. Take a look at the perks of each and do your own research before making your decision.
1. FreshBooks
This is best for freelance accountants and small businesses who are looking for much of the functionality at an affordable price. Constantly updating with new features, FreshBooks is an all-around well-liked platform.
2. Sage 50cloud
Best for small and midsize businesses, this online platform is great for compliance and reporting. Featuring an extensive amount of add-ons such as online merchant processing, payroll, and POS solutions.
3. NetSuide ERP
Essentially a CRM, this dashboard is the jack-of-all-trades for the automation and accounting industry. You are able to customize the platform so that it's easier and more appropriate for you to use.
Better used for larger businesses, this is an "end-to-end" solution with a robust set of functions. Inventory monitoring and industry-specific applications can help any business use this platform.
5. Zoho Books
Backed by a reliable company, Zoho's accounting fix aims to add another streamlined solution for small and large businesses. This platform is a good value for the cost and will ensure that your needs are covered.
Best Subscription CPA Software Options for Accounting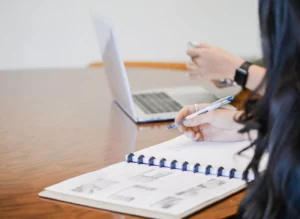 Business owners who are researching the best accounting software, but don't want to pay a high upfront price, should look into SaaS subscriptions. SaaS stands for software-as-a-service. This type of software only differs from other software types due to the purchasing type. Paying monthly spreads out the outgoing monthly cash flow to manageable prices.
SaaS subscriptions are most often cloud-based applications that eliminate the need for on-premises software solutions. The monthly charge includes support, software license, and other add-on features. 
A few of the best-known accounting SaaS Subscriptions are:
1. Xero
Xero is a must-have if your business uses Mac. It helps save valuable time by allowing for the automation of tasks. Also, live email and chat support is available 24/7. 
Provided by Intuit is one of the top-ranking accounting software apps available for accounting firms. Accountants across the globe love this software and consider it user-friendly, affordable, and very effective. 
This application offers extensive perks including tabs for checks and currencies, features that cover taxes, and in-depth reporting.
How to Choose the Right CPA Software for Your Business
Consider all of the information above and ask yourself what works best for your business type, size, and function. Also keep in mind your customers. They may have input on how their information should be stored and should be taken seriously.
Business accounting software helps to track incoming and outgoing funds and manage overall finances. If you are a small business owner, you will want to choose small business accounting software that is easy to use and affordable. A great small business software will track all expenses and allow the business owner to see exactly how the finances are being used. Whereas a larger company will want more options for planning, predicting, and cloud-based functions. Either way, ask yourself these questions as you determine your accounting software for accountants. 
Do you need to house the information for a handful of individuals or hundreds of large corporations?
Will you need to utilize automatic billing, payroll, and hourly tracking?
Are you needing help with regulations and compliance year over year?