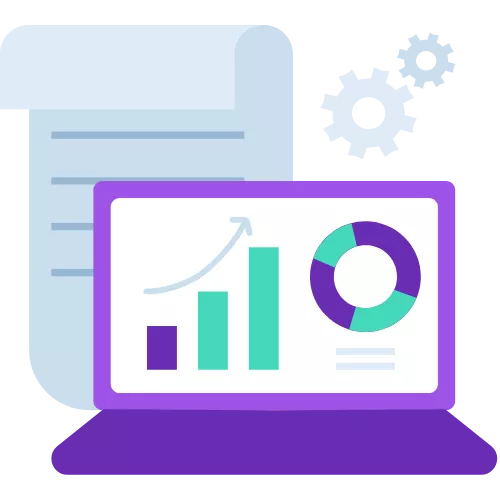 QuickBooks is a long-standing powerhouse in financial software. However, these days there are plenty of cheaper alternatives in the marketplace that offer features that QuickBooks simply can't match.
The best accounting platforms integrate seamlessly with your merchant service provider and other business management systems. In fact, before making your decision, it's not a bad idea to check in with your accountant or your merchant service provider. They may have recommendations or advice on how which platform works best for your financial ecosystem.
So whether you're a QuickBooks user seeking an alternative or embarking on a brand new software search—we're here to help. Here are the top ten QuickBooks alternatives (plus a few bonus options), along with a set of criteria to aid your search.
Top 10 QuickBooks Alternatives & Competitors
Shopping for a financial accounting platform can be more difficult than it needs to be. An abundance of features at varying price points can complicate comparisons between platforms. To simplify this process, we've curated the top ten QuickBooks competitors, showcasing their standout features, offerings, services, and prices.
---
1. Xero
Xero is a robust accounting software featuring a minimalist design and a straightforward interface. Unlike QuickBooks, Xero was designed with accountants and bookkeepers in mind, meaning it accomplishes all that QuickBooks does, albeit with a less user-friendly approach. It's an excellent choice for businesses requiring unlimited users. Xero's pricing starts at just $13 per month, with higher-tiered services available at $37 or $70, accommodating any number of users you might need. They also offer a 30-day free trial to see if their platform is right for you. However, be aware that their customer support may not be as comprehensive as desired.
---
2. Zoho Books
Zoho Books is an ideal application for those just starting a business with less than $50k annual revenue. It offers easy time tracking. billing, and customer reports. It's a standout choice for solopreneurs and freelancers as it's one of the few players to offer a free plan. It offers easy time tracking. billing, and customer reports. However, if you don't commit to a Zoho ecosystem, its third-party integration abilities fall behind in comparison to competitors. Regardless, you can give it a shot with a 14-day trial to see for yourself. Subscriptions range from free, to $20, up to $275.
---
3. FreshBooks
With its strong invoicing capabilities and intuitive mobile app, Freshbooks is an affordable alternative for those who don't need all the bells and whistles of QuickBooks Online. Known to be the best accounting software for freelancers, Freshbooks does come with a stricter user limit. All plans except "Select" come with only one user account with an additional $11.00 per user per month. Additional pricing tiers are $8.50, $15.00, $27.50, and up, with custom pricing for larger businesses.
---
4. Wave Accounting
Ideal for micro-businesses and self-employed entrepreneurs, Wave delivers the basics you need from an accounting platform, and it's completely free. Known for its simplicity and cost-effectiveness, Wave provides a suite of core accounting features, including invoice creation, income and expense tracking, and receipt digitization at no cost. There are no hidden or monthly fees with Wave, but premium features do cost extra.
Despite its advantages, Wave does present some limitations, particularly in terms of reporting capabilities 3rd party integration, and customer support. For small companies on a tight budget, Wave is probably the best free alternative to QuickBooks Online there is.
---
5. ZipBooks
ZipBooks presents itself as a strong QuickBooks competitor, especially for freelancers and solopreneurs. Its free Starter plan includes essential features such as simple invoice tracking and billing, but it is limited to one user and a single bank account connection. If your business requires more, ZipBooks offers additional tiers at $15 and $35 that expand on services and features.
The platform itself comes with a clean, intuitive dashboard that displays key stats, including financial performance, quick reports, and business health scores. For those juggling finances of multiple businesses, the ZipBooks Sophisticated account allows you to manage more than one business at a time – a feature that stands out against QuickBooks Online. For larger firms with more complex needs, ZipBooks offers an Accountant plan with a custom price, which includes unlimited users, bank accounts, and co-branding capabilities.
---
6. Sage
Sage positions itself as an optimal choice for small- to medium-sized businesses operating in niche industries like construction, real estate, or retail. Renowned for its comprehensive suite of features, Sage efficiently handles a broad range of financial management tasks, from basic accounting to intricate payroll processing and payment handling.
The entry-level plan, Sage Accounting Start, comes at just $10 per month, making it an ideal choice for beginners. Alternatively, for $12.50 per month, users can opt for the Sage Accounting plan.
---
7. Bonsai
Bonsai is not as much an accounting tool but more so a simplified tax solution for small businesses and freelancers. It's best at maximizing tax deductions, connecting seamlessly with your business's bank account to auto-categorize expenses, and estimating tax payments.
You also get reminders to ensure timely tax obligations. Other features include time tracking, auto-generated invoices (for international clients), and a custom documents tool for contracts and proposals. Monthly prices range from $17 for the Starter plan, $32 for the Professional plan, and $52 for the Business plan.
---
8. FreeAgent
Although more popular in the United States, FreeAgent is a top European accounting platform designed specifically for small businesses, freelancers, and their accountants. FreeAgent provides a comprehensive set of tools and features, including a user-friendly dashboard that aims to remove confusing accounting jargon from their interface. They offer excellent customer support, and if you bank with one of their European partner banks, FreeAgent is free. Otherwise, plans start at around $15 U.S. per month.
---
9. Kashoo
Kashoo is both user and mobile-friendly, offering features like custom invoicing, inventory level tracking, and multiple bank account integration at a cheaper rate than QuickBooks. The downside is its analytics capabilities, which provide exportable but limited customization options. Priced at $19.95 per month (or $199 per year), Kashoo offers good value, including unlimited user seats.
---
10. Lendio Accounting
Lendio (formerly Sunrise Accounting) provides standard features such as easy bank integrations for expense tracking, tax preparation, and fast invoicing. It also functions as a lending platform, specializing in connecting small business owners and entrepreneurs to the financing they need. However, if you're looking for robust analytics, reporting, and customization, Lendio may not be the right choice. Price plans start at $19.99/month.
What to Look for in a QuickBooks Alternative
Navigating the world of accounting software can be a challenge when you're considering alternatives to a market giant like QuickBooks. Aside from basic functionality, look for those make-it-or-break-it features you know you can't live without. Then seek out the most affordable plan in that feature range. Let's explore other key aspects to consider: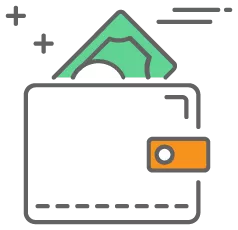 Price
Due to the range of features each platform offers, comparing prices can be challenging. Tiered pricing can be beneficial as you can scale your subscription with your business, adding features as needed. If budget is a significant factor, look for platforms offering discounts for annual sign-ups, or opt for a month-to-month plan until you're sure it's the right fit.
While some free accounting software options are available, they're unlikely to offer the comprehensive features of a paid subscription. Free accounts are often limited in terms of invoices and feature access and are primarily designed for individuals or very small businesses. Keep this in mind when evaluating free options.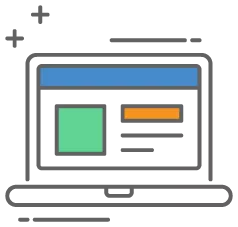 Try-before-you-buy
Navigating through a platform yourself is one of the best ways to figure out if an app is right for you. So as with any new software, it's best if you can test the waters before you spend too much time, or money, on software. Take advantage of any "free" trial offerings before signing up and watch out for cancellation fees before signing on for ANY trial. Or, have a company rep walk you and your team through a sales demo.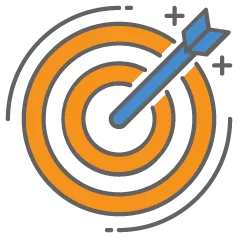 Ease of use
As anyone with experience acquiring new software will attest, the most important factor is how easy the application will be to learn. Your accounting software can have all the bells and whistles in the world, but if it's too complicated, you won't get your team on board. So look closely. How intuitive is the program? How clean and simple is the interface? Are the tools easy to find and activate? If you're used to Quickbooks Online, how hard will the transition be? Think about how each team member, regardless of age or experience, will adapt to this new software.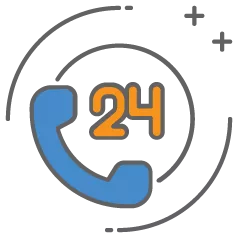 Customer support
Excellent customer support is often vital for businesses managing large integrations, startups, and small businesses undergoing substantial updates. The success of software adoption largely depends on proper onboarding, making SaaS companies with top-notch customer support a valuable asset. Consider the level of assistance you'll need throughout the transition and the type of support you prefer, whether it's 24-hour chatbots, human operators, or support-ticket systems.
Other Alternatives to QuickBooks Worth Considering
Though they didn't quite make the top ten list, we have a few more software apps you might look at. You know, while you're out looking.
---
SlickPie
SlickPie is mainly for expense and tax management, but it also comes with lots of other helpful features. These include online invoicing, billing, automated data entry, financial reports, live bank feeds, and integrations with PayPal and Stripe. Perhaps its most powerful feature is a slick little receipt-reading bot that automatically pulls information from receipts for easy, streamlined expense tracking. The free Starter plan covers all the basics (but is capped at 100 entries/invoices, etc), and their only other price point—called Pro—is just $9.95/mo.
---
BILL
BILL doesn't intend to replace your accounting software, but to complement it, offering integrations with Quickbooks, NetSuite, Sage, Xero, and more). Capitalizing on the fact that most accounting software falls short when it comes to paying vendors, "Pay and get paid faster" is BILL's motto—meaning you can pay your bills as easily as you can invoice and get paid by your clients using their cloud-based platform. BILL uses AI to read incoming bills, set up due dates and amounts, send payment reminders, total up your cash flow, etc. Interestingly, instead of charging a subscription service, BILL simply charges $0.49 per ACH payment.
---
Oracle NetSuite
NetSuite is better suited for larger businesses that can afford its high price point and leverage its more advanced capabilities. One of its best features is its automation, as the software can send and even collect payments automatically. Though NetSuite competes more in enterprise resource planning tools (ERP) over accounting software, its host of business software solutions goes far beyond just accounting. Enterprise pricing is $999 annually and $99/mo per user. That said, NetSuite can do all that QuickBooks can do and more—so should be included on the list for being a powerful QuickBooks competitor.
---
Quicken
Quicken, perhaps better known as personal finance software for homes, can still do a very decent job helping track expenses, especially when your business and household expenses are mixed. It's also a great platform choice for those managing rental properties and other mixed-finance businesses with expenses that overlap with home expenses. They have multiple subscription plans available: Quicken Home & Business is $107.88 for the first year ($119.88 afterward), Starter is $41.88 per year, Deluxe is $44.88 for the first year ($59.88 afterward), and Quicken Premier is $71.88 for the first year ($83.88 afterward).
---
Billy
A Danish company, Billy aims to bridge the gap between billing, accounting, pre-accounting, and ERP software. The software prides itself on integrations and the ability to transmit documents, contracts, expense reports, statements, and purchase orders automatically, eliminating any need for manual paper exchange or sending zip files of receipts. You can even collaborate with suppliers in a shared workspace (goodbye emails!) to track invoices, exchange information, and/or settle disputes. Plans start at just ~$10/mo (for up to 100 invoices and two integrations), to ~$20 for a premium plan, with custom pricing for enterprise accounts.
How to Choose the Best QuickBooks Alternative for Your Business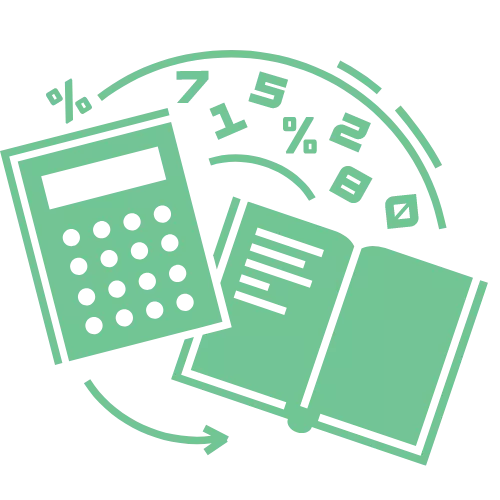 Purchasing a QuickBooks license or subscribing to QuickBooks Online can be a significant expense for a small business. Moreover, QuickBooks has its limitations—it can be time-consuming to learn, and support for lower-end price plans can be lackluster. Therefore, if you're budget-conscious, considering a QuickBooks competitor can be beneficial.
Here's a list of questions to ask about your business that might help narrow down your list of software candidates.
How many staff members will need to access the software?
An essential consideration is the number of employees who will need access to the software. So before you sign on for a certain number of users, do your due diligence. Talk to your accountant, employees, and team about who needs the software and for what purposes. It's also a great time to start thinking: How will you transition? How will you train them? Approach discussions with your sales rep with estimates to inform your conversations.
How important is customer support to you?
Ah, tech support. The thing you don't think you need until you do. Are you tech-savvy, familiar with integrations, and have a clear understanding of what the software can do and how to use it? If so, great! But for most of us, learning a new platform not only takes time but also quite a bit of customer support to get up and running. So look for the customer service offerings you want in your candidate platforms,
as it will pay off in the long run.
Does your company handle inventory?
If you're a retailer and keep a lot of inventory, look for platforms that include inventory management, great integrations, and solid analytics. Some good options from this list include NetSuite and Zoho (called Zoho Inventory), both of which have eCommerce integrations.
Do you need a mobile app?
Does your business use some sort of payment processor or payment app? Does it have an app for checkout? If you want to make sure that you can pay invoices on the fly or take payment in person, make mobile apps a must-have on the checklist.
Final Thoughts on QuickBooks Competitors
No need to rely on grandfathered-in accounting systems anymore or feel pressured to use QuickBooks because you think there aren't any other good options. QuickBooks Online has a ton of alternatives these days. It's important to consider software that can send invoices, integrate with merchant services, manage payroll, and track expenses.
As you explore these alternatives, you'll be in a prime position to discover a solution that fits your unique business needs seamlessly, empowering you to streamline operations, improve efficiency, and drive your business toward financial success.