If you're in the business of credit card processing, then you might be familiar with the term virtual terminal. What exactly does it mean? In this article, we will discuss what virtual terminals are and how they can help your business grow.
What Is a Virtual Terminal?
A virtual terminal is a web-based interface that lets merchants accept credit card payments over the phone, email, or other solutions implemented to handle such transactions. These terminals are used by online or remote businesses that don't have a need for customers to pay in person. Processing these card payments is called virtual terminal credit card processing. By allowing you to do business on the go, a virtual terminal can add value and save you resources.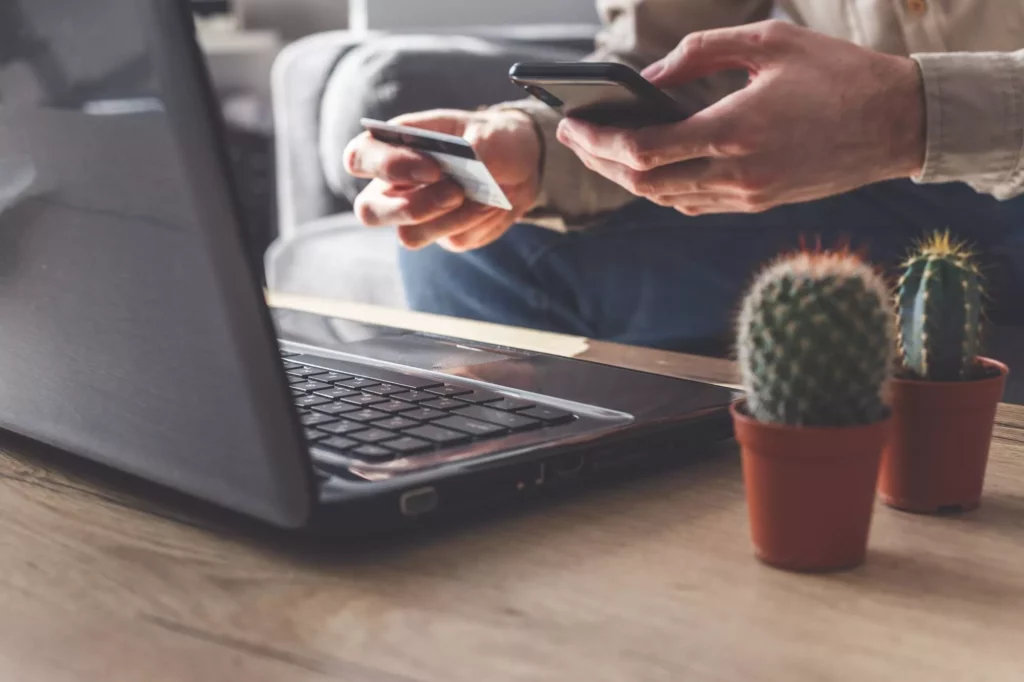 How Does a Virtual Terminal Work?
A virtual terminal is a secure, web-based application. In simplest terms, a virtual terminal is an online dashboard where you can key in transactions, generate and send digital invoices, and accept credit card payments. Once an invoice is emailed to the cardholder, the user then clicks on a link to a secure payment page where they can enter their credit card details and complete the transaction. The good thing about this is that the merchant never captures the full credit card details.
NOTE: You do not have to download software to use the virtual terminal-it simply requires internet access and login credentials. You can access your account's dashboard to review month-end reports and reconcile transactions.
A virtual terminal may also be set up to accept card-present transactions, provided you add a card reader. A common use-case is in gyms. A Magtek USB swiper is a bridge between physical and virtual terminals. This device connects to the computer via USB. New user cards are swiped through this card reader, which captures their data so new users can be added to an automatic monthly billing cycle.
How A Virtual Terminal Works:

1. The merchant logs into the virtual terminal interface and sends a digital invoice link to the customer (or keys in the transaction).

2. The cardholder then pays via secure invoice link. If they are in person, they provide their card details directly to the merchant.

3 .The virtual terminal processes the payment.

4 .The merchant receives a confirmation of the transaction and the cardholder is emailed a receipt.
After the entry is recorded, it is sent online to a payment provider's network. If the transaction is approved, the funds are scheduled for release. The processing basically works in the same way as an mPOS (mobile point of sale) app or countertop terminal.
What Types of Businesses Benefit from Having a Virtual Terminal
Most companies using virtual terminals are defined as mail order and telephone order (MOTO) businesses. Examples of businesses that use such terminals for payment processing include the following: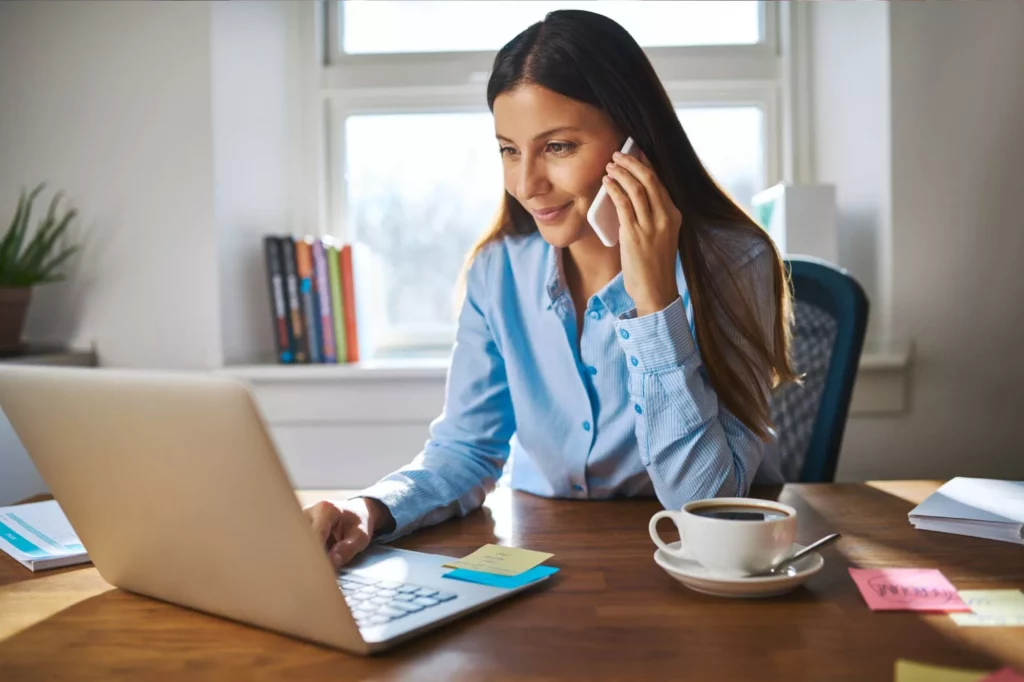 Professionals, such as lawyers or accountants, who accept phone payments
Food delivery companies
Florists
Nonprofits and churches
Retailers with offsite or mobile businesses
Offsite sales people
Freelancers who accept payment by phone or mail
B2B companies that bill via email or mail
Logistics, freight forwarding and moving companies
Service-based businesses (i.e., home inspection companies, plumbing companies)
CBD, online gun brokers, and other high-risk businesses that need a virtual terminal
Virtual Terminal Credit Card Processing Pros and Cons
The following listings elaborate on the pros and cons.
Pros

Cons
Maintain PCI compliance while processing remotely
A virtual terminal allows the merchant to send secure payment links to the cardholder without having to write down or store sensitive cardholder data. Cardholders really appreciate the ability to enter their own credit card details without the merchant having access to the data.

Accept and receive remote payments easily
Processing a payment on a virtual terminal involves logging into your payment interface, entering a customer's credit card, debit card, or ACH information, and processing the transaction. Funds are normally deposited into your bank account within 24-48 hours.

Set up recurring credit card payments
By using a virtual terminal, you can process a single payment as well as set up recurring payments. Simply insert the card details, set the frequency and recurring date for transactions. The terminal does the rest. By switching to recurring payments, you can optimize your cash flow and avoid the hassles associated with tracking down late-paying customers.

Store customer data with confidence
Virtual terminals are hosted and maintained by PCI Level II companies. This takes the liability away from the merchant, especially as it relates to cardholder data. By storing customer data securely, you greatly reduce the risk of breaches or the loss of sensitive card details.

Easy 24/7 records access
When you add a virtual credit card terminal for payment processing, you have total control over payment processing, from beginning to end. You can also access your payment records anytime. Balancing your budget has never been easier.

Better cash flow
Not only is virtual terminal credit card processing cost-effective, but it also helps you manage your cash flow and decrease your risk of dealing with insufficient funds.

Ability to connect terminal hardware
With a virtual terminal, USB swipers can be connected to your computer to bridge the transaction data between physical and virtual terminals. This eliminates the need to key in the transaction. Instead, the data is captured when the card is swiped.
Added security measures for Card-not-Present (CNP) transactions
If you have a virtual terminal, you need to include additional security measures against fraud for card-not-present (CNP) payments. You must have an internal procedure to make sure employees do not write down or store credit card details.

More chances for errors
Typing card information on a virtual terminal requires more attention to detail over card machine transactions. A card machine instantly processes chip-and-pin or contactless payments without this additional step.

Additional charges
You can incur additional costs, such as slightly higher interchange fees for card-not-present transactions, as opposed to accepting payments with a card machine. Since more fraud occurs in card-not-present environments, interchange fees are higher. This is because in-person payments are considered less risky as you can verify customers' identities. Therefore, the interchange costs associated with these transactions are lower.

Inability to integrate shopping carts
Virtual terminals do not integrate with online checkouts and shopping carts. A payment gateway is required to bridge this connection.
How Much Does a Virtual Terminal Cost?
A virtual terminal has a monthly fee of anywhere from $10-$30, on average. There is also a set per-transaction fee of $0.05-$0.15. It's important to remember this is in addition to the credit card processing fees. Payment processors, on average, assess a transaction rate of 2.90% plus $0.30 for virtual terminal credit card processing.
Is Hardware Required for a Virtual Terminal?
You won't need hardware or additional software to implement a virtual terminal for processing credit and debit cards. Simply log in to your virtual terminal to turn any desktop, tablet, smartphone, or laptop into a point-of-sale (POS) system. If you need to accept in-person payments, there are hardware options that can connect your physical terminal to a virtual terminal.
Which Virtual Terminal Provider is Best for Your Business?
To choose a virtual terminal, consider the features you need. Here are a few questions to help you get started:
How big is your business?
Do you have steady or occasional sales?
Do you have a high volume of sales?
Is your business a non-profit or for-profit business?
Do you have a high sales volume, and therefore don't mind paying a monthly fee for reduced rates?
Do you need multiple user access?
Do you need multi-currency conversion capabilities?
Use a merchant service provider that can work with your business's needs so you can scale your processing accordingly.
Final Thoughts
Now that you know what a virtual terminal is, you're better equipped to decide if this is the right solution for your business. It's important to do your research and weigh all of your options. Consider getting a virtual terminal if you accept card payments or ACH transfers over the phone, mail, email.