Payment gateways help businesses throughout the United States process transactions securely. This technology helps encrypt payment data and passes it to payment processors to complete transactions.
Fortunately, many payment gateway providers are available to small business owners. With so many choices at your fingertips, you might find it hard to decide which one is most suitable for your needs.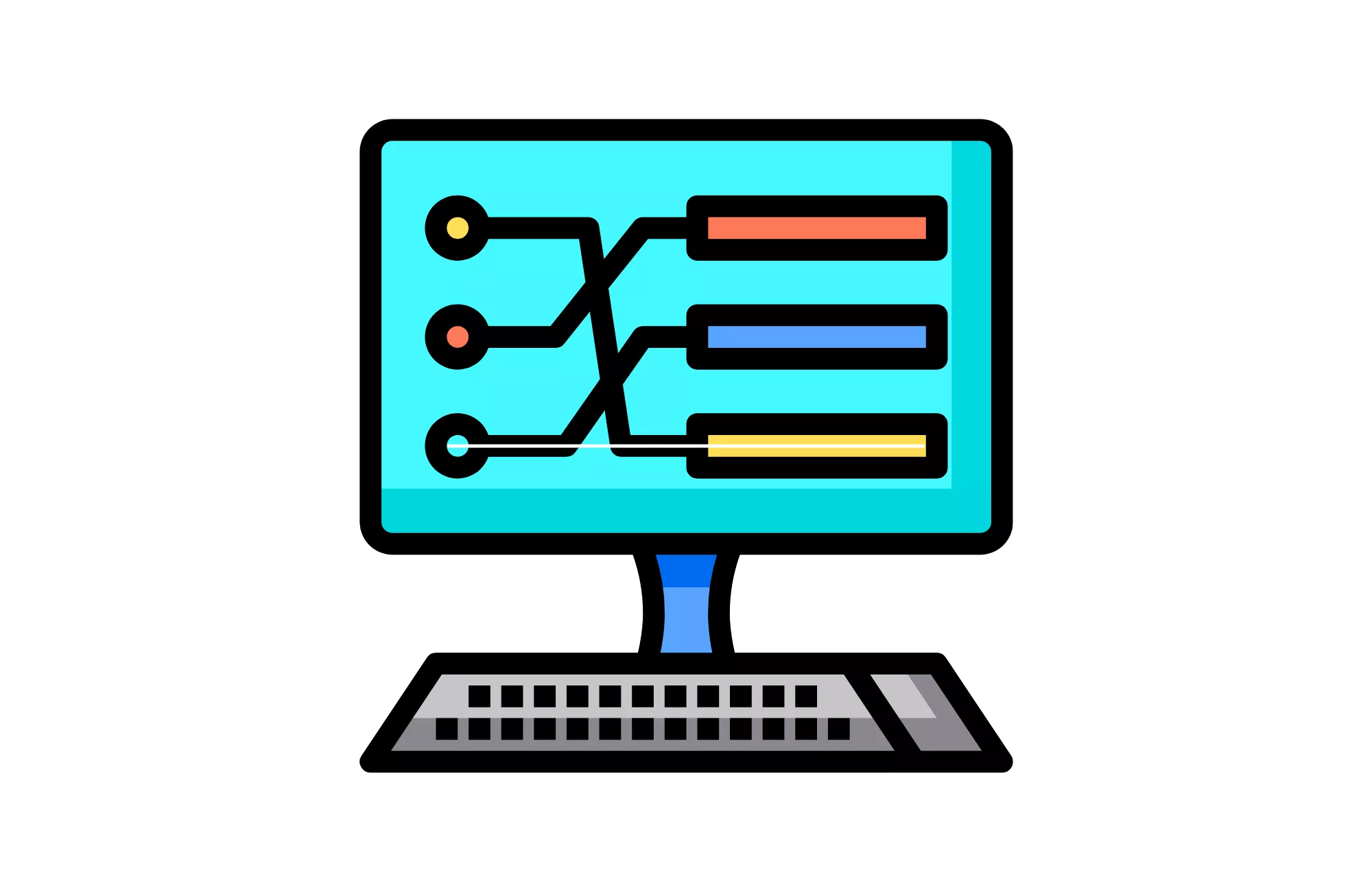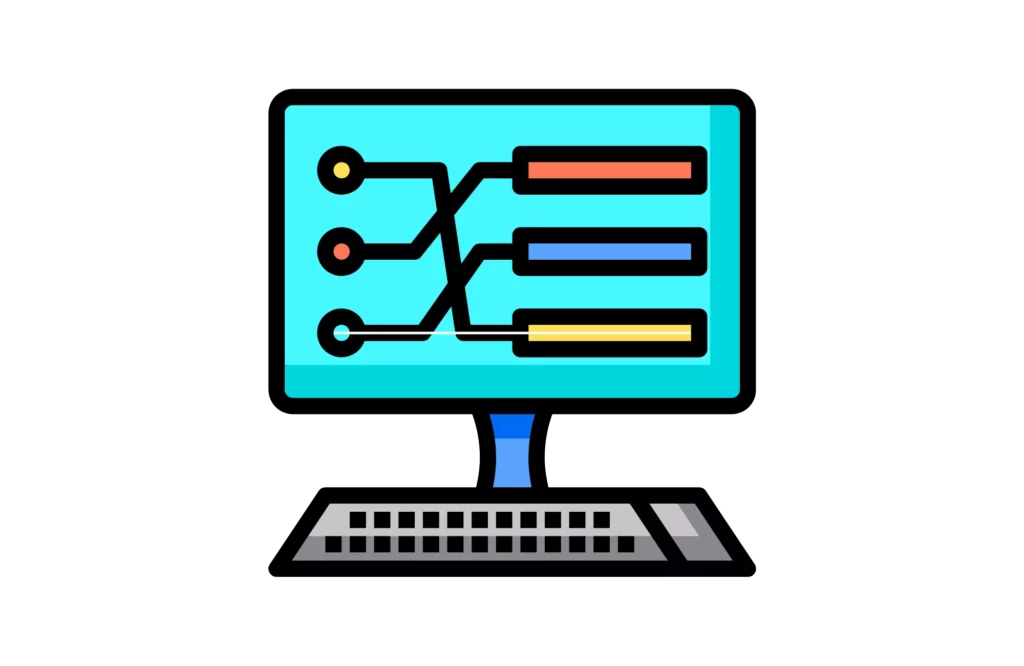 This guide explores the 10 best payment gateways for small businesses. We also overview core details about online payment portals, such as the fees, features, and more!
The 10 Best Payment Gateways for Small Businesses
Below, let's begin exploring the top 10 payment gateways for small businesses:
1. Authorize.net: Best for Feature-Rich Gateway
Authorize.net is a Visa solution that offers both payment gateway services and payment processing services. However, a payment gateway-only plan is also available.
Additionally, they have a simple-to-use payment button that instantly transports your website's customers to a payment portal.
Features
Advanced Fraud Detection Suite (AFDS)
Customer Information Manager (CIM)
Account updater for recurring payments
Easy API integration
Pricing
Payment Gateway Only Plan
Monthly Gateway Fee: $25 per month
Per Transaction Fee: $.010
Daily Batch Fee: $0.10
Payment Gateway + Payment Processing Plan (All-in-One)
Monthly Gateway Fee: $25 per month
Per Transaction Fee: 2.9% + $0.30
In addition to the above pricing options, you can also ask for custom quotes if you have more than $500k in annual revenue.
2. NMI: Best for Payment Processor Versatility
NMI is a payment gateway provider with more than two billion processed transactions to its name. One of our favorite features about NMI is its versatility. You can choose between more than 200 payment processors and a host of different shopping carts. You also have full control over your payment hardware.
Features
Advanced reporting
Transaction management
Allows you to connect multiple merchant accounts
Take transactions via QR codes
Unique tokenization feature
Pricing
Unfortunately, NMI does not list its pricing publicly. You will need to fill out a contact form to discuss pricing options for your business. This allows NMI to offer clients custom pricing based on revenue, business type, and other determining factors.
3. Cybersource: Best for International eCommerce
Cybersource is another Visa solution. This easy-to-use payment portal allows customers to click and pay from almost anywhere globally. One of the key features included in this payment gateway is its international customizability. If you operate an eCommerce business with online customers worldwide, you can customize the Cybersource portal to accept foreign currencies and display foreign languages.
Cybersource is trusted by some of America's largest companies, including ACCOR, Harley-Davidson, ZUMBA, and more!
Features
Accepts payments in more than 190 countries
Partnered with more than 200 processors
24/7 merchant support is available
Take transactions via QR codes
Unique tokenization feature
Pricing
This is yet another payment gateway provider that requires you to contact its office to discuss pricing options that are relevant to your business. The reason that many payment gateway providers don't list their pricing publicly is that they offer custom pricing depending on individual factors.
4. USAePay: Best for Omnichannel Payments
USAePay has provided payment solutions to clients since 1998. In 2021, USAePay was acquired by NMI to increase the parent company's omnichannel payment options.
If you plan to sign up for a new USAePay account, you will be redirected to the NMI website, where you can access the payment gateway offers.
Features
In-depth database
Standard fraud detection
Transaction reporting
Pricing
As with NMI, USAePay does not publicly list its pricing. As most of the services at NMI are omnichannel, there are likely custom packages you can access, depending on the services you need and the size of your business.
5. Braintree: Best for Convenient Merchant Services
Braintree, owned by PayPal, is a payment gateway provider that offers a range of merchant services. While this platform offers the convenience of a payment service provider, you can still connect to an individual merchant account. An added benefit to bundling a merchant account and payment gateway is that it provides you with added control over your payments.
Braintree continues to be one of the first payment portal choices for many of the world's most notable companies. Basecamp, Dropbox, Casper, Eventbrite, Uber, GitHub, Airbnb, and more all use Braintree to power their online payment platforms.
Features
Integrates to merchant accounts, PayPal, Google Pay, and more
Built-in fraud detection tools
Allows for mobile and international payments
Pricing
At Braintree, the payment gateway charges are not publicly displayed. However, the company advertises a 2.59% + $0.49 per transaction fee for all cards and digital wallet payments. This is the full cost of their payment processing service and not the cost of standalone payment gateway services.
6. Stripe: Best for Extensions
Stripe began offering payment processing services to clients in 2010. Its platform serves as an all-in-one payment solution, with a heavy emphasis on online payments. It's easy to embed this eCommerce payment gateway into your website, which streamlines the process of accepting payments.
Features
Accepts over 135 currencies
Integrates with a wide range of extensions
24/7 merchant support via phone, chat, or email
Fraud prevention tool
Pricing
While the standalone pricing for Stripe's payment gateway is not publicly advertised, its all-in-one payment prices are:
Standard In-Person Payment: 2.9% + $0.30 per transaction
Stripe is one of the many payment companies that offer discounts for high-volume customers. You can contact the company directly for a custom quote.
7. PayPal: Best for Trustworthy Payments
PayPal provides a range of digital wallet and payment solutions to consumers and businesses around the globe. PayPal's history in the payment landscape is one of its primary benefits. The platform boasted more than 425 million users in 2022, making it a widely used payment platform around the world. This means that using PayPal as a payment gateway allows users to benefit from a secure, trusted system that is already a major player in the payment marketplace.
Features
Easy API integration
Customizable checkout
Transaction reporting
Recurring payments
Pricing
PayPal offers two gateway solutions: Payflow Link and Payflow Pro. Payflow Link offers a PayPal-hosted checkout portal that benefits from security features, PCI compliance, and other advantages. Payflow Pro is the premium gateway option that includes unlimited customizations, language options, and more.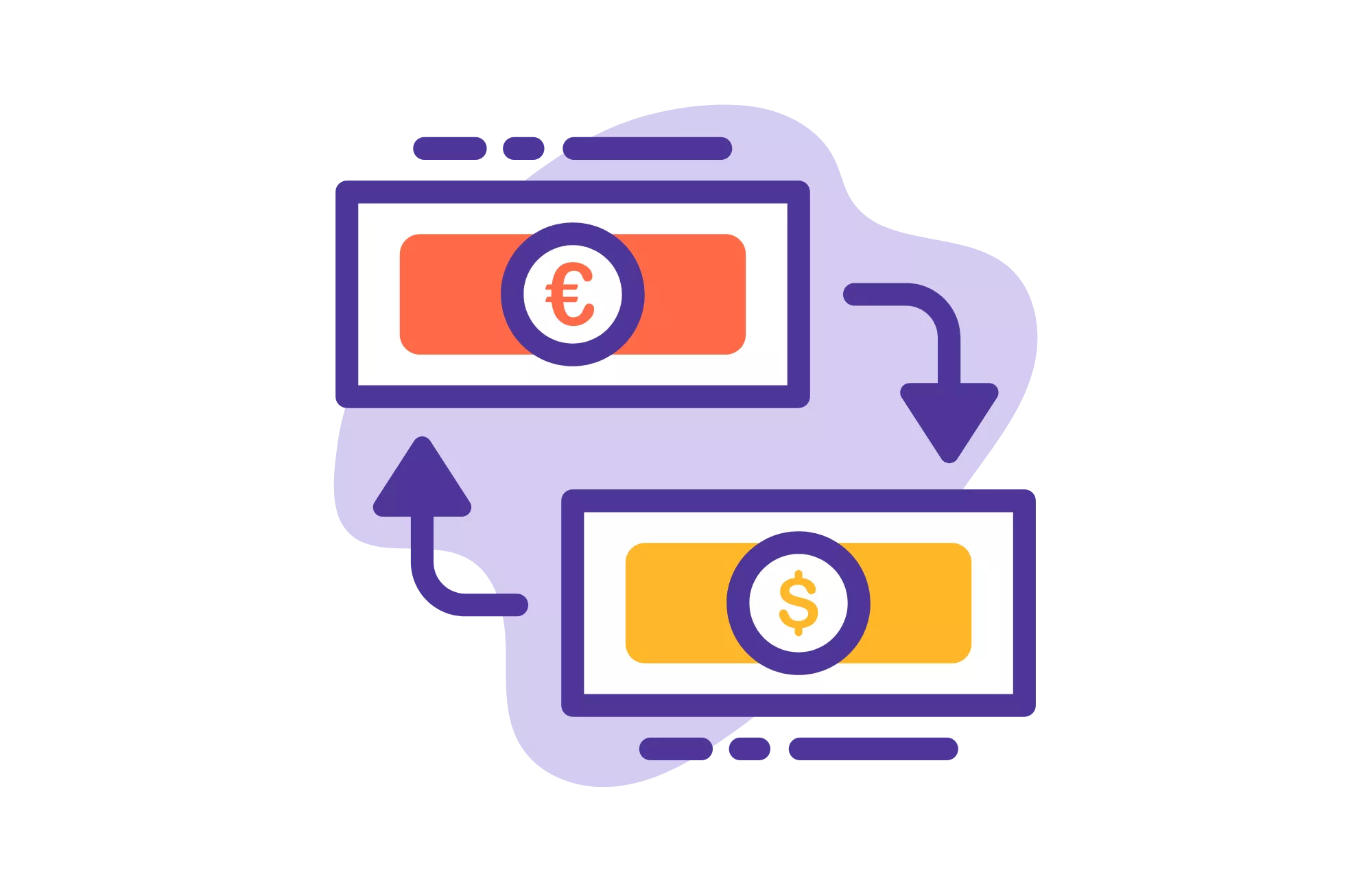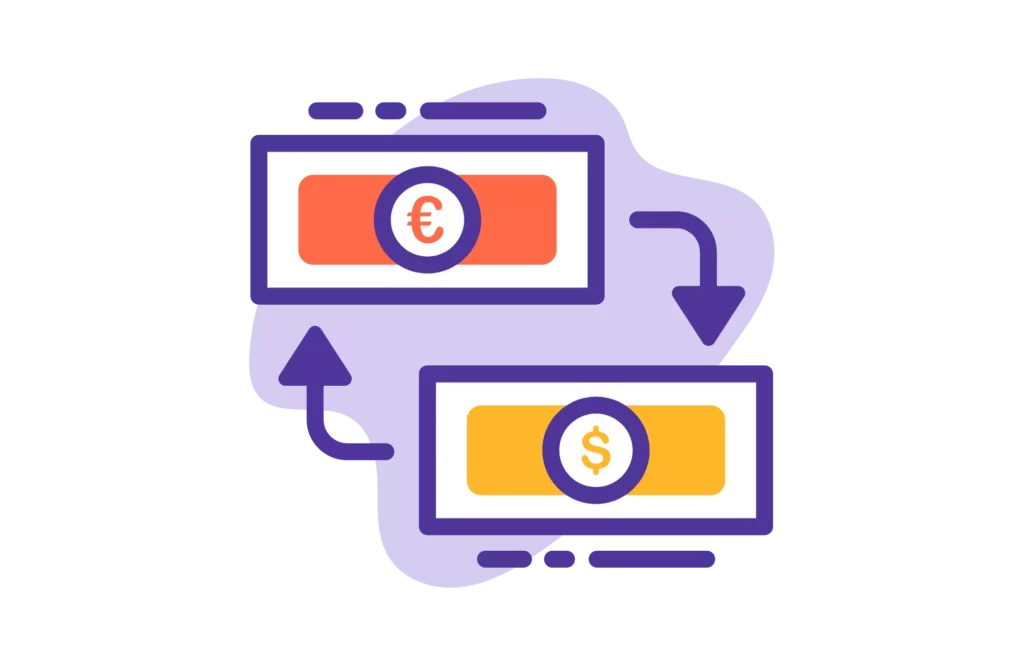 Gateway Subscriptions
Payflow Link: $0.10 per transaction
Payflow Pro: $0.10 per transaction + $25 per month
Additional Features
Recurring Billing: $10 per month
Advanced Fraud Protection: $0.05 per transaction + $10 per month
Buyer Authentication: $0.10 per transaction + $10 per month
If you want to use PayPal for payment processing, additional fees are applicable.
8. Square: Best for Matching Online and In-Person Transactions
Square is one of the industry disruptors in the payment processing industry. The company offers sleek, easy-to-use payment gateways to clients that accept online payments. However, Square is most famous for its in-person payment solutions and is a much better solution for retail businesses.
Features
Security features
Easy-to-use portal
Full integration with Square hardware
Pricing
While Square does not provide payment gateway pricing on a standalone basis, if you choose to work with Square for credit card processing, you will pay:
Online Payments: 2.9% + $0.30 per transaction
9. Amazon Pay: Best for Frequent Amazon Users
Amazon Pay is Amazon's payment gateway service. While this payment portal was first launched in 2007, it has become increasingly popular in recent years. This type of payment gateway is extremely easy to use for Amazon users. Customers can log into their Amazon account and pay for goods on third-party websites without having to resubmit their payment details. This streamlines the payment process and ensures customers access a payment platform they trust.
Features
Advanced fraud prevention
Works with Alexa
Connects to thousands of websites
Pricing
While Amazon doesn't advertise fees for standalone gateway payments, it does have publicly listed fees for Amazon Pay payment processing. Let's explore the fee options below:
Web and Mobile Payments
2.9% + $0.30 per transaction + $0.40 authorization fee
Alexa Payments
4% + $0.30 per transaction + $0.40 authorization fee
There are additional fees applicable for cross-border transactions, chargebacks, and other types of charges.
10. Apple Pay: Best for iPhone Payments
Apple Pay is the payment gateway platform designed to take payments with iPhones and other Apple products. All it takes is a couple of clicks and verification, via facial recognition or password, to complete your payment.
Apple Pay can be enabled through a payment gateway you already use. Typically, your current gateway will just need you to enable the feature through your settings.
Features
Verification tools to confirm payments from customer
Can be easily added to your current website
Pricing
The fees to use Apple Pay may depend on the platform you use. Social media apps, website platforms, or payment gateways will all charge their own fees to enable digital wallets.
What Is a Payment Gateway?
A payment gateway is a popular tool for online retailers that want a secure, easy-to-use payment portal for their customers. Essentially, a payment gateway is a virtual payment system that is connected to a processing system to complete payments online.
While most payment gateway providers promote their online payment tools, you can also use payment portals to process in-person transactions by manually inputting card information.
Understanding Gateway Pricing & Fees
Payment gateway costs vary significantly depending on which company you choose. It is also worth noting that payment gateway fees are separate from the credit card processing fees with your payment processor. Below, let's explore some of the fees associated with using a payment gateway for your business:
Transaction fees
Batch fees
Initial setup fees
Monthly account fees
Add-on features
As you can see, the cost of your payment gateway will depend on which types of fees are applicable to your business. Some gateways will charge extra for features like an account updater or advanced fraud detection. If you're an online business that experiences fraud on your site, you'll want to invest more in features that protect you.
Are there any free payment gateway options?
Unfortunately, payment gateways are not free. You need to make sure to partner with a company that is invested in security features and other technological benefits that will protect you from fraud. Choosing the cheapest option is not always the best choice.
While the costs of payment gateways can be set, there are times in which bundling a merchant account with a payment gateway may get you cheaper pricing on the gateway. It is best to speak with a merchant service provider about this.
Features to Look for When Choosing a Payment Gateway
When selecting a provider, narrow down which options are most suitable for your business's needs. Below, let's explore the features that all businesses should consider when choosing a payment gateway:
Fraud Detection
Payment gateway providers offer tools that can help your business stop fraudulent transactions before they complete processing. These types of features include location verification, transaction velocity, and threshold settings.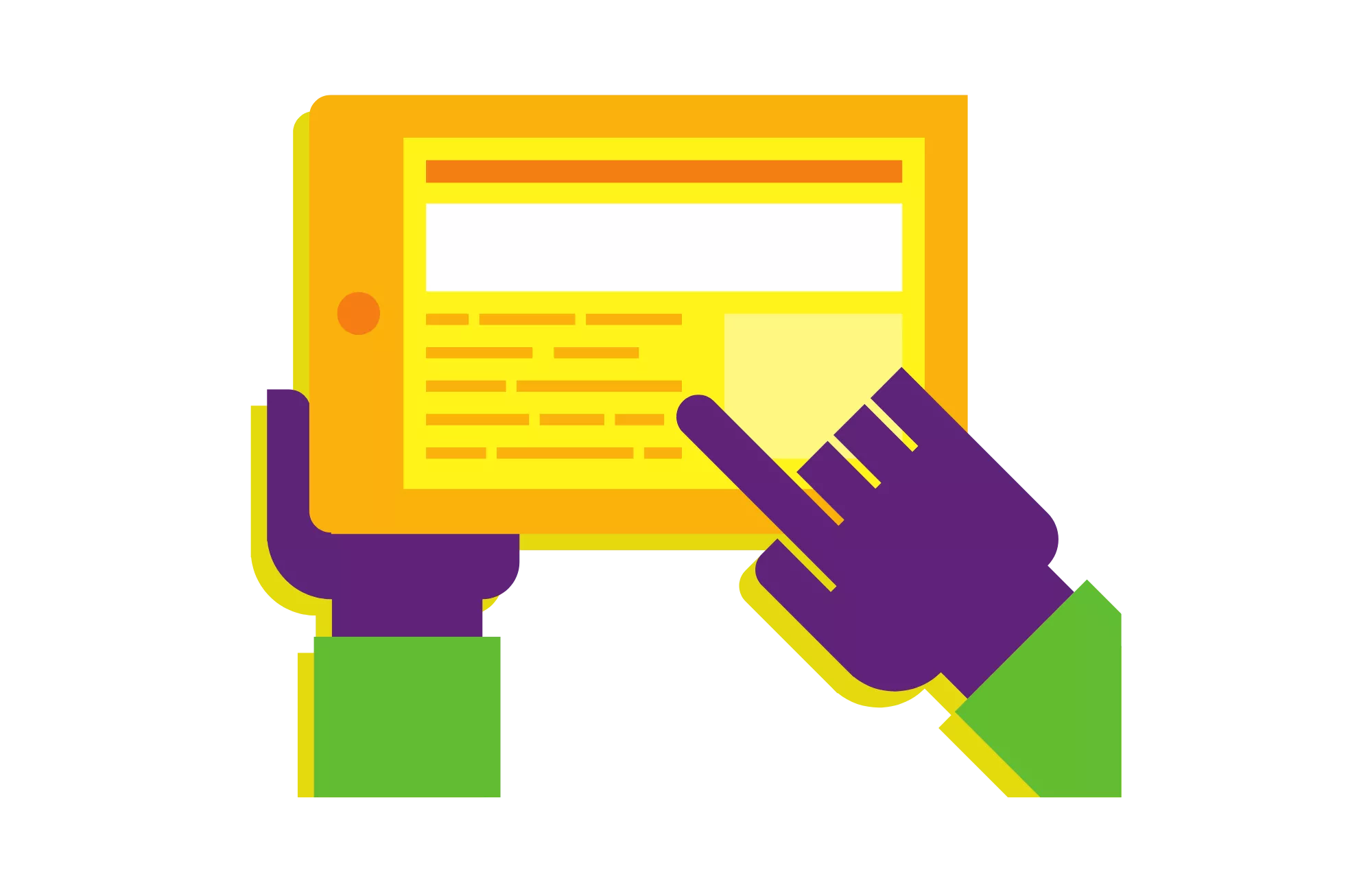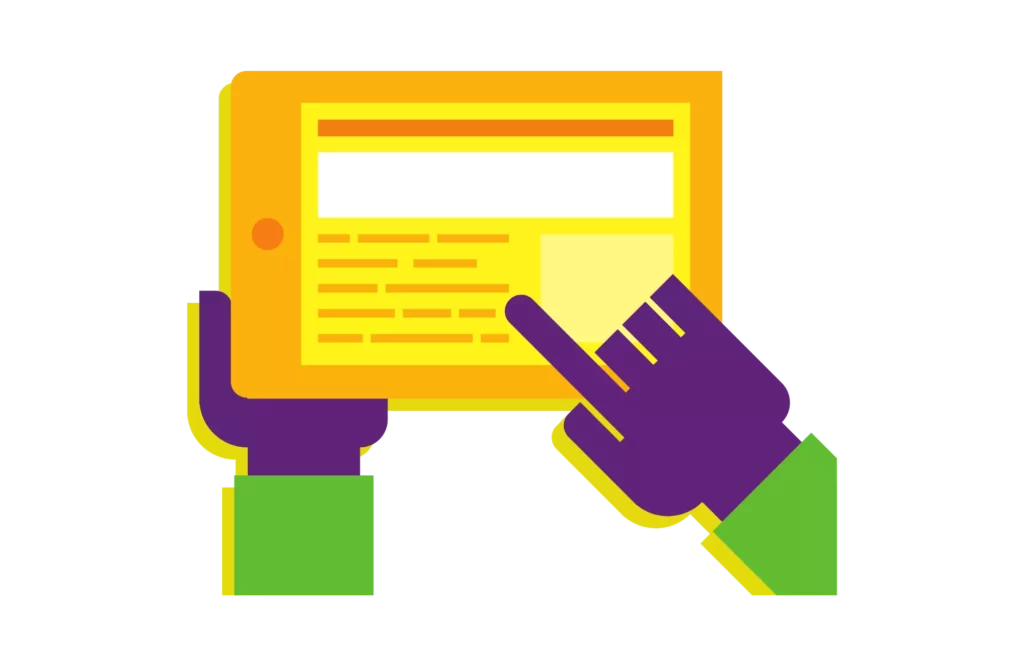 Merchant Account Options
Working with a payment gateway company that can provide merchant account services in-house can be convenient. Also, working with a payment gateway provider compatible with a long list of merchant accounts can also be a benefit. Regardless, it's better to have as many merchant account options at your disposal.
International Features
If you operate an eCommerce business, there's a good chance you will sell to overseas clients. If so, you need a payment gateway provider that has international capabilities. While many payment gateway companies can accept payments from foreign cards, having a payment portal that can display foreign currencies and languages is convenient.
Developer Options
If you want to customize your payment gateway with branding and niche features, consider the developer options available to your business. Many payment gateways allow software developers to adjust components in the payment gateway to better integrate with individual websites and features.
Recurring Billing Features
With the subscription business industry predicted to grow past $1 trillion dollars by 2025, it's no wonder that recurring billing tools are increasingly popular with business owners. If you want to develop a subscription business model or allow customers to automatically pay for future goods or services, recurring billing is an essential tool. This automation makes it easy to generate revenue over the long term.
Final Thoughts on The Best Payment Portals & Gateways
Now that you know the top payment gateways on the market, it's time to choose one for your business. If you're feeling overwhelmed by the number of options, consider a merchant service provider who is knowledgeable about payment gateways and can pair you with the perfect solution.
Payment Gateway FAQs
Many of our readers have additional questions about payment gateways. Below, let's explore some of the most popular payment gateway questions and their answers:
How much does it cost to set up a payment gateway?
The cost of setting up a payment gateway varies depending on which provider you choose. In many cases, payment gateway companies don't charge any setup fees, so you can access a gateway without providing any upfront payments.
What is the cheapest payment gateway?
There are many affordable payment gateways, such as Authorize.net. However, the cheapest payment gateway for your business will depend on various factors, including processing volumes, business type, and more.
Many of the payment gateway providers on our list do not publicly advertise their rates. Instead, they offer different rates depending on your processing volumes and other factors. Receiving quotes from multiple payment providers is one of the best ways to find the cheapest credit card processing.
Which is the best payment gateway for high-risk businesses?
Finding a payment gateway for a high-risk business may be hard to find as they aren't processing payments. You will need to find a merchant service provider that specializes in the high-risk industry. They will also be able to pair you with a payment gateway that suits your business.
What is the best payment gateway for gun brokers?
Many payment gateway providers offer services to gun brokers. The firearms industry is often labeled high-risk by merchant providers, which means that you should search for a provider that works with high-risk clients. They will be able to connect you to a payment gateway with advanced fraud protection and other features that can protect you from exposure to financial liabilities.
What is the difference between a payment gateway and a virtual terminal?
While a payment gateway allows customers to pay directly for goods and services online, a virtual terminal allows a merchant to input credit card details to process payments. Virtual terminals are often a feature of a payment gateway. Whatever payment gateway you choose, may already come equipped with a virtual terminal.
Are payment gateways built into eCommerce platforms?
In some cases, eCommerce platforms have their own payment gateways that you can seamlessly integrate into your website. Other eCommerce platforms allow you to integrate your choice of payment gateway to shop around for the best pricing.