Stripe is a popular pay-as-you-go payment platform. Stripe is easy to set up and offers a lot of customizability for a competitive price, so it's no surprise that it has grown into a powerhouse today. But the best option for your business isn't always what's popular. In this article, we're going to evaluate Stripe payments and see if it is the best option for your business.
What Is Stripe?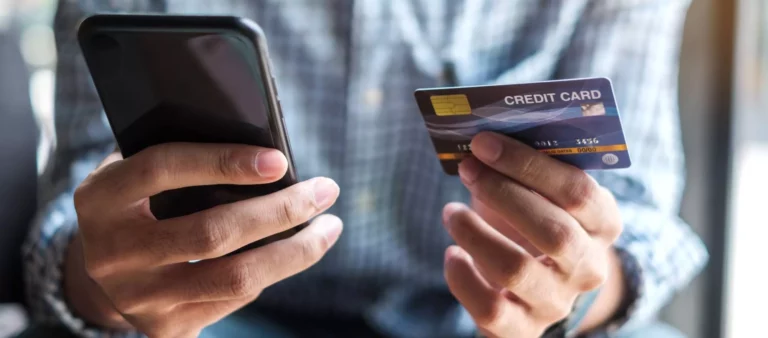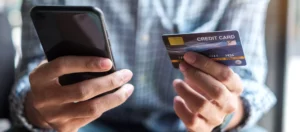 Stripe is a payment service provider (PSP) that allows business owners to accept debit/credit cards, digital wallets, ACH payments, and other alternative payment methods in over 135 currencies.[1]Stripe. "Stripe Docs: Currencies". Accessed May 29, 2022. It offers ways to bill your customers and collect payments. Stripe Payments works best for eCommerce businesses.
How Does Stripe Work?
Stripe Payments connects your business with paying customers. It validates the payment method, facilitates the movement of money, and secures the data. Here's how Stripe works:
First, your customer initiates a transaction by providing their payment information.
After they submit the information, Stripe encrypts the data to secure it.
Stripe sends that data to their acquiring bank to process.
The payment will process through a card network to your customer's issuing bank.
The issuing bank approves or declines the requested transaction.
Your customer receives a notice stating approval or decline.
Simultaneously, that information is sent to the banks to exchange funds.
This process happens in a matter of seconds. Once the customer's bank has approved the transaction, Stripe will receive the funds within a day or two. After which, you can transfer funds from Stripe into your account.
Who Uses Stripe?
Stripe's best features are designed for online and/or global businesses. There are some big-name businesses that use Stripe to process payments, such as Amazon, Shopify, Zoom, and more.[2]Shopify. "Selling online has never been easier". Accessed May 29, 2022.
One of the most attractive features for these large companies and other online businesses is Stripe's open API. This is a feature that allows programmers to create a custom framework to support Stripe's payment processing. Essentially, what this means is that your payment options are up to your coding skills and creativity. This, and many other reasons are why Stripe is used primarily by large online businesses.
Stripe Payment Methods and Services
Just like any payment processor, Stripe allows you to accept major credit and debit cards from your customers. Additionally, Stripe offers many preferred local payment options in 34 countries around the world. There are also custom options you can add that allow you to accept ACH payments.
As you use Stripe, you'll also see a number of services available to you to help securely facilitate payments. These include things like recurring billing, installation support, invoicing, and more.
Stripe Pricing and Fees
Stripe's price for payment processing is competitive when you compare it to other similar services, such as Square. Stripe uses a flat-rate billing structure and a pay-as-you-go model. This means that the fees Stripe collects will deduct directly from your customer's payment before it deposits into your bank account. There are no monthly subscription fees for using Stripe. The Stripe pricing is as follows:
| | |
| --- | --- |
| Online Payments | 3.4% + $0.30 per transaction |
| In-person payments | 2.7% + $0.10 per transaction |
| ACH transfers | 0.8% per ACH transfer |
Benefits of Using Stripe Payment Processing
There are certainly benefits to using Stripe for your business. These benefits range from security to customization. Here are some of the best benefits of using Stripe payments.
Easy to set up and use
Creating an account with Stripe is incredibly simple. As we touched on earlier in this article, Stripe is a payment service provider, meaning you can set up an account and start taking payments within the same day.
Simple API integrations
If you are interested in making a more custom solution, Stripe has an easy-to-use API. It offers a lot of detailed documentation that's written in clear language so that your developer can quickly start building.
Customization options
Stripe offers a plethora of customization options. Both built-in and custom tools can be configured with ease. Essentially, your coding skills are the limit to your creativity.
Is Stripe Safe to Use?
Stripe is safe to use for your business. They take extraordinary measures to ensure that credit card data is safe and that there is no copy of credit card information.
Encryption and stored data
There are specific rules payment providers must meet to be PCI compliant. Many of those rules surround data and how it is handled and stored once received.
Stripe's gateway encrypts data before it moves, meaning that after your customer types their credit card number into your payment form, it is immediately scrambled before it's then sent to the relevant banks. This prevents hackers from intercepting the communication and retrieving sensitive data.
Additionally, if your customer opts to store their payment information for an easier check out next time, that data is also encrypted and handled with care.
Security features include:
Address verification service (AVS) verifies the address provided matches the billing address tied to the card.
CVV/CVV2 verification that verifies the CVV code entered matches the one displayed on the card.
HTTPS (SSL security certificate) on all checkout windows ensures the transaction data and page are secure.
Regular self audits to ensure its security is tight.
Fraud prevention
For fraud prevention, there are built-in tools to catch suspicious transactions. If you want to take fraud prevention to the next level, you can subscribe to Radar, Stripe's fraud prevention advanced tool. This tool is free for standard Stripe accounts.
PCI compliance
As we touched on, Stripe is a PCI-compliant provider, which means it meets the standards set by the PCI Security Standards Council.[3]Official PCI Security Standards Council Site. "Securing the Future of Payments Together". Accessed May 29, 2022.
Additionally, they certify their compliance each year. Since they are a payment services provider instead of a merchant account provider, any business using Stripe does not need to certify their compliance separately. However, to stay compliant, your business will need to follow basic security measures like never writing down a full card number, for example.
Downsides of Stripe Payments
While we've touched mostly on the positives of using Stripe payments, the platform isn't for everyone. Here is a glimpse at some of the downsides of Stripe payments.
Limited options for in-person payments
One of the major limitations you see with Stripe is with in-person payments. Stripe exists to make payments easier online. While it has options for in-person payment processing, they tend to fall below the industry standard in terms of options and functionality compared to other competitors. To take in-person payments, you'll need to first purchase a Stripe device.
Requires technical skills for customization
While it comes with basic functionality out of the box, to get the most out of Stripe, you'll need to know how to use its open API or hire a developer who can. This may be a limitation that makes Stripe less accessible to a standard small-to-medium-sized business. The customization options are endless, but only if you know how to use them. Most businesses are better served by additional out-of-the-box features than by an open-ended platform.
May suddenly freeze your account
One of the biggest complaints is Stripe freezing your account. Since Stripe is the merchant of record on your account, they have full authority over your access to payment processing.
Also, there is very little underwriting that takes place before you access your account. Because of this, Stripe is incredibly vigilant when it comes to transactions that look suspicious. This means that they can withhold pending funds and prevent you from accepting new payments.
If your business is new, has irregular processing habits, or is high-risk, Stripe may not be a good solution for you. A traditional merchant service provider that specializes in the high-risk industry will be your best bet.
High transaction fees and foreign currency conversion rate
Stripe has a relatively standard pricing structure when compared to similar services like Square or PayPal. While this is true, these fees are often higher than you'd be subject to with your own merchant account.
A fee of $0.30 per transaction is an industry-high transaction fee that is incredibly impactful for businesses with low average ticket sizes. Additionally, each service you add with Stripe adds to either the flat rate percentage fee, such as an additional currency conversion fee of 1%.[4]Stripe. "Pricing & Fees". Accessed May 29, 2022.
Without realizing it, your rates and fees can easily far exceed what is standard for merchant payment processing.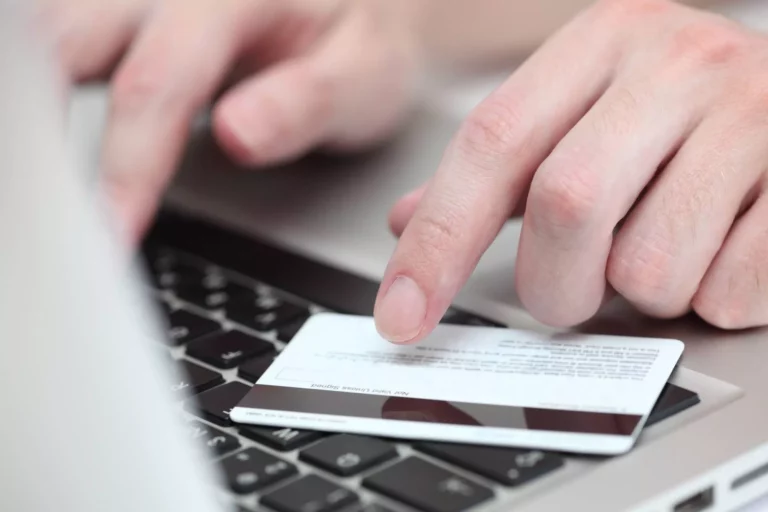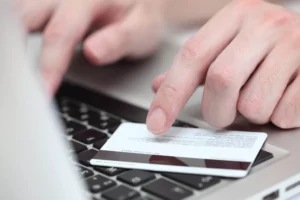 Stripe Prohibited Businesses
A major problem for many merchants using Stripe is the list of prohibited businesses and products. Prohibited businesses include:
Federally illegal drugs.
Products or services that infringe intellectual property rights
Unfair, predatory, or deceptive services such as multi-level marketing companies or credit repair, etc.
Adult businesses, content, or services.
Other high-risk businesses like certain legal services, bail bonds, firearms, gambling, tobacco, etc.
In addition to the prohibited list, there are also restricted businesses.[5]Stripe. "Legal: Restricted Businesses". Accessed May 29, 2022.
Is Stripe the Right Choice for Your Business?
Now that you have an overview of both the pros and cons of Stripe, let's discuss the big question: is Stripe the right choice for your business?
If you're an online business looking to develop an app, software program, custom shopping cart, and checkout flow for your eCommerce business, Stripe may be the right choice for you. If, on the other hand, you are looking for more freedom, you may want to do some research and look into some other alternatives.
Is There a Better Option?
As a payment services provider, Stripe holds the merchant account for your business. This makes for an easier initial setup but creates a long-term limitation on what you can and can't do through your account.
Stripe vs merchant account
Once you understand the differences between Stripe and a merchant account, it's easier to see that the better option for most businesses is to set up a full merchant account through a merchant services provider. There are merchant services providers that will offer a better, more catered solution for your business and usually at a lower price point.
Stripe FAQs
Let's talk about the remaining questions you may still have. Here are some Stripe payment processing FAQs:
What does Stripe do?
Stripe is a payment services provider that allows you to process payments. It can be used as a platform to accept over 135 currencies in 34 countries for a range of online businesses. It charges a processing fee for each transaction and offers a lot of customization flexibility through its open API.
Is Stripe a payment gateway or processor?
Stripe is both a payment processor and payment gateway. It allows your customers the ability to securely make payments to your business using a variety of payment methods through their secure payment gateway. It processes these payments and makes deposits to your bank account.
Who owns Stripe?
Stripe is a privately held company. Stripe was founded by Patrick and John Collison and was valued at $95 billion as of March 2021.
How long does Stripe take to pay?
Payouts, according to Stripe, are made once a week on a day of your choice. These include payments that were processed up to four business days in advance of the payout.[6]Stripe. "Receiving Payouts". Accessed May 29, 2022.
If you need your funds sooner, you can receive an instant payout for a fee.
Does Stripe charge a processing fee?
Stripe charges a processing fee for every transaction, similar to all of its competitors. Stripe's standard fees are as follows:
How does Stripe make money?
Stripe makes money every time you make money. On their pay-as-you-go plan, there is no monthly fee for having an account with Stripe. Instead, you are only charged when you use the platform.
Let's go through an example:
If you accept a $100 payment online using a standard online payment account with Stripe, you will be charged $3.40 + $0.30 and will receive a payout of $96.30 to your account. Stripe keeps the $3.70 for processing the transaction.
What payment types does Stripe take?
Stripe allows your business to take payments that are both global and local in many locations and currencies. Additionally, they allow the use of digital wallets like Apple Pay, Samsung Pay, Google Pay, and more.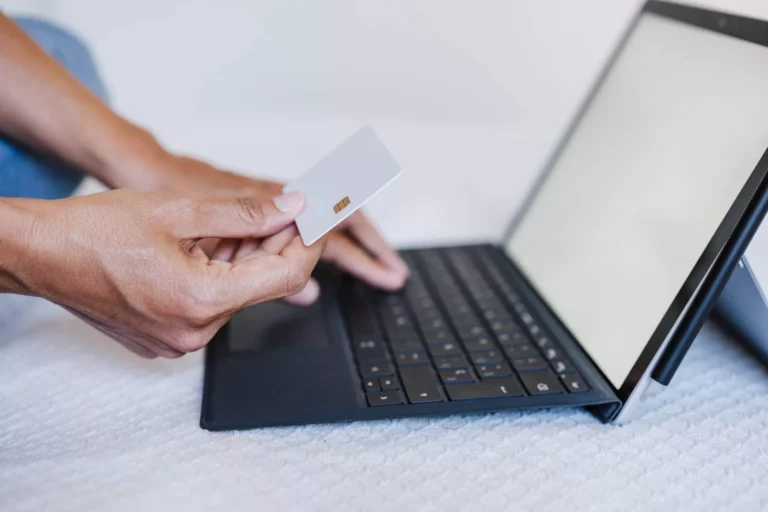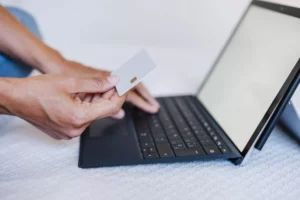 How does Stripe handle refunds and chargebacks?
Stripe does not charge a fee for processing a refund, but it doesn't reimburse the fees paid for the initial transaction. For example, if you process a $100 transaction and get charged $3.20, your customer will get a full $100 refund from you. But you will only receive $96.80 from Stripe, meaning the transaction still cost you around three percent. For information on Stripe chargeback protection, check out our guide.
Stripe Payment System: Final Thoughts
Stripe is easy to set up, safe, reputable, and an overall accessible platform for large eCommerce companies. Outside of that demographic, it has little distinguishable advantage over competitors like Square or PayPal. If your business is high-risk, small or medium-sized, in-person, or anything else outside of that eCommerce niche, Stripe payments may not be the right choice for you. You may benefit from a merchant service provider who can assist you with accepting payments regardless of your business size or type.