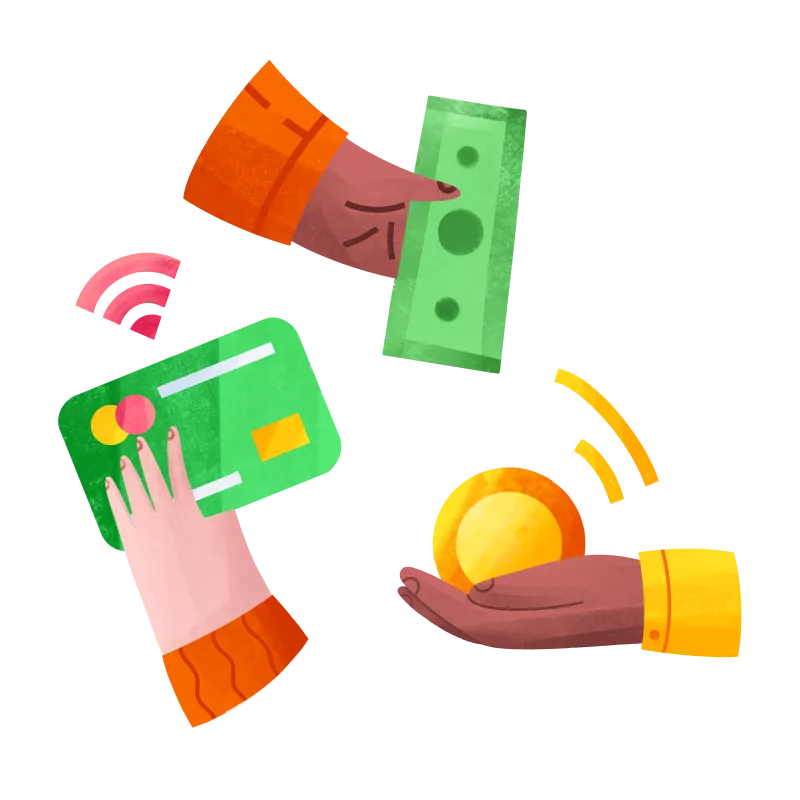 If you're considering using Stripe card readers and terminals in your business, then you're in the right place. The past two decades have seen immense growth in the digital economy, with eCommerce emerging as a pivotal component in the US retail sector. However, despite the intense focus on digital commerce, physical retail stores still dominate the market, with more than 70% of sales occurring in physical stores through 2024.[1]Zippia. "21 COMPELLING RETAIL STATISTICS [2023]: HOW MANY RETAILERS ARE IN THE US?". Accessed on September 6, 2023. Consequently, businesses with brick-and-mortar outlets must prioritize partnering with payment providers that can equip them with in-person payment tools.
Stripe, a payment provider renowned for its online transaction tools, also offers in-person transaction support via Stripe Terminal. For businesses already using Stripe for online payments, Stripe Terminal ensures cross-channel support for payments at physical retail locations. As with Stripe's online payment tools, Stripe Terminal is fully customizable, ensuring merchants can access tailor-made payment features and world-class integrations.
This guide explores Stripe Terminal, how it works, its core features and benefits, and other related topics. Read ahead to determine if Stripe Terminal is the best in-person payment provider for your business!
What Is a Stripe Terminal?
Stripe Terminal is Stripe's in-person checkout solution. For businesses looking to accept both online and in-person payments, Stripe Terminal facilitates the checkout process for physical retail locations. The platform uses a combination of POS software, hardware, and backend management systems to streamline in-person transactions.
As with all of Stripe's payment solutions, Stripe Terminal is highly customizable. Stripe provides a range of APIs and SDKs for developers to integrate business branding and craft unique checkout procedures. However, it's worth noting that while Stripe Terminal allows merchants affiliated with Stripe to handle in-person payments, it isn't a plug-and-play solution. To harness the platform's full potential, merchants need to develop and assimilate it with relevant hardware and third-party software. While Stripe's APIs and SDKs provide all the resources a developer needs to build a Stripe Terminal platform, it's not a product made for businesses without technical experience.
While Stripe Terminal is a popular in-person transaction platform for businesses already using Stripe for online payments, it doesn't offer dedicated access to a merchant account. Stripe is a payment aggregator, so it groups multiple merchants into single merchant accounts. This means Stripe Terminal merchants don't receive merchant identification numbers (MIDs) or other merchant account benefits.
How Does Stripe POS Work?
Stripe Terminal bridges the gap between Stripe Payments and in-person checkout systems, facilitating the integration of online businesses with their physical counterparts. Stripe merchants have a selection of approved hardware options for POS services at their disposal. However, deploying these hardware solutions typically necessitates some software development expertise. Although no-code POS partners exist for Stripe integration, the setup still demands a manual process, which might prove challenging for non-technical business owners. If your business doesn't already use Stripe, or you don't have the technical know-how, a Stripe POS system may not be the best fit.
Once a Stripe Terminal system is integrated with a hardware device, merchants can set custom messages and checkout pathways to provide a tailor-made experience for customers. This customization might encompass special offers, coupons, and other customer incentives. Post-transaction, all pertinent data is funneled directly to the Stripe merchant's dashboard, streamlining your analytics and reporting.
Core Features and Benefits of Stripe Terminal
To determine if Stripe is the right choice for your business, it's essential to delve into its core features and benefits. Let's explore the functionalities that Stripe Terminal brings to bolster business payment infrastructure: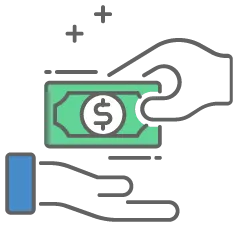 1. Facilitating In-Person Payments
First and foremost, Stripe Terminal facilitates in-person transactions for its merchants. While Stripe has predominantly focused on online transactions, Stripe Terminal ensures that physical card payment options are not sidelined. While there are a myriad of U.S. merchants transitioning to both online and physical sales, Stripe Terminal provides a holistic, cross-channel solution. Stripe also facilitates integration with its Billing and Connect platform, so you won't need to look to other providers to access a full range of payment solutions.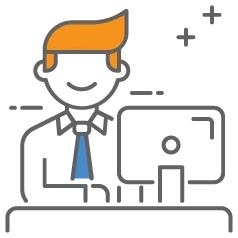 2. Backend Management System
Regarding backend management, Stripe Terminal offers similar benefits to Stripe Payments. Stripe Dashboard allows merchants to view key payment details and manage various payment tools. If you integrate Stripe Terminal with Stripe Payments, Billing, or Connect, you can manage all your backend details via a single dashboard. Whether it's responding to disputes, viewing payment metrics, processing returns, or performing any other payment-related tasks, the Stripe Dashboard makes it simple.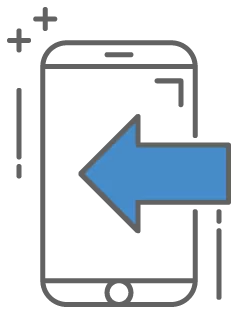 3. Flexible API
As with all Stripe products, Stripe Terminal benefits from a flexible API, making it possible for business owners to customize the platform and its software for their needs. If your team has in-house developers with experience using APIs to generate branded software, Stripe Terminal is a strong option. Businesses are able to customize the checkout experience for customers in their physical retail locations, ensuring branding is present throughout the purchasing process. Likewise, merchants can customize email receipts and other payment-related functions.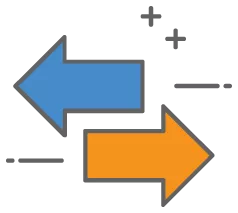 4. Integration Capabilities
Stripe simplifies the process of integrating Stripe Terminal with third-party software. As with all Stripe products, merchants can connect Stripe Terminal with platforms offering a range of external benefits, such as tax automation, loyalty programs, and more. The Stripe Partner Directory hosts a full list of the integration options available to merchants. Here's a glimpse of some renowned integration partners:
Adobe
Accenture
BigCommerce
Crowdlinker
Databox
ION
Snowflake
Rewardful
Salesforce
Xero
When you explore the Stripe Partner Directory, you can search for integrations based on product, partner type, industry, location, and name. Likewise, clicking on an integration option will show which Stripe platforms are eligible for integration with the software. For example, the integration may work with all major Stripe platforms, such as Terminal, Payments, Billing, Connect, and more!
How Much Does a Stripe Terminal Cost?
While comparing in-person payment providers, it's critical to assess the cost of payment processing, hardware, and other products. Fortunately, Stripe's fees don't include any monthly fees for its basic services, ensuring you won't need to pay money unless you sell goods and services. Let's explore the cost of using Stripe Terminal:
Standard Payment Processing Rate: 2.7% + 5¢
Tap to Pay: 10¢ per authorization.
Point-to-point encryption: 5¢ per authorization.
Stripe Reader M2: $59
Stripe Reader S700: $349
BBPOS WisePOS E: $249
Remember, Stripe's online payment processing services are charged at different rates to Stripe Terminal. However, online Stripe transactions are also free of any monthly charges.
Stripe Terminal Hardware Options
Stripe offers a range of hardware options to merchants accepting in-person payments. Some of these products are Stripe-branded hardware, while others are supported by Stripe Terminal (despite being off-brand products). Let's explore the four primary hardware options available to Stripe Terminal merchants:
Stripe Reader M2
For businesses seeking a compact, easy-to-use Stripe card reader, the Stripe Reader M2 is an excellent entry-level product. It accepts chip, swipe, and contactless payments with ease. The reader connects to mobile devices using a Bluetooth connection. Merchants can use an app to select products, request PINs, and perform other payment-related tasks. This Stripe card reader costs $59.
Stripe Reader S700
The Stripe Reader S700 is Stripe's most robust payment hardware product. It offers merchants access to a portable POS screen, making it easy to provide custom display options to customers. The S700 offers chip, swipe, and contactless payment options and operates using a Wi-Fi connection. If businesses seek a sleek, modern payment system capable of accepting payments on the go, the S700 is an advanced option. Unlike the M2, which requires a separate mobile application, the Stripe Reader S700 is an all-in-one product. This Stripe card reader costs $349.
BBPOS WisePOS E
The BBPOS WisePOS E functions similarly to the Stripe Reader S700. It offers a touchscreen display, enabling a full-scale checkout process on the go (or on your store's counter). You can connect this hardware to the backend management platform via a WiFi integration—there's no need for a Bluetooth connection with a mobile phone or tablet. The BBPOS WisePOS E accepts chip, swipe, and contactless payments. This hardware device costs $249.
BBPOS WisePad 3
The BBPOS WisePad 3 is another compact card reader, similar to the Stripe Reader M2, but offers a small display and PIN pad to simplify processing payments without handing a mobile phone to a customer. This hardware product offers chip and contactless payment and connects to third-party mobile devices using Bluetooth. This hardware device costs $79.
Pros of Stripe Terminal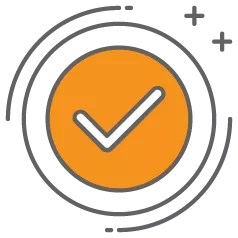 Customizability
The primary advantage of partnering with Stripe Terminal is its customizability. One of Stripe's major focuses is providing APIs and SDKs to facilitate the customization of its payment tools. Whether your business wants to customize the checkout flow, integrate branding, or perform other customizations to improve the Stripe Terminal platform, using the various resources available on Stripe's website is possible.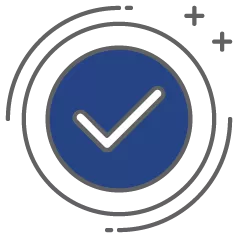 Competitive Pricing
Compared to other top-tier payment service providers like Square or PayPal, Stripe Terminal boasts a competitive pricing structure. Stripe Terminal offers flat-rate pricing, making it simple for businesses to predict payment costs. Still, while this pricing is competitive compared to other payment service providers (PSPs), some merchant account providers can offer better rates.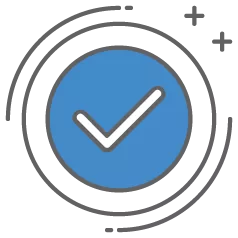 Centralized backend management
Managing your business's payment infrastructure is complicated if you use multiple payment providers. With Stripe Terminal, merging other Stripe services, such as Stripe Connect and Stripe Billing, is easy. The centralized backend management platform ensures your business has full control over its payment stack in a single location. This makes Stripe Terminal an excellent resource for businesses already using Stripe to process online payments or send digital bills and invoices.
Cons of Stripe Terminal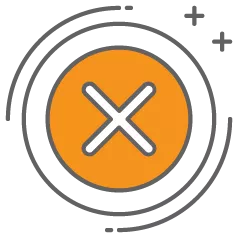 Requires development expertise
To benefit from many of Stripe's advanced tools, software development expertise is a must. Utilizing Stripe's APIs yields many advantages, but companies need in-house developers to customize their payment flow. While this is excellent for businesses with coding experience, it's unsuitable for small businesses seeking an out-of-the-box solution.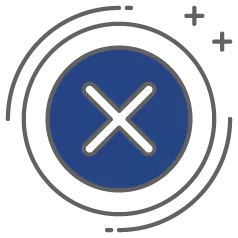 Primary focus on online businesses
While Stripe Terminal is a product designed for in-person transactions, there's no denying Stripe is more focused on its internet-based merchants. Stripe's primary benefits rest in its digital customization features. If your business's primary focus is a physical retail location, there are other payment providers with superior in-person payment resources.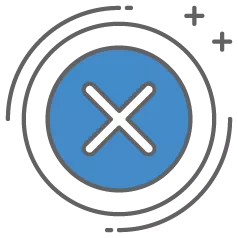 Lack of customer support
Stripe is known for its lack of customer support. While Stripe provides 24/7 support to its merchants, many feel let down by a lack of communication when severe issues arise. For example, Stripe may freeze accounts without warning, resulting in confusion for merchants relying on payouts from purchases.
Stripe doesn't provide dedicated account managers to small businesses, so you will probably speak with a new support representative every time you contact the support center. This can be frustrating for businesses dealing with complex problems. This is one of the downsides of working with a payment aggregator. Given that several merchants share a single account, the personalized attention associated with individual merchant accounts is noticeably absent.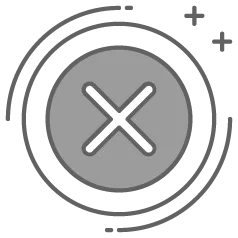 Funding delays
Stripe makes it easy to automate money transfers to your business bank account, but funding still takes time. When you first sign up for a Stripe account, it may take up to 7-10 days from the date of purchase to access money from sales. Over time, once Stripe trusts you're a legitimate business, this funding timeframe will decrease to 2-3 days. Still, this is rather slow compared to some competitors, many of which offer next-day funding options.
Once you establish a solid reputation with Stripe, there is an instant payout option. Still, this will cost you 1% of the transfer total, which can add up quickly if you use the feature often. While some businesses look at this as a small cost, it's a significant price to pay to access your own money. If rapid access to cash flow ranks high on your priority list, Stripe might fall short of expectations.
Stripe Terminal vs. Other Payment Players
Stripe isn't the only modern payment provider offering in-person payment hardware and software. Many other large payment service providers now offer their own forms of Stripe Terminal. Let's explore two of the biggest competitors in more detail:
Shopify POS
The Canadian company Shopify is making waves in digital commerce as one of the world's most popular eCommerce-specific web builders—more than four million online stores are built using the platform.[2]Style Factors Productions. "Shopify Statistics – The Key Facts and Figures in 2023". Accessed on September 6, 2023. Shopify also offers a POS platform for businesses wanting to sell products in brick-and-mortar locations. By using Shopify POS, Shopify users gain access to omnichannel sales, inventory management, reporting, analytics, and a range of other modern payment benefits.
Shopify Payments is an in-house payment processing service offered to Shopify users. Merchants can use Shopify Payments to process POS transactions. However, while Shopify is one of the world's most popular eCommerce platforms, the Shopify Payments platform isn't built for third-party applications. Shopify Payments is only available to merchants on Shopify, Facebook, and Instagram. If you use another eCommerce platform, such as WooCommerce, to run the online portion of your business, this won't be a viable option for accepting payments.
Square Terminal
With a quarterly payment volume exceeding $50 billion, Square is a major player in the payment processing sector.[3]Statista. "Gross payment volume (GPV) of Square Inc. from 1st quarter 2015 to 4th quarter 2022". Accessed on September 6, 2023. Unlike Stripe, which is known for its online payment solutions, Square made its name in the in-person payment space. The company's compact, square card readers revolutionized how many businesses accept payments.
Square is well-known for its advanced POS software platforms. It builds industry-specific POS products packed with niche features and benefits. For example, Square for Restaurants makes it simple to split bills, track inventory, and manage kitchen tickets, along with other restaurant-specific features.
Still, Square Terminal users suffer some of the same downsides as Stripe users. The customer service department at Square can be challenging to work with. Also, as Square is a payment service provider, merchants don't receive individual merchant accounts, making payment freezes and account closures more likely.
Is Stripe Terminal Right for You?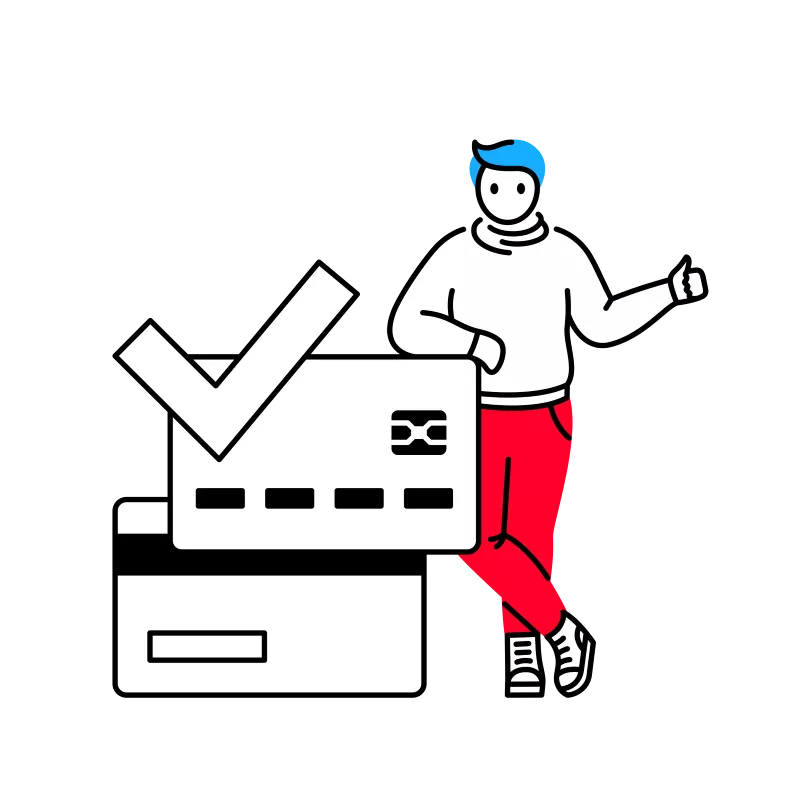 If your business already uses Stripe to manage its online payment infrastructure, Stripe Terminal is an excellent solution for in-person payments. By connecting Stripe Terminal with Stripe Payments, Billing, and Connect, your business can manage all its payment channels via a single location, making analytics and reporting much more accessible. Likewise, if your business has an in-house development team with Stripe experience, then Stripe Terminal's customizability ensures you can build a custom checkout process designed specifically for your customers and branding.
However, while Stripe Terminal offers in-person payment infrastructure capable of helping small businesses accept credit cards and debit cards, there are superior options available on the market. For example, if a business applies for a merchant account, it will benefit from lower processing costs, quicker funding timeframes, and customized physical payment solutions. Likewise, merchant account providers offer dedicated account managers who can provide advice and guidance to ensure businesses obtain the best payment tools for their needs.
---
---