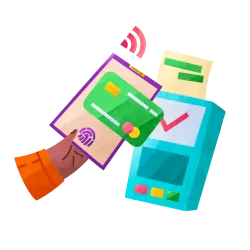 As far as modern POS solutions go, the Clover Go card reader is a stand-out option for on-the-go business owners. This mobile device supports payments anywhere, anytime, meaning that whether you have a pop-up, food truck, or personal services business, you can utilize the Clover Go wherever you are.
But — is the Clover Go right for your business?
We're here to help you figure that out! Below, we unpack everything you need to know about the Clover Go — one of Clover's main point-of-sale (POS) offerings.
Exploring Clover Go, the Mobile Card Reader
The Clover Go is a small mobile credit card reader, no bigger than a pack of gum. With it, you can take payments wherever you are — whether in the shop or on the road.
The Clover Go can read magstripe cards, EMV-chip cards, and contactless payments. It works with Google Pay, Samsung Pay, and Apple Pay. It connects to your mobile device via Bluetooth and processes payments through an accompanying app. You can begin taking payments as soon as you sign up for a plan through Clover. (We'll touch on plans and pricing options later on).
The device works with Android and Apple products. All you need is a Wi-Fi connection or cell service to operate both the device and the app, making it the preferred choice for on-the-go business owners.
Clover Go easily syncs all data to your Clover dashboard. This ensures everything remains centralized, even if you utilize other Clover products for your business operations. From your smartphone, you can monitor open, pending, and completed orders, granting you a comprehensive overview of your operations.
Advantages and Disadvantages of Clover Go Reader
On the one hand, Clover Go is a mobile, easy-to-use card reader that allows you to take transactions wherever you are. It's compatible with various devices and keeps all of your sales data under one roof.
On the other hand, some users report connectivity issues when using Clover Go on the road. You'll want backup options if you find yourself somewhere with limited Wi-Fi and cell service. Clover Go can conduct offline payments, but they won't process until you establish a better connection.
The Upsides
Mobility: Clover Go is a compact, lightweight card reader that lets you take payments wherever you are. It's especially helpful in retail businesses or restaurants where staff may need to help customers make payments from different locations.
Security: Clover Go leverages TransArmor security to encrypt and tokenize customer payment data. It is PCI PTS 3.1 certified, and the app does not store card information or sensitive details on your device.
Competitive Payment Processing Rates: Clover Go offers competitive flat rates for payment processing.
Rapid Deposit: Clover Go lets you access your funds within minutes for a small 1% service fee. Otherwise, you'll need to wait the standard one to three business days.
The Challenges
Connectivity Issues: Android users have been the most vocal about connectivity issues regarding their Clover Go card device.
Lack of Features: Clover Go can address your basic POS needs, but it's not as functional as a full-service system. The app also limits you compared to other Clover products and competitors. Owners of complex businesses with extensive inventories might prefer the Clover Mini or Clover Station for more well-rounded capabilities.
Software Glitches: This is especially true when you're running the app on data or Wi-Fi hotspots. In general, Android users seem to experience more software issues than iPhone and iPad users.
Poor Customer Support: While available 24/7, users have mentioned long wait times and unresolved issues.
Features of Clover Go Software
The Clover Go card reader offers many software features to elevate your business.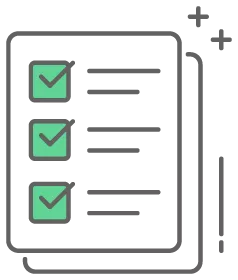 Inventory Management
Clover Go stands out among other mobile POS solutions for its robust inventory management capabilities. Leverage a separate, searchable inventory mode to view, edit, and add new items. Items sold via Clover Go automatically deduct from dashboard inventory counts; However, returned and refunded items must be added back manually.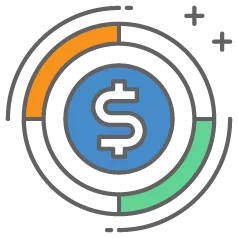 Custom Tip and Tax
Clover Go's software lets you set up four preset tip amounts in the dashboard. They'll show up when a customer goes to pay. You can also apply custom tax rates to items sold.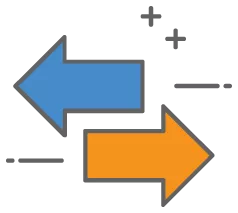 Integrations With Clover Suite
Clover Go syncs with your dashboard and other Clover products to keep all your data in one place. It also integrates with the hundreds of apps available on the Clover marketplace.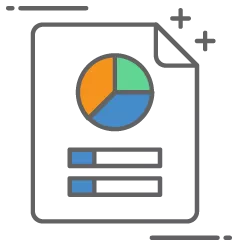 Reporting and Analytics Features
With this card reader, you can leverage reporting tools to track revenue, filter POS data, view your peak hours, and determine your best-selling products. You can also view data across multiple locations and devices.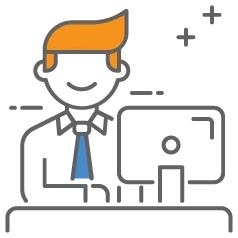 CRM Features
Customer Relationship Management (CRM) is critical to engaging and retaining loyal shoppers. Clover Go gives you access to several CRM tools, including email lists, loyalty programs, and gift cards.
Hardware Features of the Clover Go Device
When people think of mobile POS card readers, many picture the Square Reader. Clover Go is similar but takes things a step further, accepting magstripe, chip, and contactless payments. It also connects via Bluetooth, as many modern phones no longer have headphone jacks.
Clover Go works with iPads and iPhones running iOS 10 or newer. It also works on Android devices running Android 4.4 or newer. The device itself weighs 2.67 ounces and measures 2.5" x 2.6" x 0.9"; on average, the battery life is good for 160 swipes or 130 contactless payments. If you anticipate more transactions in a day, it may help to keep two Clover Gos on hand—one in use, one on the charger.
Your Clover Go comes with a micro USB charging cable that plugs into a laptop. You can plug it into a wall socket, but users have complained that it doesn't charge properly. Clover does sell a charging dock for $29 that plugs into the wall so you can still take payments while on the dock.
If you're uncomfortable carrying it in your pocket, Clover also sells a Clover Go lanyard and belt clip, allowing you to carry it securely. The Clover app can connect with Google Print or any air-print-enabled receipt printer in range.
Which Businesses Benefit Most From Using a Clover Go?
Businesses of all shapes and sizes can benefit from the Clover Go card reader; that said, pop-ups, food trucks, and small on-the-go businesses will get the most bang for their buck.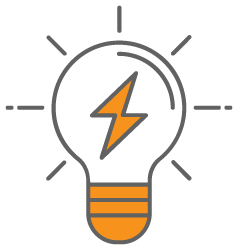 Food Trucks and Mobile Food Vendors
Clover Go lets vendors and food truck owners accept all payment types, including debit cards, credit cards, and digital wallets. Due to its compact nature, business owners can take Clover Go anywhere they do business. It's especially helpful in food service when you need to turn customers quickly.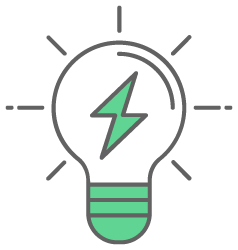 Pop-up Shops and Event Merchants
Event merchants and traveling pop-ups rely on Clover Go for quick transactions; the speed and ease of use can help merchants increase sales and revenue.
Customers will likely have all kinds of cards and payment options when you're selling at an event. Clover Go makes accepting payments via cards, phones, and even smartwatches easy.
The device's user-friendly nature makes it an excellent option for those who don't have much experience with POS technology. So if you're employing part-time help during an event, they can pick up and learn the technology within minutes.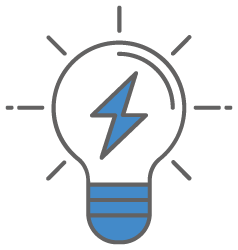 Home Services and Contractors
Home service providers and independent contractors can't carry around a full-scale POS system. Instead, they might send an invoice and wait for payment. This can be risky, as it could take a customer several days or weeks to pay the invoice. With Clover Go, you can charge them on the spot when the work is complete.
Understanding Clover Go Pricing
Deciding on a POS solution often comes down to price. Let's unpack how much the Clover Go card reader will cost, including hardware, software, subscriptions, and payment processing fees.
Hardware Pricing Explained
The Clover Go device costs $49 if you buy it through Clover or an authorized reseller. You can also buy the countertop charging stand for $29.
The hardware might be inexpensive, but business owners still need to sign up for a plan through Clover. Here's where pricing can be a little tricky.
Software Pricing Plans
Clover recommends the following plans when using the Clover Go card reader:
Clover Essentials: $14.95/month
All Clover Payment features, plus a virtual terminal, rudimentary inventory management, order management, discounts, refunds, employee permissions, taxes, item-level reports, and offline capabilities
Best for low-volume mobile payment processing with basic POS features
Clover Essentials: $14.95/month
All Clover Payment features, plus a virtual terminal, rudimentary inventory management, order management, discounts, refunds, employee permissions, taxes, item-level reports, and offline capabilities
Best for low-volume mobile payment processing with basic POS features
With both plans, you'll pay a flat-rate processing fee of 2.6% + $0.10 for in-person transactions and 3.5% + $0.10 for card-not-present transactions (manual entrees, phone, and online orders).
These plans work best for low-volume, mobile businesses doing less than $50,000 in annual sales. Higher-volume businesses can still leverage the Clover Go card reader but might consider investing in a more robust monthly plan.
High-volume businesses like restaurants and bars will also want to pair Clover Go with other Clover products like the Station Solo or the Clover Mini — otherwise you may struggle to run your business from your tablet or smartphone.
Exploring Clover Go Reader's Integrations
Clover understands that business owners need flexibility regarding their software solutions. That's why Clover Go provides merchants and app developers with several integration options.
Firstly, Clover Go integrates with The Clover App for Android and iOS. This allows for seamless communication between the app and the device. Just ensure your device has the following specs:
For iOS:
XCode 11.1
iOS 10.0 or newer
Cocoapods
For Android:
Android Studio 2.3.3 and above
Android OS 4.4.4 (API 19) or newer
Clover Go supports hybrid integration models for developers who create an app to manage their user interface, orders, and inventory. From there, the Clover app handles payment processing. Third-party apps can work directly with Clover Go's SDK (software development kit).
Harnessing the Power of the Clover Go Card Reader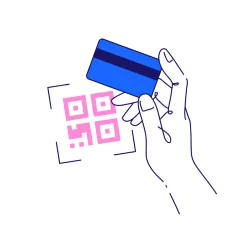 If you're a low-volume mobile business owner, the Clover Go card reader might be the solution you've been searching for. For just $49 (plus the plan of your choice), you can start accepting payments on the go — be it on the road, at events, in your food truck, or even at your store.
The Clover Go app provides enough information to run your small business efficiently. Data from your card reader automatically syncs with your Clover dashboard, showing your total sales, peak hours, and current inventory levels. As sales increase, you can invest profits into an array of Clover POS products that'll scale as your business grows.
If the Clover Go or other Clover products have piqued your interest, looking into a merchant account for mobile credit card payments is a good idea! These experts prioritize understanding and catering to unique business needs, guiding you toward the optimal POS solution — whether it's Clover or another system that better aligns with your requirements.
---
---
Clover Go Card Reader FAQs
Let's dive into some common questions associated with the Clover Go card reader.
What components come with Clover Go?
When you purchase Clover Go, you'll get:
The card reader
A charging cable
Access to a virtual terminal to request and process payments
From there, you'll need to purchase a Clover Plan to unlock more features like advanced reporting and inventory management.
How do I set up and use my new Clover Go?
You can get set up and selling with Clover Go in a few easy steps:
Before using Clover Go, charge the device for at least one hour or until the red light stops blinking.
Download the Clover Go app on your smartphone or tablet. You'll find it in the Apple Store (iOS) or Google Play Store (Android).
Open the app and tap "apply now" to set up a Clover account (if you haven't already). If you have an account, simply log in with your credentials.
Turn notifications and location services ON to receive account updates and protect yourself from fraud.
Next, set your Face ID or Touch ID preferences (if your device supports these services). Both make it easier to log in and start selling.
Once your card reader is charged, connect it to your phone via Bluetooth. To do this:

Turn the Clover Go card reader on.
Hold the power button for five seconds—or until the blue light starts flashing. This means it's ready to pair.
On your phone, tap "Contactless + Chip" and select your device from the options. If you're pairing more than one device, confirm the serial number from the list of available devices.
Upon a successful pairing, the blue light on your reader will stop blinking and remain on.
Once paired, you're all set up and ready to go!