There is perhaps no choice with more impact on your business operations than which point of sale (POS) system you choose. If you've narrowed down your choice to Clover vs Square, you may be wondering about the differences and similarities between these top-notch POS systems. To help you come to a decision in the Square vs Clover debate, below is a detailed comparison, at the end of which we declare a clear winner.
Clover vs Square Comparison Overview
| | | |
| --- | --- | --- |
| | Clover | Square |
| Monthly fees | $9.95 – $89.85 | None – $69 |
| Hardware costs | Free – $1,649 | Free – $799 |
| Transaction costs | None – 3.5% + $0.10 | 2.5% + $0.10 – 2.9% + $0.30 |
| Industry-specific software | Restaurant, retail, professional & personal, and home & field | Restaurant, appointments, and retail |
| Payment processing | A merchant account tailor-made to meet your business's specific needs | Square-owned merchant account |
| Customer service | 24/7 customer support via phone, email, and chat | 6:00 a.m. – 6:00 p.m. PDT customer support via phone, email, and chat |
Clover POS vs. Square Software
Both Clover and Square offer many industry-specific software features that will facilitate your everyday business operations. Deciding which software to use is best determined by evaluating your business's specific needs.
Clover software
Clover's POS includes basic features, such as processing credit cards, debit card, and mobile wallet payments, customer relationship management (CRM), order management, team management, eCommerce and app integration, and tracking.
Its full-service dining software plans include Starter, Standard, and Advanced table service management. The plans have similar features, such as table mapping, bill splitting, discounts, contactless dining, and tipping.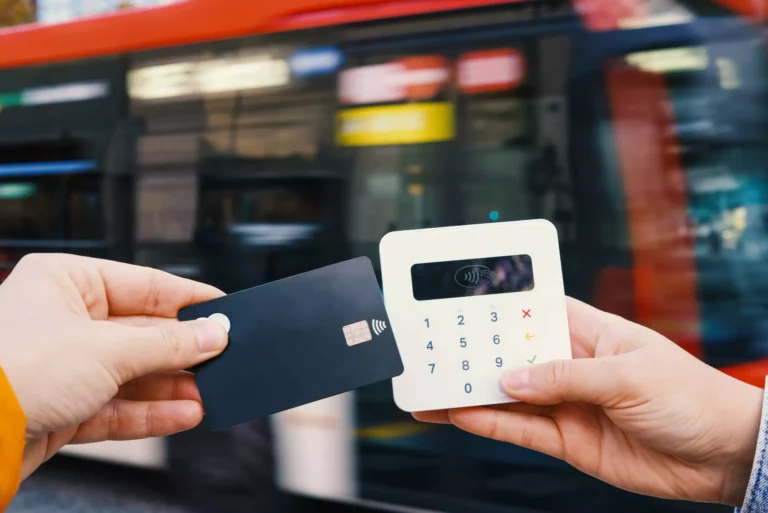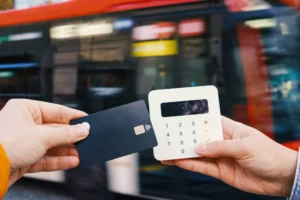 Quick-service dining software plans have Starter, Standard, and Advanced counter service restaurant management. These plans include the same features as the full-service dining software plan with the addition of remote order firing.
Retail store software plans include Starter, Standard, and Advanced. The Essentials plan delivers features such as item and category management, itemized order creation, and itemized stock tracking. With the Standard and Advanced plans, you get the same features plus item variants, itemized returns/exchanges, and scale integration for orders by weight.
Professional services software consists of the Starter, Standard, and Advanced plans. The Starter plan is a web browser-controlled plan with very limited features. The other two plans cover the basic features and enable you to accept mobile wallets, eWallets, gift cards, and other alternative payment methods.
Personal services software includes Starter, Standard, and Advanced plans. All personal services software plans offer most of the basic features; however, Standard and Advanced have item variants, itemized returns/exchanges, and scale integration for orders by weight.
Home & field services software consists of Starter, Standard, and Advanced plans. The Starter plan's limited features are fully controlled through a web browser. The Standard plan has the same features plus the option to accept mobile wallets, eWallets, and gift cards. The Advanced plan comes with two additional features: item variants and itemized returns/exchanges.
Square software
Much like Clover, Square's POS software provides basic features like accepting credit card payments, team management, and eCommerce integrations.
Retailers will benefit from features like a view of multi-location stock, barcode label printing, purchase order and supplier management, and cost of goods sold (COGS) reporting.
For restaurants, beneficial features include table, course, and item management, delivery and takeout integrations, cover reports, kitchen performance reports, and auto gratuity.
For appointments, Square's POS offers session reservations, digital assistants, automatic reminders, recurring appointments, and staff and location management.
Square POS vs Clover Hardware
In regards to hardware in the Clover vs Square debate, Clover offers high-quality hardware, whereas Square keeps it simple but reliable.
Square hardware
There are four unique Square hardware products that support most business types: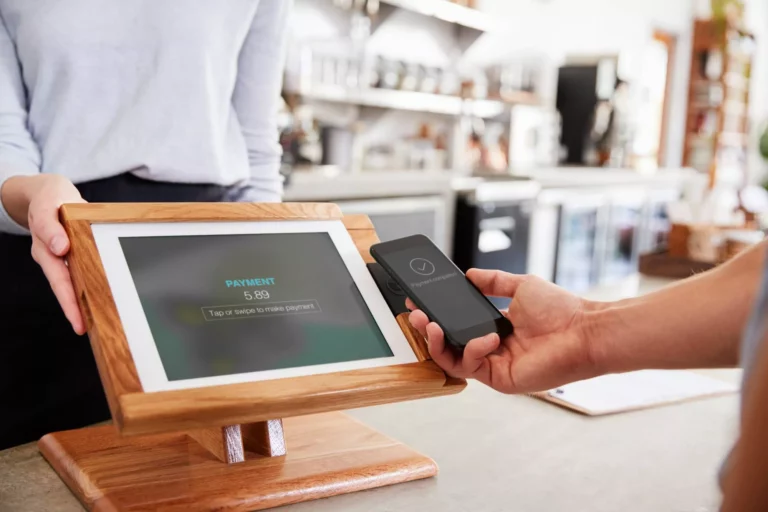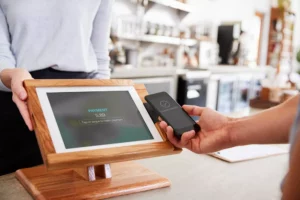 Square Register: The most capable of Square's hardware, the Square Register is an all-around POS with two displays for the customer and merchant.
Square Terminal: The Square Terminal is a fully-portable terminal that connects to a wireless network and lets your customers pay with their own devices. A fully functioning POS, it accepts the most commonly used payment methods and prints receipts.
Square Stand: The Square Stand is the perfect hardware option if you're looking to turn your iPad into a docked POS. It's fairly easy to use and compatible with iPad (2021, 2020, 2019), iPad Air (2019), and iPad Pro.
Square Readers: Square Readers offer two types of readers. One reader accepts payments via swiping magstripe cards. The other reader accepts EMV chip cards and contactless payments. They can be attached to a smartphone or a tablet.
Additionally, Square offers ready-made hardware kits to instantly switch out your current system for a Square POS system.
Clover hardware
Each with numerous benefits, Clover offers four hardware products:
Clover Station: Clover's most comprehensive hardware options are the Clover Station Solo and its Duo version. Clover Station Solo is a compact set that enables you to accept payments, manage your team, and promote customer loyalty. Its Duo version offers the same features with the addition of a customer display.
Clover Flex: The Clover Flex is Clover's version of a POS terminal. It accepts all major payment methods. Its wireless and LTE connectivity allow you to accept payments anywhere.
Clover Mini: The Clover Mini offers the same features as the Clover Station but on a smaller device. It runs on cloud-based software, meaning that you can access information from any device.
Clover Go: The Clover Go is a portable credit card reader that accepts contactless, EVM chip, and magnetic stripe payments, as well as Apple Pay, and Android Pay. All you need is a smartphone or tablet and the Clover Go app, which you can download from app stores.
Mobile card reader Clover Go vs Square
In the Square vs Clover showdown, both offer mobile card readers, an excellent option for accepting payment on the go. Clover's and Square's mobile card readers attach to a mobile phone or tablet, have compatible apps, and accept most payment options. A notable difference is that Clover Go requires charging, whereas Square Reader does not.
Square vs Clover: Terminals
Both the Square Terminal and the Clover Flex are outstanding terminals among the best on the market. The Clover Flex offers plenty of standard features: inventory management, sales and business reports, and wireless payment methods. Square offers these features at an additional cost.
Clover vs Square: Fees and Pricing
| | | |
| --- | --- | --- |
| | Clover | Square |
| POS software | $9.95 – $89.85/mo | $0 – $69/mo |
| POS station | $1,349 for Solo; $1,649 for Duo | $799 |
| Handheld terminal | $499 | $299 |
| Tablet terminal | $749 | $169 |
| Card readers | $49 | $49 for contactless/chip; $0 for magstripe |
| Tap, dip, swipe fees | 2.3% + $0.10 – 2.6% + $0.10 | 2.5% + $0.10 – 2.6% + $0.10 |
| Manual-entry fees | 3.5% + $0.10 | 3.5% + $0.15 |
| Online payments/invoice fees | Keyed-in rates apply | 2.9% + $0.30 |
| Bank Transfers | 1% | 1% with a $1 minimum |
| Orders processed by a third-party entity | N/A | 1% |
Square vs Clover: Payment Processing
In terms of Clover vs Square's payment processing, they're almost comparable, though one does reign supreme. While Square offers a free POS system, its processing fees are higher than those of Clover, making it a less attractive payment processing solution. While Clover's startup costs are more expensive, you won't have to worry about paying for extra features.
Clover vs Square: Ease of Use
Of Clover and Square, which one takes the cake for practicality? Both POS systems offer easy-to-use software consisting of one general dashboard. You can navigate to view orders, reports, transactions, and inventory. Since both platforms are user-friendly, it comes down to customer support. Clover offers dedicated 24/7 customer support, whereas Square's customer support is only available from 6 a.m. to 6 p.m. PDT. It's also worth noting that Square's customer service is reportedly hard to reach.
Best for eCommerce: Square
If you're considering taking your business online, Square's POS is suitable for eCommerce businesses. Square's online store maker is completely free. Square also offers paid eCommerce plans with many available features. Clover doesn't have an online store maker but offers eCommerce solutions through BigCommerce, its eCommerce platform partner.
Most Flexibility in Merchant Processing: Clover
In terms of Square vs Clover's processing flexibility, Clover outranks Square. With Clover, you can use your own merchant account, whereas Square is a payment service provider that processes payments through its own merchant account. That you can have an independent merchant account tailor-made to support your business's specific needs is a huge benefit offered by Clover. Meanwhile, Square is known to deactivate accounts, as they do not have a full underwriting process or processing procedure to handle larger-scale or high-risk businesses.
Clover vs Square: How to Choose the Best Option for Your Business
Both Clover and Square are great POS options for your business. If you're starting a business and want an affordable, good-quality POS, you'll find Square's free software and modestly-priced hardware quite useful. But if you're looking for a well-rounded POS system, Clover offers user-friendly software and reliable hardware that supports your business's growth without the worry of limitations, deactivated accounts, or unreachable customer service. Of course, the best POS system for your business depends on your business's individual needs, but the clear winner of our Clover vs. Square comparison is Clover.