Your business's point of sale (POS) system impacts nearly every element of its operations, from inventory management to employee scheduling to accepted payment methods. Ideally, you want a POS that offers applicable features, is affordable, has reliable hardware, and collects low processing fees. The Clover POS system checks off these boxes for many businesses, but is it right for your business? You'll be able to confidently answer that exact question after reading this comprehensive review of the Clover POS system.
Clover POS Overview
| | |
| --- | --- |
| Monthly Fees | None – $89.85 |
| Hardware cost | Free – $1,649 |
| Transaction cost | None – 3.5% + $0.10 (fees may vary) |
| Industry-specific software | Restaurant, retail, professional & personal, and home & field |
| Payment processing | Their payment processor delivers funds to your individual merchant account perfectly tailored to satisfy your business needs |
| Integrations | Yes |
| Customer support | 24/7 customer support through phone, email, and chat |
Clover Software Plans, Fees, and Features
Clover's versatile software is available through several plans specifically suited to serve the needs of businesses in the restaurant, retail, professional & personal, and home & field industries. Some plans can be a bit costly for merchants just starting out, but they're a great investment in the long-term growth of your budding business.
Payments Plan
This is Clover's most basic and affordable plan, as there's no monthly payment. No matter which of their plans you choose, all of Clover's software plans come with at least some basic features including, but not limited to:
Credit card, debit card, and mobile wallet payment processing
Sales tracking & reporting
Customer engagement tools
Cash flow management
It's worth mentioning that though you won't pay for the Payments Plan itself, you will still pay processing fees.
Essentials Plan
The essentials software plan is part of the retail, professional services, personal services, and home & field services plans. No matter the industry, the Essential Plan comes with hardware that incurs a processing fee of 2.6 percent + $0.10 for card-present transactions.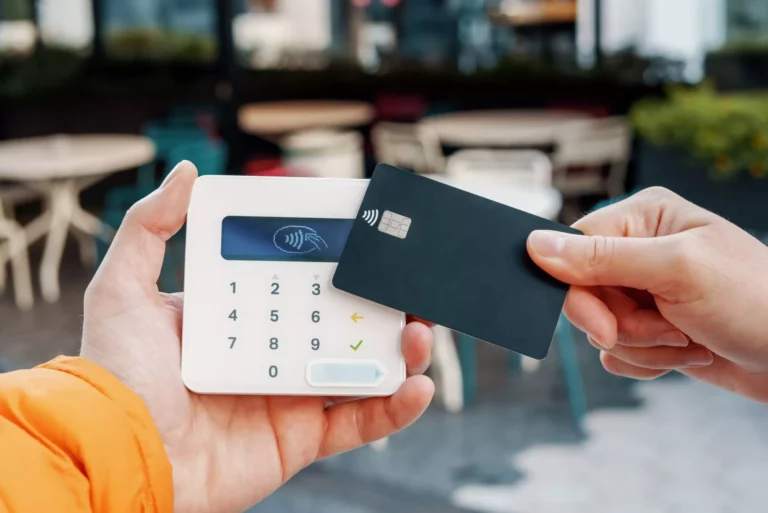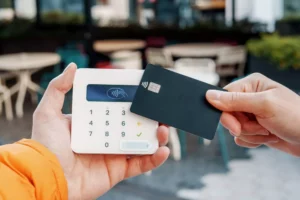 For retail, the Starter Essentials Plan includes a Clover Mini with an add-on cash drawer. It includes features such as itemized stock tracking, stock tracking by item, and item- or order-level discounts. For this Clover POS system, you'll pay $749 to get started, then $14.95 per month.
For professional services, the Standard Essentials Plan includes a Clover Flex. It includes features like the ability to accept mobile wallets, gift cards, and other alternative payment methods. It costs $499 to get started, then $14.95 per month.
The personal services' Starter Essentials Plan also includes a Clover Flex. It offers handy customer engagement tools, such as a customer database, loyalty program, and promotions. For this plan, you'll pay $499 to get started, then $14.95 per month.
The home & field services' Standard Essentials Plan comes with the Clover Go mobile reader. It has all the basic features, costing $49 to get started, then $14.95 monthly. The Advanced Essential Plan includes the Clover Flex and offers two exclusive features: item variants and itemized returns/exchanges. It costs $499 to get started, then $14.95 per month.
POS Register Plan
Clover has POS Register Plans as part of its retail, professional and personal services offerings. All Register Plans incur processing fees of 2.3 percent + $0.10.
For retail, the Standard and Advanced Register Plans are almost identical. Both have exclusive features like item variants, itemized returns/exchanges, and scale integration for orders by weight. The main difference is that the Advanced Plan comes with a Clover Flex besides a Station Duo. For the Standard Plan, you pay $1,649 to start, then $44.95 monthly. Whereas for Advanced, you pay $2,148 to start, then $54.90 per month.
The Advanced Register Plan, as part of the professional services, comes with a Station Solo and cash drawer. Offering most of the features available in other plans, it comes with an additional cost tracking by item feature. It costs $1,349 to start, then $44.95 monthly.
The Standard and Advanced Register Plans for personal services include the basic features. The primary difference is that the Standard Plan comes with a Clover Mini, while the Advanced Plan comes with a Station Duo. The Standard Register Plan costs $749 upfront, then $44.95 monthly. The Advanced Plan costs $1,649 to start, then $44.95 monthly.
Counter Service Plan
Counter Service Plan is part of Clover's quick-service dining system for restaurants. All three of its plans share the same processing rate of 2.3 percent + $0.10 per transaction.
The Starter Counter Service Plan comes with a Clover Mini, but doesn't have that many available features. It costs $749 to start, then $44.95 monthly. The Standard and Advanced Counter Service Plans are quite similar to each other, sharing exclusive features like a customer database, promotions, loyalty programs, and private feedback. However, the Advanced Plan also comes with a line-busting feature. The Standard Plan includes a Station Duo. With the Advanced Plan, you get Clover Flex as well. The Standard plan costs $1,649 to start, then $44.95 per month, while the Advanced costs $2,148 upfront and $54.90 per month.
Table Service Plan
Clover's full-service dining offering is the Table Service Plan. All three plans incur a processing rate of 2.3 percent + $0.10 per transaction. In terms of hardware, the Starter Plan comes with a Station Solo, the Standard an additional Clover Flex, and the Advanced adds a Station Duo on top of the other two. Features include table mapping, bill splitting, contactless dining, tipping, and more. Furthermore, the Standard and Advanced Plans also have the option of tableside ordering and firing. The Starter Plan costs $1,349 to start, then $74.95 monthly, the Standard $1,848 and $84.90 monthly, and the Advanced $3,497 and $94.85 monthly.
No Hardware Plan
Even though the No-Hardware Plan is part of the Essentials Plan, we've included it here for clarity. Part of the Starter Plans for professional, personal, and home & field services, the No-Hardware Plan doesn't incur any processing fees per transaction and isn't tied to a specific Clover hardware. You can use a device that you already own (such as a smartphone, tablet, or computer) with the Clover app installed. No matter the industry, it costs $14.95 per month and has limited features.
Clover Pricing
Now that we've detailed the plans available for using Clover's software, we'll review the four unique hardware products Clover offers. For more details, check out our full guide on Clover fees and pricing.
Hardware pricing and processing fees
Clover Station: Clover Station (also known as the Clover Register) is the most powerful tool of the bunch. It has two variants: Station Solo and Station Duo. The former lets you accept credit card payments, make custom orders, manage your team, and a lot more. The latter is just as flexible but comes with a customer display.
| | |
| --- | --- |
| Clover Station | $1,349 for Solo; $1,649 for Duo |
| Clover Flex | $499 |
| Clover Mini | $749 |
| Clover Go | $49 |
| Card-present fees | 2.3% + $0.10 – 2.6% + $0.10 (fees may vary) |
| Keyed-in fees | 3.5% + $0.10 |
| Online payments/invoices | Keyed-in rates apply |
| Bank Transfers | 1% |
Clover Flex: The handheld Clover POS terminal comes in the form of Clover Flex. You can use Clover Flex to accept payments from anywhere thanks to its LTE and wireless capabilities. Clover Flex also comes with end-to-end encryption and tokenization, making it an excellent choice if safety is your number one priority.
Clover Mini: As the name suggests, the Clover Mini is a smaller version of the Clover Station that connects to your iPad. It can monitor sales, has customer management tools, and accepts most forms of payment. The Clover Mini operates on cloud-based software, so you can access any data you enter on your other devices.
Clover Go: The Clover Go is a pocket-sized, portable credit card reader. Accepting most payment methods, all you need to operate it is an internet connection and the Clover app installed on your device. It's compatible with Android and iOS devices.
Clover Merchant Services Pros & Cons
Pros
Low processing fees
Unique hardware
Easy-to-use software
24/7 customer support
Cons
Pricey hardware
Long-term contracts
Clover Payment System Overall Performance
With low processing fees and a plethora of available features, Clover POS system ranks among the best point-of-sale options on the market. Its flat-rate pricing makes it quite reliable for small businesses in terms of financial budgeting. And in case you're worried about data disappearing, fret not. Clover's cloud-based software allows you to resume work after crashes, connection problems, or other issues with your data saved. Additionally, it seamlessly syncs with your Clover devices and apps.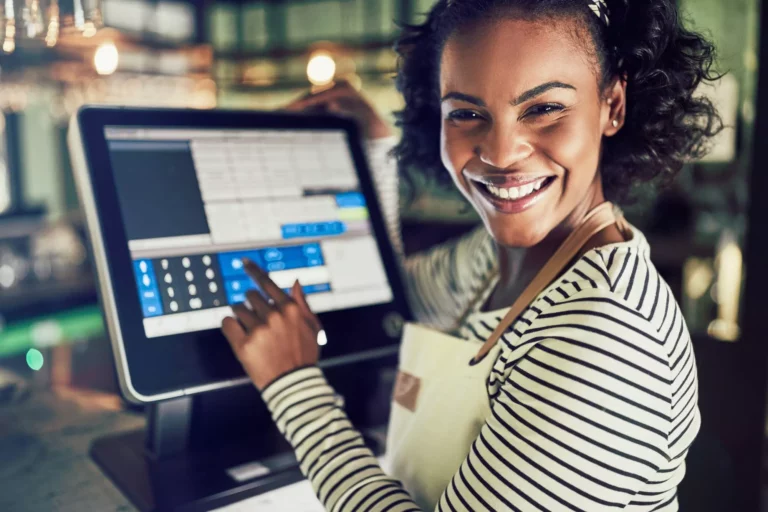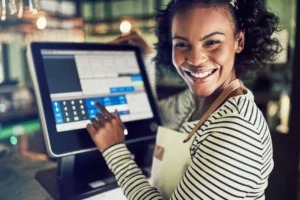 Clover POS Ease of Use
The Clover POS system is known for its straightforward user experience. When you first open the app, you're introduced to the main dashboard. From there, you can easily navigate to customer relationship management tools, up-to-date inventory lists, transaction menus, cash logs, and more. Oh, did we mention that Clover's hardware comes almost fully ready to use?
Clover Merchant Support Services
Clover offers support through a FAQ section and many helpful guides, as well as a help center. While the FAQ section is on the shorter side, the help center is comprehensive and usually resolves most issues. In addition, Clover has 24/7 customer support via email, phone, and chat.
Clover Integrations & Compatible Processors
Clover collaborates with eight integration service providers. They're experts in custom app development, ERP integration, marketing, loyalty, and more.
There are many processors that are compatible with Clover POS systems. However, Clover terminals are not able to be reprogrammed if you decide to switch to a new processor. Once your processor is connected to a Clover system, programming settings are locked. For this reason, it is best to speak with your merchant service provider to ensure you are set up properly with the right payment processor. Because Clover fees vary, a merchant service provider is able to assist you with zero-cost credit card processing.
Clover POS Reviews, Lawsuits, and Complaints
Generally, Clover has received positive user reviews. Most of its positive feedback mentions how straightforward it is to train employees to use the Clover POS system. The software's functionality also receives glowing remarks.[1]Software Advice. "What are Clover users saying about the software?". Accessed April 24, 2022.
In contrast, negative reviews state that Clover isn't worth the money. While the software and hardware are some of the finest products on the market, they may not be the most cost-effective, especially for someone starting a business. However, the scalability Clover's product afford merchants often make the price tag worth it in the long term. Additionally, Clover's received negative reviews from customers unhappy with their customer support.
Clover's parent company Fiserv has had a few offenses against it in the past, mostly about customer security. Regarding complaints, Fiserv has had a total of 131 complaints to the Better Business Bureau in the past three years, all of which are now resolved.[2]Better Business Bureau. "Fiserv, Inc.". Accessed April 24, 2022. The BBB rating for Fiserv is A++, which is the highest possible score.
How Clover Stacks Up Against the Competition
The only way to determine if the Clover POS system is, in fact, the best option for your business is to measure it against its competition. And that's precisely what we do below.
Clover vs Square
Two eminent brands in the credit card processing industry, Clover and Square offer top-notch point-of-sale systems. The Clover POS system reigns superior when it comes to ease of use and functionality. If you're looking to build an online business, however, Square offers its own eCommerce tool, whereas Clover does this through integrations. In the end, Clover's incredibly low processing fees make it our clear winner.
Clover vs Venmo
No longer just an app for transferring funds between friends, Venmo recently introduced business profiles. However, customers can only pay with their Venmo balance if their account is linked to your business. Venmo is still a great solution for splitting the happy hour bill, but for business purposes, its limits may do more harm than good. Between the two, Clover is the obvious choice.
Clover Point of Sale FAQs
One of the most important decisions a business can make is which point-of-sale system it utilizes. As this is not a decision to make lightly, you might have additional questions regarding the Clover POS system. Below are some of the most frequently asked questions about Clover, where you might just find an answer to one of your remaining questions.
How long does Clover take to deposit to my bank account?
Normal deposits take 1-3 business days to transfer to your account. However, Clover will transfer credit card payments instantly if you pay a 1 percent fee.
How much does Clover charge per transaction?
Clover charges between 2.3 percent + $0.10 and 2.6 percent + $0.10 for card-present transactions and 3.5 percent + $0.10 for card-not-present transactions, including keyed-in and online sales.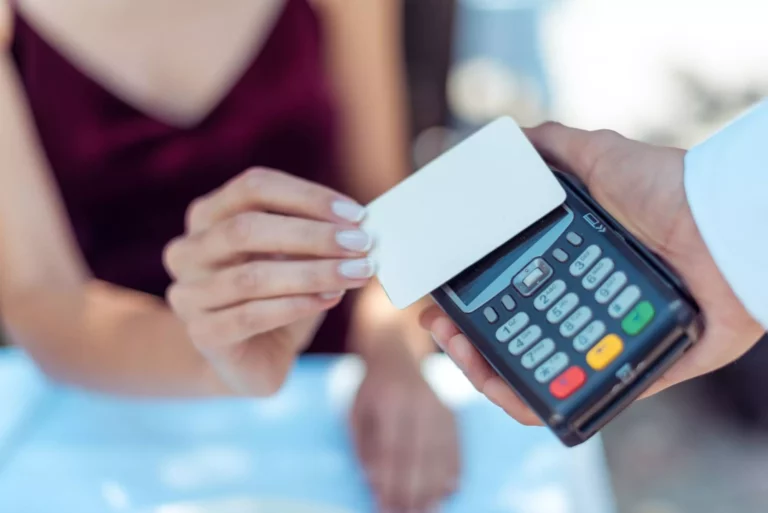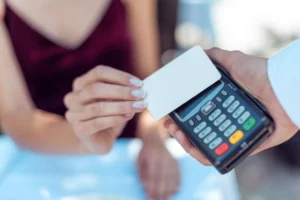 Is the Clover system secure?
In addition to end-to-end data encryption, tokenization, and fingerprint security systems, Clover devices comply with the Payment Card Industry Data Security Standard (PCI DSS). If data security is a deep concern, Clover offers Clover Security Plus for even more built-in security.
What are my Clover hardware options?
As mentioned above, Clover offers four hardware options:
Clover Station Solo and Duo: Clover's all-around cash register, the Station Solo is its most powerful hardware. Its Duo version offers an additional customer screen.
Clover Flex: With built-in wireless and LTE connectivity, this handheld terminal accepts payments from anywhere.
Clover Mini: The device that turns your iPad into a POS terminal.
Clover Go: Clover's pocket-sized credit card reader that lets you accept payments on the go.
How do you set up Clover card machines?
Clover's website features many step-by-step video guides to help you get your Clover devices up and running. Their software and hardware are easy to use as it is, but Clover goes above and beyond to ensure their customer base faces as few complications as possible.
Does Clover POS connect with a mobile app?
Yes. With a Clover Go, you just have to download the Clover app on your mobile phone from the iOS or Android store.
Final Thoughts: Is Clover POS Right for Your Business?
Clover offers 18 wide-ranging software plans to fit any industry and business type, as well as four of the most stylish hardware options on the market. Already one of the easiest-to-use POS systems, Clover's 24/7 customer support is always available to help you troubleshoot any problems.
It is worth noting that your fees with Clover vary depending on your business industry and payment processing patterns. For competitive rates, speak to a merchant service provider about processing fees that are designed for your business type.
Overall, if you're looking for a versatile POS with various features, applicable integrations, and low processing fees, Clover's point-of-sale system is perfect for your business.