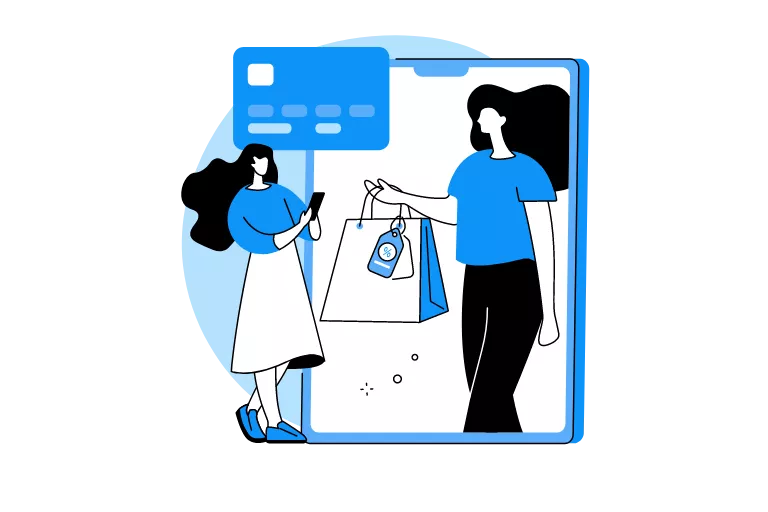 The Clover Mini, a Clover POS system, is ideal for businesses of all sizes. Like any POS system, the Clover Mini's immediate function is accepting payments, but the small tablet has a range of other helpful business functions—inventory management, barcode scanning, customizable printing, and more. Its sleek design and comprehensive features have the power to streamline operations, improve customer experiences, and optimize staff efficiency.
Let's explore the potential of the Clover Mini to determine if it's the right choice for your business!
Introducing the Clover Mini: A Comprehensive Guide
The Clover Mini POS device is a tablet-style unit that facilitates secure magstripe, EMV chip, and contactless payments. The compact terminal accepts all major card networks, as well as NFC-supported technologies like Google Pay and Apple Pay. The system can even accept digital cryptocurrencies with the right integrations.
Additionally, this all-in-one POS system does not require additional hardware to function and is designed to accept payments at your brick-and-mortar business via Ethernet, WiFi, or 4G LTE connection. Requiring minimal counter space, the Clover Mini keeps your checkout clutter-free while upgrading your payment operations.
But a sleek design and cutting-edge payment technology are not all there is to this revolutionary device. It also offers inventory tracking, data reports, timesheet management, and outgoing payments.
While these features may sound fantastic, the system isn't without its drawbacks. The next section explores the pros and cons of the Clover Mini.
Exploring the Clover Mini: Pros and Cons
Advantages
All-in-One System. The Clover Mini is a comprehensive POS hardware system that can perform a variety of functions, including accepting payments, managing inventory, running reports, and managing employees.
User-Friendly. The device is intuitive and easy for new staff members to grasp quickly, helping to prevent errors and minimize checkout delays.
Compact Design. The unit functions as a discreet stand-alone device, letting you maximize what precious available space you have on hand.
Clover App Market. The Clover Mini equips businesses with access to the expansive Clover App Market, containing over 100 integrations.
Accepts All Major Payment Types. With the Mini, you can maximize your client base by accepting today's most popular payment types with a single system.
Payroll and Employee Management. The device assists with payroll accuracy and staff management. You can use it to keep track of staff hours and streamline your HR processes.
Limitations
Upfront Cost. You need to purchase the hardware to use the Clover Mini POS system and access the App Market. Small businesses may find the $799 cost for it as expensive. However, there are leasing options available.
Monthly Software Fee. If you only use the device for payment processing, you'll only pay transaction fees. However, using Clover's POS software does come with monthly fees.
You Can't Reprogram Equipment. Your Clover setup only works with the processor you purchase it from; if you switch providers, it cannot be reprogrammed.
Not Suitable for Off-Site Events. Designed to work on the business property where it is set up, the Clover Mini is not functional as a mobile POS system.
Customer Service on Third-Party Apps. The Clover App Market offers access to third-party apps; however, for issues regarding these tools, you must contact the app developer for assistance.
Limited Data Capacity. The Clover Mini's limited data storage capacity (2GB RAM and 8GB Flash) might not be suitable for large companies that require sizable data storage capabilities.
The Power of Clover Mini: A Close Look At Its Features
Although Clover software presents an additional monthly expense, it's worth noting that the all-inclusive package means you don't have to obtain these business tools elsewhere. In addition, you'll save on software costs and time-consuming setups from numerous separate providers. So, let's take a deeper dive into all the benefits you'll gain.
Seamlessly Payment Acceptance
Designed for brick-and-mortar locations, you can use the Clover Mini as a standalone payment system or in conjunction with other Clover devices as part of a broader store/restaurant-wide ecosystem. The unit has a seven-inch touchscreen that facilitates credit card, debit card, and gift card payments.
Efficient Inventory Management
Clover Mini makes inventory tracking easier by automatically updating product availability with every sale. You can set up low-stock alerts to receive notifications when inventory reaches a specified threshold to help prevent under- or overstocking.
You'll also benefit from automated reports and analytics to identify sales trends, turnover, and best-selling products. These insights help you make strategic decisions regarding pricing, inventory optimization, and purchasing strategies.
Simple Product Identification
The device also supports barcode scanning, allowing you to quickly record and retrieve data on inventory and minimizing manual data entry errors. This feature is particularly useful for businesses with multiple store locations or warehouses.
Versatile Printing and Display Options
With Clover Mini, you can customize printed receipts with your logo, contact details, promotions, or loyalty offers. This improves personalization and serves as a marketing tool. The device supports split receipts and printing receipts in multiple languages—ideal for multicultural or tourist areas.
Specifically designed for food service establishments, Clover's order ticket printing streamlines communication between the front and back of the house. Once orders are placed, the system automatically prints a ticket in the kitchen for order fulfillment.
Another noteworthy feature is the device's option to generate digital customer receipts via text or email. Not only does this reduce printing and paper waste, but it also allows businesses to collect customer information for marketing.
Clover Mini Specifications: Delving Into the Details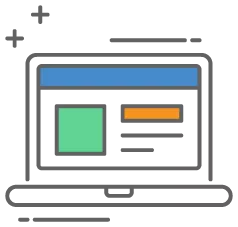 Software
Clover Mini runs on the Clover-hardened version of Androids 10.0 (API Level 29). The Clover App Market offers access to more than 100 business-related apps.
Compatibility
The Clover Mini is WiFi, LTE, and Ethernet compatible. Additionally, the device is compatible with the acceptance of major debit and credit card brands.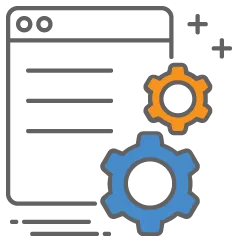 Technical Specifications
Brushed aluminum with white glass accents
8.0″ x 3.73" x 6.47″ (L x W x H)
8" screen size with 7" high-resolution touchscreen
Encrypted card swiper integration in touchscreen display
Integrated barcode scanner
NFC reader (EMV compliant)
Clover hardened version of Androids 10.0 (API Level 29)
2 GB RAM
16 GB Flash memory
Breaking Down the Costs: Clover Mini Pricing
When choosing the best POS system for your business, pricing is a critical consideration. You need to factor in hardware costs, software fees, transaction fees, add-ons, and any additional hidden charges.
Understanding Hardware Pricing
Clover offers various payment and package options to suit different business types and sizes. If you cannot invest one large lump sum ($799) for the POS hardware, there is the option to pay a monthly fee ($45) for the duration of your initial contract instead. In this case, the hardware remains the property of Clover. Contracts are generally a minimum of two years, however, this may depend on your chosen provider. You can discuss the option to own the hardware after the full contract period.
Again, terms may differ between providers. And any additional hardware—such as swivel stands, kitchen ticket printers, and cash drawers—comes at an extra cost.
Software and Transaction Fees
If you are using Clover's software, there are various access plans from which to choose. These start at $14.95 and work their way up to $95 per month depending on features and inclusions. Higher-tier packages generally have lower transaction fees.
While the pricing may vary slightly depending on the provider partner you make your purchase from, you can expect to pay between 2.3 and 2.6% plus $0.10 for card-present transactions. Keyed‑in transactions will set you back 3.5% plus $0.10 per transaction.
Keep in mind that there may also be an application fee ($150) and debit card setup fee ($50), which all contribute to the initial outlay of your Clover POS system setup.
Is Clover Mini the Right Choice for Your Business? Let's Find Out!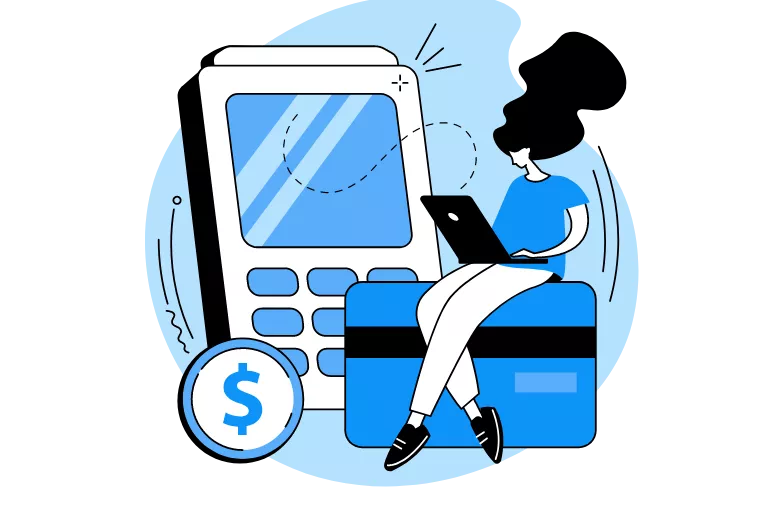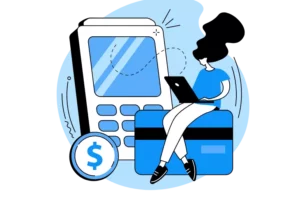 The Clover Mini can certainly work for many businesses; however, it may shine for some more than others. After all, different business types and setups require different features to optimize operational processes, workflows, and inventory management. Let's see whether the Clover Mini is right for your needs.
Small- and Medium-Sized Businesses
With its compact size, intuitive interface, and easy-to-learn features, the Clover Mini POS is ideal for small- and medium-sized businesses. Not only is it easy for staff to learn and navigate, but it also includes all the essential tools you'll need to run your business—from accepting payments and order management to employee management and sales tracking.
The sleek unit takes up minimal counter space without compromising functionality. This means you don't have to sacrifice your store display or workspace for payment processing.
In addition, Clover Mini integrates with automation tools. By automating repetitive tasks, these integrations enhance workflow speed, cost, and efficiency, while reducing the risk of human error.
Retail Businesses
Clover Mini offers a comprehensive point-of-sale solution for all types of retail businesses. Its versatile features and wide range of payment options offer convenience for customers and business owners. Additionally, it integrates seamlessly with barcode scanners and receipt printers, further simplifying and streamlining checkouts.
Clover's merchant dashboard is a web-based interface, that provides a central platform to create, update, and track inventory for merchandise and services. Clover's inventory app enables merchants to add, modify, and monitor inventory levels quickly and easily from their mobile devices. It allows for real-time updates and synchronization, keeping inventory accurate across all devices.
In addition, the third-party inventory management system Shopventory integrates with the Clover ecosystem to further enhance inventory control. It facilitates analytics, alerts, and advanced functions like batch tracking and purchase order management.
Medical Practices
Clover helps medical practitioners manage their practices with seamless payment processing and receipt customization. The system offers integration with patients' electronic health records, simplifying billing management. You can also create recurring billing for payment plans, which is especially useful for expensive treatments and surgical procedures. This boosts administrative efficiency, provides a better patient experience, and keeps financial records accurate.
Dining Establishments
The Clover Mini is an ideal system for quick-service food establishments such as cafeteria-style and counter-service venues. The system facilitates full online ordering capabilities for delivery or pick-up, QR-code ordering, shift management, stock tracking, and menu management with items and categories.
The Clover Mini: Is It the Solution You've Been Searching for?
A robust POS system can lead to improved business efficiency, reduced costs, and higher profits. But finding the perfect POS system for your business is a lot of work in its own right. Fortunately, that's what PaymentCloud is here for.
We'll help you choose the right POS system—whether it's the Clover Mini or another offering that more effectively suits your unique business type, size, and budget. No matter your business, we've got a solution for you, with transparent pricing and an easy application process. Furthermore, PaymentCloud eliminates the early termination fees you would incur with other providers by offering alternative options to lengthy contracts. Contact our experts for more information on Clover Mini and your other options to supercharge your operations.
---
---
Clover Mini FAQs
What types of assistance and support are available for Clover Mini users?
Clover Mini users have access to 24/7 telephone support, as well as email and live chat through the Help Center. You can find the helpline contact number on your device or on the website.
Users can also access user guides and the Clover Help Center by logging into their accounts. This self-service portal offers step-by-step instructions to execute common tasks and answers frequently asked questions.
How can the Clover Mini be connected to a Clover Station for seamless integration?
You can connect the two devices with the white USB-A to USB-B cable which comes with the Clover setup kit. You will also need to install the USB Pay Display app which you will find in Clover's app market.
Can the Clover Mini be easily connected to an external printer for receipt printing?
As with cash drawer connections, the Clover Mini hub serves as the central communication point to easily connect a compatible external receipt printer. Use an Ethernet cable to connect your Clover Mini hub to the printer for easy integration.
Does the Clover Mini support cellular service or is a WiFi connection required for its functionality?
The Clover Mini supports both Ethernet and WiFi functionality. While WiFi is convenient, Ethernet often provides a faster, more stable connection.
Additionally, the Clover Mini supports LTE cellular service. It comes equipped with a SIM card slot and is activated with a cellular data plan, allowing it to operate without WiFi or Ethernet.
What are the steps to add inventory to the Clover Mini?
To use Clover's inventory management features, simply select "Inventory" on your account dashboard.