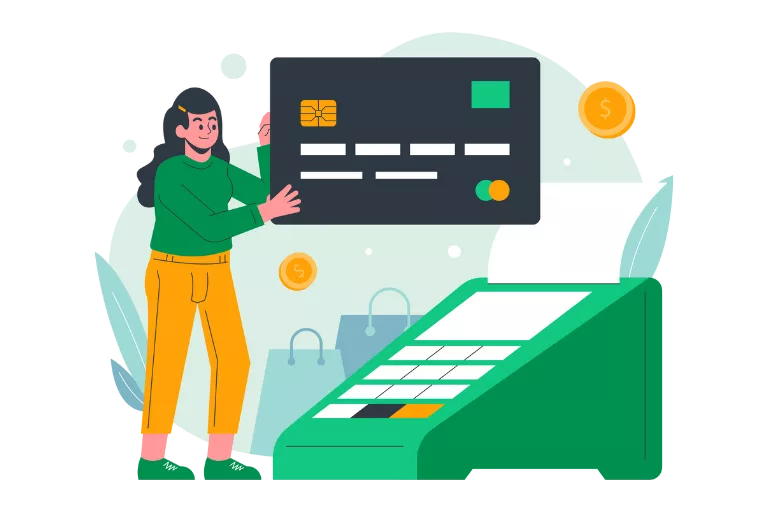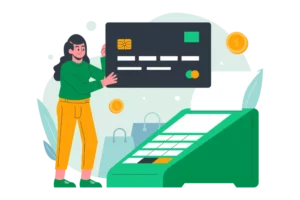 Clover Flex is so much more than a card reader—it has the power to not only transform your payment operations but also your business operations. This advanced point-of-sale (POS) device accepts credit cards, debit cards, and mobile wallets, along with scanning barcodes and printing receipts. In addition, Clover Flex integrates with other Clover products and services to track inventory, generate reports, and analyze business performance.
Let's dive deep into the Clover Flex to uncover its unique features and functionalities. In doing so, we'll take a look at the many ways you can streamline your operations with this Clover POS system and also detail some of its shortcomings.
Clover Flex Pros and Cons: A Quick Overview
When searching for the best POS system for your business, there's a lot to consider. Just among Clover devices, there's a wide range of functionalities, each to suit different business models. So, it's important to evaluate how the features of the system will meet your unique business requirements.
Features and Functionalities
Clover Flex is not only a robust payment processing tool; it also helps businesses streamline their operations. The Clover Flex's key features and functionalities include:
An Array of Acceptable Payment Types: The unit offers secure processing of cards via magstripe swipe, EVM chip insert, and contactless tap. Additionally, it accepts payments from digital wallets like Google Pay, Apple Pay, and Samsung Pay.
Portable, Compact Design: Businesses can accept payments off-location at events, markets, or road shows.
Clover App Market: You'll have access to the expansive Clover App Market, containing over 100 integrations. These apps provide businesses with essential services, such as inventory management, accounting capabilities, marketing features, and other functions.
Access to Business Data: Clover Flex offers access to real-time sales data. With insights into inventory movement, sales cycles, employee performance, and customer information, you can make informed decisions about your operations.
Security Features: Clover Flex offers secure payments with features such as fingerprint sensors, end-to-end encryption, and integrated NFC technology.
---
Advantages
Efficient and secure payment processing.
Lightweight hardware.
Built-in scanner and receipt printer.
User-friendly and easy to operate.
Includes invoicing capabilities like email delivery and status tracking.
Provides real-time sales tracking and detailed sales reports.
Supports bookkeeping integrations such as QuickBooks and Xero.
Integrates with your existing online store.
Provides employee logins and permissions as well as shift management capabilities.
Potential Drawbacks
Clover Flex is only compatible with Clover POS software. This means that you will need to switch to Clover as your point-of-sale system if you want to use the device.
Since this is a proprietary device, you will need to purchase it directly from Clover or an authorized seller.
Clover Flex may not be suitable for businesses with high transaction volumes.
If you only use the device for payment processing, you'll only pay transaction fees. However, using Clover's POS software comes with additional monthly fees.
Please Note: Some of the above may not apply to Clover Flex Starter (free tier) customers.
---
A Comprehensive Look at the Features
Clover Flex is packed with remarkable features to streamline your business operations, from inventory to staffing and so much more.
1. Managing Inventory
Once you've set up your inventory catalog with stock and categories, inventory management becomes a breeze. Forget about manual stock tracking and spreadsheets—the system automates it all for you.
How does it work?
Add categories and items using the Inventory app available on your Clover Flex device.
Once items are added, you can start selling and taking payments for sales with the Register app.
By integrating an inventory optimization system like Shopventory (available from the Clover App Market) you can access automated and accurate real-time inventory reports to identify sales trends, best-selling products, and track turnover.
2. Payment Functions
You can use Clover Flex as a standalone payment system or as a complete POS system. The portable, handheld unit facilitates the following payment types:
Tapped or swiped debit and credit cards
Gift cards
EMV chipped cards
Mobile wallets (Apple Pay, Google Pay)
PayPal and Venmo
Cash or check
Keyed-in payments
3. Refunds Made Easy
The Refund app lets you easily issue manual refunds for recent and past card transactions. In addition, you can use the Orders app to refund a single item on a larger order or exchange items.
Manual refunds are recorded in the Transactions app; these records are essential to help you identify patterns, stock issues, and ways to minimize customer dissatisfaction and other recurring problems.
4. Tips and Gratuity Options
Clover Flex makes tipping easy. The device supports various gratuity options, such as percentage-based or custom tip amounts—modify these gratuity options according to your needs or preference.
5. Streamlined Receipts
The Clover Flex device features a built-in printer, allowing you to give customers receipts on the spot. By eliminating the need for a separate receipt printer, you save time and money and streamline operations.
In addition, you can customize receipts to include promotions and loyalty offers. This improves personalization and serves as a marketing tool.
Another noteworthy feature is the ability to generate digital receipts for customers to receive via text or email. Not only does this reduce printing and paper waste, but it allows you to collect customer information for marketing.
6. Efficient Staff Management
Clover Flex offers several features and integrations to simplify and streamline staff management. Some key employee management integration features include:
Time Clock. This app allows you to keep track of employee hours with a built-in time clock feature. It sends automated alerts reminding employees about upcoming shifts; additionally, it synchronizes with your schedule so you can easily monitor labor expenses and track budgets in a single hub.
Shift Scheduling. This app helps you create and manage employee schedules directly from the Clover Flex device.
Access Controls: Control employee access to certain features and functions based on their roles and permissions.
Sales Tracking: This app tracks individual employee sales performance, so you can assess and reward top performers.
7. Robust Reporting Capabilities
With Clover Flex, you can access detailed reports and analytics that provide insights into various aspects of your business. These easy-to-interpret visual reports can help you identify sales trends, popular products, and the busiest business times.
These reporting and data analysis features are key to making informed decisions and optimizing your business processes. Reports on sales, refunds, taxes, and other key metrics, are also useful in understanding customer behavior and identifying areas for improvement.
Who Does Clover Flex Serve Best?
Clover Flex caters especially well to small businesses, especially those operating as dining establishments, personal services, and vendors on the go.
When it comes to dining establishments—both quick-service and full-service—Clover streamlines ordering by syncing with kitchen ticket printers for fast, accurate order fulfillment. The handheld design of Clover Flex also allows service staff to take table-side payments.
Its design also makes it perfect for personal and professional service providers, from salons to accounting firms. The discreet handheld won't intrude on offices where space is a premium.
This benefit also extends to home and field service businesses, such as plumbers, electricians, and food trucks. These users can also take advantage of its wireless connectivity and portability to accept on-site payments and instantly track supplies.
Comparing Clover Flex With Other Payment Devices
Clover Flex vs. Clover Go
While Clover Flex and Clover Go both provide a way for businesses to take payments on the go, there are some key differences between the two mobile payment devices. At its most basic, the Clover Go syncs with a mobile phone through Bluetooth. This enables you to accept magstripe, EMV chip, and contactless payments without the need for a dedicated POS system. The Flex, on the other hand, functions as a handheld POS system on its own with a small screen, built-in receipt printer, credit card reader, and barcode scanner.
| | |
| --- | --- |
| Screen Size | Clover Flex features a five-inch HD display with a color screen for an attractive transaction experience. Clover Go doesn't have its own screen, instead using the display of the connected smartphone or tablet to show transaction info. |
| Connectivity Options | Clover Flex is equipped with 3G and WiFi, allowing merchants to process transactions even in areas with low or unstable network coverage. Clover Go connects to a smartphone or tablet using Bluetooth or an audio jack and runs off the smart device's connectivity. |
| Target Markets | Clover Go is a simple and affordable mobile card reader, popular among mobile vendors and tradespeople who don't need a full POS system or extensive features. Meanwhile, Clover Flex is a portable, feature-rich POS system. It's ideal for restaurants, retailers, and mobile businesses that want to benefit from menu and ordering capabilities, as well as inventory and staff management features. |
Clover Flex vs Clover Mini
While Clover Flex is a portable payment processing unit, Clover Mini is made for use in a single location. Here are the main differences between the two systems.
Device Size
While Clover Flex's five-inch color screen is ideal for the mobile, handheld device, the Mini offers a seven-inch high-resolution touchscreen. Although bigger than the Clover Flex, the Mini still features a compact and space-saving design compared to the full-sized Clover Station.
Connectivity Options
Where Clover Flex's combination of 3G and WiFi connection ensures reliability for businesses on the go, the Mini prioritizes speed and consistency for a single location.

The Clover Mini supports both Ethernet and WiFi functionality. While WiFi is convenient, Ethernet often provides a faster, more stable connection. Additionally, the Mini supports LTE cellular service. It is equipped with a SIM card slot and activates with a cellular data plan, allowing it to operate without WiFi or Ethernet.

Target Markets
Clover Mini is not suitable for businesses that need to take payments off-site, such as market vendors and mobile businesses. It is, however, a top choice for a wide range of small to medium brick-and-mortar retail stores, coffee shops, dining establishments, boutique stores, medical practices, and personal service businesses.
Understanding the Cost of Clover: Pricing Information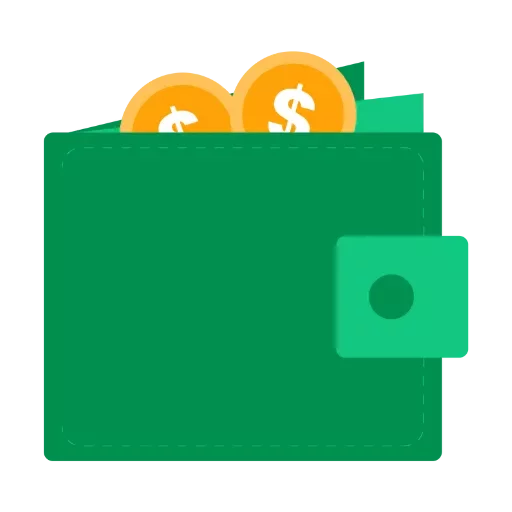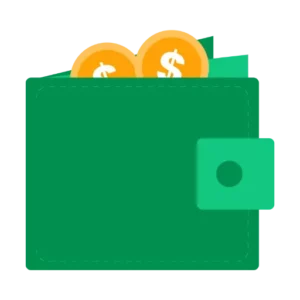 Clover offers various payment and package options to suit different business types and sizes. If you cannot invest one large lump sum ($599) for the POS hardware upfront, there is the option to pay a monthly rental fee (from $35 per month) for the hardware. In this case, the hardware remains the property of Clover. Any additional hardware—such as kitchen ticket printers, receipt paper rolls, and sticky label printers—comes at an additional cost.
In addition, if you are using Clover's software, there are various access plans to choose from. These start at $14.95 and work their way up to $85 per month depending on features and inclusions. Higher-tier packages generally have lower transaction fees.
While transaction fees may vary slightly depending on your provider partner, you can expect to pay between 2.3–2.6% plus $0.10 for card-present transactions. Keyed‑in transactions will set you back 3.5% + $0.10 per transaction.
It's important to note that pricing for Clover Flex will vary depending on the merchant services provider or reseller you purchase it from. It's best to consult Clover or a trusted reseller for accurate, updated pricing tailored to your needs.
Clover Flex: Is It the Perfect Payment Solution for Your Business?
With Clover Flex's comprehensive payment processing capabilities, your customers can make payments the way that suits them best. But to get the most out of the device, it is important to choose the right merchant services provider to ensure you get ongoing support and competitive rates.
When you partner with PaymentCloud, you get service far above and beyond the baseline. Our team is dedicated to helping you choose the best POS system for your unique needs—whether it's the Clover Flex or another unit that more effectively suits your business type, size, and budget. Contact us for more information today.
---
---
Clover Flex FAQ
What type of paper does Clover Flex utilize for printing?
The Clover Flex uses thermal paper rolls (2 .25"x 50′) with a 0.5″ core size. You can purchase these BPA-free rolls online from Clover.
How long does the Clover Flex battery last?
On a full charge, the Clover Flex has eight hours of battery life. The unit takes approximately an hour to charge to full capacity.
If a refund is processed, will processing fees be refunded as well?
No, processing fees are not refunded when a refund is processed with Clover Flex.
Which printers will Clover Flex work with?
Other than Clover hardware, the software also integrates with Star Micronic's SP700 series printers. The Ethernet and WiFi models are the only versions of the SP700 series that integrate properly with Clover.
Does the Clover Flex require ink for printing?
The Clover Flex uses thermal printing technology, which means you won't need ink cartridges.