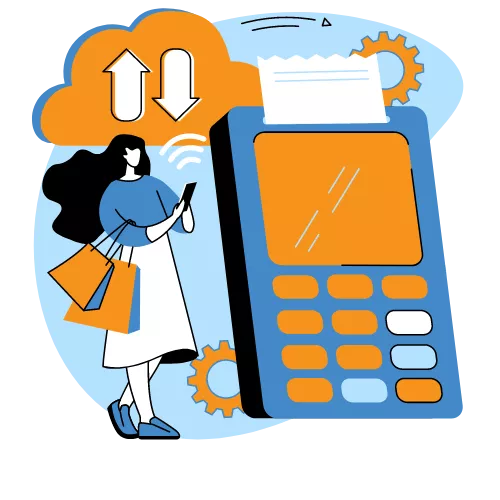 Modern businesses require payment processing platforms that offer a range of premium features, tools, and resources. Point-of-sale (POS) systems are particularly essential for businesses operating out of brick-and-mortar locations. Choosing the best POS system for your needs will help your business process transactions, track sales, manage loyalty programs, and more.
Harbortouch POS, a hardware and software point-of-sale solution for businesses throughout the United States, continues to receive attention from retail and restaurant businesses seeking low-cost payment processing. By offering no upfront costs to its clients, Harbortouch POS provides accessibility to business owners of all sizes. Users gain access to hardware and software with a host of cutting-edge tools for contactless payments, QR code payments, stock tracking, sales analysis, and more.
This Harbortouch review provides a complete overview of Harbortouch POS, its features, hardware, pricing, and a range of related topics. If you want to learn more about Harbortouch POS and what it offers your business, it's time to read ahead!
What is Harbortouch POS?
Harbortouch POS offers a full-scale point-of-sale solution to businesses in various niches, including restaurants, bars, retail stores, and more. Unlike other POS platforms, which require significant upfront investments in hardware and software, Harbortouch POS is popular for its lack of setup costs as the cost of the hardware and software is spread across a multi-month subscription.
Users can access premium hardware options—touchscreen POS interfaces, scanners, receipt printers, and more—without an upfront capital investment.
As a point-of-sale platform, Harbortouch POS functions as a modern interface for processing payments, tracking stock, returning items, analyzing sales data, printing receipts, managing loyalty programs, and conducting any other transaction-related activities. It makes it easy for business owners to accept payments via credit card, cash, or other accepted payment methods.
Overview of the Harbortouch POS System
Harbortouch POS merges free hardware with a range of point-of-sale software options, making it suitable for various industries. By partnering with Harbortouch POS's payment processing partner, Shift4, for one year, users gain access to no-cost hardware (as long as a small monthly subscription is paid). If your business does not have the resources to access high-grade hardware, Harbortouch offers an accessible alternative.
Harbortouch users can choose between two hardware options: Harbortouch Echo and Harbortouch Elite. Harbortouch Echo is a 13.3-inch tablet-based solution excellent for retail and restaurant businesses that want a sleek, basic hardware option. At a higher price point, Harbortouch Elite offers a 15-inch display and comes packed with premium features more appropriate for larger businesses with high turnover.
While Harbortouch has retail-specific POS features, the brand is still popular with restaurants, bars, food trucks, and other hospitality services.
---
Harbortouch Interface
Harbortouch POS's user-friendly nature solidifies its position as one of the leading point-of-sale providers in the United States. It's incredibly simple to upload products, create menus, calculate earnings, track sales, and more.
By offering a range of industry-specific POS software programs, users benefit from tools designed to simplify their line of work. For example, if you run a restaurant or bar, Harbortouch POS simplifies the process of starting tabs, splitting bills, removing items from tickets, and more.
The interface design also simplifies training new staff members, lowering onboarding costs and potential errors.
---
Integrations and Add-Ons
While other point-of-sale platforms offer better third-party integration options, Harbortouch POS continues to expand its partnerships with outside software companies like Uber Eats, DoorDash, Menufy, and MailChimp. Through these partnerships, Harbortouch POS empowers businesses to streamline their operations, enhance customer experiences, and drive growth in an increasingly competitive market.
---
Payment Processing
Shift4 provides payment processing services for Harbortouch POS clients. Unfortunately, there are no set processing fees for Shift4's payment options. As Harbortouch POS partners with distributors and resellers around the nation, your processing rates may vary depending on which distributor sets up your services. Therefore, business owners should seek multiple quotes before agreeing to a payment processing plan.
---
Contract Specifications
Harbortouch POS once had strict contract agreements, tying users into exclusive arrangements for up to five years. Now, new users only need to sign a one-year contract. If you want to access the free hardware options Harbortouch POS offers its clients, you must also agree to a year of payment processing services from Shift4.
---
Harbortouch POS and Security
Harbortouch POS uses a range of security measures to provide security to businesses, customers, and other parties interacting with POS systems and online ordering platforms. The company adheres to PCI compliance standards and other security tools to keep data safe. However, the company has fallen victim to credit card data theft in the past, including a significant breach in 2022.[1]Cyware Social. "Hackers Steal 50,000 Credit Cards from Portals of MenuDrive, Harbortouch, and InTouchPOS". Accessed on July 27, 2023.
---
Customer Service and Support
If your business requires consistent customer service and support, Harbortouch POS might not be a suitable option. While Harbortouch POS offers customer support to its thousands of clients, there's significant evidence that the company's support team can be challenging to contact at times. Many online reviews focus on poor customer support.
However, if your business needs to speak to Harbortouch POS customer support, dialing 800-201-0461 will put you in touch with a live customer service agent. Similarly, businesses can fill out an online contact form or use a live chat portal via the Harbortouch website.
---
Harbortouch Reviews
While Harbortouch POS is undoubtedly popular with clients seeking a no-upfront-cost solution, some online reviews display negative sentiments toward the company. For example, Capterra, an online customer review platform, has an average score of 1.7 (out of 5) for Harbortouch—this score contains 94 reviews.[2]Capterra. "Harbortouch POS Reviews". Accessed on July 27, 2023.
A lack of customer support, long contracts, and expensive payment processing are among the common complaints in Harbortouch reviews.
Harbortouch POS System Pros & Cons
Let's explore the advantages and disadvantages of picking Harbortouch POS as your point-of-sale platform:
Pros
First, let's go through some pros of working with Harbortouch POS:
Easy-to-Use Software: Harbortouch POS makes it simple to process transactions, store credit card info, upload stock, print receipts, issue refunds, accept online payments, and more. The interface is exceptionally intuitive.
No Upfront Costs: Harbortouch POS's business model ensures that you don't need a significant upfront cash investment to access a world-class point-of-sale platform. The cost of hardware and software is spread across a manageable subscription period.
Suitable for a Variety of Industries: Harbortouch POS systems are not restricted to a single industry, meaning you will find tools for restaurants, bars, liquor stores, salons, pizza shops, food trucks, and a range of retail businesses.
Free Demo Available: If you want to try the Harbortouch POS system for free, they offer a no-cost demo that provides an overview of all the core features and services available within the point-of-sale interface.
Integrations with Third-Party Software: Harbortouch POS integrates with leading third-party software programs, including popular food delivery apps such as Uber Eats.
Cons
Binding Contracts: Despite being reduced from three years to one, Harbortouch still requires users to commit to a contract.
Limited Customizability: While Harbortouch's software is praised for its simplicity and ease of use, it's not highly customizable.
Customer Support Complaints: Some users have reported less-than-ideal experiences with Harbortouch's customer service. Issues such as delayed response times and unresolved problems can frustrate businesses relying on the system for day-to-day operations.
Hardware Options
As discussed throughout this guide, Harbortouch POS users benefit from high-grade hardware options without upfront investment. So, what type of hardware choices do Harbortouch POS users have? Let's find out:
Harbortouch Echo
Harbortouch Echo (13.3″) offers premium POS features at entry-level prices. This tablet-based hardware option simplifies processing all types of orders, whether they are from a food truck, retail store, or restaurant. Its touchscreen interface prioritizes quick, on-the-go ordering — all data can be integrated across a cloud storage platform to ensure updates are live across your entire business.
Harbortouch Elite
Harbortouch Elite (15″) is Harbortouch POS's top point-of-sale hardware option. Users have access to an all-in-one design, powerful processors, touchscreen interfaces, and a host of other robust features that make running a business easier. If you want a sturdy, full-scale hardware option to support a business of any size or nature, choose Harbortouch Elite.
Harbortouch POS Fees and Pricing Plans
Harbortouch pricing varies depending on which hardware option your business chooses. The Harbortouch Echo costs $29 per month, while the Harbortouch Elite is $39 per month.
Both plans require a one-year commitment. For businesses wanting free hardware options, you will also need to sign up for a payment processing agreement with Shift4 for at least one year. Likewise, if you want to continue using the software and hardware after one year, you will need to pay monthly subscription fees.
Harbortouch POS once included extra fees and contract obligations, such as separate support fees and three-year contracts, and more. Fortunately, more competition in the market appears to have driven down pricing and contract obligations. Harbortouch POS is a much more affordable option now.
Features of the Harbortouch POS System
Let's explore some of the popular features included in Harbortouch POS: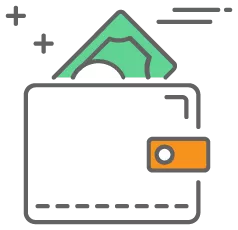 In-Person payment flexibility
Harbortouch POS simplifies accepting all forms of payment, including cash, all major credit cards, Apple Pay, EMV payment, and more.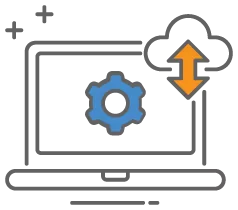 Online ordering
Harbortouch POS enables simple online payments for restaurants and other businesses wanting to process payments outside of their brick-and-mortar stores.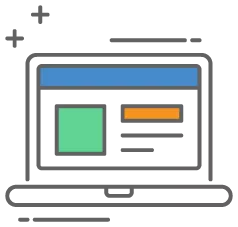 Free hardware and hardware replacement
If you sign up for a year of Shift4 payment processing, you can access Harbortouch POS hardware for "free," although you'll still need to pay monthly subscription costs.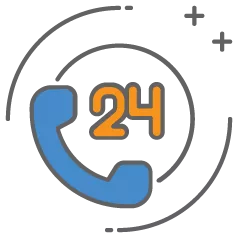 24/7 support
Harbortouch POS users benefit from 24/7 support, meaning businesses operating around the clock can call a support member whenever they need help. However, according to numerous Harbortouch reviews, the reputation of Harbortouch POS's support team is less than stellar.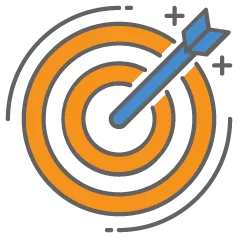 Industry-Specific POS Systems
No matter what type of business you operate, industry-specific tools can help make life easier. Whether it's splitting tabs, bulk importing stock, customizing seasonal menus, or accessing any other industry-specific features, Harbortouch POS makes it simpler. Below is a list of industries supported by Harbortouch POS:
Restaurants
Bars & nightclubs
Pizza shops
Coffee shops
Food trucks
Convenience stores
Retail stores
Liquor stores
Salons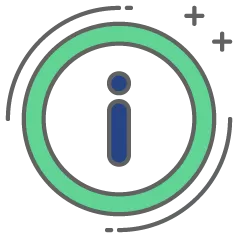 30-day trial
Harbortouch POS offers a 30-day risk-free trial. Meaning you don't need to make a long-term commitment until after your business tries the platform.
How does Harbortouch POS Stacks Up Against Competitors?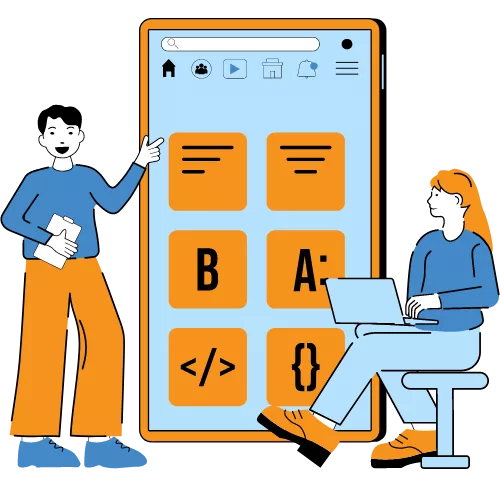 While Harbortouch POS provides easy access to premium hardware and software, there is no shortage of point-of-sale choices for modern business owners. Let's take a look at some alternatives available to entrepreneurs in the United States:
1. Square
Square provides sleek, easy-to-use POS systems to customers in restaurants, retail, and more. Likewise, the company offers a range of excellent mobile card reader options, making it simple for businesses of any size to process payments in person. If you want transparent processing rates, affordable hardware, and easy-to-use software, Square can be an excellent alternative to Harbortouch POS.
2. Stripe
Stripe combines in-person payment functionality with advanced online selling tools. If you want to develop an eCommerce platform with custom payment processing and gateways, Stripe has it all. This platform also offers transparent pricing policies, making it easy to understand your obligations.
3. Merchant Account
Lastly, if your business needs complete control over its financial accounts, you may choose to sign up directly with a merchant account provider. Many of the leading POS systems in the United States allow you to combine your own merchant account with their point-of-sale platforms. With a traditional merchant account, you can reduce your exposure to payment freezes, payment holds, high processing rates, and a range of other payment-related issues
Harbortouch POS Review and Final Thoughts
While Harbortouch POS offers an intuitive interface, "free" hardware, excellent software integrations, and a host of other benefits, other options are likely more suitable for your business. With year-long contracts, exclusive payment processing agreements, and other inconveniences, it's hard not to be tempted by alternatives that offer better deals and more integration capabilities.
It's crucial to consider the value that a merchant account can bring to your business. By choosing a reputable retail payment solution, you can ensure streamlined operations, secure payment processing, improved cash flow, and dedicated customer support.
---
Harbortouch POS FAQs
Does Harbortouch require a contract?
Yes. One of the significant downsides of working with Harbortouch POS is its long-term contractual obligations. While your business doesn't need to pay for hardware or software upfront, it will be attached to a long-term contract (one year) with significant financial obligations.
Is Harbortouch a reputable company?
While Harbortouch POS undoubtedly offers its clients excellent POS software and hardware, many complain of a lack of customer support and extensive contract obligations. The company does not have a good reputation among many users reviewing its services online.
Does Harbortouch have a good BBB rating?
Unfortunately, Harbortouch POS has an "F" rating from the Better Business Bureau.[3]Better Business Bureau. "Harbortouch America". Accessed on July 27, 2023.
Does Harbortouch use dishonest marketing strategies?
Harbortouch POS offers extensive transparency about its platform's features, including its ease of use, hardware, industry-specific tools, and more. However, the company receives complaints about dishonest marketing strategies, as it claims its hardware solutions are free. In reality, Harbortouch POS uses its subscription rates and processing fees to recover the cost of its hardware and software.
Can Harbortouch be used for online ordering?
Yes. Harbortouch offers super-simple online ordering, making takeaway orders stress-free for customers and business owners. When a customer uses your online menu to place an order, the Harbortouch POS system automatically generates a ticket.
Is there a free version of Harbortouch?
No, Harbortouch does not offer a free version to its customers. However, the company provides no-cost demos to exhibit the full features and tools available on the platform.