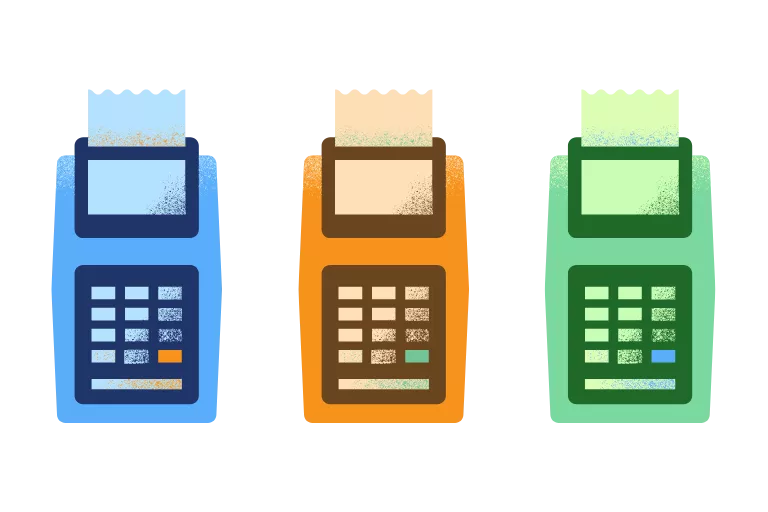 Clover POS is among today's most popular point-of-sale (POS) options. It's an all-in-one system perfect for restaurants and retail stores. But it's also not your only choice, as there are many solid Clover alternatives worth considering. Thankfully, you won't have to scour the internet to find other options. We've compiled a comprehensive list of the top Clover alternatives for 2023.
Whether you're a restaurant, brick-and-mortar retail store, or on-the-go service business, investing in the ideal POS software and hardware will streamline operations and set you up for success. Now, allow us to help set you up for success as we dive into the best Clover alternatives—including their pros, cons, features, and integrations—so you can make the best decision for your business.
The Top 5 Clover Alternatives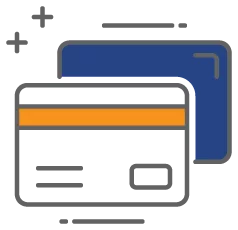 Square POS System: An All-in-One Solution
Square POS is very popular among small- and mid-sized businesses. Depending on your plan, it doubles as a POS and payment processing system with low-to-no monthly fees.
As quite popular among on-the-go operations, if you've ever bought something from a pop-up fair or local vendor, they were likely using a Square card reader to conduct non-cash transactions.
Now, let's unpack the advantages and disadvantages of using Square as a Clover alternative.
Advantages of Square as an Alternative
Square Online (an eCommerce website builder) allows you to take online payments, as well as create, manage, and track various sales channels. These online sales integrate seamlessly with Square POS, allowing you to manage your online and in-person orders in one place.
With Square Online, you can:
Build an Effective Online Store: Square Online offers easy-to-use templates that make designing an online store accessible to all users. Any Square features you already use—including customer data, inventory, and loyalty programs—will automatically feed into your online store. You don't need to use Square POS to leverage Square Online, but using them in tandem is recommended.
Leverage Free Versions With Versatile Features: Square offers a fully-functional free version suitable for all business types. You'll only pay small processing fees on in-person and online transactions.
Customize Your Software Package: The Square product suite includes software for invoicing, loyalty programs, appointment scheduling, and plenty more. Each add-on comes with its own price plan—but the ability to customize your plan means you're never paying for something you don't use.
Square Limitations to Consider
While Square Online is great for running an in-person or online store, there are some limitations to consider:
Limited Third-Party Marketplace Integrations: Square Online is excellent for selling through social media channels like Instagram and Facebook. However, Square does not integrate with eCommerce marketplaces like Amazon, eBay, and Walmart.
Lack of Features for High-Volume and B2B Sellers: Square is geared toward small-volume B2C sales. You have to jump through a few hoops to offer custom pricing.
Few Payment Processing Options: If you're using the free plan, you must use Square for payment processing. You can use PayPal if you upgrade to the Square Plus and Premium plans; however, you can't shop around for lower rates from other third-party payment processors.
What Makes Square Different Than Clover?
Both Square and Clover offer sleek hardware options for your physical store. However, Square's are significantly cheaper. For example, the Square Register lets you accept all forms of payment, comes with pre-installed software, and offers two screens—one for you and one for your customers. The set-up costs only $799 or $39/month for 12 months. Comparably, the Clover Station Duo offers similar features and a cash drawer. However, it costs $1,799 or $135/month.
If a primary part of your business is online or you plan to move to be mostly online, Square POS is the clear winner. Square Online is free to use and fully integrates with your Square POS system.
Square also offers an offline payment mode if you lose your internet connection. If you're accepting payments somewhere WiFi is unavailable, Square will still work offline.
Lastly, when you sign up for Square, they'll send you a free magstripe card reader. You'll want to upgrade to an EMV chip or contactless reader eventually, but the magstripe is enough to get you started.
---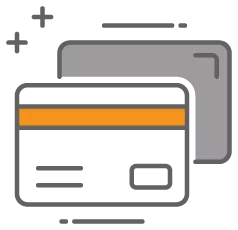 Stripe POS System: Seamless Payments and Beyond
Stripe Payments is ideal for businesses looking to integrate merchant services with their online shopping carts. Moreover, it can easily handle subscription services and recurring transactions, making it a decent alternative to Clover and Square.
At its core, Stripe is a payment processor. However, they pivot away from competitors by offering industry-leading development tools, allowing online business owners to customize payment processing solutions across several programming languages such as JavaScript, Ruby, and more.
Advantages of Stripe as an Alternative
Stripe may be a valuable Clover alternative if you fall into the following categories:
You Have a Global Customer Base: Stripe can accept over 135 currencies. It also supports payment methods like WeChatPay, China's most widely-used digital wallet. For big-ticket items, Stripe also works with several buy-now-pay-later (BNPL) providers.
Most of Your Sales Are Online: Stripe's best features are built for eCommerce. While they offer some hardware solutions for your physical store, eCommerce-minded business owners will have more to play with.
Have Some Technical Ability: Stripe lets users fully customize their checkout flow—that is, assuming they know how to code. If you have some background technology knowledge, Stripe is perfect for you. If not, you may want to partner with a software developer to use Stripe.
Some other Stripe pros include:

Stripe's flat-rate fees are fairly competitive
No additional or hidden fees for setup, account maintenance, or cancellation
Online sign-up is quick and easy
Perfect for international businesses
Many integration options
Stripe Limitations to Consider
While Stripe POS might sound perfect for your online store, some drawbacks exist:
Necessary Technical Skills: One of Stripe's biggest pros may also be its most significant con. You'll need technical know-how to fully leverage everything Stripe has to offer. Start-ups and small businesses may not have the budget to hire a software designer.
Limited In-Person Options: Stripe offers two card reader options for in-person payments. There are better options if you're a brick-and-mortar business that needs to accept credit card payments, manage inventory, and track physical sales.
Stability Issues: The most pervasive complaint about Stripe can suddenly freeze or close merchant accounts with little notice. Stripe routinely reviews your processing habits; if they deem you too risky, they can hold funds or cancel your account outright.
What Makes Stipe Different Than Clover?
When compared to Clover, Stripe offers several unique tools that make the company a valuable alternative. These features include:
Stripe Connect: As a payment platform designed for larger marketplaces like Kickstarter and Lyft (both of which are current Stripe partners), Stripe Connect allows for more complex money movement for customers who utilize marketplaces. Connect can process credit card payments in 25 countries and supports 100 currency types.
Stripe Atlas: A sophisticated toolkit allowing entrepreneurs to set up online businesses in the United States, Atlas helps you create a bank account, acquire a debit card, and begin accepting online payments through Stripe.
Stripe Sigma: This feature allows you to create fully customizable reports with SQL code on top of Stripe's built-in reporting features. Of course, you'll need to know SQL language.
---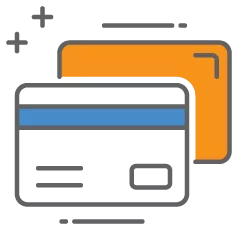 TouchBistro POS: Restaurant Management Perfected
TouchBistro is an all-in-one restaurant management POS system built by restaurateurs for restaurateurs. The entire system runs on Apple iPads and can scale depending on your restaurant size.
TouchBistro POS focuses on customer engagement and restaurant operations. Whereas other POS providers spread themselves across several industries, TouchBistro is explicitly tailored to food and beverage service.
Advantages of TouchBistro as an Alternative
Let's dive into the benefits of opting for TouchBistro as an effective Clover alternative.
Dedication to the Restaurant Industry: TouchBistro offers many unique features that streamline all facets of restaurant management. Their floor plan and table management capabilities help you and your staff visualize the dining room. You can transfer tables, assign server sections, and rearrange seating on the fly.
Flexibility: TouchBistro POS can assist any kind of food-service business. Food truck owners can build visual menus for walk-up customers and chefs can make detailed notes about new recipes.
Scalability: With TouchBistro, you can start small and scale as you expand your operation. You can add services like reservation management, loyalty programs, digital gift cards, and online ordering once you're ready to support these options. You can also add additional iPads, receipt printers, and cash drawers.
Some other TouchBistro pros include:

User-friendly interface
Customization
24/7 customer support
TouchBistro Limitations to Consider
As a Clover alternative, TouchBistro may sound like a restaurateur's dream come true, but there are a few drawbacks worth considering. For example, you'll need third-party integrations for vendor and purchase order management. There's also no trial period to see if you like it. Other drawbacks include:
Chase Preferred Clients: Business owners with Chase bank accounts will see funds deposited by the next business day. Non-Chase business owners must wait one to four business days to see the money. TouchBistro payments are also limited to US customers.
Strict Commitment to Contracts: TouchBistro users must sign a contract to use their systems. There is also no trial period, so you'll be stuck with TouchBistro until the term ends.
It should go without saying that since TouchBistro specializes in food and beverage services, it is not an option of significant value for those operating in other industries.
What Makes TouchBistro Different Than Clover?
TouchBistro stands out as a Clover alternative due to its commitment to the food service industry. Thanks to mobile iPads, servers have the entire menu quite literally at their fingertips. They can send orders to the kitchen, answer customer questions, and take payments all from the table.
Best of all, you can likely use your personal iPads with TouchBistro's software. Their customer service team will let you know if your current Apple hardware is compatible with TouchBistro's software. If not, you can always buy directly through them.
TouchBistro also offers menu, staff, and inventory management tools. After you close, you can run over 50 advanced analytical reports regarding total sales, individual performances, and customer behavior.
---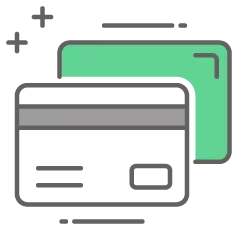 Lightspeed POS: A Robust Retail Solution
If you're looking for a cloud-based Clover alternative, look no further than Lightspeed POS. They've been a leading POS solution for over a decade, supporting companies like Goodwill, FiveGuys, and Kemper Sports. This makes sense since their POS system is specifically tailored to retail, restaurant, and golf-related business sales.
Lightspeed's most impressive feature is its granular inventory management system. It's ideal for mid-to-large-scale businesses with complex inventories. You can manage large quantities of stock at a granular level while staying on top of your incoming goods. Also, you can even create multiple product variables and bundles to further expand your offerings.
But Lightspeed doesn't just bombard you with data. It'll provide key graphics, tips, and takeaways on interpreting this wealth of information, too.
Advantages of Lightspeed as an Alternative
Lightspeed goes beyond being a POS software company. They offer comprehensive eCommerce functionalities to rival titans like Shopify and BigCommerce. Because it's a cloud-based POS system, you can run it on any internet-enabled device.
The companion app and card reader are great for taking payments on the go. Some other advantages to using Lightspeed as a Clover alternative include the following:
Customizable inventory management, with multiple locations, specialized inventory fields, and reorder notifications.
Plenty of compatible applications are available in the Lightspeed Marketplace, including reporting, accounting, marketing, invoicing, and payroll management.
50+ preset reports, including vast customization and data visualization
Integrated eCommerce platform
Freedom to choose a payment processor (for an added fee)
Lightspeed Limitations to Consider
Lightspeed's most significant pain point is the price. It can be steep for small- and mid-sized businesses that don't need such robust inventory management. For example, the cheapest option is $89/month and an extra $29/month per location, plus $50/month if you opt for a third-party payment processor. So, if you own two locations and want to use your preferred payment processor, your cheapest option is $168/month—which adds up quickly for small businesses operating on thin margins.
The price only increases if you want features like eCommerce support, advanced reporting, and omnichannel loyalty. The only way to lower the price is to sign up for an annual contract, which you may feel uncomfortable locking yourself into.
Finally, once you have the product in hand, Lightspeed's user interface will take some time to learn.
What Makes Lightspeed Different Than Clover?
Compared to Clover, Lighspeed's inventory management capabilities make it the ideal choice for complex businesses. You can quickly transfer items between stores, set up unique serial numbers for stock-keeping, and categorize your inventory by color, size, and other attributes.
Lightspeed's customer relationship management (CRM) tools allow you to build full profiles for every customer. You can add notes and save important information, which is helpful for B2B clients. Speaking of helpful for B2B clients, loyalty programs allow repeat customers to earn points whenever they shop.
Lightspeed for Restaurants features all the tools you'll need to streamline your business. It'll scale as you grow, allowing you to manage ingredients, edit menus, and set up regular deliveries across multiple locations.
Lightspeed also dips into the niche world of golf course management. With it, you'll be able to:
Offer online course reservations
Build tee sheets for any-size courses
Track revenue and other KPIs
Store golfer information
If you have a restaurant and pro shop attached to your course, LightSpeed can run your entire operation with its industry-specific features.
---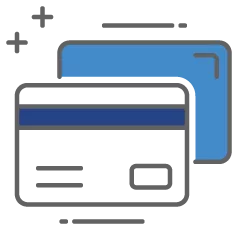 Toast POS: Expert Restaurant Experience
Like TouchBistro, Toast is built specifically for food and beverage service. However, unlike TouchBistro, it runs on the Android operating system. That means you have a wider and cheaper variety of tablets to choose from.
Toast is an all-in-one system built to help restaurateurs streamline their day-to-day processes. You'll get everything you need to accept payments, manage staff and inventory, and offer gift cards and loyalty programs.
Advantages of Toast as an Alternative
Toast presents a viable Clover alternative for certain businesses because, like TouchBistro, it is built for the restaurant industry. Let's dig into the many benefits of using Toast POS in your restaurant.
Many Ways to Accept Orders: Aside from standard POS terminals and handheld devices, Toast POS offers self-service kiosks for customers to order and pay themselves. Dine-in guests can download the Toast Order & Pay app to place orders and pay from their devices. Meanwhile, the Toast TakeOut & Delivery app rivals services like Grubhub and DoorDash. Customers can also order online via a webpage linked directly to your business's software. And if you don't have drivers, Toast will ping its network to find someone who can deliver in your area.
Built for Restaurants: Toast's hardware should withstand the trials of restaurant life, including grease, spills, heat, and falls. The software can also handle complex demands, like price adjustments and hyper-specific order modifications.
Comprehensive Add-Ons: You can pick from extra apps and services to help alleviate the workload. Such add-ons include Scheduling & Team Communication, Third Party Delivery Integrations, xtraChef by Toast, Gift Cards & Loyalty, and Toast Mobile Order & Pay.
Free Version: Toast offers a free version of its software that's perfect for smaller venues. It can also work offline, which is ideal for food truck owners or those operating with spotty WiFi.
Some other pros of Toast POS include:

Live 24/7 customer support
User-friendly interface
Cheap, entry-level packages
Toast Limitations to Consider
Toast's paid plans are among the most expensive available, and smaller operations won't necessarily need such robust features. The free version still charges you per transaction—upwards of 3.50% + $0.15 per card-not-present transaction when you pay for hardware upfront.
Some other drawbacks to Toast include:
Quote-Based Pricing: Toast isn't transparent about its payment processing fees. Sometimes, fees and hardware costs are quote-based and vary between customers. You'll only know how much Toast will cost after consulting with a rep, which can be more leg work than necessary when shopping for POS systems.
Contract Cancelation Costs: Toast will make you sign a contract. Trying to cancel before the end date comes with steep penalties.
No Third-Party Payment Processors: If you go with Toast, you must use them as your payment processor. So if you already have an established relationship with another company, you'll need to look elsewhere if you don't want to switch.
What Makes Toast Different Than Clover?
As a Clover alternative, Toast is ideal if you're running a full-service restaurant that leans on take-out, delivery, and dine-in offerings. Servers can take orders at the table with hand-held devices and customers can place their own orders via the Toast app. All orders will sync with Toast's kitchen display system, should you choose to invest in one.
Other supporting services include email marketing, scheduling & payroll, advanced reports and analytics, loyalty programs, integration with third parties, and restaurant-specific services like OpenTable, DoorDash, and Grubhub.
---
---
Essential Criteria for Evaluating a Clover Alternative
Business owners have many factors to consider when evaluating alternative options to Clover POS. What are the pricing structures? How are customer reviews? Is it scalable? Flexible? Will it integrate with your preferred systems? What features does it come with? Are you paying for more than you need?
See? There are many factors to consider! To help clarify, here are five red-line criteria for evaluating Clover point-of-sale alternatives.
1. Feature Set: Identifying Must-Have Features in a POS
A POS system worth your time and money should come with the following features:
Secure Payment Processing: Protecting your customers' personal information is your responsibility. When choosing a POS system or payment processing partner, dig into their security measures and track record with fraud.
Multichannel Payment Capabilities: The more ways customers can pay, the more they'll spend. Invest in a system that accepts mobile payments, digital wallets, and ACH transactions. Imagine a customer forgot their credit card at home—you could lose the sale if you can't take Apple or Google Pay.
Robust Data Analytics: The best POS systems offer extensive reporting on every facet of your business. You'll quickly identify your peak hours and can adjust schedules and offerings accordingly. You can also keep costs in check, which is crucial to running a profitable business.
Ease-of-Use: A POS system should be easy to use. You shouldn't have to consult the owner's manual to place a take-out order or authorize a refund.
2. POS Hardware: Maximizing System Capabilities to Grow Your Business
Clover has some of the best POS hardware on the market. When shopping for alternative options, ensure that their hardware stacks up.
Touchscreen Monitors: These make it easier for employees to key in orders and take payments. Customers can also use their finger or a stylus to sign to authorize sales.
Flexible Payment Terminals: With the onset of EMV chip cards, eWallets, and contactless payment methods, magstripe-only readers are becoming outdated. Ensure you're using the latest technologies to accept credit cards.
Crucial Accessories: Your POS provider should furnish you with receipt printers, cash drawers, and barcode scanners. You may also need a keyboard to enter information manually.
Digital Scale: If you sell products by weight, ensure your POS partner can provide a digital sale or that their product will integrate with your current scale.
3. Pricing Structure: Considering Cost-Effectiveness and Flexibility
Most choices come down to cost, but what's important is that you're paying for POS services you actually use. Some POS providers (like Square and Toast) offer free software versions. Others charge fixed monthly premiums to use their systems. Keep in mind, if they double as your payment processor, you'll pay percentage fees on every transaction. For example:
Clover charges 2.3% + $0.10 for in-person transactions with most plans.
Toast ranges between 2.49% and 3.50% (both are + $0.15/transaction) depending on certain options.
Lightspeed and Square charge 2.6% + $0.10 per in-person transaction. (Square goes up with online orders, manual entries, and invoices).
Stripe charges 2.9% + $0.30 for online transactions and 2.7% + $0.05 for in-person.
Do your due diligence. Compare subscription plans and hardware costs between providers to see which product fits your needs and works with your budget.
4. Customer Reviews and Satisfaction
Extended downtime can lead to lost revenue. Glitches can cause botched orders in the kitchen or on the sales floor. The best POS solutions provide around-the-clock customer support to remedy these issues before they become problems. Make sure to dive into customer reviews when researching your POS options. Look for business owners in your field to see what kind of experience they had with the software.
Around-the-clock support is especially crucial for bars and restaurants open well into the late night or early morning. You'll need to get someone on the phone ASAP if the system crashes during a busy late-night service.
5. Scalability and Integration Options
While most of your business can run through your point-of-sale system, it'll need to integrate with other critical software. Furthermore, if you run an online business, your system must work with WordPress, Shopify, Magento, or whatever eCommerce platform you use.
Remember that your business and POS system should grow side-by-side. TouchBistro can keep adding new iPads as you hire more staff. Toast can scale to manage multiple locations. And the Lightspeed marketplace offers many applications that integrate well with their software.
Which Clover POS Alternative Is Right for Me?
Choosing the right POS partner for your business is among the most significant decisions you'll make as a business owner. Here are some questions you should ask yourself before buying hardware or signing contracts.
What Type of Business Am I?
Food and beverage businesses may lean toward POS systems specific to their industry, like TouchBistro and Toast, whereas small-scale retailers and traveling merchants may do well with Square's affordability. Finally, online-only sellers can leverage Stripe to build their digital stores.
What Are My Current Pain Points?
What is your current POS not doing for you? If you have complex inventory issues or needs, maybe you need something like Lightspeed, known for having the best-in-class inventory management systems.
How Much Hardware Do I Need?
Clover's hardware is pricey, but it's also some of the best available. Consider your hardware needs before committing to steep up-front payments. For example, does everyone need a handheld or just core employees?
What's My Budget?
This is likely the deciding factor. After comparing price plans and hardware costs, go with the system that meets your needs without breaking the bank. Bells and whistles are great, but costly if you're not using them.
Steps to Take Before the Switch From Clover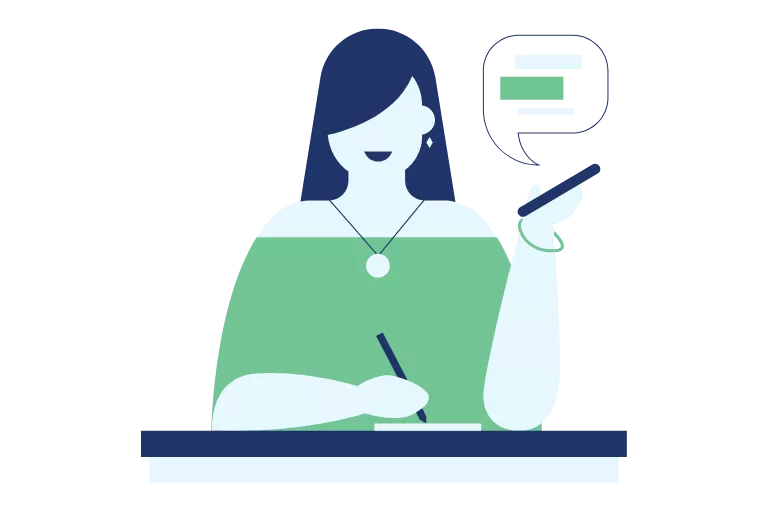 If you're moving away from Clover in favor of an alternative, there are some critical steps you'll need to take. Here are four best practices for executing a seamless migration:
1. Gather Your Data
Your current system is full of critical data. Use this time to "clean" your data to ensure a smooth transition. First, get rid of old information you no longer need. Next, back up all relevant information on an external hard drive.
Before committing, ask your prospective provider how their system handles data transfers. Can it manage bulk imports or will you need to enter everything manually?
2. Consider Your Most Important Insights
A new system may come with an abundance of new data and reports. Don't get overly excited. Determine which categories are most important right now. You can always add new reporting categories as your business grows.
3. Determine Your Integration Needs
Most integrations incur added fees unless they're provided directly through your provider. The more apps and services a system integrates with, the more flexibility you'll have when shopping around.
4. Take It for a Test Run
Most POS providers offer trial periods and free demos. While taking a system for a test run, actively look for issues that could arise within your business operations. Don't hesitate to call their other customers either—they'll probably give you the most honest review of the system.
Making an Informed Decision for Seamless POS Operations
Choosing a POS system is a massive undertaking. And with so many options—the ones we've discussed here only scratch the surface—it can be hard to decide which system is perfect for your business. But when it comes to finding the linchpin system for your business, PaymentCloud is here to help!
Whether your focus is on pricing, versatility, industry specialization, or elsewhere, your dedicated PaymentCloud account manager will do the deep digging to draw up a list of options that make sense for your business. We'll present you with an honest view of the field, so you can make an informed choice for your business.
Clover, Square, Stripe, TouchBistro, Lightspeed, Toast—these are all great options, but they're not your only ones. If you're ready to get started with the perfect POS retail solution, reach out to us at PaymentCloud today!
---
---
Clover Alternatives: Frequently Asked Questions
Can I migrate my existing data and inventory from Clover to an alternative POS system?
Yes, you can export inventory data into Excel and save it as a Comma Separated Values (CSV) file. From there, you can import it into your new system.
Are there Clover alternatives suitable for businesses in specific industries, such as retail, restaurants, or service-based businesses?
Yes. TouchBistro and Toast are built for the food and beverage industry. Lightspeed supports food service, retail, and golf courses. And Stripe is perfect for online-focused businesses.
Are there any additional transaction fees or hidden charges associated with Clover alternatives?
Every POS provider will charge monthly licensing fees for their services and software. Those that double as payment processors will charge percentage fees per transaction. Let's examine Square and Stripe as two examples.
Square's Fees break down as such:
2.6% + $0.10 per transaction for contactless, chip-dipped, or magstripe-swiped payments
3.5% + $0.15 per transaction for manually-entered payments
2.9% +$0.30 for invoices
With Square, there are no monthly or hidden fees for credit card processing. All fees are taken out before funds are deposited in your linked bank account. Additionally, there are no fees for cash, check, or gift card payments.
Meanwhile, Stripe charges a flat 2.9% + $.30 per transaction with:
+0.5% for manual entrees
+1.5% for international cards
+1% for currency conversations
You can also design a custom package for your business with different payment structures. These are ideal for businesses with large volumes of transactions or high-ticket transactions, as 2.9% processing fees can add up quickly.