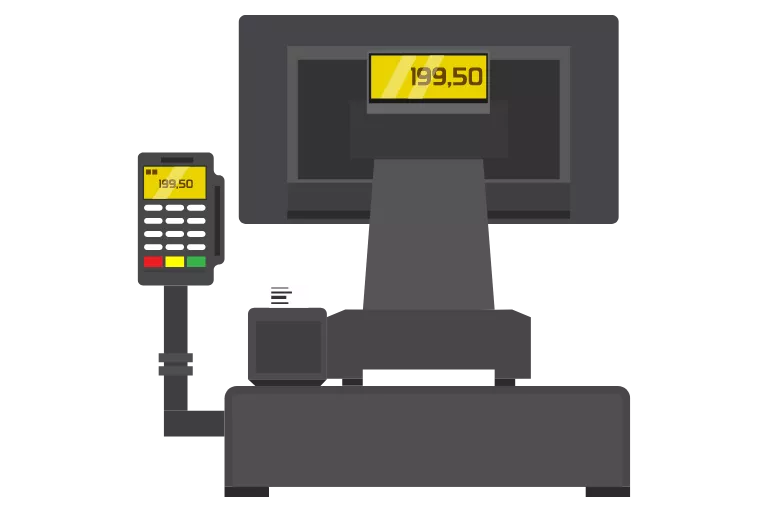 When sifting through point-of-sale (POS) options for your business, you've probably come across a wealth of possibilities: Clover, Lightspeed, and many other POS alternatives in the market. While they can all streamline payments and elevate customer convenience, finding the right POS system entails more considerations. Pricing models, support options, and inventory management can all have a significant impact on your bottom line.
In this article, we'll compare two of the most popular POS systems: Clover and Lightspeed. While both offer a range of features to help businesses manage their operations, key differences might make one a better fit for certain trades over the other. Let's take a deep dive into the key elements to consider when deciding which system best aligns with your needs.
Clover vs Lightspeed POS: Quick Overview of the Basics
Clover and Lightspeed each offer distinctive advantages for different business types.
Lightspeed is well established with over a decade of leading POS service, holding well-known clients such as Five Guys, Sony, and KemperSports. The tech-savvy platform offers cloud- and browser-based systems and an app for iOS devices. Additionally, Lightspeed's expansive inventory management features make it ideal for large, established stores that can take out lengthy contracts. The platform also offers each account holder 24/7 support and a dedicated account manager.
However, small- to medium-sized businesses and new retail outlets may find the vast array of features overwhelming for their establishment and the accompanying cost too much for their basic requirements. In this case, Clover offers a user-friendly range of software and hardware for various business types, from service providers to retailers to restaurants.
Clover vs Lightspeed Comparison: A Detailed Analysis
One of the key differences between Clover and Lightspeed is the focus of their features. While Clover aims to offer a user-friendly solution, Lightspeed POS provides specialized tools to optimize retail operations.
Clover POS: The Power of All-In-One Point-Of-Sale Solutions
Clover's all-in-one service provides hardware, software, online capabilities, in-person payment processing, and additional business software solutions such as customer engagement and employee management. The Clover POS system lets you accept payments via credit cards, debit cards, and digital wallets, as well as checks and cash.
Clover customers have access to 24/7 telephone support and a rapid deposit feature. Additionally, you can set up digital and physical gift card acceptance, as well as a loyalty rewards program.
Allowing you to manage your whole business under one platform, Clover POS software also offers eCommerce options, inventory management, and employee management as built-in features. Particularly helpful for restaurants, Clover also includes built-in floor planning, QR code ordering, and menu management features.
Clover offers over 450 optional additional apps designed to enhance your POS system. These include accounting integration, table reservation management, and appointment scheduling.
Regardless of the combination of Clover hardware and software you choose for your business, the system will offer reporting tools that:
Track your revenue
Identify your busiest times
Highlight best-selling items
Aggregate sales across store locations
Display end-of-day reports
Track each employee's sales
---
Lightspeed POS: Optimizing Retail Operations with Comprehensive Tools
Lightspeed Retail is a cloud-based retail POS system providing hardware, software, and payment processing solutions for online and brick-and-mortar stores. In addition to credit cards, consumers can also make payments with checks, gift cards, and cash. Lightspeed also offers industry-specific solutions for restaurants and golfing establishments.
The platform is known for its excellent inventory management capabilities. Business owners can easily monitor sales and inventory across multiple options, including product sorting variations such as location, size, color, and more. You can transfer stock between stores and upload vendor catalogs to enable new stock orders directly from your POS system.
In addition to payment processing and inventory management, features available to Lightspeed Retail POS customers include:
Mobile checkouts
Customer relationship management
Employee management
Performance trackers
BNPL options
Accounting tool integrations
Loyalty programs
Marketing options
Full eCommerce setup
Data reporting on sales, losses, and inventory
Clover vs Lightspeed POS Hardware: Evaluating the Physical Components
Lightspeed and Clover both offer various hardware options to suit different business scenarios.
Clover POS Hardware: Robust and Versatile Devices for Seamless In-Store Transactions
From the simple Clover Go to its full POS station set up with a receipt printer and cash drawer, Clover has an option for every business size and type. These are the primary hardware devices available and may be bundled in various combinations with software packages.
| | |
| --- | --- |
| Clover Go | Clover Go is the most cost-effective device available for in-person payments. The small device syncs with your mobile phone via Bluetooth, enabling you to accept contactless, magstripe, and EMV chip payments. This is ideal for on-the-go vendors, workers who travel to client locations, and small home businesses. |
| Clover Flex | This five-inch handheld device is an all-in-one wonder. It can take orders, scan bar codes, process payments, capture customer signatures, and print receipts. |
| Clover Mini | Clover Mini is ideal for a basic countertop checkout station. The tablet-size unit swivels to face employees or customers as needed; it can scan bar codes, process payments, and print receipts. Unlike Flex and Go, Clover Mini can also take EBT payments since it accepts PINs. |
| Clover Station Solo | The Clover Station Solo system features a 14-inch touchscreen, cash drawer, receipt printer, built-in camera, barcode scanner, and fingerprint login for a comprehensive and efficient checkout experience. You can upgrade the Clover Station Solo to a Station Duo by adding a Clover Mini for customer use. |
---
Lightspeed Products: Tailored Hardware Solutions for Diverse Business Needs
In addition to the below primary payment hardware devices offered by Lightspeed, the provider also supplies Bluetooth and USB barcode scanners, label printers, cash drawers, iPad stands, and more. Set up the perfect combination of units to meet your unique business needs.
| | |
| --- | --- |
| Mobile Tap | The Mobile Tap terminal is only available for payment in the United States and offers tap, chip, and swipe contactless payments. |
| WisePOS E | This mobile device allows you to take payments at a storefront counter or at the curb, which is ideal for businesses offering click-and-collect. |
| WisePad3 | The WisePad3 is a Bluetooth payment terminal available in Canada only. It allows you to take payments anywhere, making it ideal for vendors on the road, in-store, or at markets. |
---
---
Clover vs Lightspeed: Pricing, Costs, and Value
When picking a point of sale (POS) system for your business, pricing is a critical consideration. Both Lightspeed and Clover offer competitive pricing, but it's important to compare the costs and value of each system before making a decision.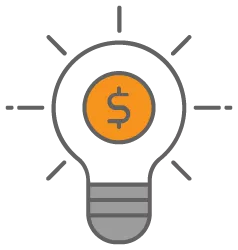 Clover Pricing
Clover's pricing is more flexible, with payment and package options specifically designed for quick-service dining systems, full-service restaurants, retail, professional services, and field businesses. You can opt to pay monthly without an upfront lump sum. However, the hardware will remain under Clover's ownership. Alternatively, you can purchase the hardware outright and pay a smaller monthly fee for software services.
Retail Plans start at $14.95 per month for basic setups, with additional one-time hardware purchase fees. Fees go up to $175 per month for Advanced Plans without hardware ownership.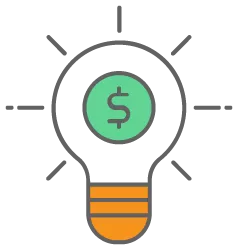 Lightspeed Pricing
Lightspeed offers both monthly and annual payment plans for its POS software. Their prices range from $69 per month for basic plans to $229 per month for advanced plans.
Lightspeed Retail offers two hardware kit options—iPad or desktop—each of which comes with a receipt printer, cash drawer, and scanner. iPads, desktops, and other hardware options are quote-based and purchased separately from your software plan.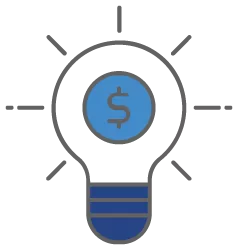 Assessing Fees and Additional Add-Ons for Each Platform
When using Clover's parent company Fiserv as your payment solution, you will pay credit card processing fees between 2.3 to 2.6% plus 10 cents for in-person transactions depending on the plan you choose. Higher plans generally come with lower processing fees and online and keyed-in transactions incur a fee of 3.5% plus 10 cents. However, prices may differ if you use another service provider. Note that Clover also charges setup fees. There is a $50 debit card setup fee for new merchants and a $150 application fee.
Lightspeed charges 2.6% plus 10 cents for in-person transactions. Manually keyed transactions incur a fee of 2.6% plus 30 cents. Lightspeed payments include no-cost PCI compliance and fraud protection. Payments will reach your business bank account within two business days and chargebacks will cost you $15. Businesses processing over $250,000 annually can also contact Lightspeed for better custom rate quotes.
Clover vs Lightspeed: Exploring Strengths and Limitations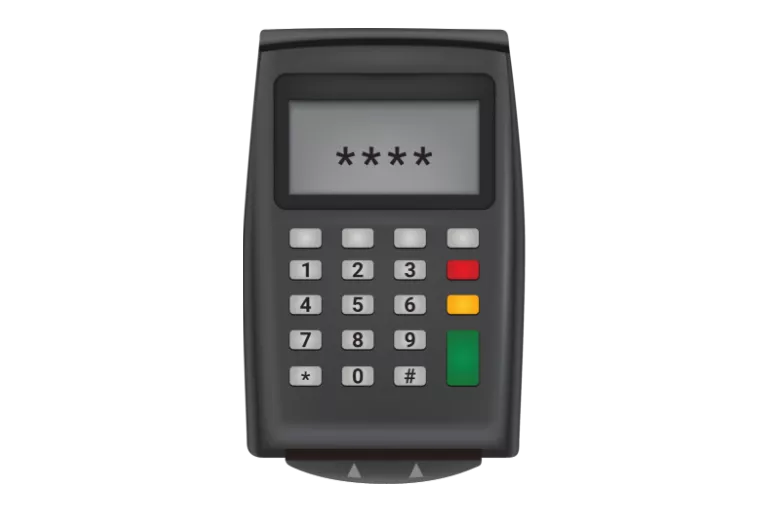 Clover and Lightspeed both have similar features to monitor employees' shifts and sales. However, regarding detailed inventory management features, Lightspeed takes the cake with an impressive level of functionality, customization, tracking, and reordering functions.
While Clover offers many plans and payment options, pricing is not always straightforward. Pricing will also depend on whether you buy it directly or through a reseller from Clover. These factors make it difficult to compare options accurately between packages and against other payment solutions. Additionally, customers have reported long wait times for assistance from Clover support staff. Long wait times can interfere with your business collecting payments and cost you sales.
Lightspeed customers, on the other hand, generally report exceptional customer service. All tier customers receive a free onboarding session, 24/7 phone and chat support, guides, and webinars. And since you are matched with a dedicated account manager, you can contact the right person sooner. However, you must take out a long-term contract with Lightspeed for the best pricing. This leaves you with hidden or unforeseen costs once you've signed up—and little flexibility as business changes.
Seamlessly Connecting with Third-Party Applications
Both platforms allow third-party integrations. The Clover App Market offers over 450 apps, allowing you to expand business tools. While some of these integrations are free, others can add a hefty sum to your monthly fee. If you have a specific integration you want to connect, it's advisable to confirm this capability and any associated fees with the provider beforehand.
Lightspeed also offers various integrations, from CRM tools to eCommerce options to shipping support—some of which come automatically included in higher-tier plans. You can also integrate with third-party credit card payment processors; however, you'll have to pay extra for the monthly subscription if you don't use Lightspeed Payments.
Clover vs Lightspeed: Which Is the Right Pick? Factors to Consider
When it comes to choosing the right POS system, start by identifying your unique business requirements and then consider the following factors:
Business Size: If you operate a business with many locations, Lightspeed may be the better option, as it offers more advanced features for managing multiple locations.
Type of Business: Lightspeed is known for its robust inventory management features, ideal for multi-location retail outlets. Clover offers more generalized, entry-level software.
Ease of Use: Clover is known for its user-friendly interface, while Lightspeed can present a steeper learning curve—but it offers more customization options.
Payment Processing: Both Clover and Lightspeed offer integrated payment processing, but Clover has more options for accepting different types of payments.
Depending on the complexity of your operations, there are multiple other factors to consider. The good news is there are merchant service providers that can help you navigate the best solution for your business needs. They can provide you with insights into alternative options that may be even better suited to meeting your budget and feature requirements.
Finding the Perfect Retail POS System for Your Business's Success
The right POS system is not only about budget and reliable hardware. Considering additional features can significantly help you streamline your business operations and improve the customer experience. Many offerings, such as Lightspeed and Clover, allow you to run third-party processing software on their hardware while others still simply run on third-party software entirely, without their own unique devices.
A merchant service provider can be instrumental in finding the right POS retail solution for your business. They can assess your needs, evaluate hardware and software options, ensure compatibility, assist with payment processing integration, provide ongoing support, and help you make an informed decision.
---