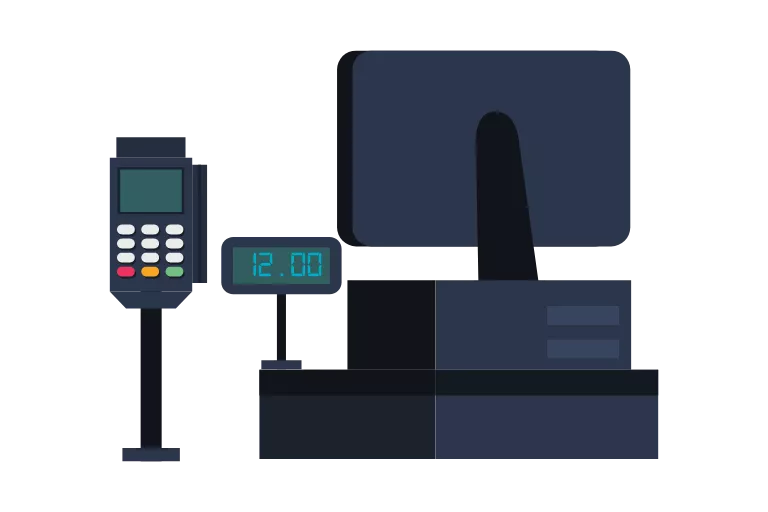 When it comes to selecting a point-of-sale (POS) system for your business, there are many options available. Choosing the right solution—be it Clover, Toast, or another popular POS alternative—can help you reduce business costs, improve operational efficiency, and drive sales. But how do you know which makes the most sense for your business?
Let's compare two of the most popular POS systems mentioned above: Clover and Toast. With a focus on unique features, hardware, pricing, and suitability for different business types, we'll help you determine which platform—if either—is right for your needs.
Clover vs Toast: Key Functionalities & Capabilities at a Glance
Clover and Toast each have unique benefits for different industry scenarios.
From eCommerce and professional services to restaurants and home businesses, Clover POS offers designated packages to simplify business operations. Clover's all-in-one solution offers a range of user-friendly software and hardware options to take care of payment processing. In addition, it comes packed with features to streamline inventory, sales, and staff management.
While Clover's design makes it versatile for a range of industries, if you're in the food and beverage (F&B) industry, know this: Toast was designed specifically with you in mind. The platform assists dining establishments with daily operations and long-term management. Toast also equips you with everything you need to accept payments, manage staff, track inventory, and streamline orders.
Toast vs Clover: Analyzing Key Features
As highlighted earlier, the fundamental difference between Clover and Toast is the focus of their POS features. While Clover aims to offer a user-friendly all-in-one solution, Toast focuses on providing specialized tools to optimize restaurant operations.
Clover POS: Leveraging the Power of Versatile Point-of-Sale Solutions
Clover's all-in-one service provides everything you need to get going, including both hardware and software, as well as online and in-person payment processing. The system lets you accept a wide range of payment types, including digital wallets, ACH payments, cash, and credit cards.
Clover system includes reporting tools to help you track various sales and employee performance metrics. Its rapid deposit feature allows for fast payment access. You can also set up digital and physical gift cards, as well as loyalty programs, right in the system.
With inventory management, eCommerce support, staff management, and basic restaurant features, such as QR code ordering and menu management, Clover lets you manage your whole business under one platform.
To extend Clover's capabilities according to your unique business needs, the platform offers access to hundreds of applications as additional add-ons, including accounting tools, marketing features, and appointment scheduling.
---
Toast POS: Streamlining Restaurant Operations with Specialized Tools
Much like Clover, Toast's restaurant-focused service provides hardware and software, as well as online and in-person payment processing. Toast provides detailed reports so you can stay updated on your live sales, staff, and inventory. You can gain significant insights into your business and make prompt decisions through custom reports.
Toast's mobile ordering and checkout features enable your staff to take orders and process payments right at the diner's table. Customers can also place online orders and track their meal delivery in real-time.
The platform's menu update features allow you to make adjustments to your menu on the fly—ideal for businesses with seasonal menus and daily specials. The software also simplifies the tracking of ingredients and prices, which significantly aids in keeping establishment costs in check. Additionally, Toast clients receive 24/7 telephone support and can set up gift cards or a loyalty rewards program.
Clover vs Toast: Hardware Comparison
Toast and Clover both offer a variety of hardware options to suit different business scenarios.
Clover POS Hardware: Robust Devices for Seamless In-Store Transactions
Clover provides payment hardware devices for businesses of all sizes and types, available in bundles with software packages.
Their most cost-effective device, Clover Go, accepts contactless, magstripe, and EMV chip payments—perfect for market vendors, mobile workers, and home businesses.
Meanwhile, Clover Flex is a comprehensive handheld device offering barcode scanning, payment processing, customer signatures, and receipt printing.
For basic checkout stations, the tablet-size Clover Mini is ideal. It scans bar codes, accepts payments, prints receipts, and—unlike the previously-mentioned offerings—can take EBT payments since it accepts PINs.
The Clover Station Solo has a 14-inch touchscreen, cash drawer, receipt printer, camera, barcode scanner, and fingerprint login. Upgrading to the Clover Station Duo adds a Clover Mini for customer use.
---
Toast Products: Tailored Hardware Solutions for the Food & Beverage Industry
Toast's hardware solutions are bundled according to your needs and budget. The provider offers POS terminals, card readers, scanners, sale tablets, and Toast Tap which allows patrons to pay with digital wallets. Toast hardware also includes POS accessories such as bar printers, kitchen display screens, routers, cash drawers, scales, and more.
If you're just getting started, you truly can set up everything you need for your F&B POS system using Toast. You can also start with a basic set-up and expand slowly as suits your budget.
---
---
Clover vs Toast Pricing: Comparing Costs & Additional Add-Ons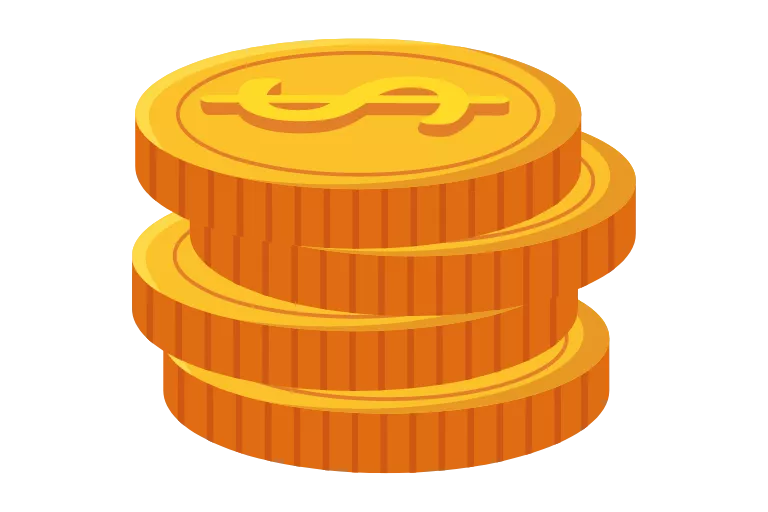 Both Toast and Clover lack transparent pricing, making it challenging to compare their different offerings—as well as how they match up against competitors. Although both providers offer a basic idea of hardware and payment processing costs, they often tailor custom solutions, which vary in price.
Clover offers a variety of payment and package options specifically designed for different business types. While pricing varies according to business type, each industry offering is generally represented at all tiers.
For example, a Starter Plan for retail businesses begins at $14.95 per month and can go up to $175 monthly for the Advanced Plan. The monthly fee will depend on:
Whether you purchase or lease hardware
The hardware items you need
The features included in your package
The size of your business and annual sales
Add-ons such as paid app integrations
Toast also offers various plans ranging up to $165 monthly; however, plans and pricing are largely customized to each business's needs. Toast sets itself apart with a new free plan—the Quick Start Bundle—that only charges businesses for payment processing. Although features are limited, it's a great option for single-location coffee shops and food trucks.
Toast Now is the platform's digital ordering solution, including features such as online ordering, delivery services, and marketing. Monthly rates start at $75 and go up to $175 for the premium plan. Even if you use a different POS provider for your in-person sales, you can still use Toast Now for your online business.
Assessing Fees, Subscriptions, and Optional Features
Unlike Clover, you must use Toast as your payment processor to use their software as your POS solution.
Credit card processing fees are not detailed on Toast's website, since this depends on your establishment's business structure. Prices are customized to the business and transaction volume, with an approximate in-person card processing fee of 2.49% + $0.15 per transaction. Restaurants pay standard card-not-present processing fees for online orders: 3.5% + $0.15 for Visa, Mastercard, and Discover, and 3.89% + $0.15 for AMEX. The same rates apply for keyed-in transactions.
If you are switching from another service provider, Toast does offer to match your current card processing rates; however, there is a catch. Toast's merchant agreement states that credit card processing fees can increase at any time during your contract. This makes it hard to plan in an already volatile market.
A challenge faced by both Clover and Toast customers is that of getting out of long-term contracts, often as long as 36 months. Cancellation incurs an early termination fee—usually the sum of your remaining contract period fees plus processing penalties.
Clover recommends using its parent company Fiserv for payment processing, although it is not mandatory. If you do, you will pay 2.3–2.6% plus $0.10 for in-person transactions. Online and keyed-in transactions incur a fee of 3.5% plus $0.10. Prices may differ if you use another service provider.
Note that Clover may also charge setup fees in many cases, including a $50 debit card setup fee for new merchants and a $150 application fee.
Clover vs Toast Customer Support
Both Toast and Clover include customer support in every software subscription. Toast offers access to service staff support via phone 24/7, as well as email and chat support. The platform offers a variety of top-notch training materials free of charge. However, further platform configuration and installation services are also available but may incur a nominal fee.
Clover POS review guides score the platform well on customer service but the platform lacks online chat support. Remember that customer service for payment issues must come from your alternative payment provider if you do not use Clover for payment processing.
Which POS Works Best? Factors to Consider
When it comes to choosing a POS system, start by identifying your unique business needs and then consider the following factors:
Integrations: Both Clover and Toast offer a variety of in-house and third-party integrations. While some of these integrations are free, others will hike up your monthly subscription fee.
Business Size: Toast offers a free plan, which can especially benefit those just starting a small business.
Type of Business: Clover offers custom solutions for a variety of business types to ensure you get the best features for your specific needs. Toast is designed more specifically for food-based establishments.
Operating System: Toast offers an Android-exclusive POS, while Clover offers Android and iOS device compatibility.
Capabilities: Besides payment processing, consider functions that support tracking and management of staff, menus, payroll, inventory, deliveries, and marketing. Also, take note of the reporting tools included in your package.
Of course, the complexity of your operations might dictate other additional factors to consider, such as price, contract length, the cost of hardware investments, and multi-location operations support. By partnering with a merchant services provider, however, you can obtain expert guidance as to which POS system in today's market will be more useful for your particular business.
Core Features: Examining Each System's Strengths and Limitations
When determining which system is best for your business, it's important to identify any limitations that may hinder growth. While both Toast and Clover offer 24/7 customer support, yet lack pricing transparency, key distinctions would make one more suitable for your business than the other.
Clover's all-in-one, easy-to-use POS solution comes with an expansive range of hardware options and business management features. The service is ideal for small businesses since it helps streamline payments, staffing, and operations. Clover offers fraud protection up to $100k, robust reporting tools, and inventory management capabilities.
A stand-out attraction of Toast's POS solution for small businesses is its free plan. It's important to note that Toast is specifically designed for the food and beverage industry. So, if you have a restaurant or hospitality establishment, its capabilities will make it far superior to general POS providers for your operations. However, if you have another type of business, you likely won't benefit much from the platform.
Selecting the Ideal POS System for Your Business
With so many available options, the saturated payment industry can be hard to navigate. New highly-specialized options seem to pop up every day and you can't possibly find time as a business owner to vet them all. For example, Toast is a well-known brand name but if you're not a food-based establishment, it may not effectively support your operations. And Clover, while a more industry-agnostic offering, does not offer clear pricing transparency.
The right POS system should work for your business, enhancing efficiency and improving operations—while also fitting into your budget. That's why it's important to partner with a merchant service provider dedicated to finding the perfect solution for your individual needs. They can provide a retail payment solution tailored to your operations without you worrying about budget and time constraints.
---