Your payment platform represents the final barrier to securing a sale—the very culmination of your entire customer journey. And while it might seem like any of the available payment processing solutions will work for your business, choosing between major processors like Clover or Stripe can majorly impact your sales funnel. Not to mention that in making this difficult decision, deciphering your options might make you feel like you're drowning in technical jargon. To make it a little easier, we've compiled the relevant insights regarding Clover and Stripe below.
Clover vs Stripe Overview: Understanding the Key Similarities and Differences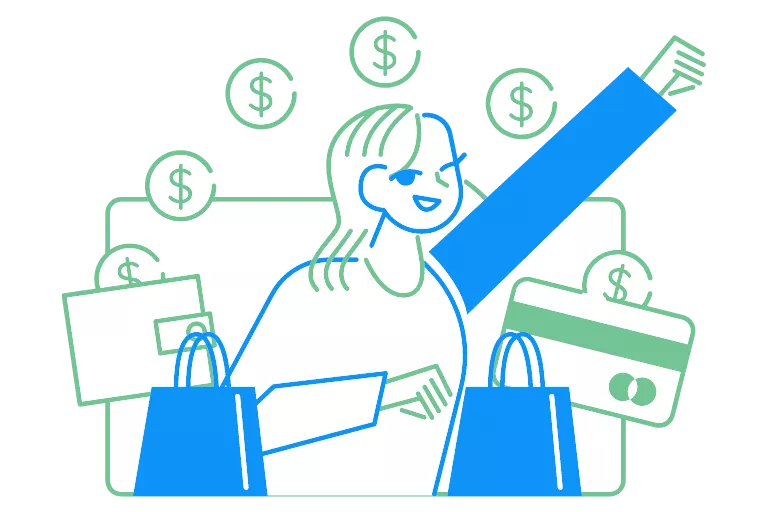 When it comes to basic functionality, Clover and Stripe are fairly similar. Both accept most major forms of payment and meet industry standards in terms of security. That said, considering where they diverge might add more insight.
Clover is designed as a point-of-sale (POS) system primarily for retailers, restaurants, or other in-person businesses. It has additional features like inventory management, reporting analytics, employee oversight, and customer loyalty programs.
Stripe, on the other hand, is an online payment platform that enables businesses to accept payments through websites, mobile apps, and online marketplaces. Rather than incorporating additional features like Clover, Stripe primarily focuses on payment processing and provides additional tools for businesses to manage subscriptions, recurring payments, and fraud prevention.
Clover POS vs Stripe Software: Exploring their Functionality and User Experience
Now that you understand the basic distinction between these two platforms, let's delve a little deeper into the software capabilities of each platform.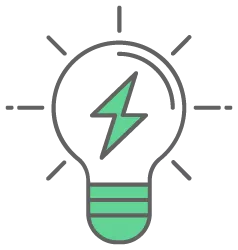 Clover POS: A Powerful All-in-One Point-of-Sale Solutions
Clover offers an intuitive and user-friendly interface that's relatively easy to learn. If you choose Clover, your team will generally interact with your system through POS hardware, instead of the digital processing service.
Clover's POS hardware must be purchased to process credit cards in all cases, except when interacting with the platform's virtual terminal. However, the platform's mobile app may prove ideal for business owners who need remote access to information.
Essentially, Clover presents an all-in-one solution primarily geared toward in-store transactions.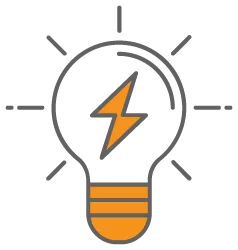 Stripe Payments: Seamless Online Payment Processing
Stripe also prioritizes their users' experiences on the platform with a sleek and responsive design. The software is geared toward online payment processing and is simple to integrate with a digital storefront.
While it comes as a less comprehensive solution, its more straightforward design is easier to set up. This ease of use also extends to customers—payment processing features are compatible with most operating systems, and the checkout portal offers a streamlined experience.
Stripe vs Clover POS Hardware: Evaluating the Physical Components
To better understand each solution's suitability for your business, let's review the hardware of these two options. Like most other aspects of the two platforms' designs, Clover focuses primarily on in-store functionality, while Stripe prioritizes on-the-go processing.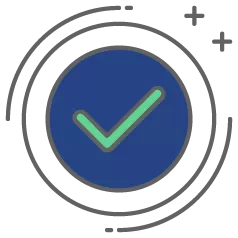 Clover POS Hardware: Robust and Versatile Devices for In-Store Operations
Clover hardware comes in several different forms. So, let's go through your options:
Clover Go functions as a portable card reader that hosts open, pending, and processed transactions with encrypted technology.
Clover Flex is a handheld device—but one step up from the Clover Go, as it can manage inventory and refunds.
Clover Mini works as a tabletop POS system that can perform more advanced functions like payroll (on top of all the previously-mentioned processing capabilities).
Clover Station is the most feature-rich hardware option. You can choose the Clover Station Solo—which comes with a cash drawer, touch screen, and a receipt printer—or upgrade to the Clover Station Duo, which combines the hardware of the Clover Mini and the Station Solo.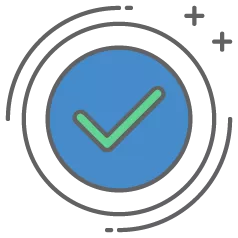 Stripe Terminals: Streamlined Hardware Solutions for On-The-Go Transactions
Stripe hardware has more trimmed-down functionality designed solely for payment processing. This system requires less of an upfront investment, as its tap-to-pay features can easily integrate with your existing smartphone device to accept contactless transactions. But if you do want to invest in the platform's hardware options for your store, you can start with the Stripe Reader, a mobile device that processes EMV, NFC, and swiped payments.
Stripe also offers the BBPOS WisePOS E, a slightly upgraded terminal with a touchscreen and a card reader. This hardware option is also handheld to support Stripe's efficient and mobile processing prioritization.
Stripe vs Clover: Pricing Structures and Cost Considerations
The costs, fees, and pricing structures are among the most fundamental differences between these two platforms. Stripe fees don't charge monthly or annual fees, operating with a pay-as-you-go model that takes fees from transactions. On the other hand, Clover charges monthly and transaction fees based on the details of your plan. You also have to account for your Clover hardware investment, which comes with upfront costs to buy outright or monthly payment options if you opt to lease the equipment until you pay off the total—at which point you'll own it.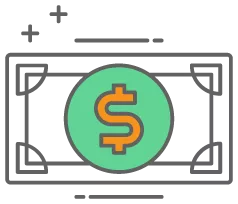 Comparing Transaction Fees, Subscription Plans, and Additional Costs
Stripe's transaction fees
Online transactions: 2.9% and $0.30
In-person transactions: 2.7% and $0.05
Keyed-in transactions: 3.4% and $0.30
International cards: 1.5% in additional fees
ACH direct debit transactions: 0.8% and a $5 cap
Clover's transaction fees
In-person transactions for most basic plans: 2.6% + $0.10
In-person transactions for most standard and advanced plans: 2.3% + $0.10
Card-not-present transactions on all plans: are 3.5% + $0.10
Stripe's hardware prices
Stripe Reader: $59 with no monthly option
BBPOS WisePOS E: $249 with no monthly option
Clover's hardware fees
Clover Go: $49 with no monthly option
Flex: $599 or $35/month
Mini: $799 or $45/month
Station Solo: $1,699 or $125/month
Station Duo: $1,799 or $135/month
Clover vs Stripe: Features and Capabilities Comparison
Stripe provides sleek payment processing, invoicing, customer management, and security protocols. The platform's features are geared more specifically toward financial management rather than a comprehensive all-in-one system. The software supports currency conversion, ACH payment processing, PCI compliance measures, POS integration SDK, and recurring billing.
Conversely, Clover is a more comprehensive payment solution that incorporates all the same features as Stripe on top of a few additional tools. The platform offers inventory management, EBT payment acceptance, shift scheduling, loyalty rewards programs, an app market, gift cards, free online ordering creation, and restaurant-specific features.
Pros and Cons Analysis: Weighing the Strengths and Limitations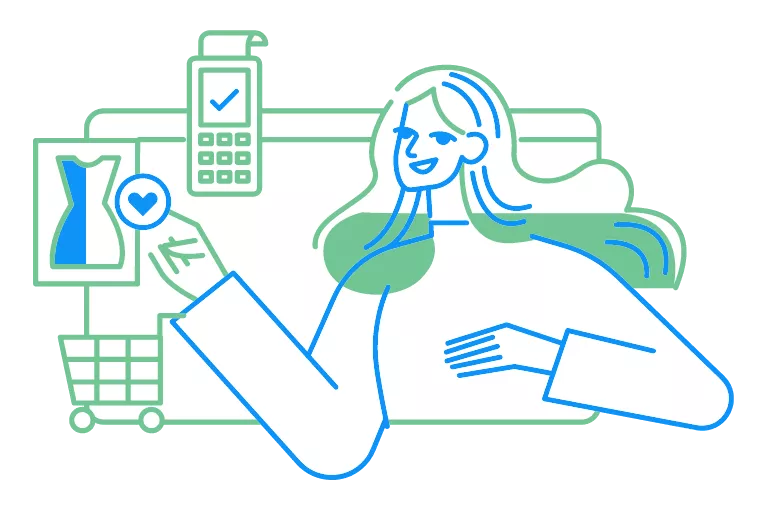 Clover offers excellent and durable hardware options and lower rates for in-person payment processing. However, the transaction fee structure can add up after accounting for the monthly costs and hardware investments. Plus, Clover POS reviews frequently cite a lack of pay transparency that conceals hidden fees and non-negotiable contracts. The platform's customer service is reportedly poor, and the need to invest in Clover hardware locks you into their system unless you cut your losses.
Stripe offers streamlined and versatile payment processing and does have flat-rate transparent pricing. Yet merchants on the platform may have their accounts frozen or terminated, which can be extremely disruptive. Furthermore, this system does not provide individual merchant accounts.
Clover vs Stripe: Support, Training, and Integration Options
Both platforms offer a comprehensive set of continuous touchpoints, including phone, chat, and email options. Clover and Stripe and more alike than they differ in this regard, as each offers technical support to help their users integrate and use their systems.
As far as integrations go, Stripe can function alongside many common eCommerce platforms, accounting software, CRM systems, subscription management tools, and more. Clover also has its share of integration options, primarily regarding point-of-sale, accounting, loyalty, inventory management, and online ordering platforms. However, Stripe offers broader integrations across various categories compared to Clover's focus on POS-related integrations.
Choosing What's Right for You
Ultimately, choosing the right platform for your business means determining which fits your long-term goals best. Your growth plan, potential future requirements, and current transaction volume should be factored into this initial investment to ensure your platform has all the capabilities you'll eventually need.
Before you make any fundamental investment in your business, it's important to weigh your options—and when it comes to payment solutions, you have more choices than you might think. You may find that the right solution isn't the most well-known platform, but rather the one with the best service. After all, Clover and Stripe are suitable options for most businesses, but there may still be a better one out there for your business. Find a credit card processor with all the features you need—and none of the features you don't—by reaching out to PaymentCloud today!